Style & Decor
10 Women On The Fashion Rule They Stopped Following, & Why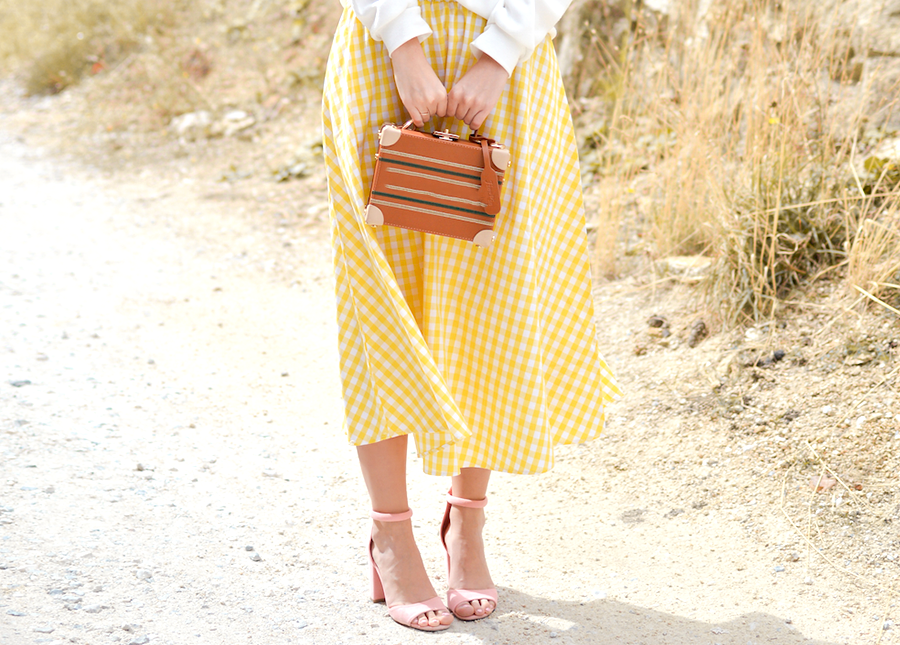 One thing that I don't write about enough is how much I love clothes. It's difficult to think of yourself as "stylish" when you work from home a lot and are in yoga pants 60% of the time, but I actually do really like taking the time to plan out an outfit. I always look forward to events where I get to dress up, and my workdays feel better and more productive when I put time into Getting Dressed. Though I have never thought of myself as super fashionable (and likely never will), I love shopping and generally looking and feeling like a put-together person.
As I've gotten older, I've also learned more about what is and isn't worth it to me to spend money on when it comes to clothes. There are a few "cardinal rules" of style that I just have never been able to get behind. For example, especially among budget style bloggers, I've always noticed how many people preach the value of investing in neutral basics. Sure, I have a few pairs of blue jeans and plenty of white and black tank tops. But most of the time, I just prefer wearing colors. The few times I've tried to get down with wearing navy blue pencil skirts, nude pumps and crisp white shirts, I just feel like I'm pretending, going about my business in my playing-dress-up version of what "adults" wear. So now, I don't even own any navy or black blazers — but I love my emerald green one. My most-worn pair of pants besides jeans has a purple and blue floral pattern. I shop sales at LOFT more than anything else so that I can regularly update my wardrobe with coral-colored blouses and yellow swing dresses.
The point is, there's no "right" way to spend your money — especially when it comes to clothing. If you're a person who loves clothes, I think it's more than worth it to invest in pieces that make you feel most comfortable and confident. Of course, we will always tell you that it's better to invest in things that you'll get more mileage out of — but really, exactly what those things are is totally up to you. If you're going to spend money, you might as well spend it on things you're actually going to wear. I asked several other women what "rules" they eschew when it comes to clothes shopping, because there's absolutely no way we all abide by the same ones. Here's what they had to say!
1. "I am a super outfit-repeater when it comes to occasion dresses. People seem to always get a new dress for each wedding/fancy event, but tbh the same gorgeous floral dress I thrifted for $20 a few years ago has seen like four graduations (including my own), multiple weddings within the same family with the same group of guests, tons of showers/parties/nice events. I have no intention of giving it up and I love how heavily photographed it has been in life because it is so pretty and it was a *steal* at 20 bucks." – Mallory
2. "Idk if it's a rule but strapless bras are the devil. I'll wear straps or go braless — anything that requires otherwise is an automatic no." – Carmen
3. "There's this idea that your professional 'staples' like suits/blazers/etc. need to be expensive/bought new, and I feel like that's how people end up spending a ton of money when they start out buying 'professional' wardrobes. I buy the vast majority of my work gear from consignment stores or places like ThredUp, where you can often find really pricey brands/ high-quality clothes for a fraction of their original cost, and it helps ensure I always have a great, diverse wardrobe without breaking the bank! I think there's so often pressure to spend a ton on work clothes because you want to look polished, but that doesn't necessarily mean you need to break the bank to do it!" – Meghan
4. "Thinking that certain seasons or times of year are the only time you can wear certain things. Not only is it completely arbitrary, it also prevents you from getting full (and more diverse) use of the wardrobe pieces you have. I wear white after labor day, I wear black all summer, I wear tweed in spring and linen in fall. It totally depends on the day's weather, but I try to follow as few rules about 'seasonal attire' as possible." – Amy
5. "The one rule I've always refused to follow (and luckily trends are swinging my way again) is to never mix prints. When done right, stripes with floral prints can look amazing! A polka dot top with plaid tailored crop pants? Perfect office wear.  It takes a little extra guess-and-check to achieve that visual harmony, but well worth it as you'll end up with a unique cocktail of colors and patterns." – Erica
6. "I only ever wear (slash buy) shoes that are comfortable. I no longer have to pretend I'm not in pain because my feet are squeezed into uncomfortable but fashionable shoes!" – Jill
7. "One 'rule' I have stopped relying so much on is the idea that you have to think of everything in terms of layers, and that you need a bunch of basic 'layering' pieces. I do own a single white and single black tank top for my sheer blouses, but these days I've gravitated away from excessive layering — which, frankly, gets uncomfortable — and more toward outfits with tops and bottoms that work well on their own. This doesn't feel any less versatile than every piece having a million layering options, and has totally stopped me from impulse purchasing more neutral tanks and tees because they'd make good 'layer pieces.'" – Bree
8. "As a petite, I have read or been told many times in my life to dress monochromatically — 'it elongates you.' Say what? Why do I have to be elongated? Do I need to present myself as one of the box of 64? For several years, I followed this rule and was even told by a co-worker I dressed like a crayon. Didn't take me long to abandon that rule and follow my inner fashion self — focus on things that accentuate the positives and feel like me! COLOR speaks volumes to me. The perfect shade of coral that makes my eyes pop or a charcoal that brings out the outlines on my irises — I will mix them all up. I love clothes and at five feet nothing, I know there are styles that chop me up. Fortunately, though, I no longer feel obliged to walk out the door each day as a crayon. Note: proportion, proportion, proportion is a petite fashion rule to which I fully subscribe!" – Jan
9. "Maybe, thinking you need to match colors or styles at all. As a kid/teenager, I had a lot of assumptions about not wearing blue with black, or spring with winter. The default was a black cardigan over everything, and if the cardigan was colored or patterned, the shirt underneath had to be a paler version of that color or white (gotta love early 2000s suburbia). But I think style has gotten a lot more fun with all the bloggers and Instagrams, as well as workplaces becoming more casual. Some of the most interesting looks I think come from people mixing bizarre, unexpected combos like a floral top with a striped skirt, or sneakers with a blazer. It's surprising and just opens your mind to so many more possibilities." – Hannah
10. "For a long time, I went along with the rules regarding wearing white pants — after Memorial Day and before Labor Day. A few years ago I stopped doing that. If it's 70 degrees and sunny in April and I want to wear white jeans, I'm going to do so. I still wouldn't condone rocking them with boots in the middle of the winter, but I think it's really stupid to follow such an outdated rule. And if it's still warm in October? You know I'm still rocking white." – Mackenzie
Holly is the Managing Editor of The Financial Diet. Follow her on Twitter here, or send her your ideas at holly@thefinancialdiet.com!
Image via Unsplash