Budgeting
4 Steps To Make Time For Your Finances, No Matter How Busy You Are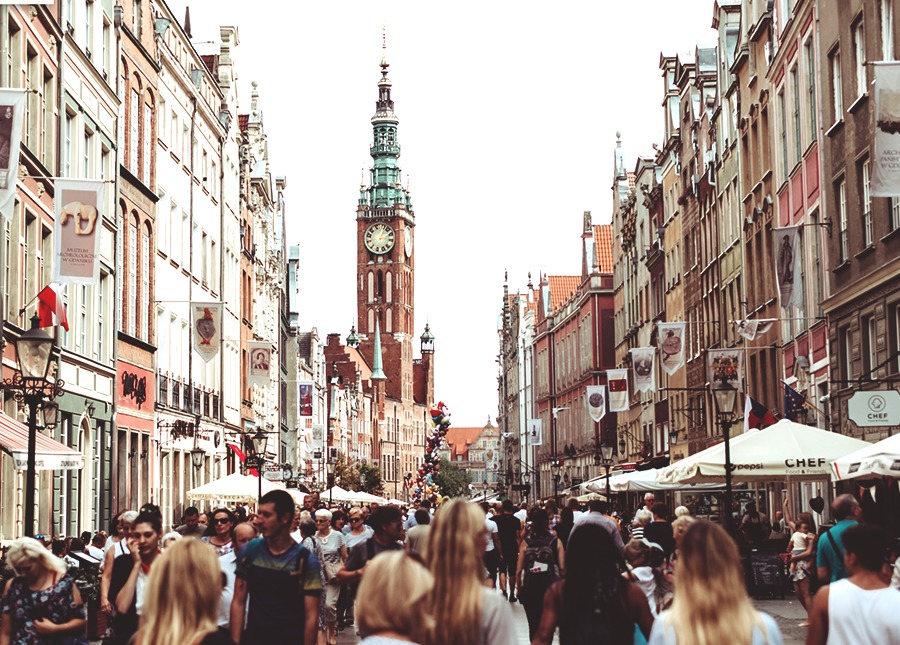 Here at TFD, we are constantly aware of the pressure society puts on us to always be busy (thanks, #hustle culture). Overworking yourself to the point where everything in your personal life suffers is not aspirational — it's exhausting at best and unhealthy at worst. We firmly believe that striving for balance is the ultimate goal. But, of course, everyone has a different threshold when it comes to busy-ness — some people need to have six out of seven nights in a week all to themselves, while others feel much more comfortable with a fully stacked social schedule and a side hustle on top of their day job. Everyone is different, and we get it!
And, on top of the times some may choose to be busy, sometimes life just happens. We can't always be in control of what's on our plate, no matter how much we'd like to be. But even when life seems to be moving in a dozen directions at once, your money will still be there. Depending on what you've got going on, making time for your financial priorities may not seem that important — but trust us, it totally is. Thankfully, managing it doesn't have to be yet another thing swallowing all your free time. That's why we're so glad to be sharing these tips from Clever Girl Finance today — managing your money can take up a ton of your time, but it really doesn't need to.
Staying on top of your finances plays a major role in whether you achieve your money goals. When you have a life full of career, family and personal demands on your plate, a regular review of your spendings, savings, and debts can fall by the wayside. If you feel like all the responsibilities in your life keep you from creating a budget or logging into your online financial account, even once a week, use these hacks to help you manage your money. You'll never be able to get more than 24 hours in a day, but with a few strategic moves, you can easily prioritize the time you need to maintain your financial well being.
1. Add Money Reminders To Your Calendar
Spending time on your finances deserves to be prioritized like every other important event in your life. Consider adding recurring money check-in dates to your calendar as you set up a meeting at work, or a doctor's appointment for yourself or your family. For example, you can schedule a time to check your financial accounts daily, update your actual spending in your budget bi-weekly, get competitive quotes for vehicle insurance coverage quarterly, and review your retirement contribution and tax withholding amounts annually.
2. Review Your Money From Your Phone
It can be challenging to routinely log in to all your different banking, creditor, and service provider accounts to maintain a full understanding of where your money stands. Overcome this challenge by using mobile apps like Mint that pull together all your account balances, upcoming bills, summarize the progress towards financial goals, and offer the ability to pay bills right from your phone. Also, explore signing up for text alerts from your financial institution so you can receive messages with account balances, transaction activity, and even bill due dates for your mobile phone when it's available.
3. Tackle Major Money Tasks Separately
Important financial tasks like switching financial institutions, updating beneficiary designations, disputing charges, changing payment account information, rolling over an old retirement account, or changing your legal name after a marriage, take more time and effort than a quick review of your account activity. Although you might be tempted to procrastinate, pacing yourself and tackling these tasks separately is a better approach.  Take into account how much time you'll need for each task and aim to complete one task each or every other week.
4. Take a Personal Day for Your Finances
Whether your employer offers an official Financial Fitness Day or not, taking some personal time off to tend to your finances is well worth it. Use this time to schedule your money reminders for the next 6 months, develop your budget, open a separate savings account at a brick and mortar location one town over, or tackle those long overdue financial tasks, all in one day.
Melisa Boutin a personal finance expert passionate about helping millennials in the U.S. and the Caribbean and the founder of YourMoneyWorth.com.
CleverGirlFinance.com is a financial education platform that provides women with financial guidance that will inspire them to pursue and achieve their dreams of financial independence.
Image via Unsplash