The 7 Personal Finance Articles We Loved This Week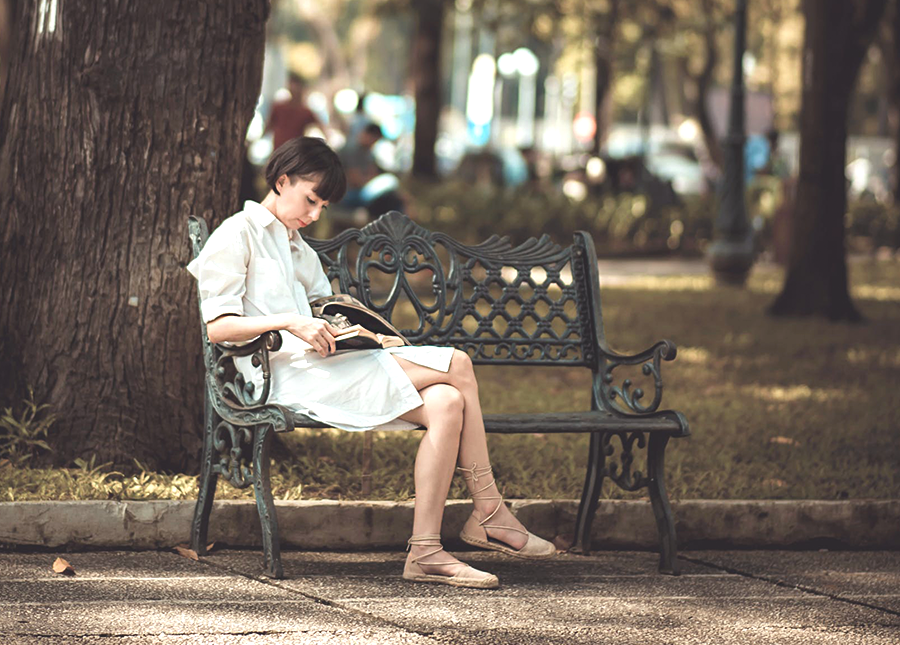 We're now more than a week into 2018, and I'm already a little bit stressed about how my life is going to look this year. I'm lucky to have a job I love and the time to take on side projects, but with tax season looming and an upcoming move, I'm a little stressed about my money situation. And I shouldn't be — I've been explicitly saving for those two events for the better part of the past year, and I know I already have enough to cover them (though I'm working on saving up more so I have more wiggle room).
I'm trying to get rid of the anxiety that comes with having to spend a large amount of money all at once. One thing that helps is taking time to appreciate what I already have that doesn't cost me anything. For this reason, I loved ESI's pick from the Humble Dollar this week, especially this passage:
To be sure, it takes mental effort to step back from the maelstrom of everyday life and ponder our good fortune. One trick that makes it easier: Move things around. Rearrange the furniture. Swap the pictures on the walls. Move the vacation snapshots from one room to another. Suddenly, you'll find yourself looking with fresh eyes at paintings you had stopped noticing, admiring the antique end table you had almost forgotten about, and reminiscing about last year's family reunion.
Be sure to read the whole post, then check out the rest of our favorite personal finance articles this week!
1. You've done everything "right" but you're still worried about money – Why? – I Will Teach You To Be Rich 
"Here's someone who actually took action, implemented our personal finance advice, and is now in a great place with their finances. From the outside in, there's absolutely nothing to worry about! And yet, we continue to get emails just like this from people worrying about their finances. What's going on here? Why do we worry about money even though we're doing everything right?"
2. Earning More is Not Cheating – The Escape Artist 
"Earning more money is not impossible…nor illegal…nor unethical. I'd go as far as saying that earning more is a good thing. The time it takes to get to financial independence depends on your savings rate. And, let's be honest, its easier to save 50+% of your income when you're on a higher income."
3. The Full Financial Breakdown at Early Retirement – Our Next Life 
"As we now step into the great unknown, we have a ton to learn. How will we cope with actually selling shares instead of accumulating them? What will be the many inevitable surprises, even though we've put about as much time as we could have into anticipating what the transition and next life will be like? How will we feel valuable in the world, and derive meaning, and live out our purpose?"
4. Confession: I'm Not as Frugal as I Used to Be…and I Like It – Millennial Money Man 
"As cool as it was to have success through frugality, I'm glad we aren't doing it the same way anymore. Frugality is more a skill than a lifestyle, and you can bust it out as needed throughout your life once you learn how to do it right the first time."
5. Avoiding Burnout Along the Path to FI – Millennial Boss 
"You may lose motivation. As a species, we crave positive feedback and avoid negative feedback. This is a survival mechanism. Once we lose that good feeling we get from saving money, we are tempted to use it on something that does feel good. In other words, when buying that new pair of shoes feels 10x better than saving for financial freedom, we may suddenly find ourselves with a closet full of shoes we don't wear at the end of a particularly stressful month."
6. Changing Seats – Humble Dollar 
"What matters is what we focus on. Forget the bad that has happened. Don't dwell on the goals that remain elusive. Instead, if we're striving for greater happiness, we should ponder the good in our lives."
7. Ten Reasons to Delay Your Early Retirement by Five to Ten Years – Physician On Fire 
"You have met your savings goals, and the calculators, gurus, bloggers, and advisors all agree that you are financially independent and can pull the early retirement trigger. Even your mother-in-law is giving you the green light to hang up the stethoscope. Before doing so, here are a handful (or 10) reasons why you should delay doing so for a handful (or 10) years, along with some musical accompaniment."
Image via Unsplash