WHAT IS TFD?
The Financial Diet is a blog about personal finance and living better (without being boring). Founded by writer Chelsea Fagan in August 2014 as a personal blog to track her budget, TFD has grown into a living, breathing conversation about money, with a wide community of contributors, hundreds of personal stories, and expert testimony in everything from creating a budget to avoiding $10 office salads.
Here, you'll find financial confessions about the secrets we never share, advice from real people who had to learn things the hard way, and passionate opinions about every choice we make on the path to Serious Adulthood. There is no mistake too embarrassing for us, and no one is too much of a beginner to learn how to take control of their lives. The Financial Diet is the place where everyone can finally shake off the money taboo.
MEET THE TEAM
LAUREN VER HAGE

Lauren Ver Hage is an art director and graphic designer. She works to bring TFD to life, visually. Hobbies include: combining script and san serif typefaces, designing infographics, and photographing various TFD adventures.

ANNIE ATHERTON

Annie leads business development, partnerships, and marketing at TFD. Long before joining the team, she was TFD's first and biggest fan, having witnessed its inception and followed its growth into the dynamic community it is today.

HOLLY TRANTHAM

Holly is The Financial Diet's managing editor. She works to continue growing the brand that made her less afraid of facing her bank account and hopes she can do the same for someone else. She lives in upper Manhattan and tries her best not to follow dogs home.

SHAMMARA LAWRENCE

Shammara is a New York-based writer, editor, and TFD's editorial assistant. When she's not writing or editing, you can find her binge-watching Youtube videos, eating copious amounts of pasta or talking about her love of fashion and beauty on Twitter.
THE TFD CONTRIBUTORS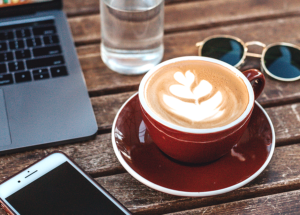 The team above is a big part of TFD, but their voices alone are not enough to drive a fascinating and diverse conversation about what it means to be good with money (and good at life). We are always looking to hear more stories, and to grow the network of TFD contributors. The more we talk to each other, the smarter we are.