Recipes & Hauls
The Most Delicious Shepherd's Pie For Your (Not-Wasted) St Patty's Day
I don't know if shepherd's pie is an inauthentic dish for an Irish holiday, but it doesn't matter, because nothing could be less authentic than dressing yourself in head-to-toe green and tearing through your city drinking Irish Car Bombs (shudder) and Black and Tans. I'm not here to prove to anyone that my (non-drunken) St Patty's Day is any more meaningful than anyone else's, I'm just here to have a good time and eat some delicious meat & potatoes.
This recipe is an occasional go-to of mine, one that I make approximately four times a year. Interestingly, they view this dish as a comfort food in France, too (they call it hachis parmentier), so Marc is equally excited and nostalgic when I make it. I have yet to level up and make it with duck confit (as the Gauls often do), but I probably will soon. For now, though, this is a traditional shepherd's pie, made infinitely better by its inclusion of garlic and a dash of pecorino in the mashed potatoes, and some pecorino baked on top. Yes, I use this cheese a lot, but that's because it's fucking delicious, and its nutty, salty goodness adds such an incredible level of depth to whatever savory dish you happen to be making. Full disclosure: I will be posting another dish with pecorino in it this week, as I am working my way through a block right now.
So, start to finish, you should count about an hour for this dish (though 30 minutes of that will be in the oven), and can expect to serve up to four people. You will need: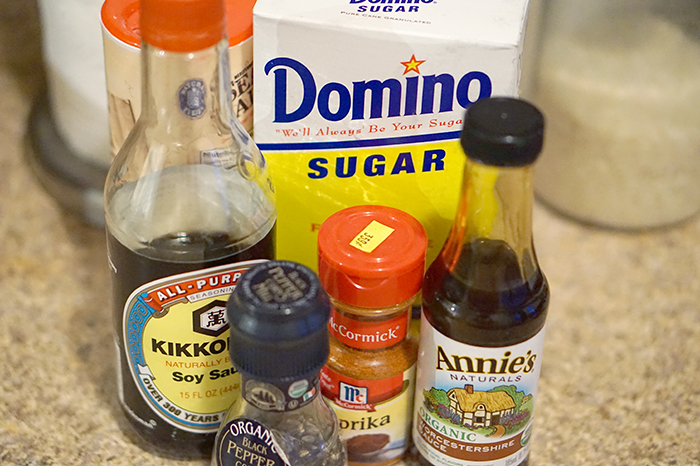 Approx 1.5 of LEAN ground beef (no need for tons of grease, it will be moist enough)
Frozen veg, whatever you like. I used corn, peas, and carrots. 1-2 bags is more than enough.
About six large potatoes, I always use yukon gold with skin on for that rustic feel >:)
5 large cloves of garlic
1/2 large yellow onion
Spices/condiments: Salt & pep to taste, 3 tablespoons soy, 3 tablespoons worcestershire, several large sprinklings of paprika, 2 tablespoons sugar
Milk & butter for the taties, however much you like to use for that quantity of potato. I used about two pats of butter and a half-cup milk.
Quarter cup grated pecorino
First, cube your potatoes and smash 3 of your cloves of garlic, and put them in the water to boil (the cloves should go in smashed but whole, you will mash them up with the taties). Set them aside to cook until fork tender, usually between 15 and 20 minutes.
Chop your onions and mince the rest of your garlic, then put in a bit of olive oil in a large skillet to caramelize down. (Always put in onions first, then garlic once the onions are a bit soft, or the garlic will burn.)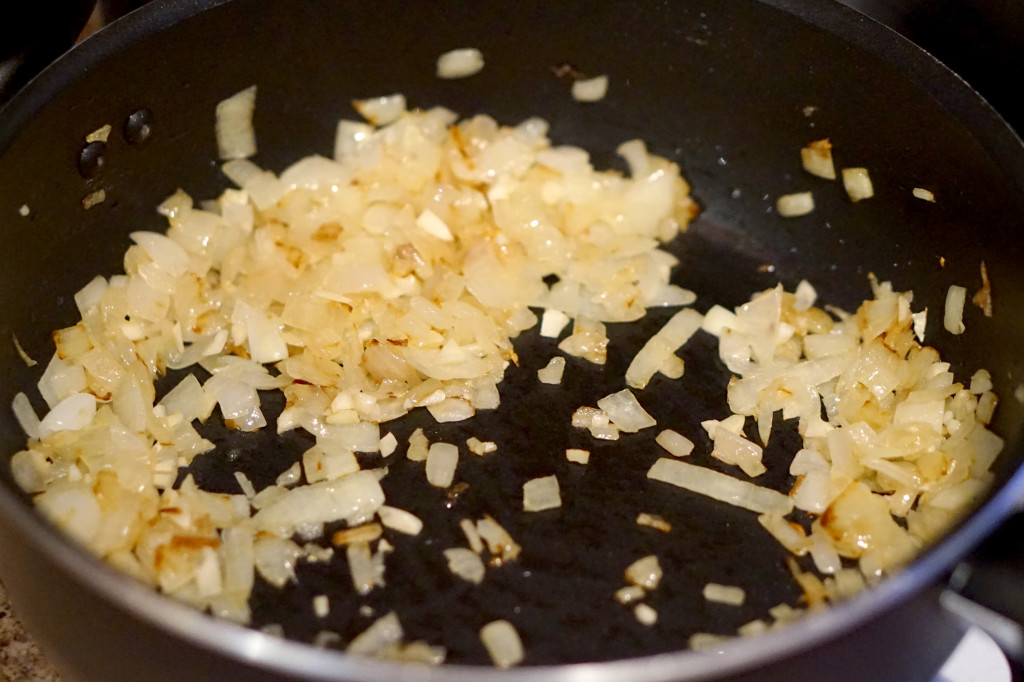 Once they are cooked down, add your ground beef, stirring a bit until it has started to brown. Add your condiments, continue to cook until browned, and taste. Whatever you need/want more of, add. It's not a perfect science, and should have the savory-ness that you desire it to. My measurements are just a guideline. Once it's nicely seasoned, add your frozen veg and stir. Transfer to the bottom of a baking dish.
Take your potatoes and mash them up (garlic still in) with milk, butter, some cracked pepper, and about half the pecorino. Taste and THEN salt, because pecorino adds a good amount of salt as it is. You'll need some more, but not a ton. Cover the beef mixture, and sprinkle with the remaining pecorino.
Bake at 375 degrees until the top is crispy and the bottom is bubbling through, about 25 minutes.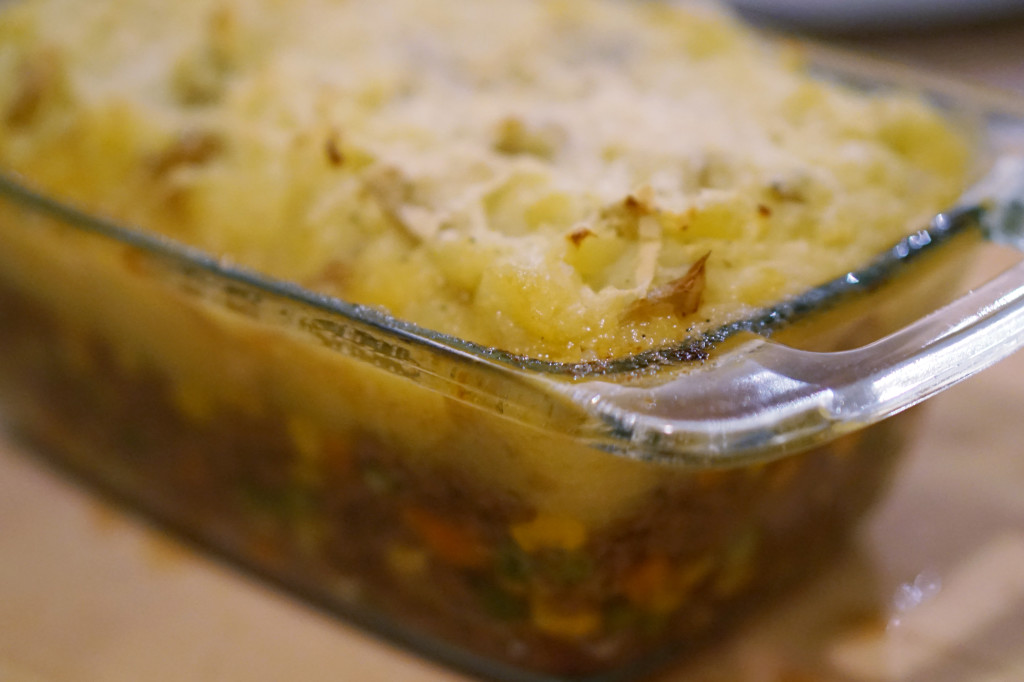 Voila! And happy not being a drunk shitshow at your local St Patty's Day celebration!
Oh, and if you're anything like me, serve it with a HUGE pile of salad to pace yourself and get your dose of fresh veggies. 🙂