7 Apps To Help Reach Your Money Goals (Based On Your Personality)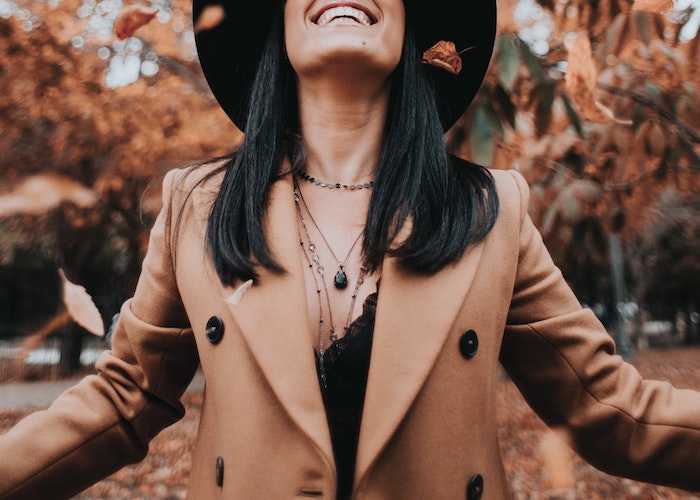 Disclaimer: This article is *not* sponsored. The information below is our writer's honest review and experiences with various apps.
We love to love a budgeting spreadsheet but let's be real – most of us prefer the quick, easy, and aesthetically pleasing access of an app from our phone. In this day and age, there are countless mobile apps designed to make managing your money a little bit easier. These apps go beyond just budgeting. We live in a world of digital banking, cash-back incentives, and automated bill reminders. 
So, where to begin? Deciding which app(s) is best for you depends on your needs, as well as how much time you want to commit to staring at your phone. From a service that invests your spare change to one that shows all of your money in one place, here are some of the best apps that can aid in working toward your financial goals.
1. Mint – For those wanting a full financial overview

Intuit's Mint app is consistently heralded as one of the best free money management apps out there. Let's start with the basics: Mint pretty much does everything you would expect from a budgeting app and then some. Users can connect a multitude of money accounts, from checking and savings to investments and retirement funds, making Mint a one-stop shop for all of your finances. The app also allows you to set up spending categories, create bill reminders, and keep tabs on your credit score.
There is also peace of mind knowing that Mint is a product of Intuit (the company responsible for TurboTax® and QuickBooks®), which prides itself on keeping customers' information safe and secure. Those interested in seeing the bigger picture of their financial health will be giddy over Mint's expansive (and user-friendly) features.
2. EveryDollar – For those creating a budget from scratch

If you're struggling to get back on track financially, consider EveryDollar your knight in shining armor. Designed by Ramsay Solutions, this app is a great way to monitor monthly spending and/or create a budget from scratch. Its purpose is in its name: input your monthly income and find a use for every single dollar. Yes, this is a zero-dollar budgeting app!
Creating a budget on this app is immensely satisfying. Your first step is to allot money toward each of your spending categories until every dollar is accounted for and you see a big old "$0". From there, you can choose to purchase the premium version ($129.99 annually with three different payment plans available) or stick with the free version. Going premium allows you to connect your bank account to EveryDollar so that every purchase is automatically tracked within your budget. The free version requires manual tracking but can still be useful if you commit to logging your purchases. (Pro tip: If you're not used to following a budget, this app can be eye-opening. You might be amazed at how much you actually spend in a month versus what you budget for.)
3. Acorns – For those who want to save without thinking about it

Growing your money is no easy task. Enter Acorns, a unique service for those looking to save without much thought or effort. The best part? You don't need to be an investing guru to see a return. After signing up for the $3 monthly plan (or the $5 monthly family plan), members can link a debit or credit card to their account so that all purchases round up moving forward. 
This 'spare change' can then be placed into an investment portfolio or other type of savings fund, which will slowly build and grow over time. Acorns also partners with hundreds of retailers to offer members cash-back incentives. While you may not see quick growth, those who stick it out can watch their acorns turn into trees! 
4. Ellevest – For those who want to start investing
This powerhouse company prides itself on being created "for women, by women" in an effort to close the gap between women and the investment industry. In fact, Ellevest actively focuses on helping its clients choose the best investments based on salary, gender, and other important factors. While Ellevest loves empowering women, they welcome anyone interested in beginning their investment journey – no minimum deposit required! 
Starting at just $1 a month, Ellevest can guide new investors through a process tailored for them and offers access to coaches that can help answer questions on money management, retirement, career moves, and more.  
5. You Need A Budget – For those who are goal-oriented 
Consider YNAB (You Need A Budget) to be a more expansive version of EveryDollar. Touting the zero-dollar budgeting method, this service caters to those who want to be very hands-on in money management or financial betterment. The platform offers detailed budgeting tools, online workshops, and plenty of aesthetically pleasing reports to showcase your progress.
If you're looking to passively check your savings account twice a month, YNAB might not be your best bet. For the goal-oriented budgeter determined to achieve money milestones – here is your new obsession. Plus, YNAB even allows partners with joint finances to share an account and work toward goals together. Try the app for free for 34 days before paying $11 per month or $84 annually.
6. PocketGuard – For those wanting a classic budgeting tool

If you want a classic budgeting app sans bells and whistles, PocketGuard might be right up your alley. Don't let the word "classic" fool you. PocketGuard is a user-friendly quality choice with a comprehensive view of your monthly budget that's easy to access from your phone. 
Simply input your spending categories and bills, and PocketGuard will calculate how much money is left "in your pocket" to spend. The app offers a free version and a premium version ($34.99 per year) with added features like creating a debt payoff plan.
7. Ibotta – For those who love a good cash-back incentive
Interested in earning money by spending money? Ibotta is one of the most popular cash-back apps, allowing users to earn monetary rewards for shopping with partnering retailers. Amazon, Walmart, and Home Depot are just a few of the service's big-name partners that provide promotional deals on in-store or online purchases. Welcome to modern-day 'couponing'.
This app isn't going to help you budget, but it is a unique way to earn a little bit of extra money while making purchases you would probably make anyway. Ibotta is free and worth the browse if you consider yourself a frequent shopper.
Do you have a favorite money app? Let us know in the comments below!
Kailey Hansen is a communications specialist in the greater Chicago area. She enjoys yoga, reading, and Swiffering her apartment.