A Business Owner On The 3 Most Overrated Pieces Of Business Advice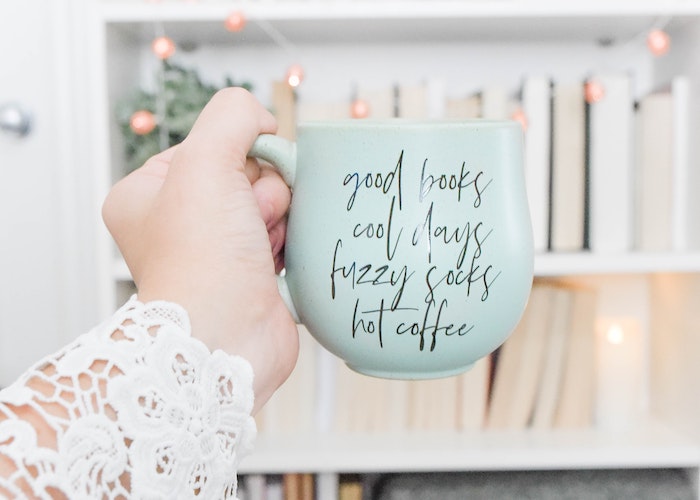 This article is created in partnership with Squarespace.
"I really hate when people say you need to spend money to make money…"
When it comes to business, mistakes will happen. Costly ones. So when there's a chance to actually learn from someone else's errors, in hopes of minimizing our own (and sparing our pockets), you better believe we're all ears!
Recently we sat down with Anna, founder and CEO of Provenance Rentals – a boutique specialty rentals company and prop house located in Inglewood in Los Angeles, California. For over five years, Provenance Rentals has curated chic event spaces and supplied specialty rentals sourced from all over the world.
In a recent interview, the former lawyer broke down a few things she's learned on her journey to running a successful business — including the good, the bad and the costly. Below are three common mistakes when it comes to running a business (and how to avoid them)!
1. Throwing Money At Everything:
DON'T: be so quick to throw money at any issue or problem that arises
DO: be select with your investments and "lean" with your expenses
"I really, really hate when people say, 'You need to spend money to make money.'I think that's a really wrong way to look at the power of money and how to run your business, especially if you're a startup and you're bootstrapping everything and you have no money and you have no investors,' Anna stated.
She continued, "Even if you're trying to figure out how to get investors or get money or a loan from the bank, I think you have to run really lean. I wish I knew the thought a little bit sooner. It's not about spending money to make money because you'll spend yourself into a hole and a bunch of debt. So I actually hate that advice."
2. Waiting Or Relying On Someone To Start:
DON'T: think you need to wait for a business partner to start a business
DO: remember that you're enough for now, and the most important thing is to just start!
While on the topic of past business mistakes, Anna admits that one of her bigger regrets was initially thinking she couldn't run one alone, and that her insecurities led her to rely on a conflicting business partnership more than she had to.
 "In one way I wish I had a partner where we had that synergy. I actually had two at one point. The first one, we dissolved our business with. And then I had a second one and it didn't last long. We still maintained friendships but I didn't really need it.
"I think it was more about me feeling insecure and thinking that I needed someone to do this with. I think in a lot of ways, being a solo-entrepreneur, means you learn to be self-reliant. It is so hard to have a partner unless you're always on the same exact page and have the same vision. You have to really just have spot-on communication. It doesn't necessarily have to be that you both are the same, but it should be complementary, where one person is happy doing one thing and the other is doing another. But there can be a lot of conflicts and it can really hurt the business and slow you down. It can also affect your customers and your personal life. So doing everything by myself where I'm in charge of the decision-making, was important for me."
3. Rushing To Create Just Any Old Website
DON'T: Rush to put up a site just for the sake of having a site
DO: Invest in an affordable Squarespace site that will ultimately be a trusted hub for your business in the long run.
While some entrepreneurs have paid the price of a bad website, fortunately for Anna, she lucked up and found a good host to call home for her dotcom.
"Because my husband is an engineer, when we [my former business partner and I] were first figuring out what website we should use, my husband said, 'Squarespace.' That was back in 2016 and I've been using it ever since."
When asked about her favorite feature, the answer is simple for the crafty creator.
"I get so many compliments on how beautiful my website is. It's not just this cookie-cutter website with the same thing for everyone. You can really do a lot of powerful things with it. It has great imagery and it's very professional. I love the Pinterest feature because I'm a big fan of Pinterest. So people can pin things from my site and I can pin things too."
***
In the end, no two businesses are the same. Even if the products mirror each other, the practices and people don't. So while it's important to take good advice, ultimately knowing yourself well enough to make your own choices is important. You're the executive decision-maker of your life and business — so choose wisely.
If you're ready to get started building your own website, head to Squarespace for a free trial. With our offer code "FINANCIALDIET," you can also save 10% off your first purchase of any website or domain.
Image via Unsplash