Saturday, May 15, 2021
10:00am – 6:00pm (EST) / 7:00am – 3:00pm (PST)

WHAT IT IS:
Following up on our hugely popular fall summit The Big Reset 2020, the TFD community is coming together again for a second all-day conference designed to transform our habits, mindsets, networks, and ways of building the futures we want. This time, we're focused on all things career (professional & entrepreneurial) and professional development with Career Day at TFD. Whether you're just starting out in your career, looking to change paths, thinking of starting your own project, or just want to be earning what you're really worth, this summit will give you the skills, tricks, and key habits you need to curate the career you've always wanted (no matter what income you might be working with).
Thank you to our sponsors for partnering with us on this event!


WHAT YOUR
TICKET GETS YOU:
Access to the full-day event, including more than 15 sessions and interactive components, all centered on building, transforming, or rebooting your career.

Full access to video recordings of the Career Day sessions for 2 months following the event.

A hands-on, downloadable and printable workbook with more than 50 pages of activities, lessons, and guides to continue your work from the conference and enhance your career-building skills.

Access to the conference Slack, featuring dedicated networking spaces based on interests and industries.

Virtual goodie bag

to use before, during, and after the event.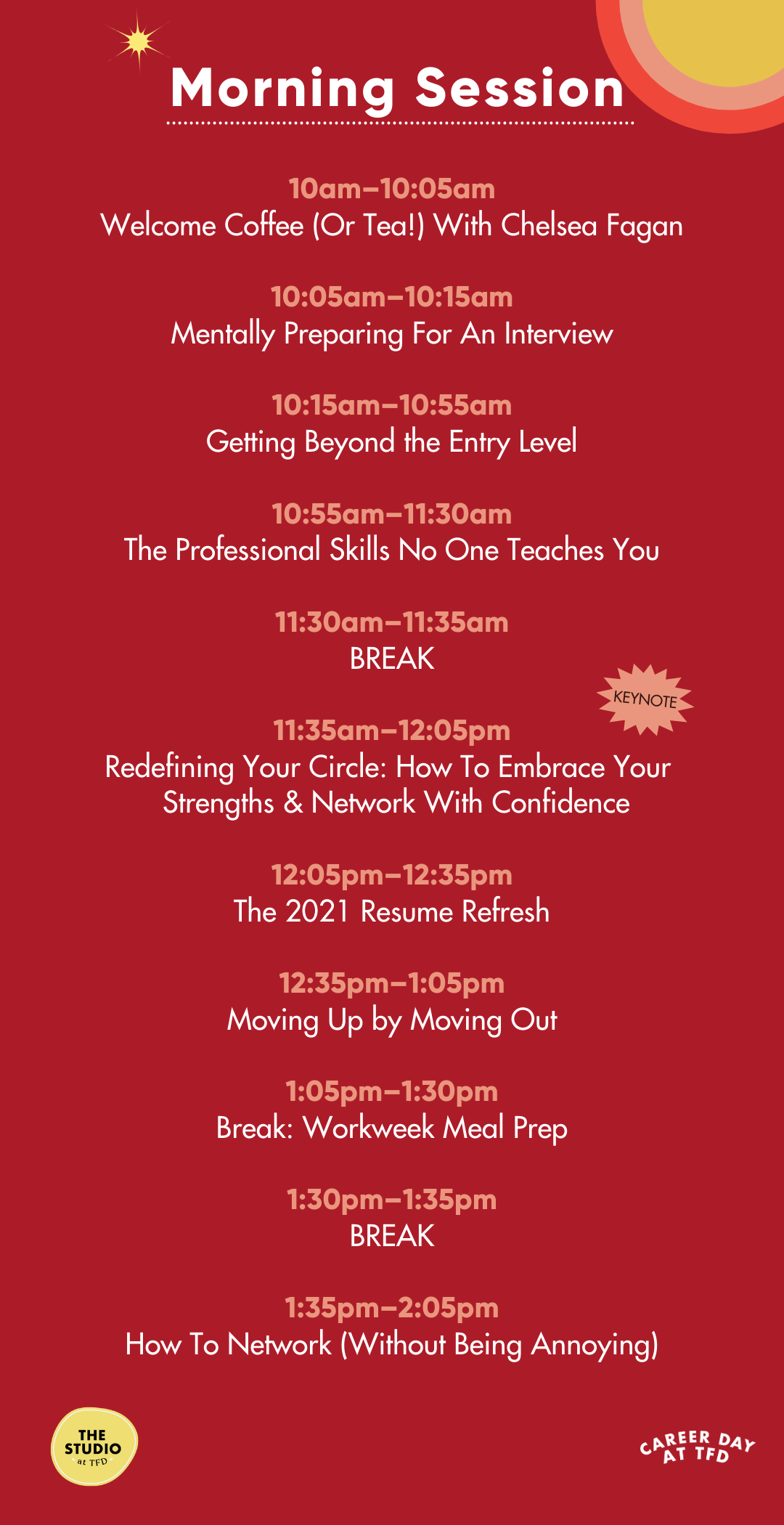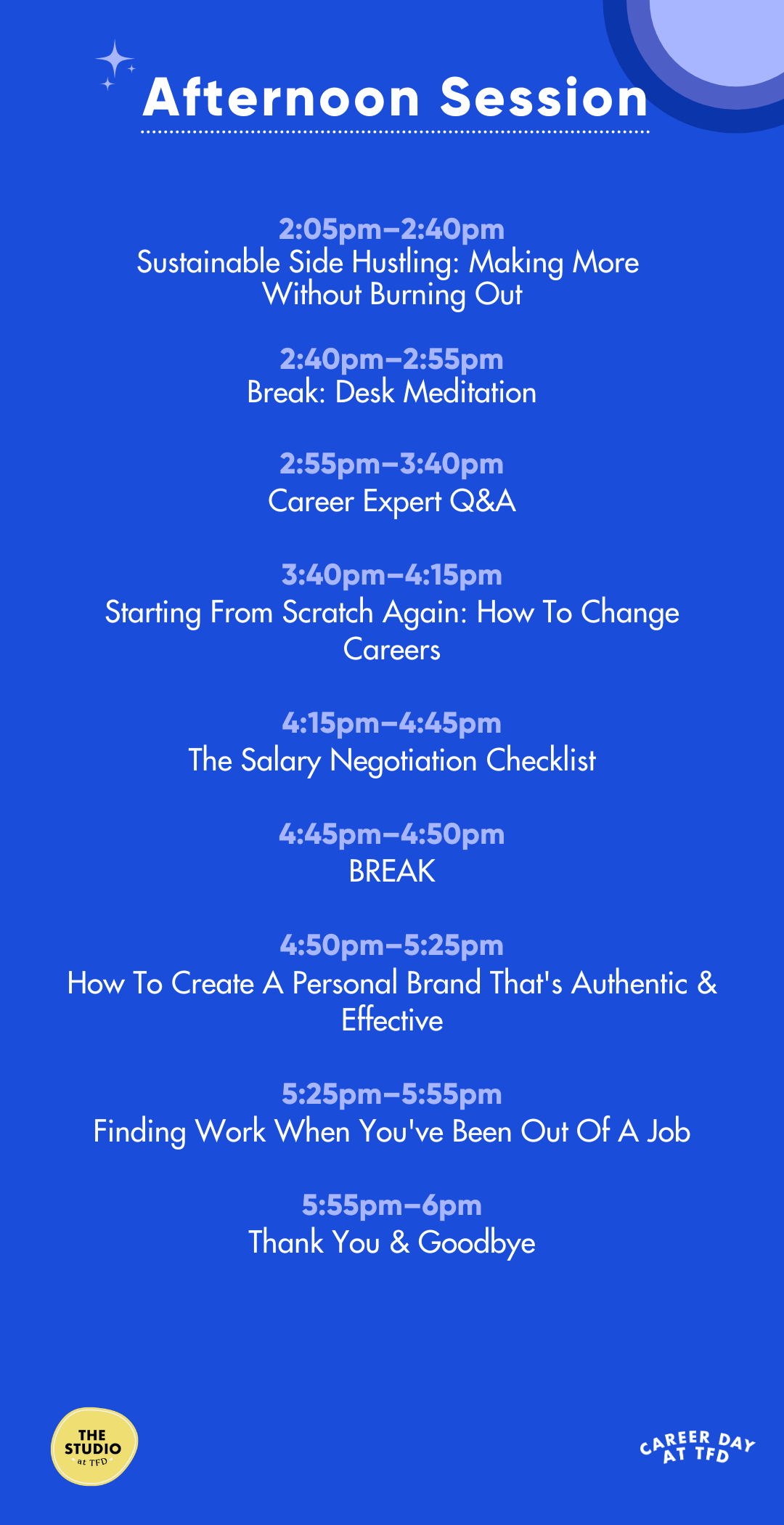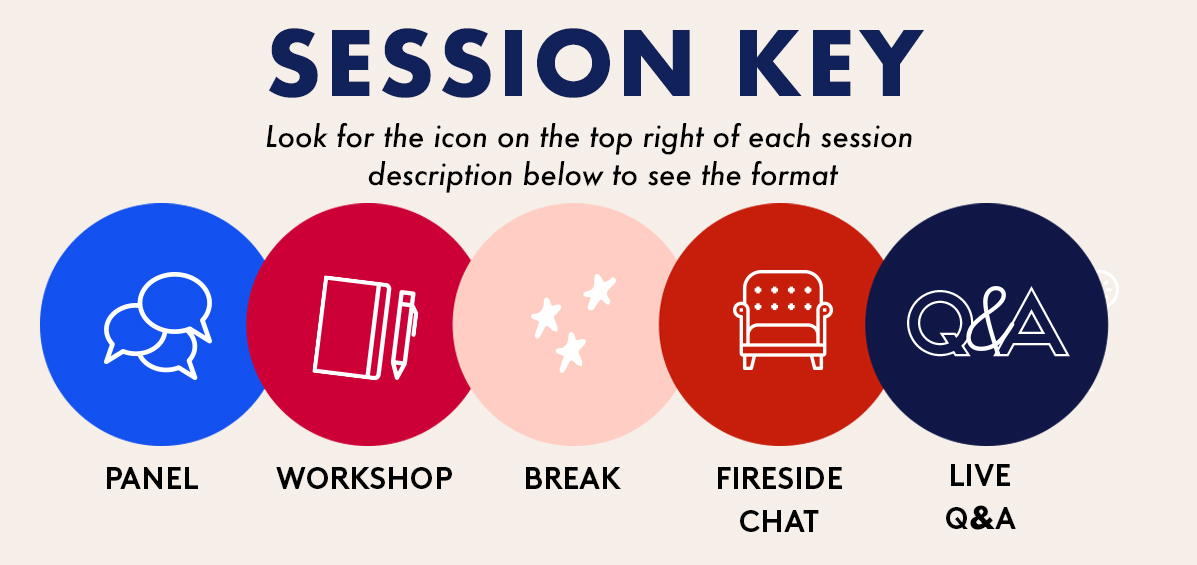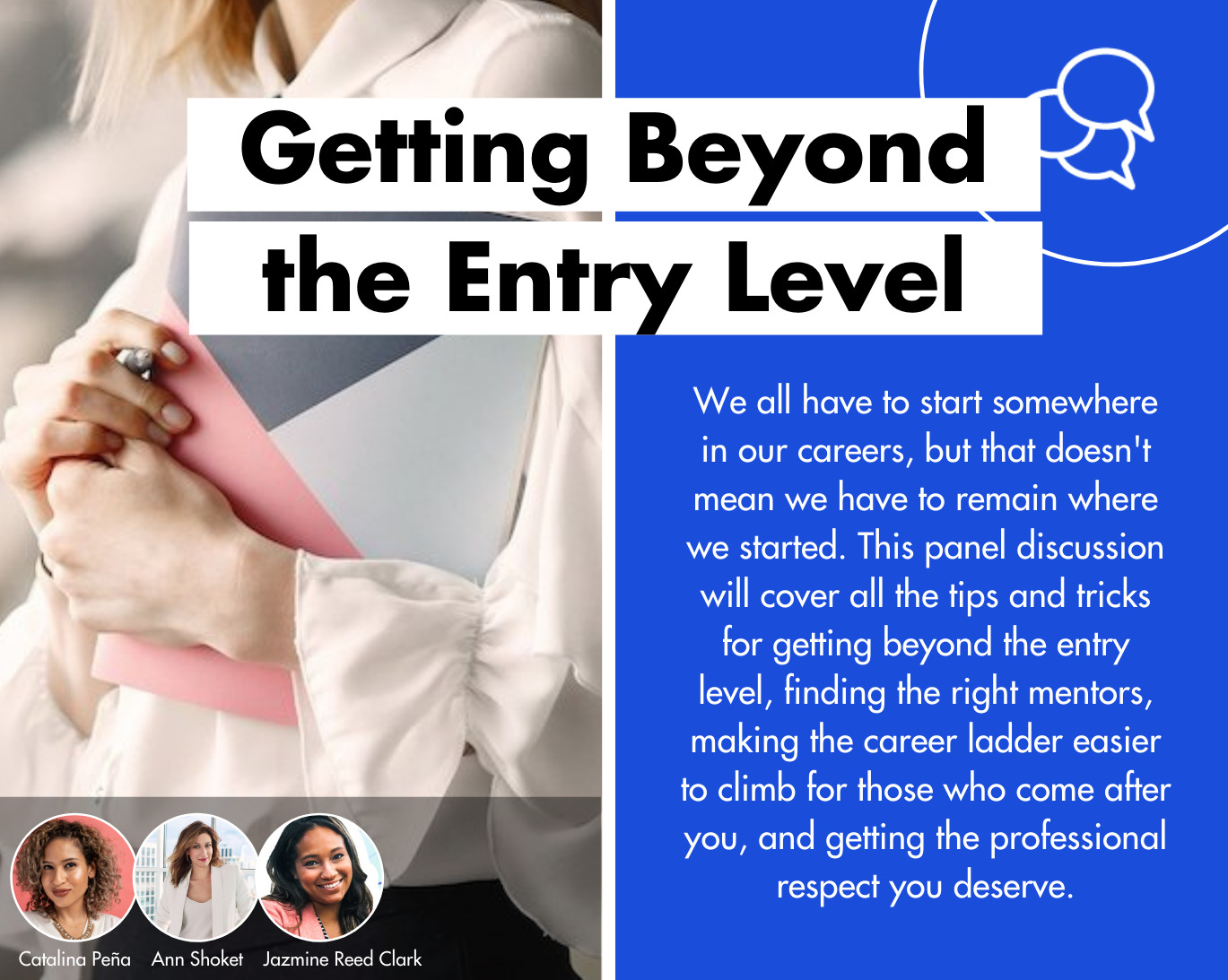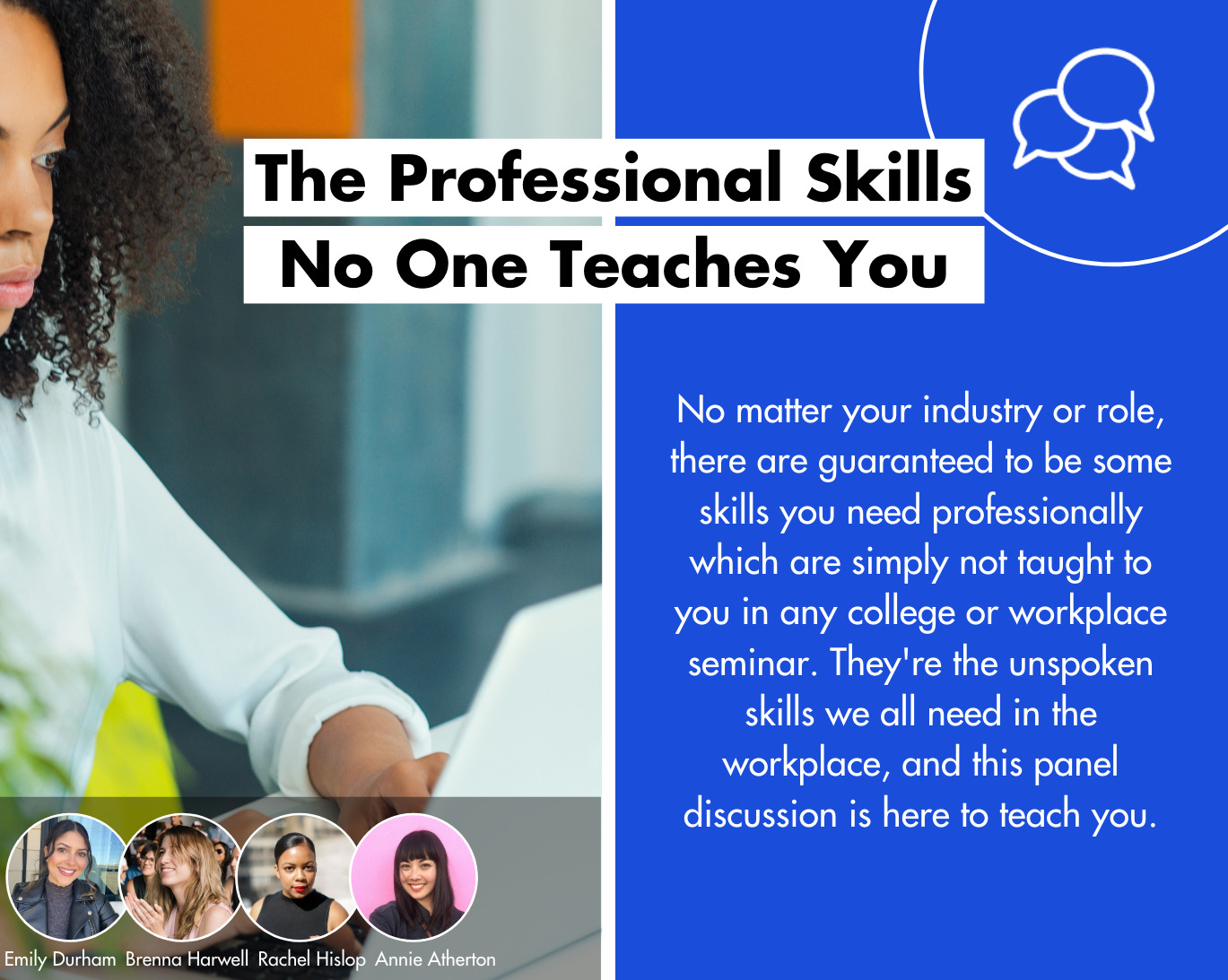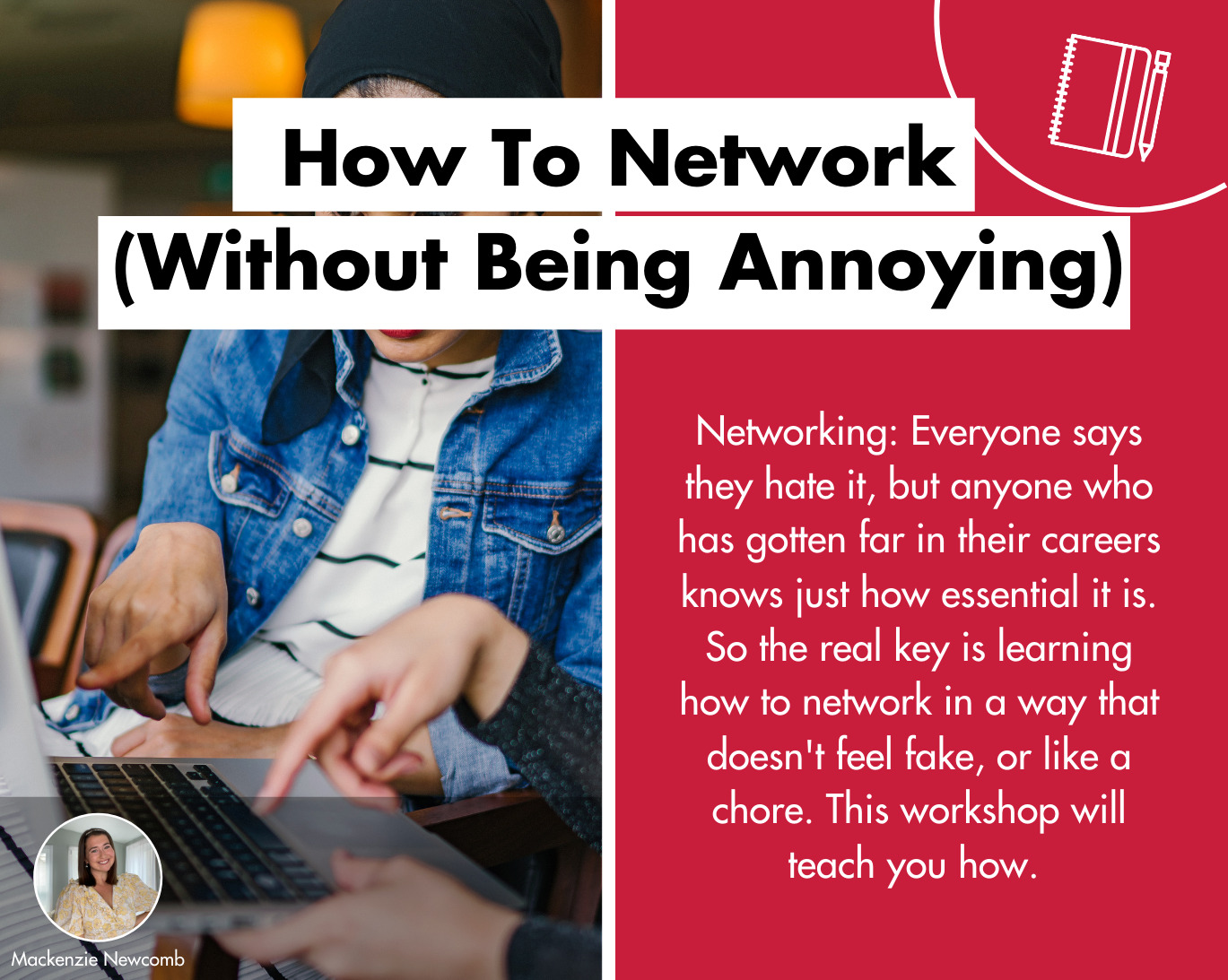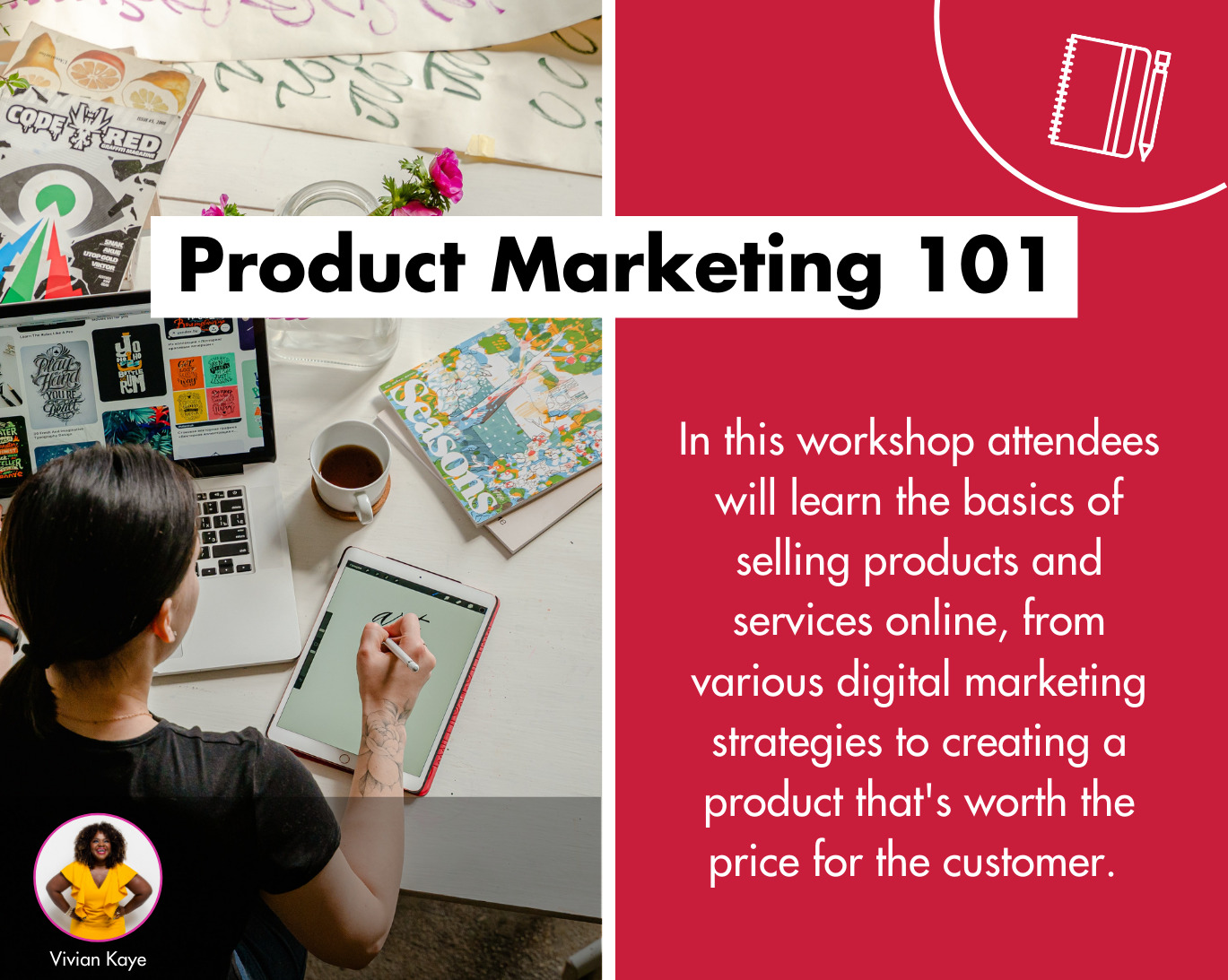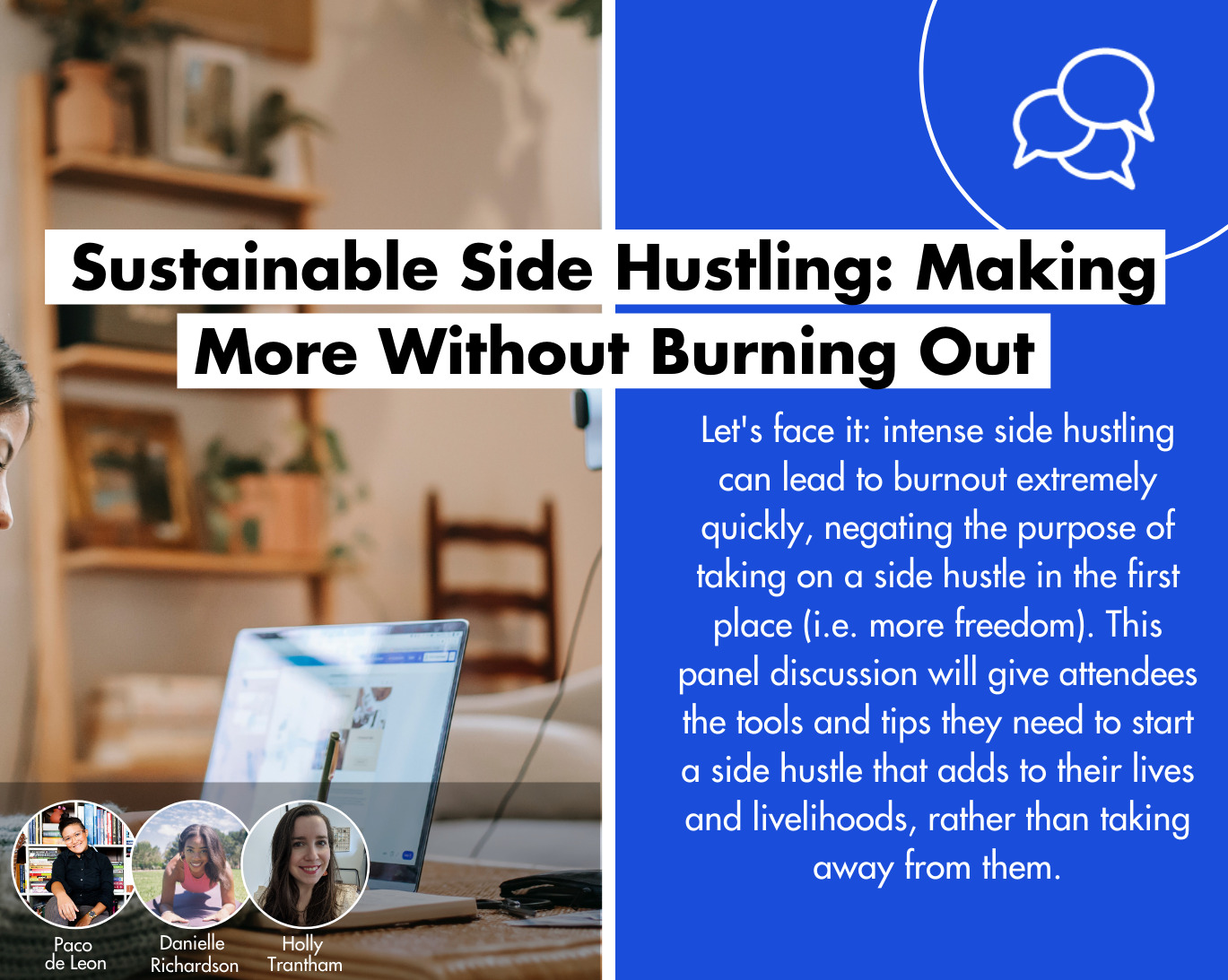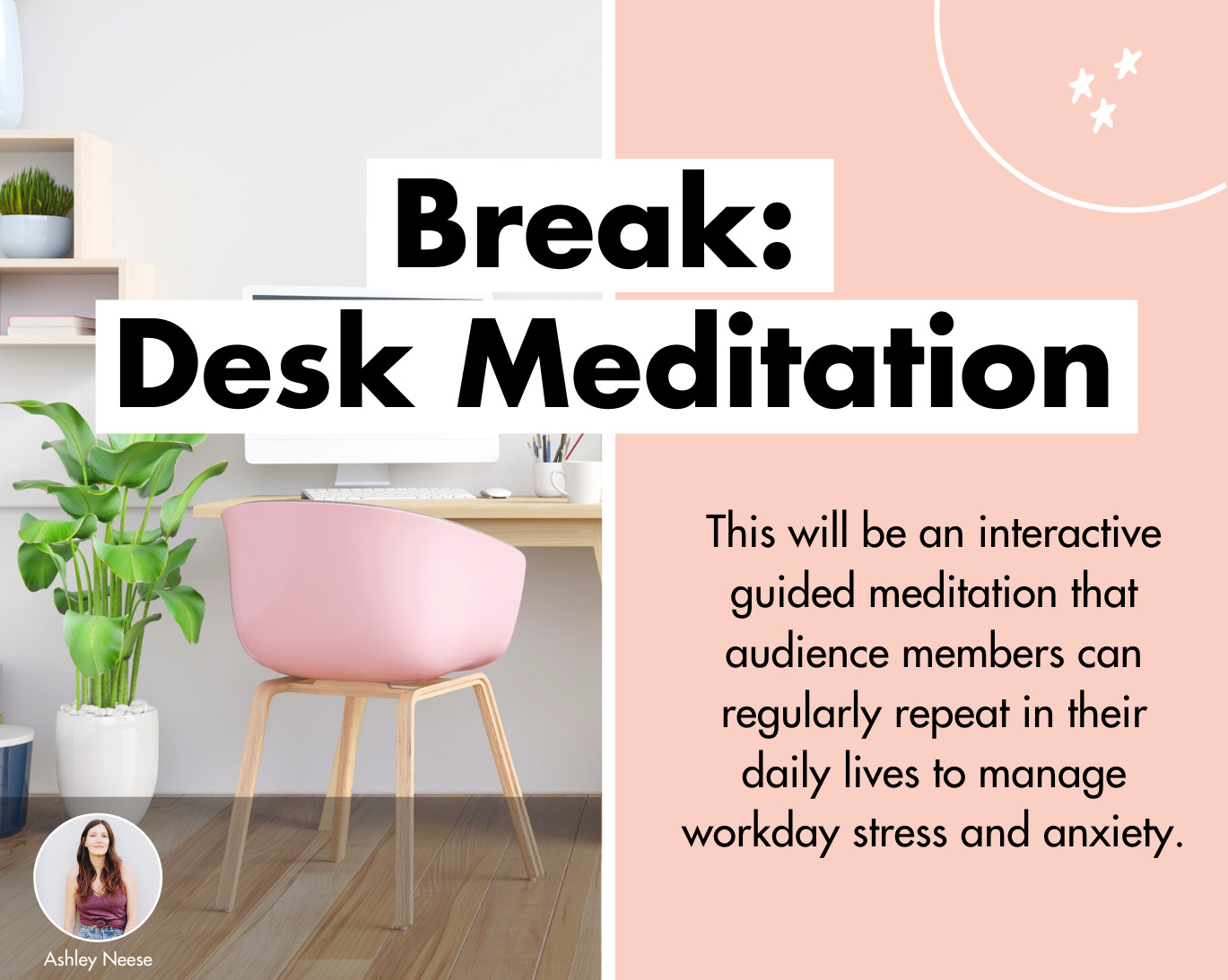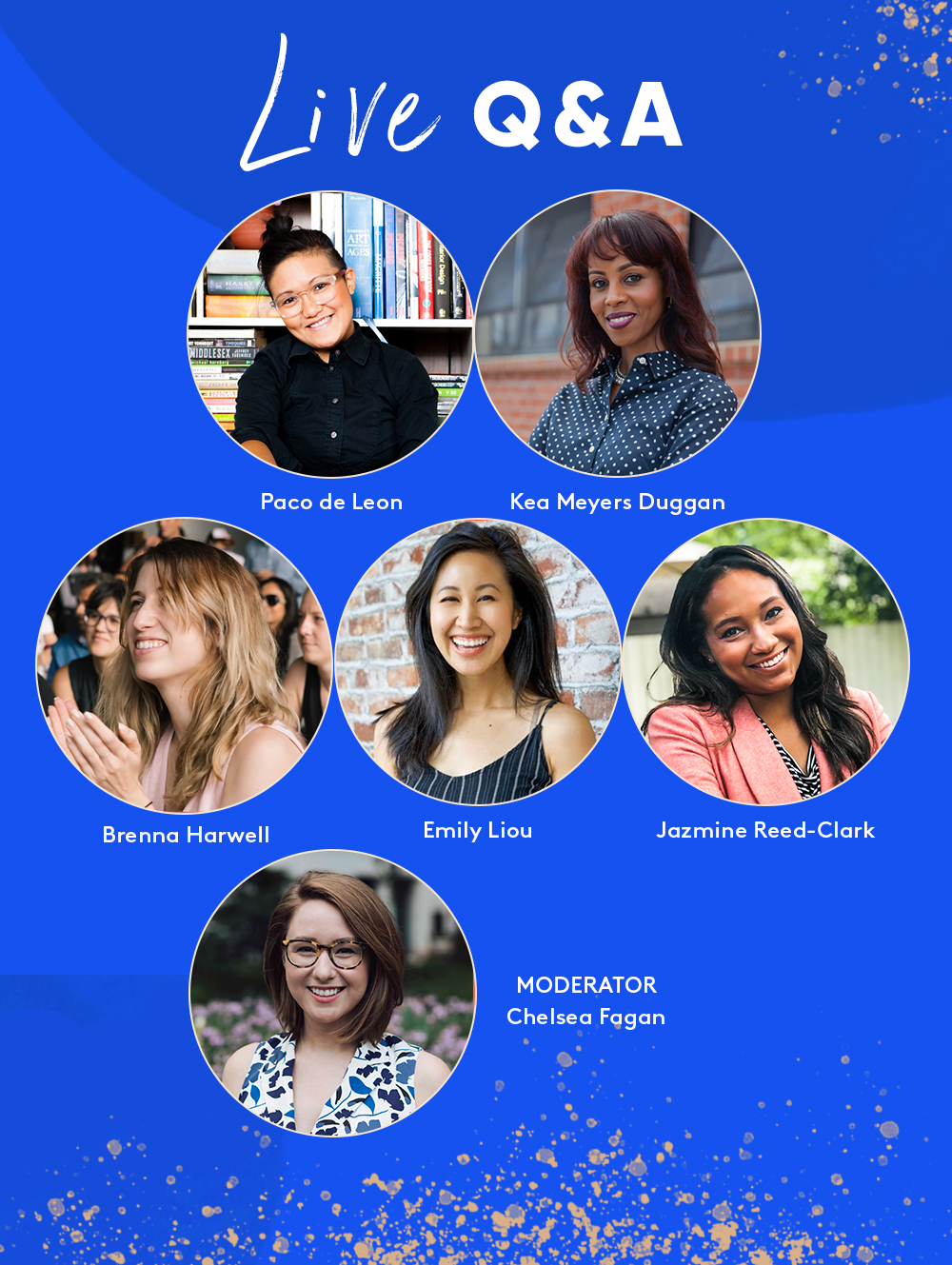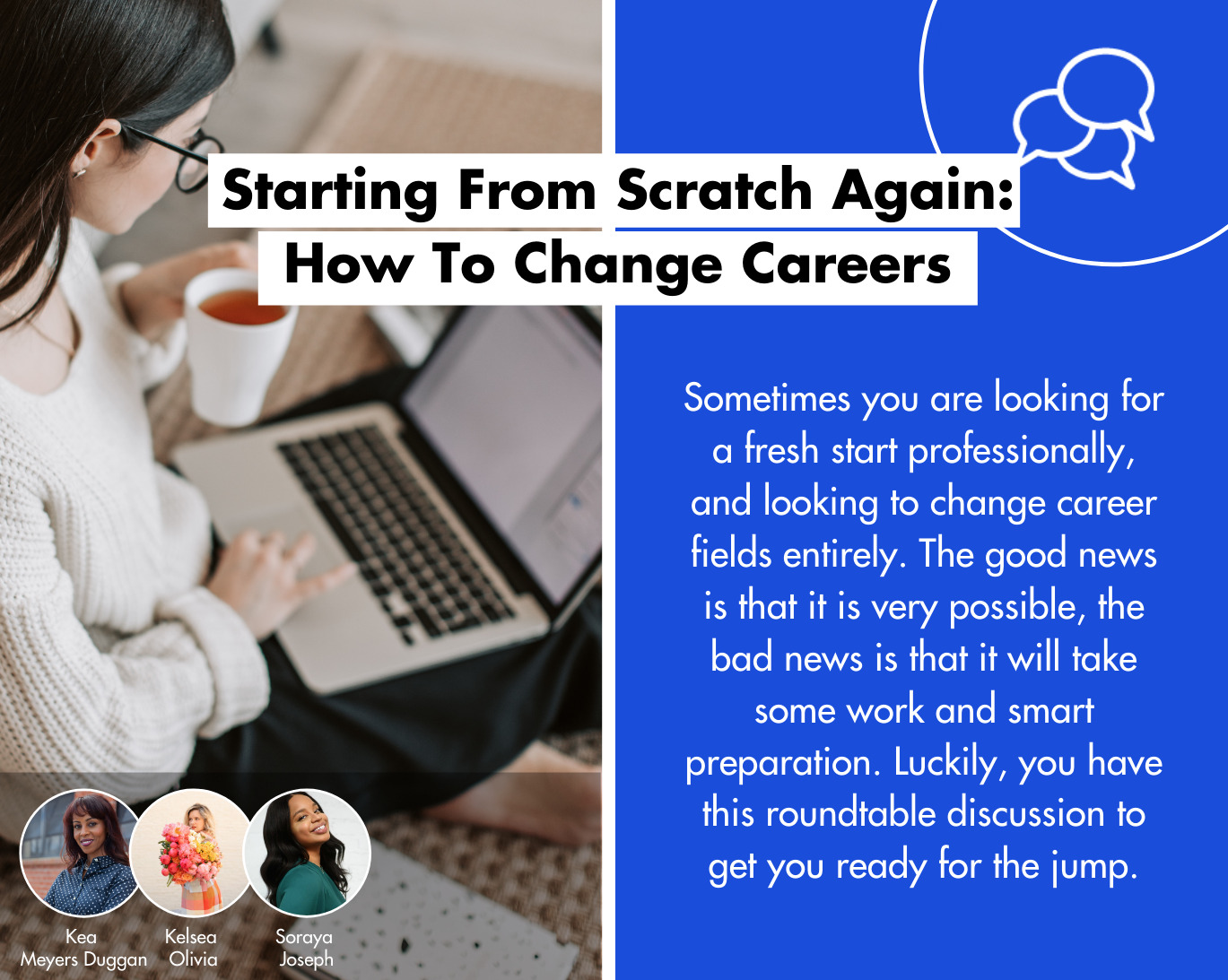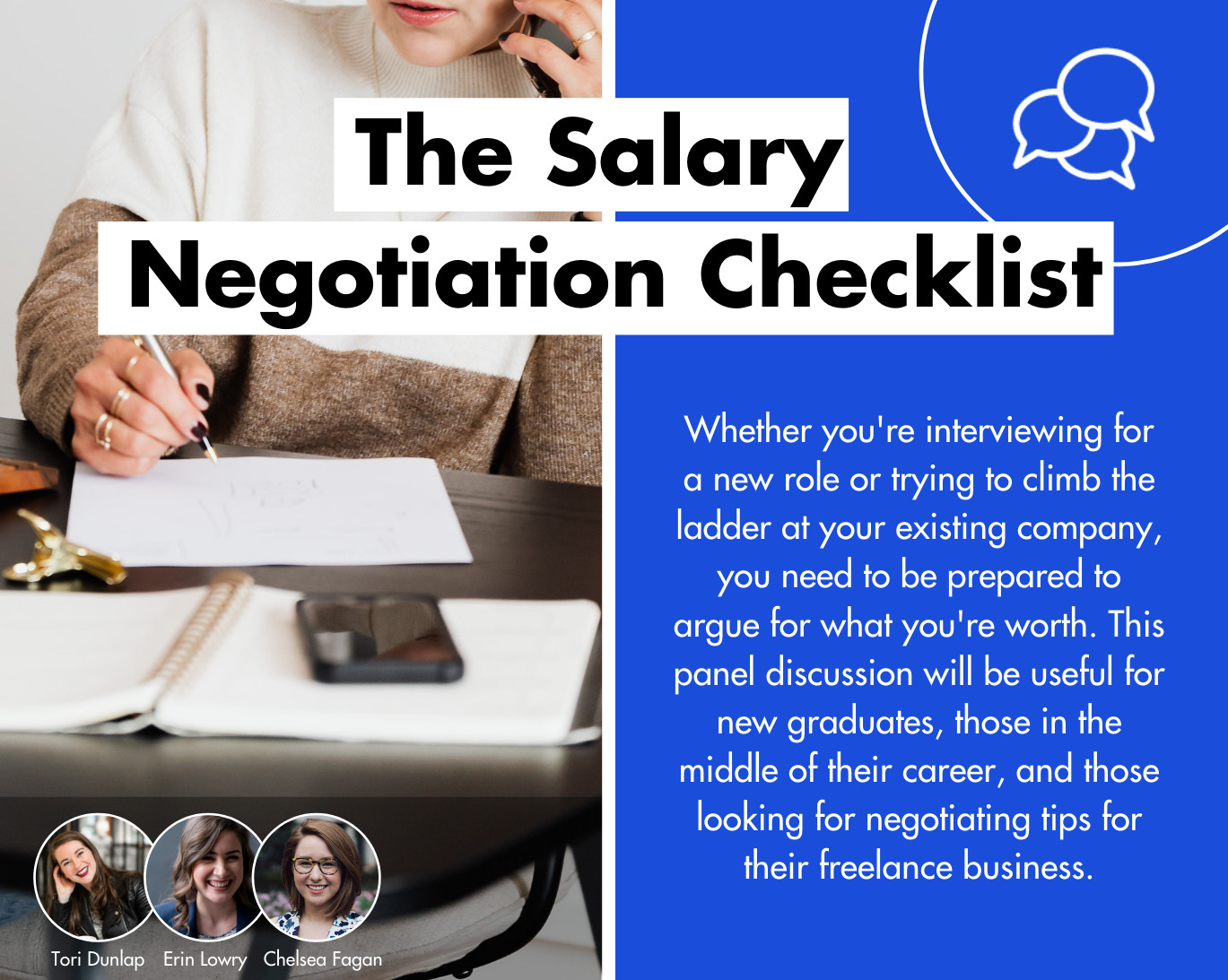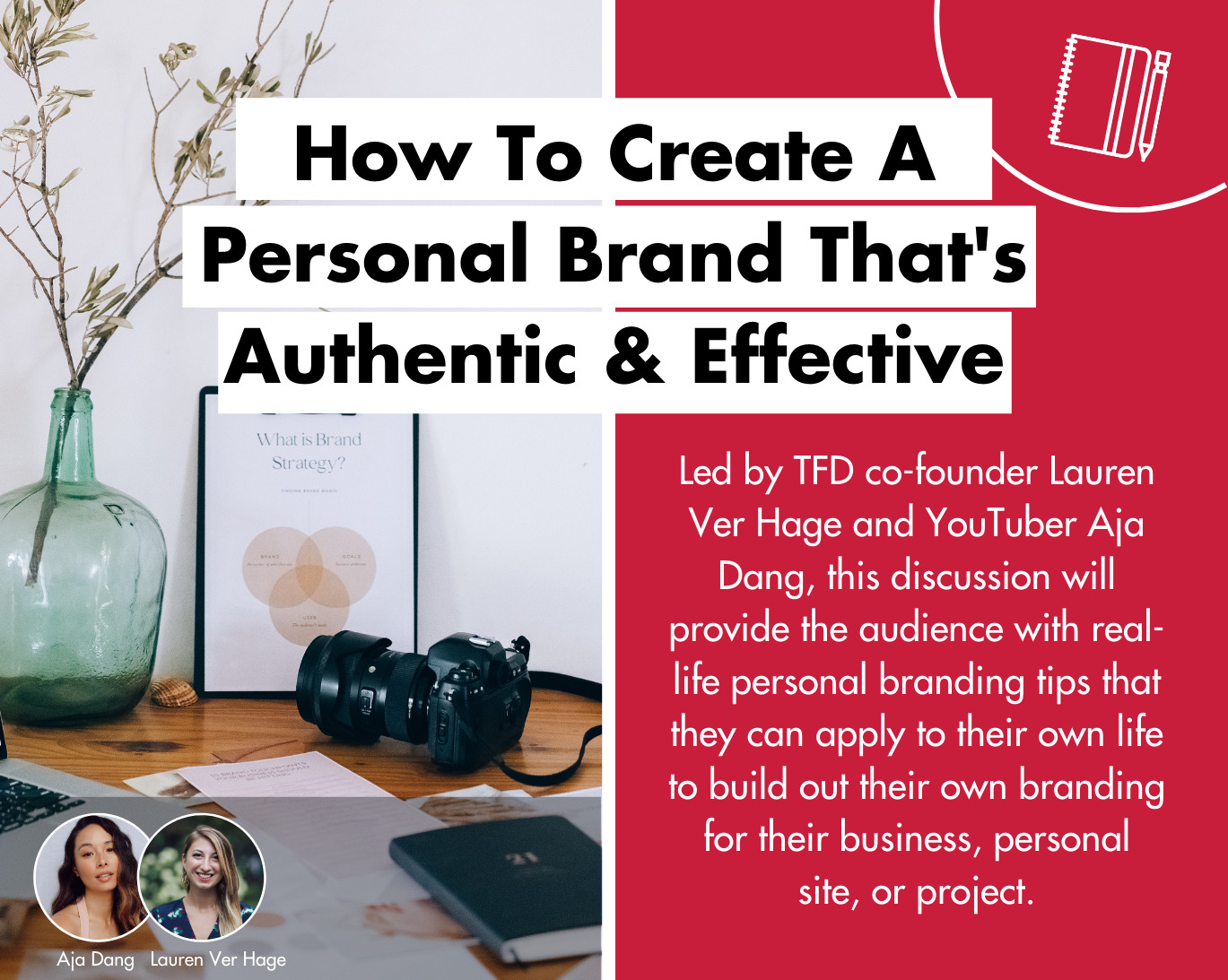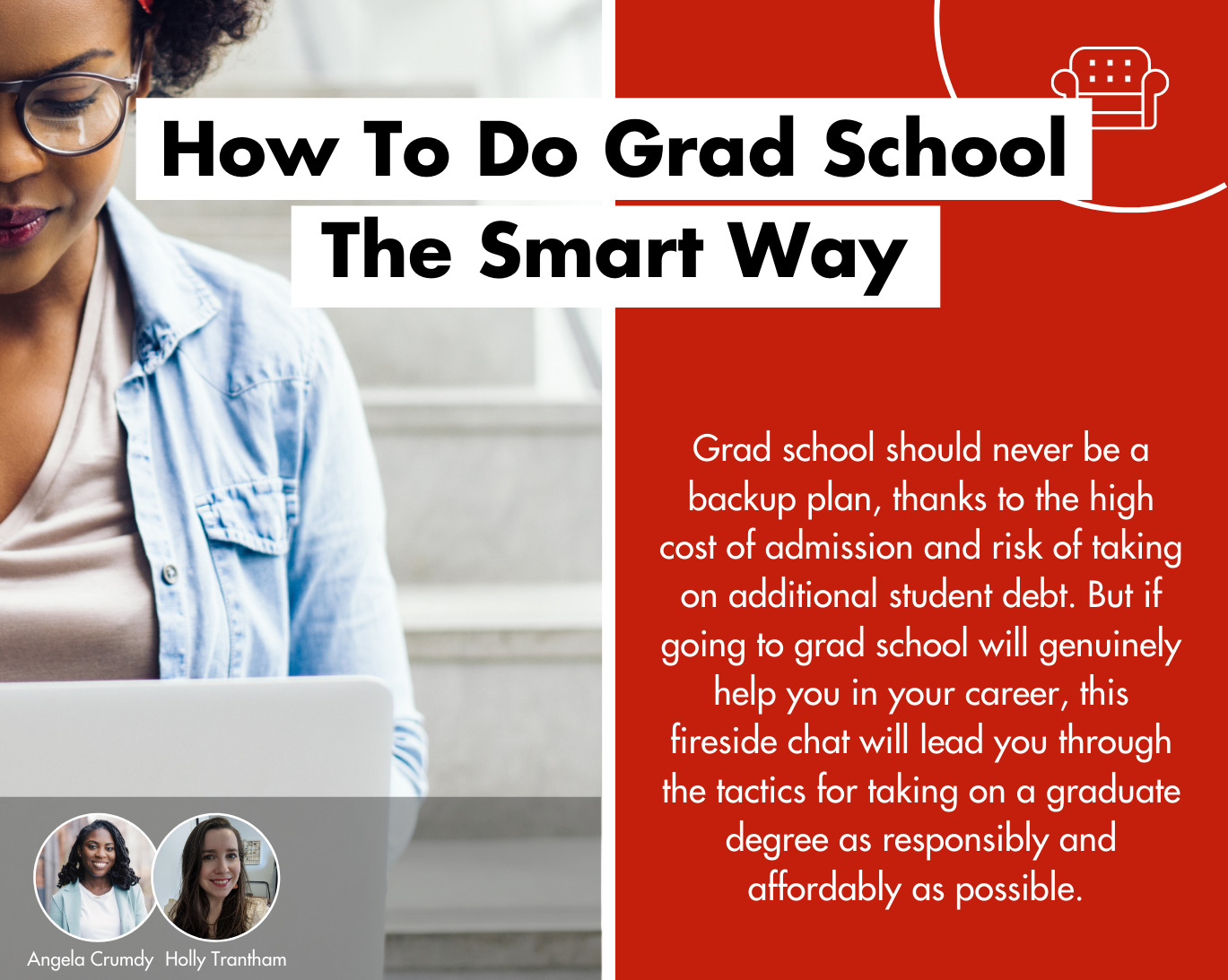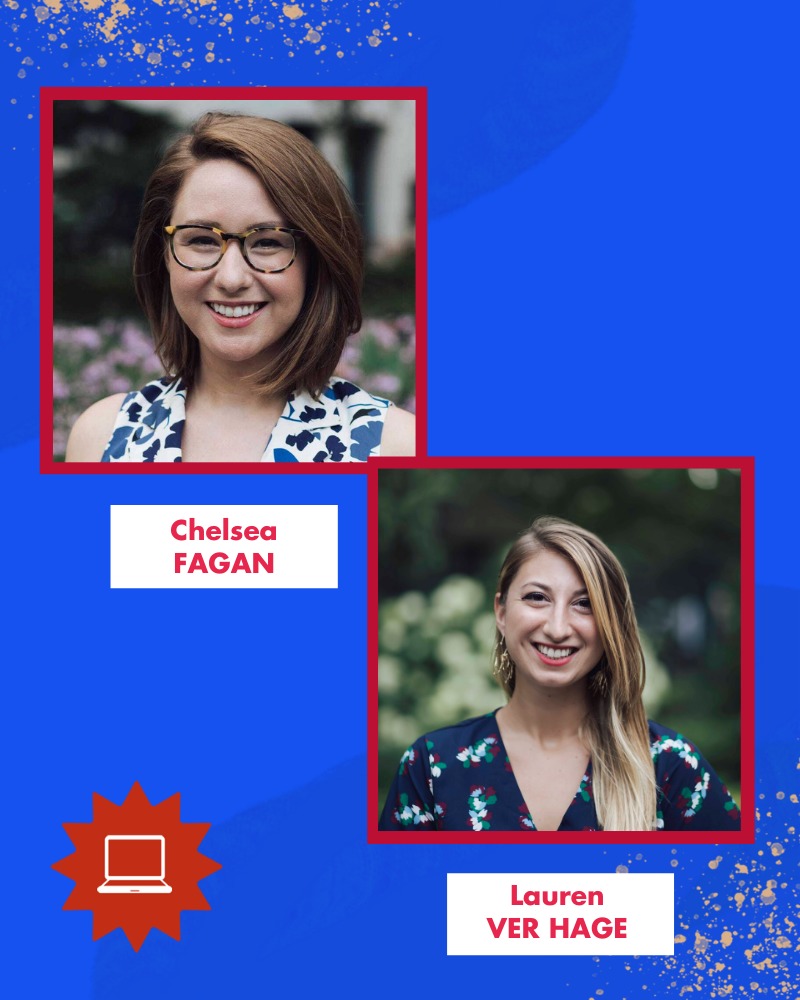 Chelsea Fagan's Bio:
Chelsea Fagan is a writer and the founder of The Financial Diet. She lives in Manhattan with her husband and dog.
Lauren Ver Hage's Bio:
Lauren is the co-founder of The Financial Diet and serves as its in-house graphic designer and art director. Since 2015, she's cherished the opportunity that TFD has given her to create work that informs, educates, and delights our followers across video, social media, and print. Lauren is also the illustrator and designer behind Statement Cards. In her spare time, she enjoys cooking, hiking, reading science fiction, and generally obsessing over her dog, Luna.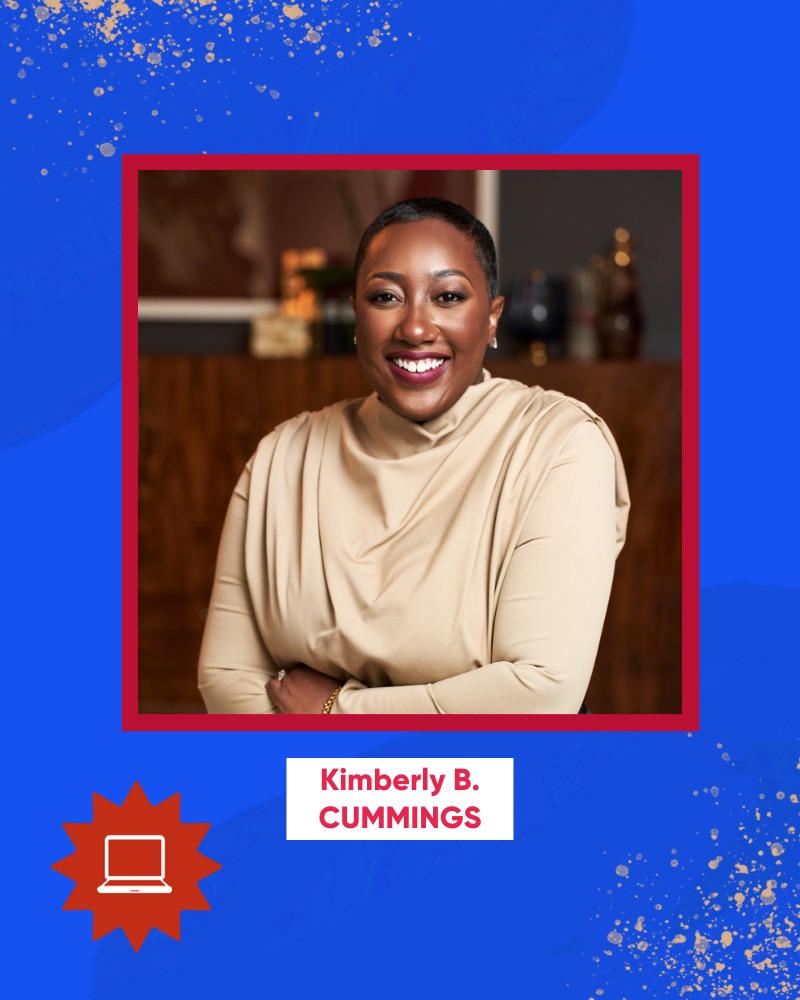 Kimberly B. Cumming's Bio:
Kimberly B. Cummings is a career + leadership expert whose mission is to help women and people of color navigate the workplace, make more money and become industry leaders. Her personal and professional development company, Manifest Yourself, LLC, provides organizations with tailor-made solutions to hire, develop, engage, and retain women and people of color. . Her work has been featured on Forbes, MONEY Magazine, TeenVogue, Glassdoor, CNBC, Fox 5, and more. Kimberly is a graduate of Long Island University and received a Bachelor of Science in Business Administration and Master of Science in Counseling.  Her highly anticipated book, Next Move, Best Move: Transitioning Into a Career You'll Love, will be released in Spring 2021. Find me here: Instagram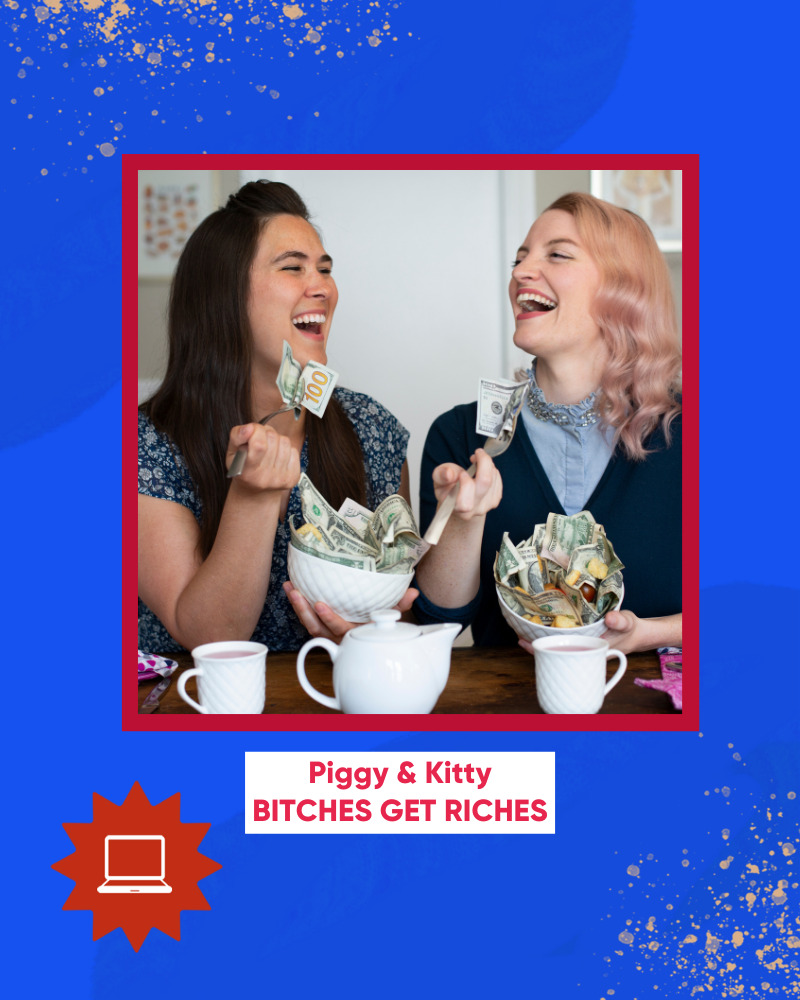 Bitches Get Riches's Bio:
Finance. Feminism. No fucks given. Piggy and Kitty are the reclusive geniuses behind the popular blog and podcast, Bitches Get Riches. They're teaching young people how to become competent adults in their finances, careers, and personal lives. Kitty wants to retire early because she just doesn't want any more goddamned emails, and Piggy's secret ambition is to become a freelance firer of bad bosses. Together they are two optimistic, financially solvent, thirty-something feminist killjoys. Bitches get Riches has been featured in The New York Times, Bad With Money With Gaby Dunn, and won the 11th annual Plutus Award for Personal Finance Blog of the Year.  Learn more at www.bitchesgetriches.com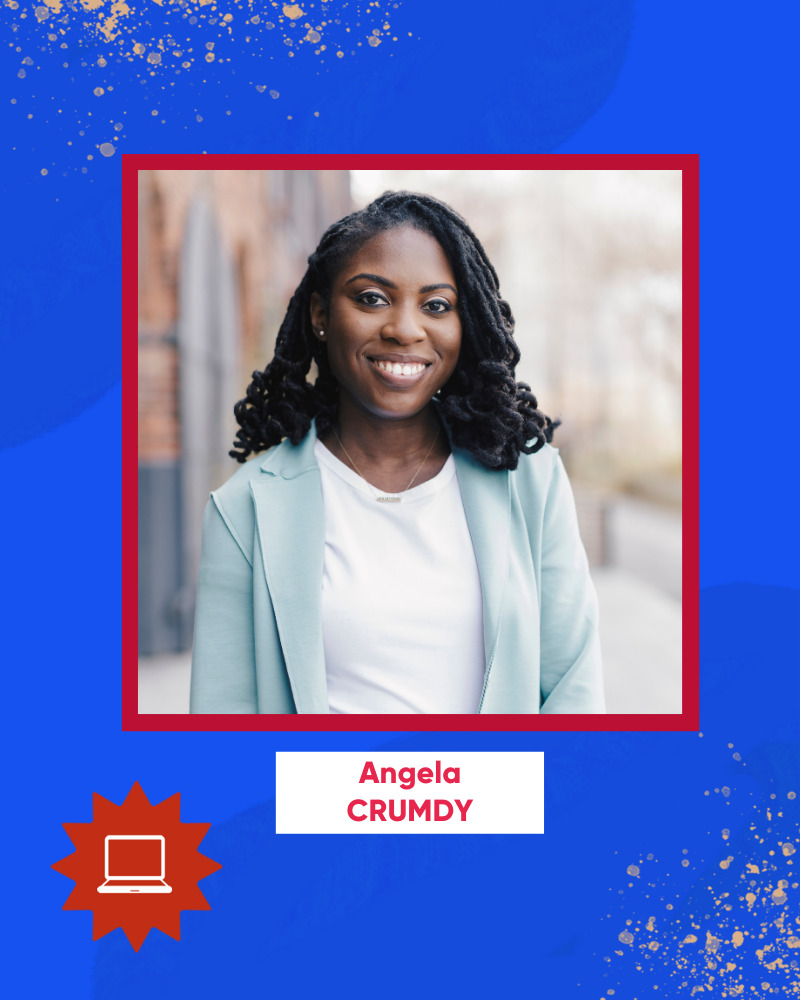 Angela Crumdy's Bio:
Angela Crumdy is a Ph.D. candidate in cultural anthropology at the Graduate Center, City University of New York (CUNY).  Inspired by her time as a high school English teacher, Angela's dissertation research broadly focuses on the experiences of women primary school teachers and how race, class and gender impact their work. In addition to her graduate studies, she is the founder of Grad Girl Wellness, a platform designed to encourage womxn of color in grad school to prioritize their overall health and wellness while pursuing higher education. You can contact her via email at angela@gradgirlwellness.com. Find me here: Instagram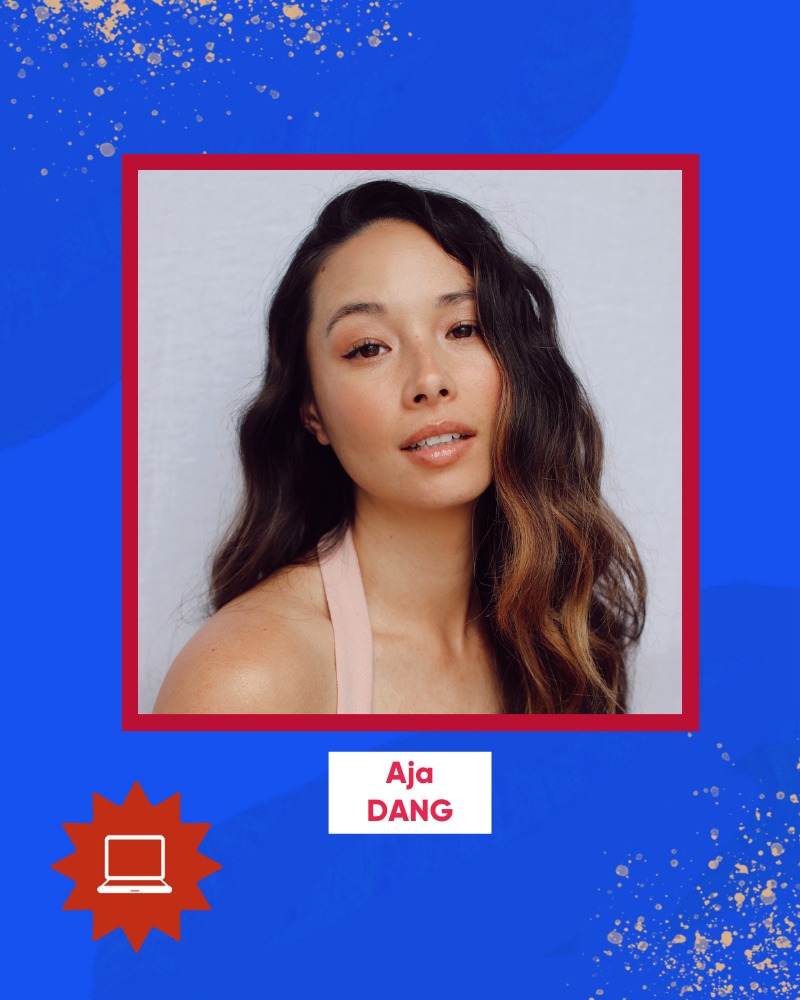 Aja Dang's Bio:
Aja Dang started her career in entertainment as a host and TV personality for well known publications and networks like Maxim Magazine, FX Networks, and Fox Sports. With her expertise and love for healthy living, organic beauty regimens, and a killer fashion sense, she has taken the challenge to share all of this, including her financial journal across her growing 1.2 million audience on her social platforms. Going through her own financial struggle of paying off $200,000 of debt, her followers look to her to reach their own financial goals. Some of her top performing finance content include her monthly budget tracker, making money through side hustles and money saving hacks. Find me here: Instagram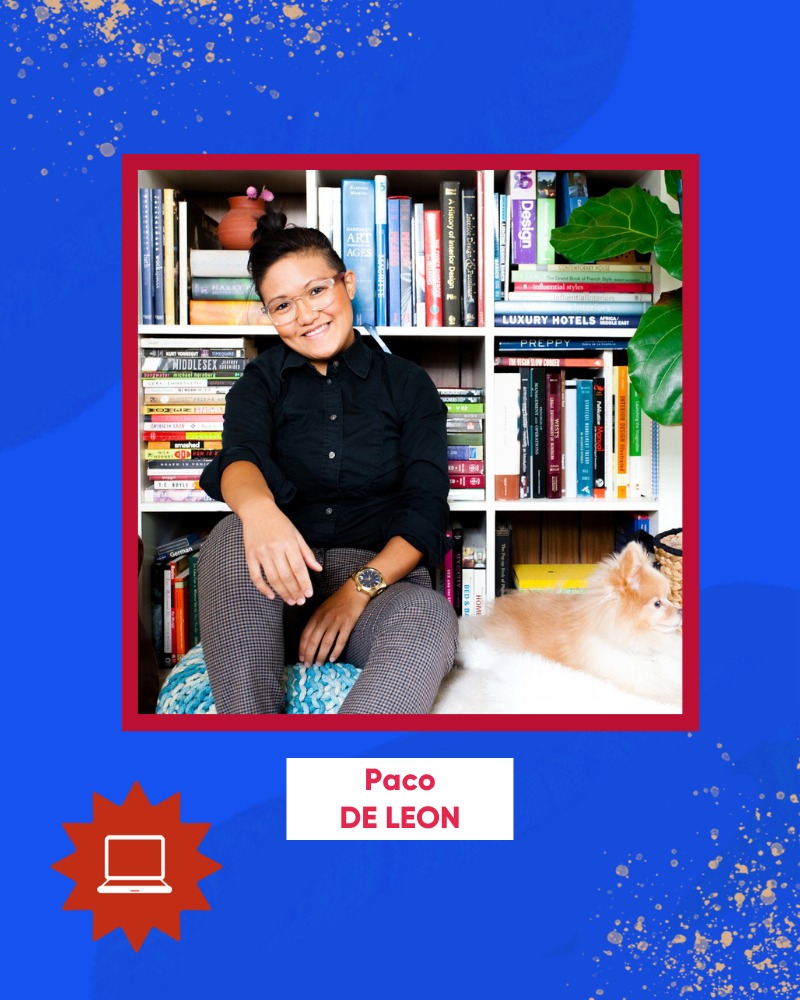 Paco de Leon's Bio:
Paco de Leon is the founder of The Hell Yeah Group, a boutique financial firm for creatives, freelancers, and the self-employed. She has worked as a small business consultant, financial planner, and wealth manager and is also an author, illustrator, and co-host of Refinery29's Money Diaries podcast. Her work has been published or featured in places like The New York Times, The Cut, Business Insider, and Vice. She is the co-founder of the arts-based non-profit organization, Allies in Arts. She publishes a weekly finance-oriented newsletter called The Nerdletter. Find me here: Instagram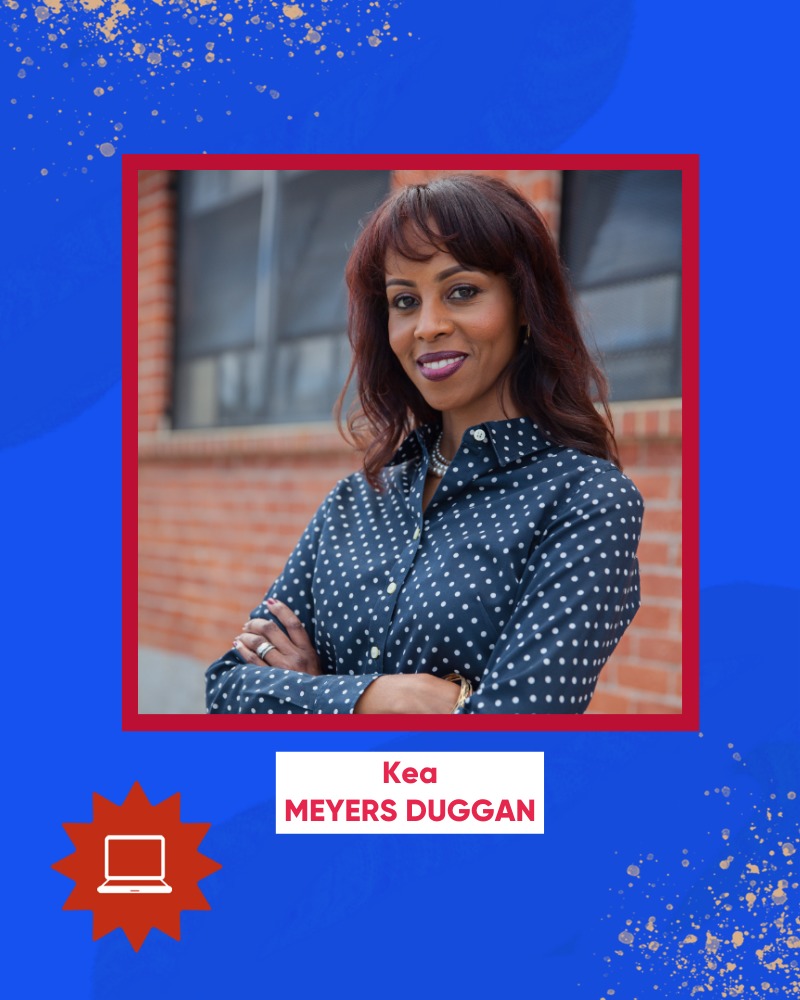 Kea Meyers Duggan's Bio:
Kea Meyers Duggan is an award-winning entrepreneur and recognized coach + speaker on overcoming fear in order to make a career pivot. She has worked with hundreds of driven professionals globally to help them manage their fears and stop doing things they hate by breaking down their vision into realistic steps they can take immediately. With training in transformational coaching and 20+ years of experience in creating and implementing marketing campaigns for companies like Intel and Sony Pictures Entertainment, Kea is widely regarded as a badass coach, mentor and speaker by senior marketing and HR leaders and CEOs. Her insights have been featured in Thrive Global, Elite Daily, Career Contessa and other digital platforms. Find me here: Instagram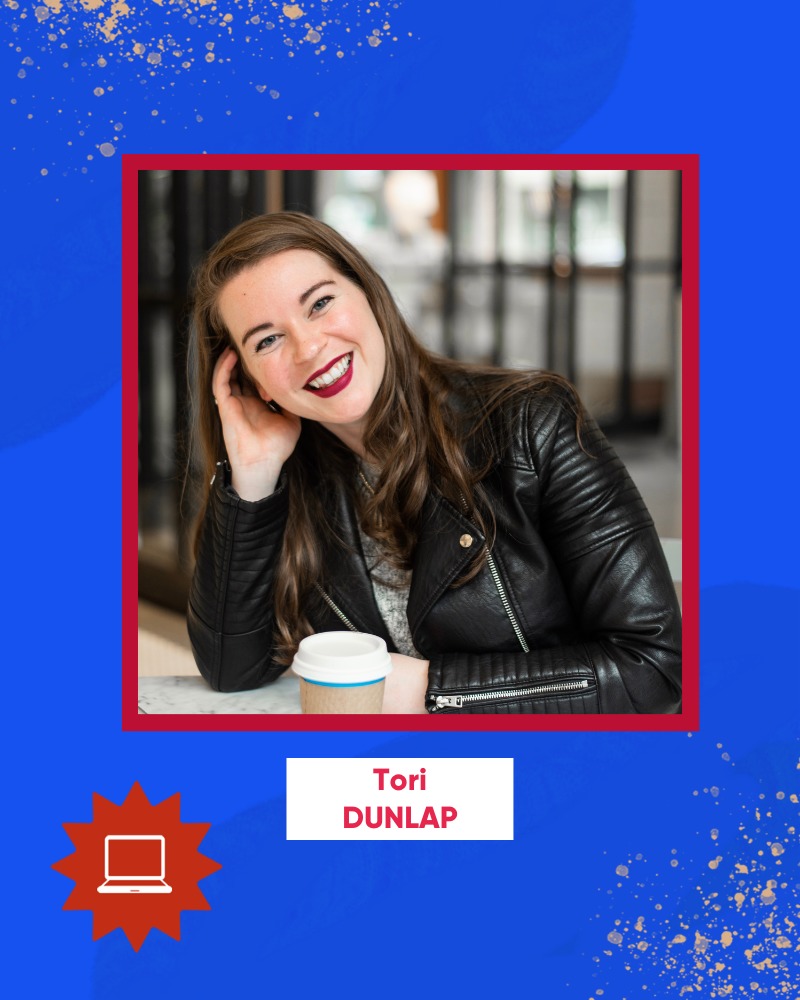 Tori Dunlap's Bio:
Tori Dunlap is an internationally-recognized millennial money and career expert. After saving $100,000 at age 25, Tori quit her corporate job in marketing and founded Her First $100K to fight financial inequality by giving women actionable resources to better their money. She has helped over one million women negotiate salary, pay off debt, build savings, and invest.
With a dedicated following of over 120,000 on Instagram and more than 850,000 on TikTok —and multiple instances of her story going viral—Tori's unique take on financial advice has made her the go-to voice for ambitious millennial women. CNBC called Tori "the voice of financial confidence for women." Find me here: Instagram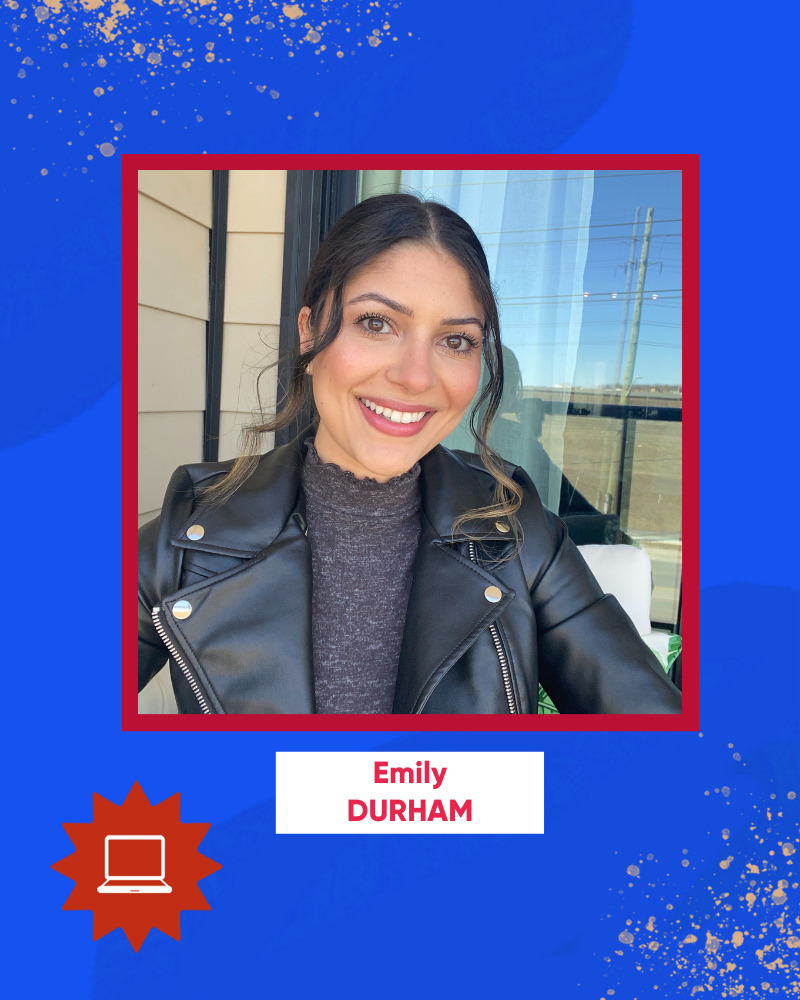 Emily Durham's Bio:
It's a jungle out there and career lifestyle expert Emily Durham (aka "Emily The Recruiter") has all the tools you need not only to survive, but to thrive! As a longtime career coach, recruiter and goal-setting guru, Emily is a one-woman success-building machine; creating digestible, informative, and entertaining content designed to turn navigating the often tricky and tumultuous waters of life and career advancement into smooth sailing. Through her popular and engaging Instagram,TikTok, YouTube channel, and her "The Straight Shooter Recruiter Podcast, Emily's mission is to break down and demystify what it takes to succeed in the pursuit of professional and personal fulfillment and achievement. Whether it's job search skills, interview tips and tricks, confidence boosting, working from home hacks, or how to dress to impress, Emily will set you up to succeed. She's a veritable fountain of information on wellness, work/life balance and other advice aimed at helping you live your best life and reach your utmost potential.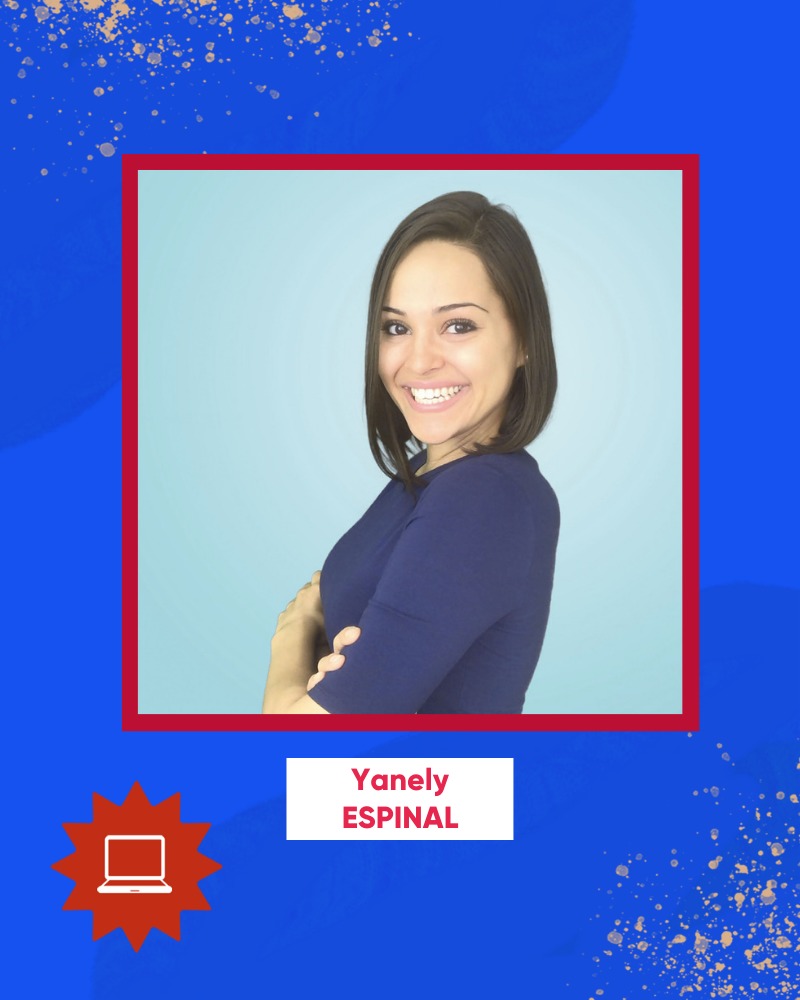 Yanely Espinal's Bio:
Yanely Espinal was born and raised in a low-income family in Brooklyn, NY. She received a scholarship to attend college and later became a classroom teacher, but was buried in $20,000 of credit card debt. After two decades of school, she still can't believe that she never had a class about making smart money choices!
Now, she's on a mission to help millennials learn personal finance in a fun and engaging way. After becoming debt-free, Yanely combined her love for teaching with her passion for financial literacy, creating a unique YouTube channel for students and working professionals to engage with topics like credit cards and credit scores, budgeting, saving and investing for retirement. You can follow her on social media @missbehelpful or reach her directly at missbehelpful@gmail.com. Find me here: Instagram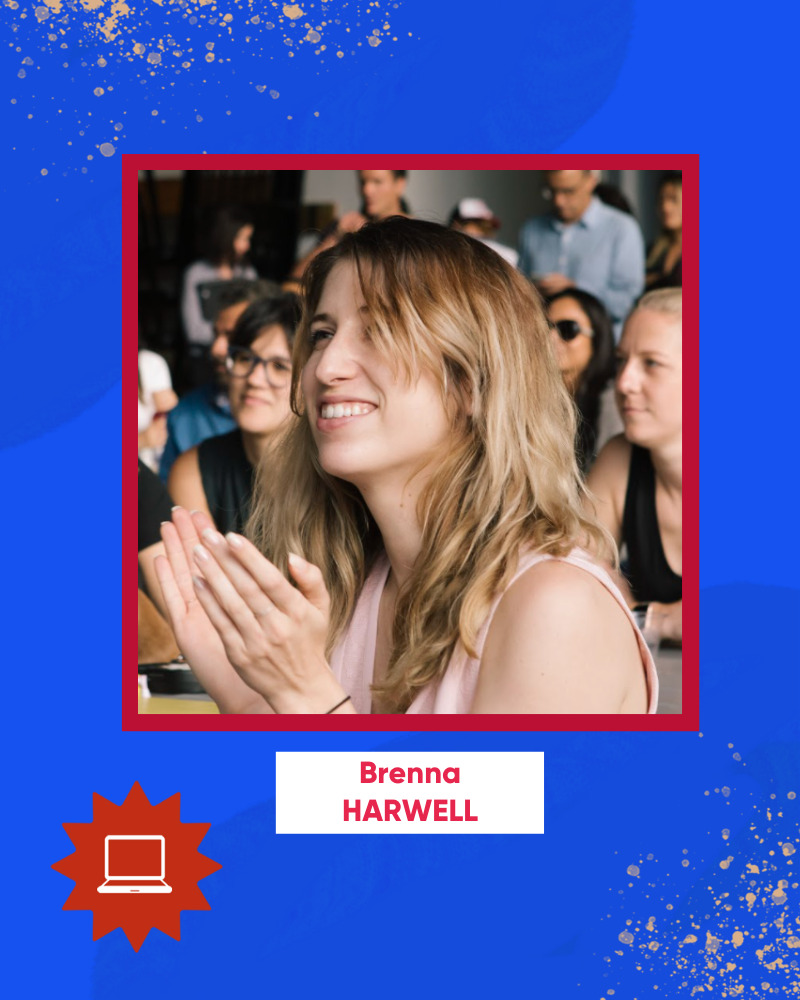 Brenna Harwell's Bio:
Brenna Harwell is a startup veteran with over 8 years of experience in HR, Recruiting, and Employer Branding. Along with tech industry experience, she's worked with groups like TOMS and FabFitFun to build Best In Class recruiting programming with a dedicated focus on equitable hiring and retention practices. She's taken teams from 5 employees to more than 700 and has historically filled roles with 66%+ BIPOC. Brenna writes about intentional company culture, career development, and financial feminism under a pseudonym for her own blog, and has been featured on Cultivitae, Rock Star Finance, The Financial Diet, and more.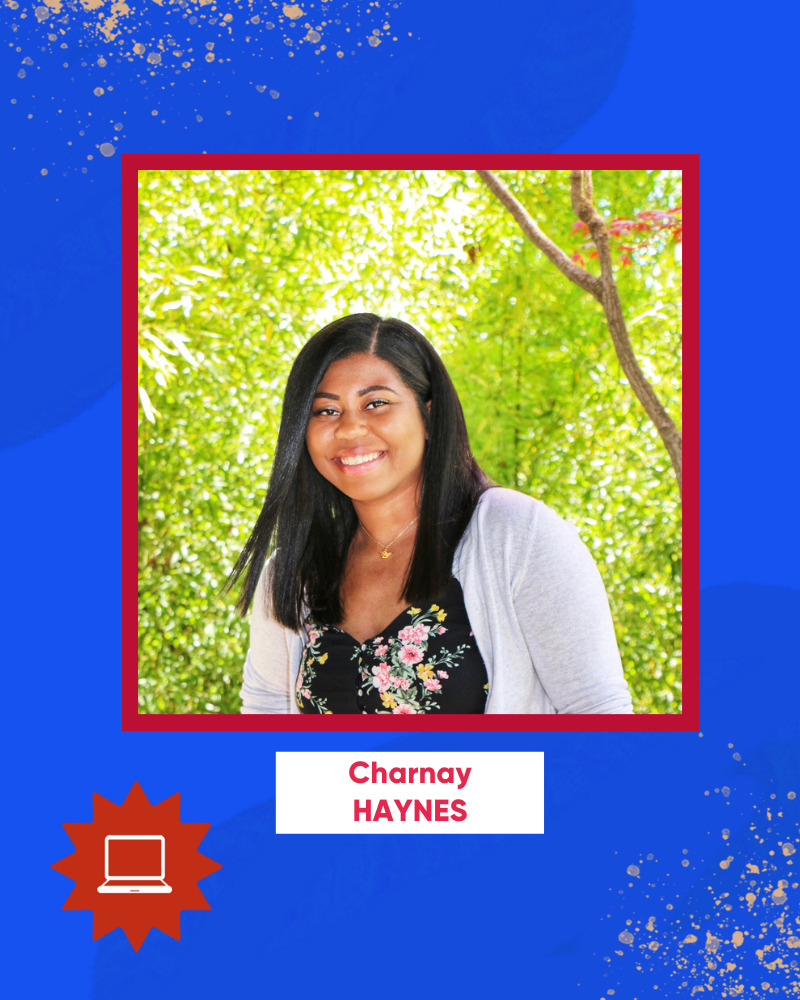 Charnay Haynes' Bio:
Charnay has written 4,000+ resumes, has nearly 10 years of Talent Acquisition experience and has coached hundreds of professionals to help them land their dream job. She has built a following of 35,000+ on social media. Charnay has an expert understanding of what it takes to make your resume stand out from others and encourages every person to live the life they deserve. Find me here: Instagram.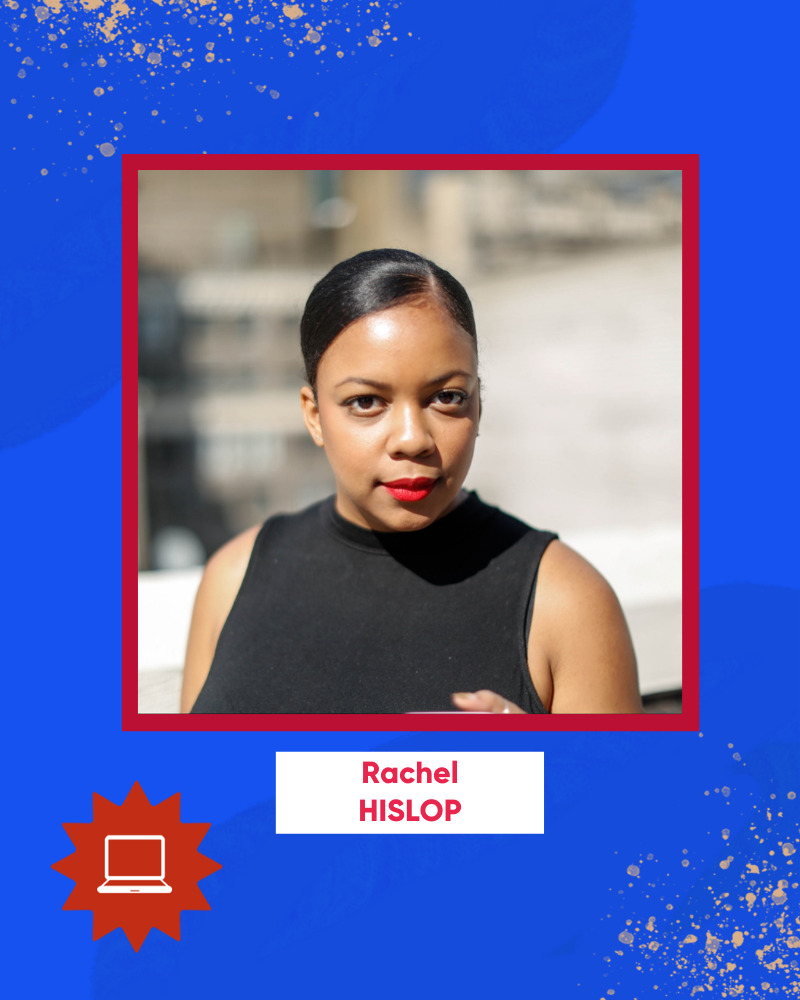 Rachel Hislop's Bio:
Rachel Hislop is a writer, editor, and strategist whose knowledge of digital culture has aided in the substantial growth of some of the biggest brands and celebrities to date.
Currently, as the VP of Content of OkayMedia and Editor-in-Chief of both Okayplayer.com (the premier digital destination for music connoisseurs worldwide) and OkayAfrica.com (the largest media destination bridging African cultures across the diaspora), she has revitalized their digital narratives to include a new, younger demographic and has put forth the editorial strategy necessary to bolster traffic to never-before-seen figures. Find me here: Instagram.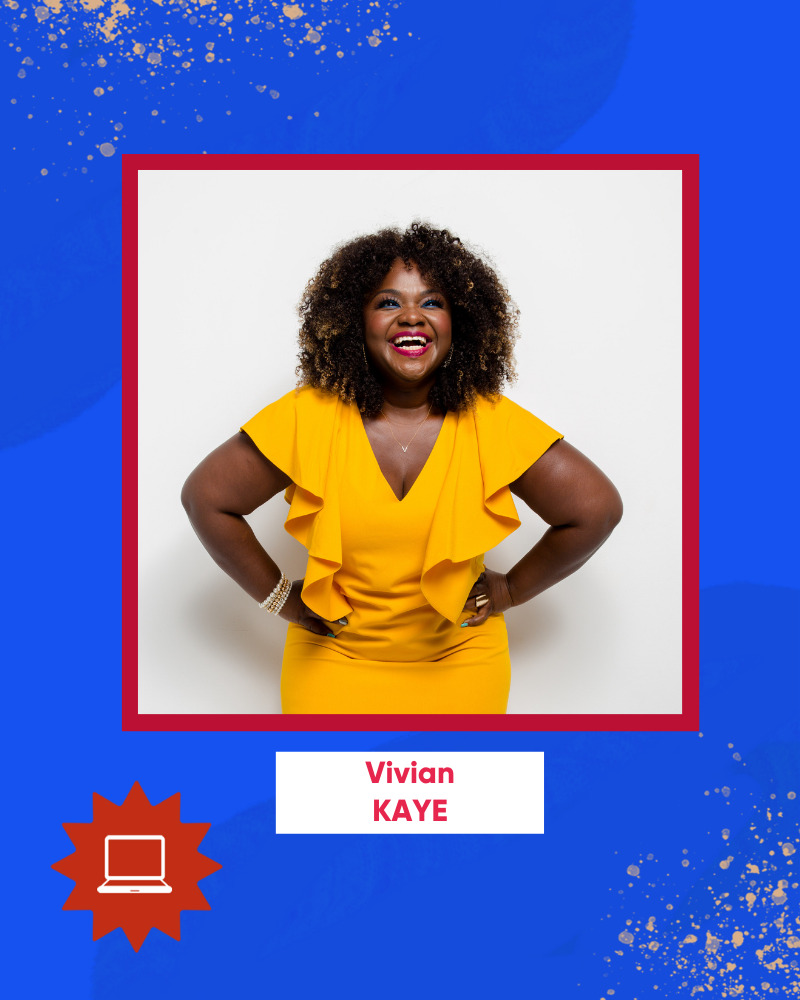 Vivian Kaye's Bio:
Vivian Kaye is the Founder & CEO of KinkyCurlyYaki, a premium textured hair extension brand for Black women that she bootstrapped to over $6 million in revenue.  Her presence and genuine desire to continuously learn and grow while keeping it REAL quickly made her a personality who transcended the title of Founder and CEO.
Along with her philanthropic efforts through mentorship, she has worked with many notable brands such as Shopify, Uniliever, LG, Porsche Canada, RBC, BMO and Rogers Media, to name a few. Find me here: Instagram.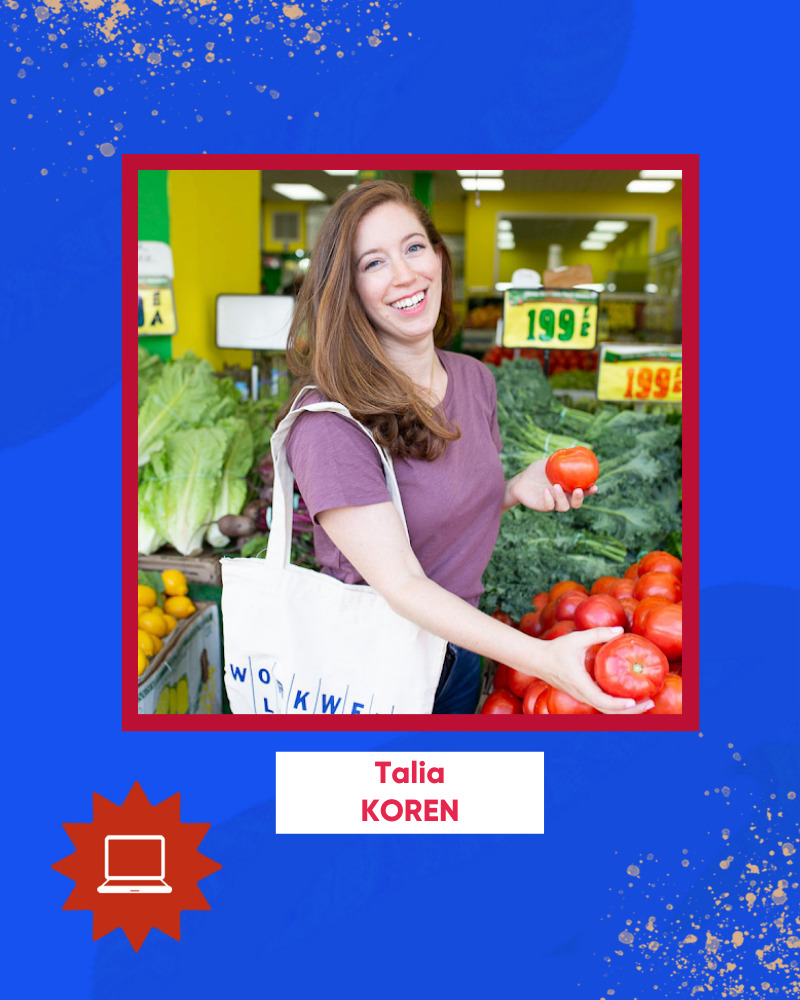 Talia Koren's Bio:
Talia Koren is the founder of Workweek Lunch, a blog and digital meal plan subscription that helps thousands of people all over the world master meal prep. Talia is a self-taught home cook and she started WWL in 2016 to teach her peers how to cook easy, balanced meals to save time and money through her Instagram, which has now grown to over 485k followers. Before WWL, Talia was a staff writer at Elite Daily and worked in the entertainment industry after graduating from Ithaca College in 2014. When she's not developing new recipes for the WWL Meal Prep Program, Talia loves to travel, snowboard, binge-watch TV and explore her new home, Seattle. Find me here:
Instagram
.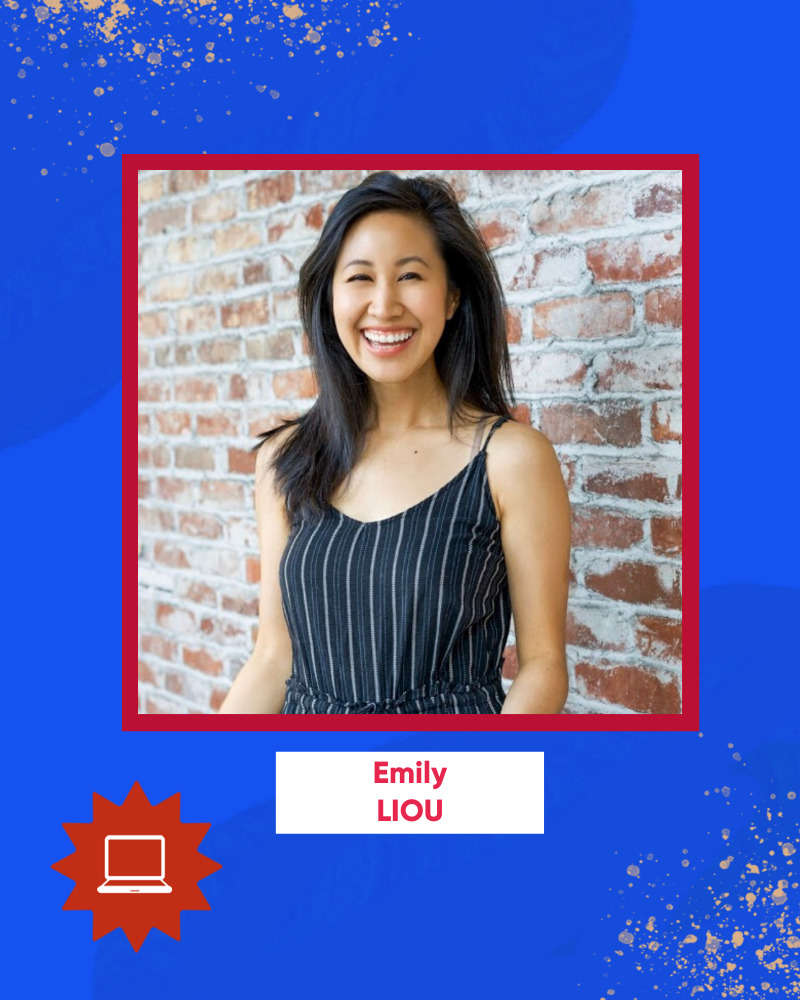 Emily Liou's Bio:
Emily Liou is a career happiness coach and career expert at CultiVitae (www.cultivitae.com) that helps professionals land jobs they love via solution messages.  She believes life is way too short to not wake up happy on Mondays. As a former recruiter and HR professional for Fortune 500 Companies and Silicon Valley startups, she knows exactly what allows professionals to stand out, get visible, and get hired. Emily's career advice has been featured in Forbes, Fast Company, Business Insider, Fairygodboss, and The Muse. Through her career coaching programs and ecourses, Emily not only provides the strategies to make any career transition possible but also works from the inside out, allowing clients to build a positive self-image to conquer all of their ambitious goals. Find me here: Instagram.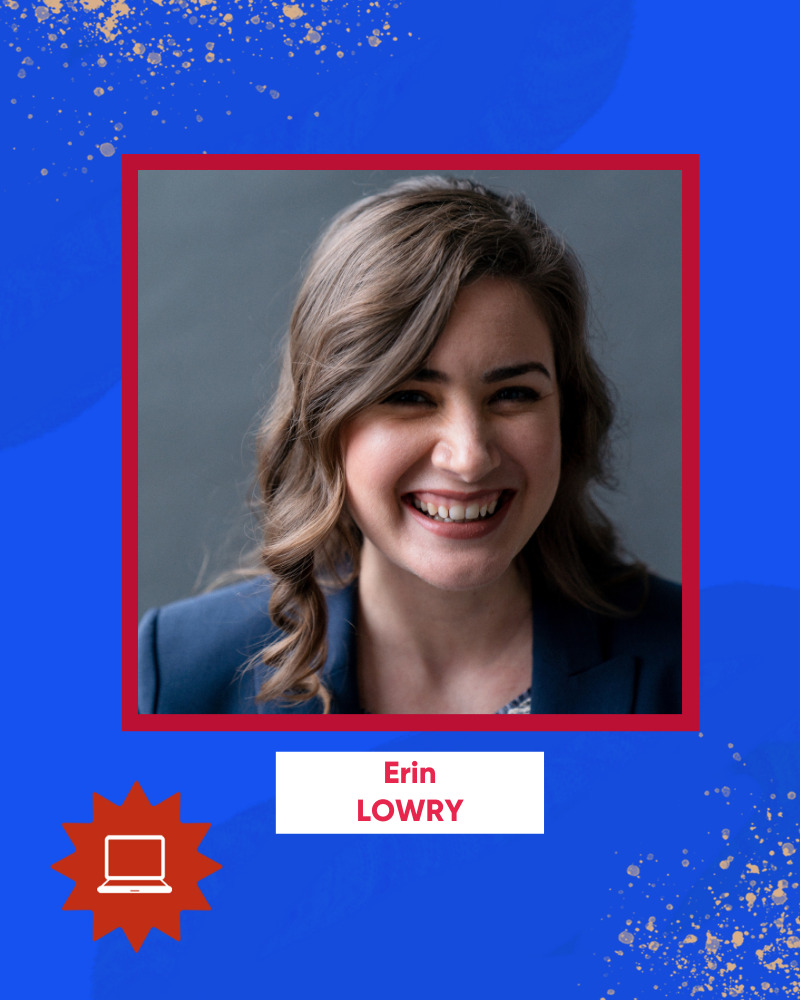 Erin Lowry's Bio:
Erin Lowry is the author of Broke Millennial, Broke Millennial Takes On Investing and Broke Millennial Talks Money: Stories, Scripts and Advice to Navigate Awkward Financial Conversations. She's written for The New York Times, Bloomberg and Cosmopolitan and been on The Rachael Ray Show, BBC, and CBS Sunday Morning. Find me here: Instagram.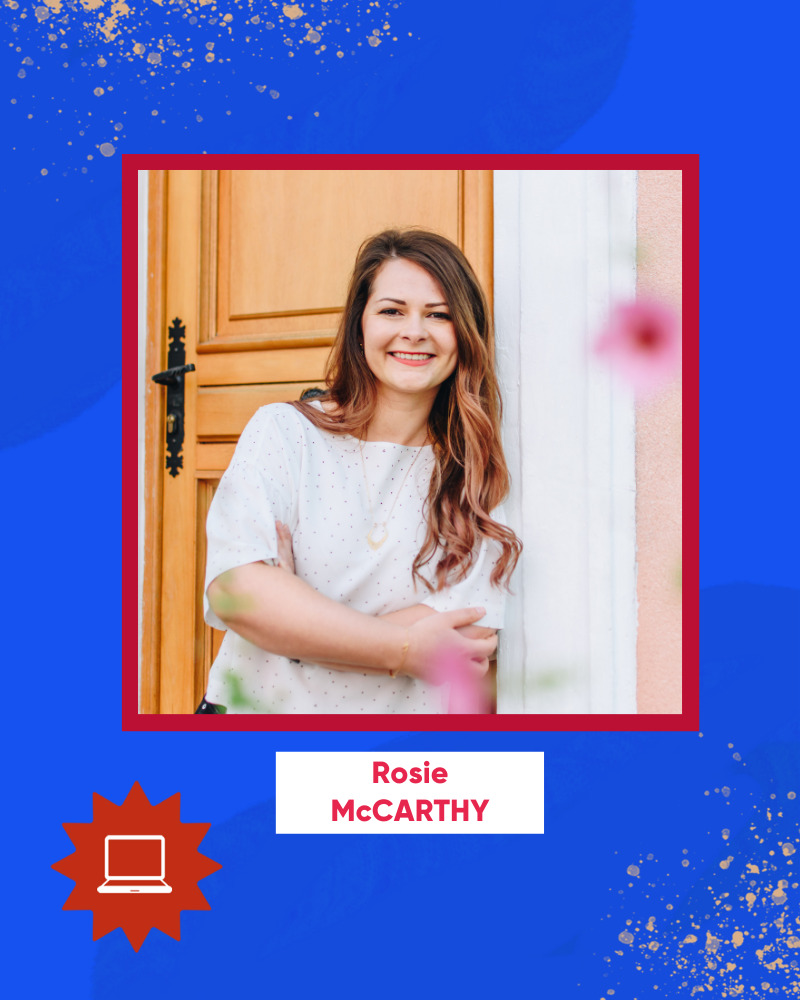 Rosie McCarthy's Bio:
Rosie McCarthy is an ex-Corporate Recruiter and Human Resources professional turned online Career Coach for ambitious female professionals. Originally from New Zealand, Rosie has her Masters degree in International Human Resources from the Sorbonne University in Paris and 10 years of experience working for multinationals, tech startups, and Fortune 500 companies like L'Oreal and the Louis Vuitton Moet Hennessy Group. You can find Rosie dishing out fresh, modern career advice that resonates on her Youtube channel, Instagram and LinkedIn.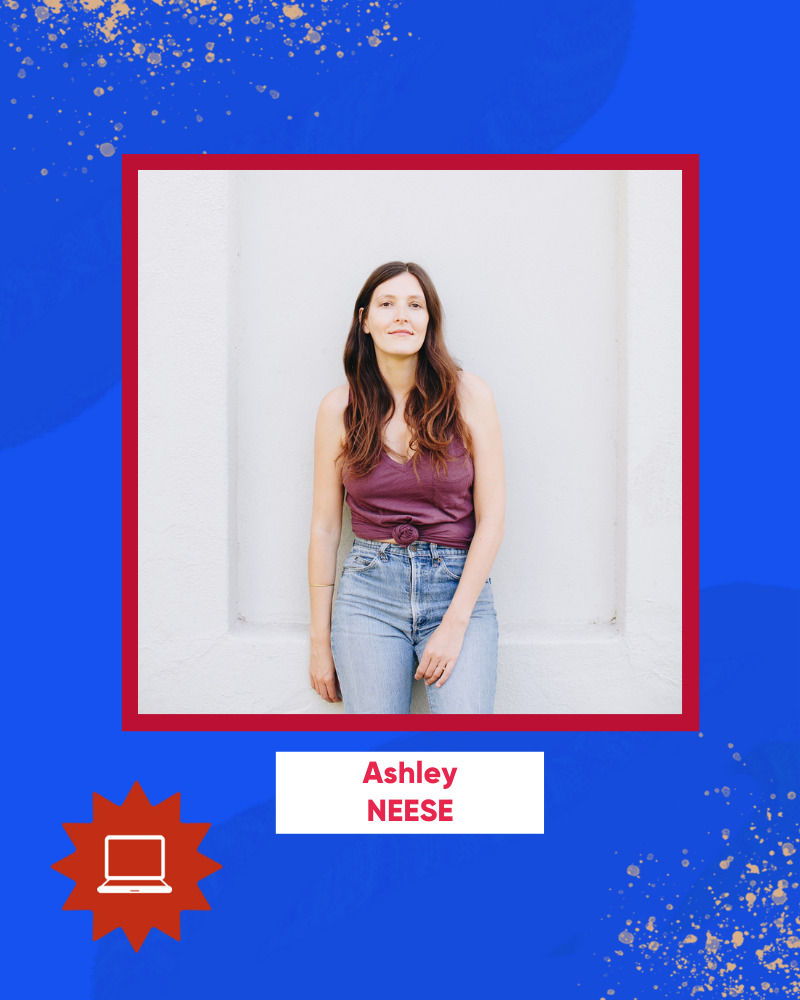 Ashley Neese's Bio:
Ashley Neese is a renowned breathwork teacher and author. She has studied with some of the world's leading masters in yoga, meditation, medical intuition and somatic therapy.
Ashley draws from this deep well of resources to guide people back into their bodies where they learn beyond the cognitive mind how to cultivate resilience, develop relational intelligence and trust the wisdom held within. Her passion lies in the belief that our deepest and most profound healing occurs when we learn to listen to the unique language of our bodies. She is in private practice in California. Find me here: Instagram.
Kelsea Oliva's Bio:
A visual storyteller with a passion for genuine connection, Kelsea Olivia, is a NYC-based, California-born, wild-hearted entrepreneur. Motivated by her lifelong dream to create beauty in the world, Kelsea and her women-led creative agency, East Olivia, harness their talents to conceive, design and build sustainable one-of-a-kind floral works. Find me here: Instagram.
Catalina Pena's Bio:
Catalina Peña is a 1.5 generation Afrolatina entrepreneur focusing on helping black and brown professionals make their dreams career realities She has worked in recruiting at FB, Twitter, a16z,& Asana to create pathways for hundreds of diverse professionals to break into Tech. By using her recruiting background and trailblazer energy, she founded Catalyst Creation in 2019 to continue helping diverse communities with their career needs and has helped thousands create lasting career confidence, abundant financial freedom, and a balanced approach to their work life. She also has traveled to 26 countries ( including 2 solo), loves to dance, and is trilingual (Spanish and French!) Find me here: Instagram.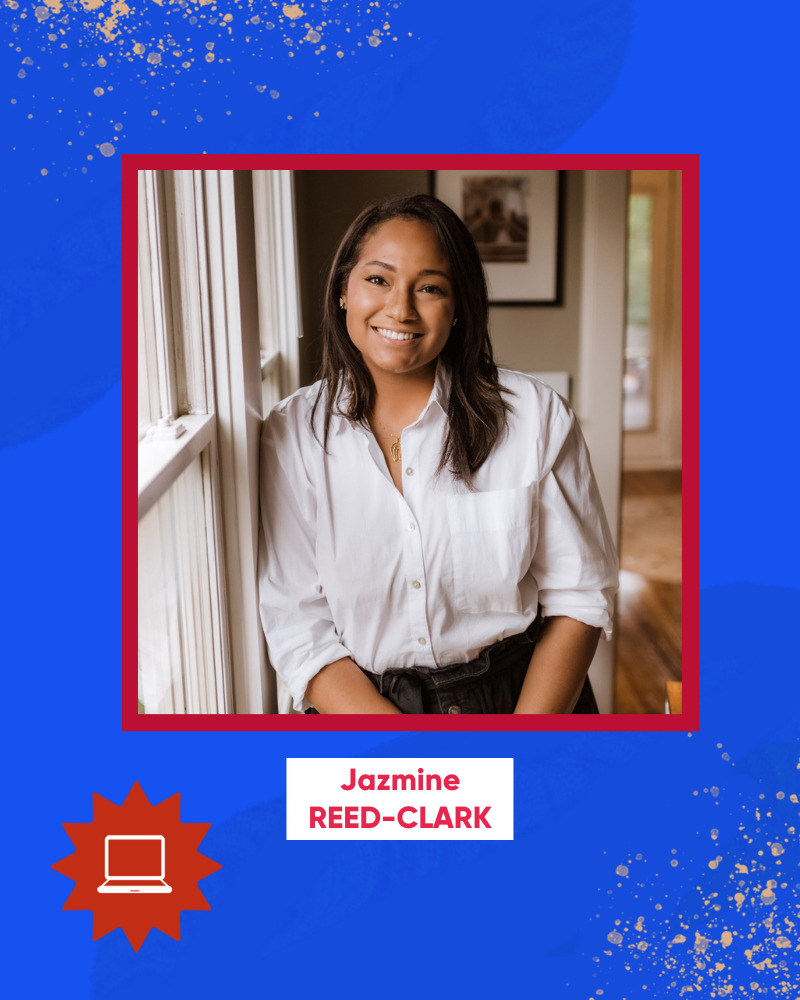 Jazmine Reed-Clark's Bio:
Jazmine Reed-Clark is a Dallas-based content creator, career wellness coach, and mental health advocate focused on helping millennial women feel secure at work, inspired at home, and confident in their skin. She offers 1:1 coaching, job hunter packages, and hosts the anti-girlboss podcast, Office Politics. Reed-Clark has been featured in The Financial Diet, Refinery29, Cupcakes & Cashmere, and The Everygirl. Find me here: Instagram.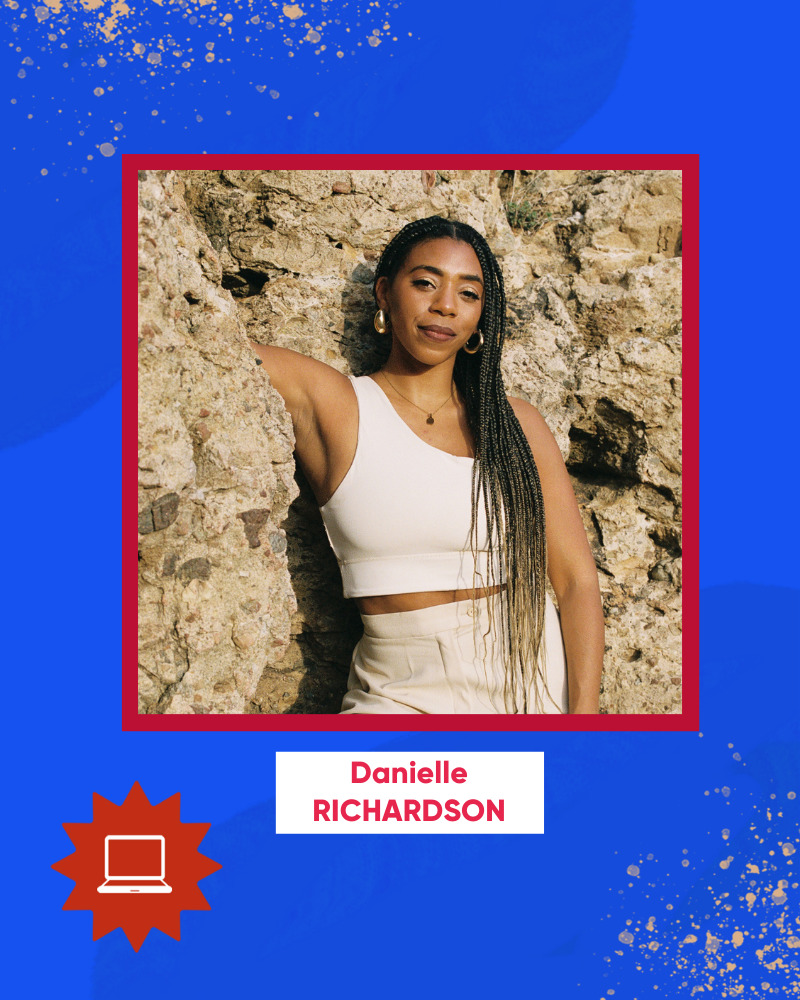 Danielle Richardson's Bio:
Dr. Danielle Richardson is a Los Angeles based optometrist + founder of Fierce Clarity. Fierce Clarity is a holistic wellness + lifestyle brand that empowers modern professionals to better manage stress and live healthier lives. Clients are invited to take preventative care of themselves + examine health through a holistic lens via feeling-focused yoga™ classes, retreats + events, and an emphasis on plant-based nutrition. Dr. Richardson's science background and yogic studies blend together to create her unique approach to total wellness of the mind + body + soul. Prior to focusing on yoga, Dr. Richardson was a Division I cheerleader and taught as an instructor for 7 years which ignited her love of sharing, teaching, and empowering others. Find me here: Instagram.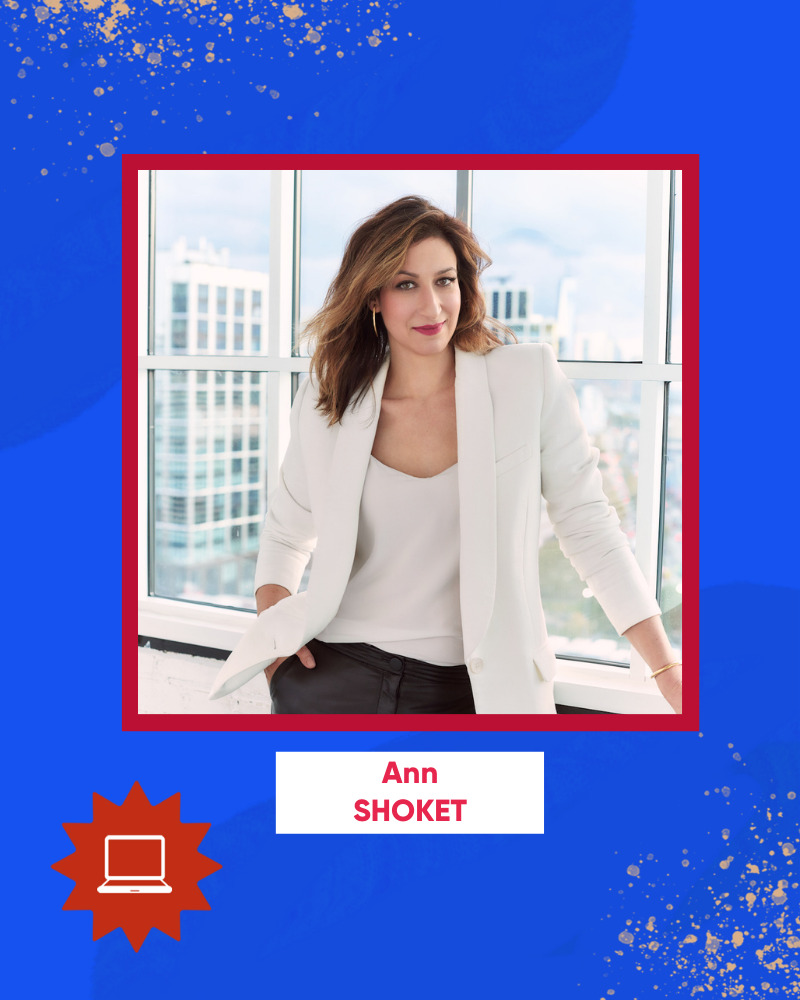 Ann Shoket's Bio:
Ann Shoket is a trailblazing senior media executive who has been a key architect in shaping the national conversation about ambition and success for women. She has brought two major young women's media brands to number one across every category. And most recently, her media and events company, New Power Media, acquired TheLi.st, a
pioneering digital community for high-impact women in media, technology and business. Find me here: Instagram.
SPONSORED BY: