You Deserve A Better Student Loan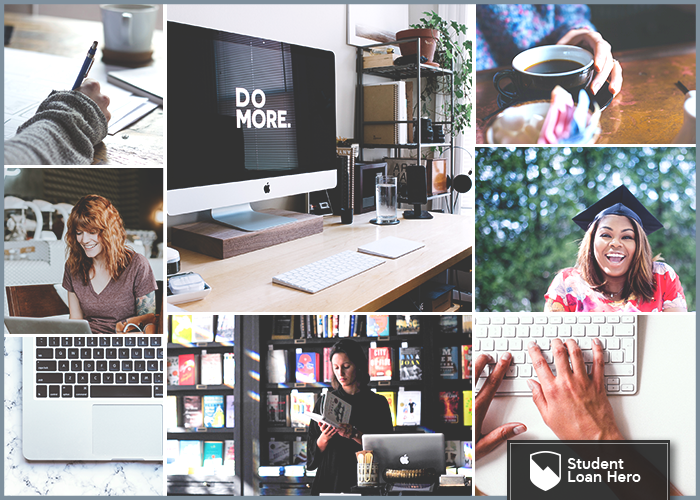 If you've ended up on this page, there is a very high chance you're dealing with student loans. Debt repayment is one of the defining factors of ~millennial financial life~, and yet just because it's something so many of us deal with, doesn't mean it still doesn't really suck on an individual level. The statistics don't matter when we're dealing with our own situations, our own money, our own futures.
And that's why TFD has always been about taking on money as an individual, because there is no such thing as a one-size-fits-all approach. And more importantly, we know that everyone is starting from a different place on the road to being financially healthy — Lauren lived at home after college to save a big emergency fund, Chelsea destroyed her credit score — but that doesn't mean that either of them should be left out of the conversation. We can all get better, and all take control in our own way.
Part of that means using the mentors, information, and even programs available to us to help master our money. TFD has always partnered with experts who create new and better ways to manage what we have, and Student Loan Hero has been one of our most exciting partners. Lauren has long used SLH herself, and the team has spent solid chunks of morning work testing out their different tools and calculators.
Student Loan Hero is an app that helps you manage, understand, and make the most of your student loan repayment — think Mint for loans! — and can guide you through everything from refinancing to day-to-day repayment. You can find the best refinancing options for your loan, manage your day-to-day repayment, or even just learn more about the ins and outs of repayment on their blog.
It's customizable, it's easy-to-use, and it's free. And their unique approach to helping everyone figure out their student loans in the best way for them inspired us to create this little haven on TFD where we can play with the tools, and explore the super-useful features they offer, like ranking the different refinancing options you might be eligible for. (Refinancing basically means updating your student loans with different — and often better — terms. This can mean lower interest rates in the long-term, but also smaller monthly payments if you're feeling the pinch month-to-month.)
No matter what your student loan goals are, though, you will have your very own dashboard — this is your own personalized space to streamline and organize your student loan details: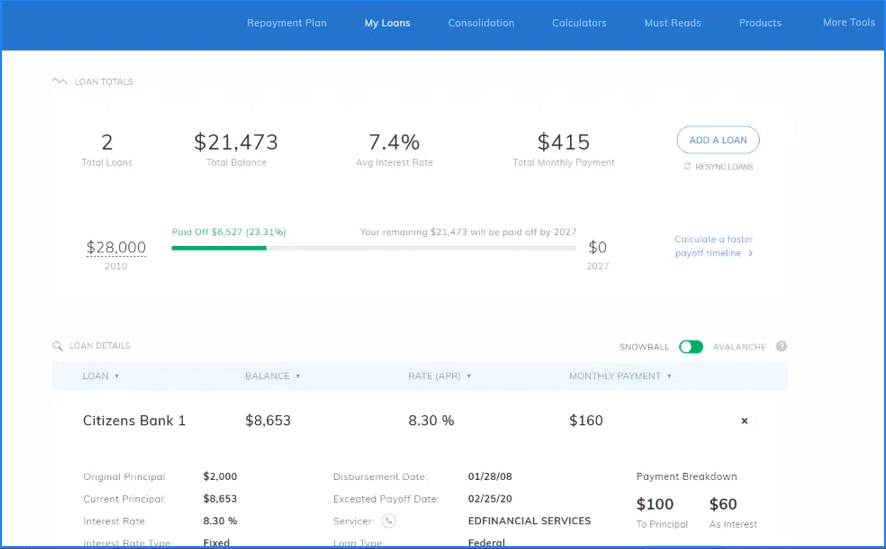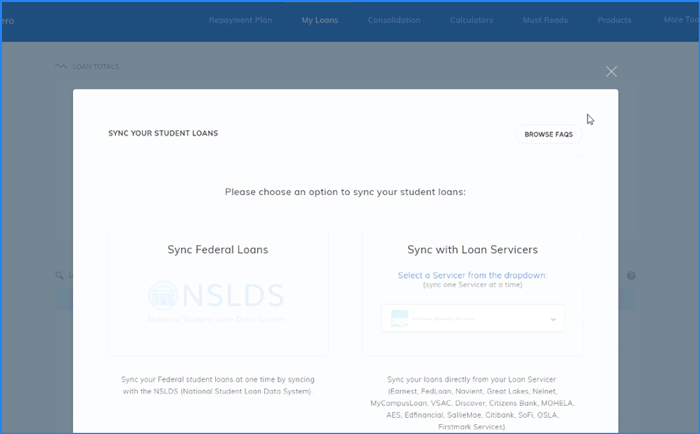 There are also easy-to-use calculators to figure out what your repayment situation looks like long-term, and how to improve it. You simply enter in your basic information (what you're paying, the interest you're paying on it, etc), and SLH will tell you how to make the most out of your repayment strategy.
Student loans aren't something we set up once and put on autopilot for the rest of our financial lives — everything from getting a raise to changing our long-term goals means we should be rethinking our repayment strategies, seeing where we could improve (to pay less, and pay it off faster).
These simple calculators will help you do just that even if, like me, you are very, very bad at math: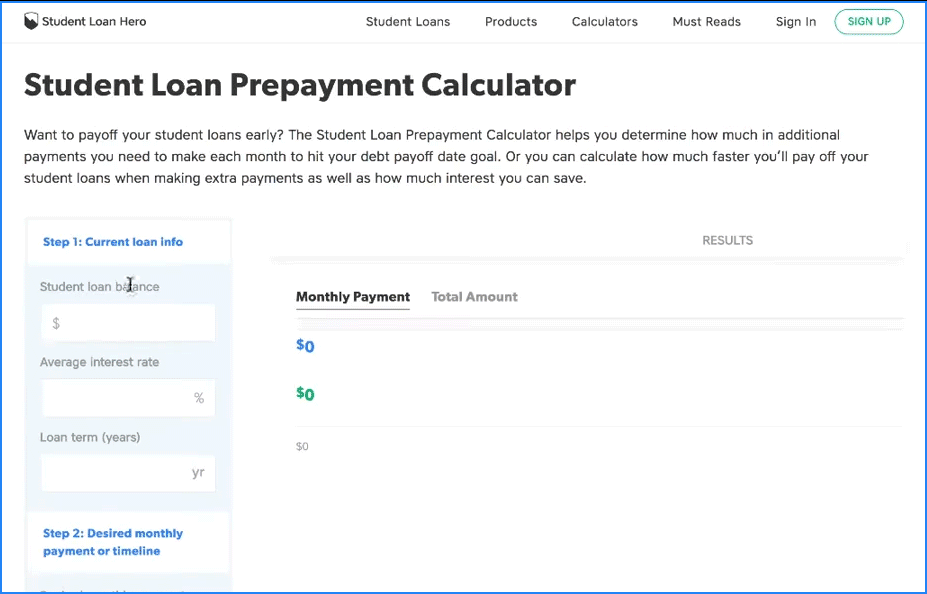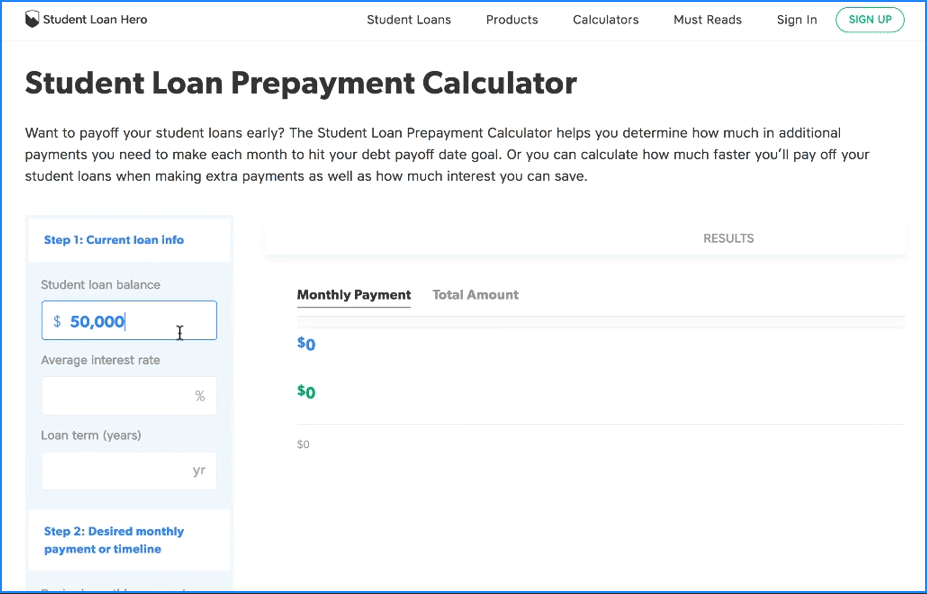 We want every TFD reader to become the arbiter of their own loan destiny, and the best way to do that is to face them, head-on, and make them something you aren't afraid of (or avoiding) anymore. We believe that SLH will be one of your best tools on the journey. (And, in the interest of TFD-style full disclosure, we don't get a penny more if you sign up or you don't, so you know we really mean it!)
Master your student loans, so you can master your money life. Click here to start getting really, really good at paying off your student loans.
Image via Pexels