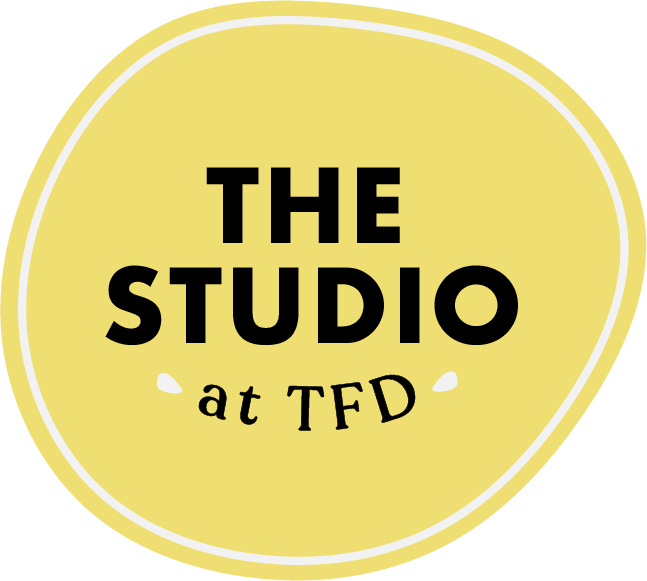 About
The Financial Diet is excited to announce the inception of its new digital events platform, The Studio at TFD! This year has been a year of evolution and transformation for our events strategy, and we are actively adapting to changing needs and creating fresh, unmissable digital experiences for our community that aid in overall growth, development and mindfulness.
To kick-off this new endeavor, we are launching a series of virtual workshops, which will take place twice a month and will feature honest, thoughtful and interactive discussions on a variety of topics, including: budgeting, wellness, mental health, investing, starting a small business, landing a new job, etc.
For $10, attendees will gain access to an action-driven talk between the facilitators/panelists, an interactive worksheet for each attendee to work along at home, a live Q&A session between the panelists and the audience, and an after-event chat room for attendees to join and continue the conversation.

Upcoming Digital Summit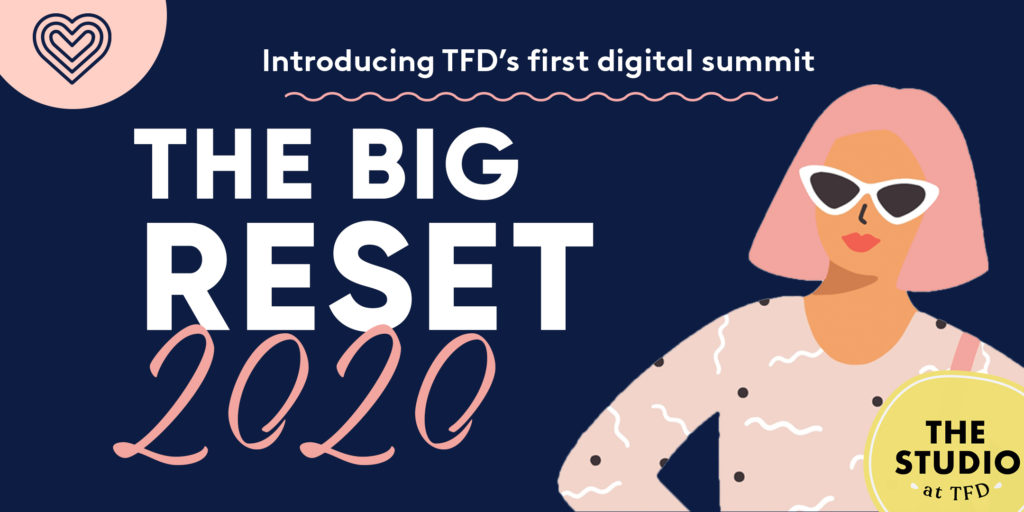 On October 16th, 2020, The Financial Diet is hosting its first-ever digital summit, a day of workshops, q&as, live mentoring, and fun activities to help reclaim your future and hit the reset button on what has been a uniquely difficult year. From investing in a COVID economy, to emergency-proofing your money, to mental health strategies that make any crisis more manageable, this all-day summit will give you the tools you need to reset your direction and move towards a more sustainable and healthy 2021. You may not be able to control the world you live in, but you can control how you move through it. And the TFD fall summit is exactly what you need to move through the world in a much better way.
What Your Ticket Gets You:
Access to 15+ engaging sessions led by experts in the financial, lifestyle, creative and mindfulness industries
A hands-on downloadable workbook that outlines the tools and resources needed to mindfully and strategically save and invest money
Limited access to Live Q&A sessions with panelists
Access to the sessions and community network following the event
Virtual gift bag to use before and after event

Upcoming Workshops
Thursday, October 22, 2020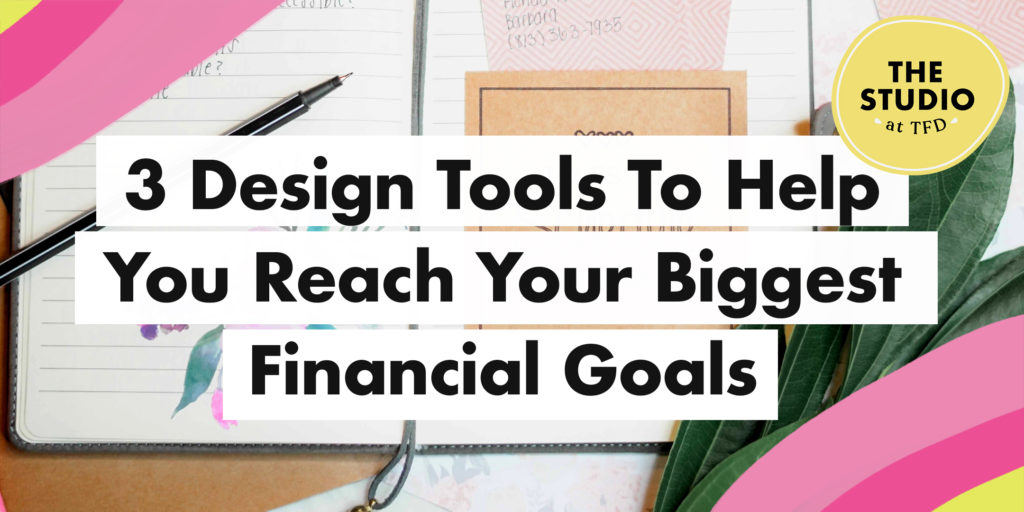 Join The Financial Diet co-founder & graphic designer Lauren Ver Hage on Thursday, October 22 for an immersive, interactive workshop that will teach you (and provide you take-home templates for) three of the most valuable visual tools and the specific financial goals they can help you conquer. From color mapping, to bullet journaling, to worksheeting, this workshop will give you the basics to reach your money goals while satisfying your creative itch.
Using visual aids to stay motivated and working towards your most difficult financial goals is one of personal finance's best-kept secrets. And the best part is, you don't need to be a professional designer to use these visual tools!
Key Takeaways:
Downloadable, fillable templates for the design tools detailed in the workshop
Hands-on instruction in using these visual methods and the specific financial goals they can help you reach
A breakdown of the key design concepts needed to start thinking visually (and acting on your visualization)
A live Q&A to answer all of your design and visual questions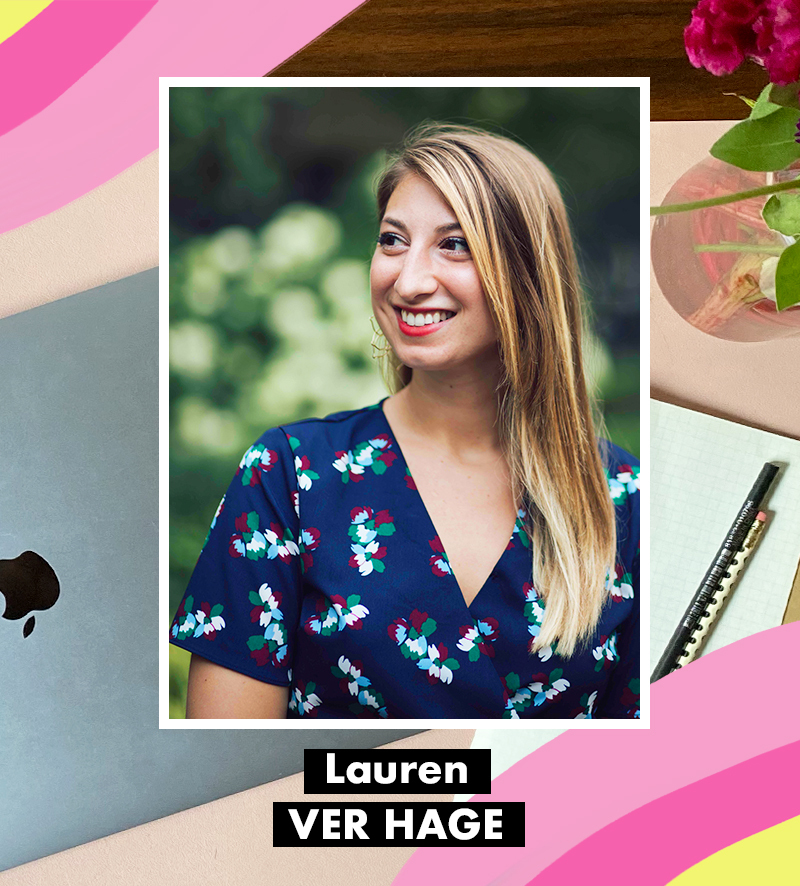 Tuesday, October 27, 2020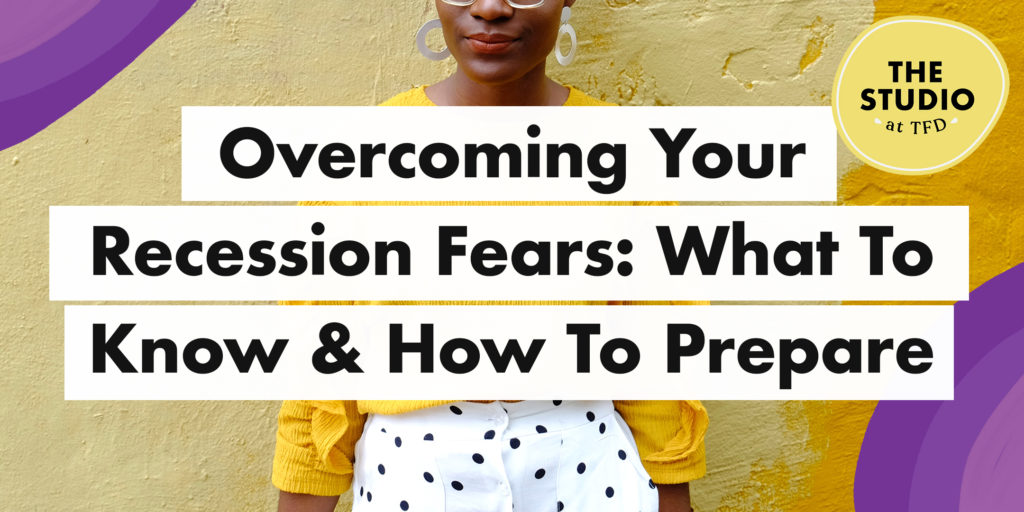 You've probably heard a lot of talk about a "coming recession," and with how crazy 2020 has been, it's not irrational to worry about how the economy will impact your finances. The good news, though, is that there is a lot you can do right now to understand, prepare for, and overcome your fear of a recession.
Join us on Tuesday, October 27 for an interactive workshop that will bring together economist Anna Gifty and personal finance expert Erin Lowry to give you everything you need to know, from the big picture to the individual action items. Stop worrying about a recession, and start recession-proofing your finances (and your mental well-being)!
Key Takeaways:
An expert breakdown on what you actually need to know about recessions (vs what you can comfortably tune out)
A media consumption "toolbox" for understanding and unpacking economic news
A walkthrough on the key steps to recession-proofing your finances at any income
Interactive worksheets to help regain your financial confidence and buffer your finances against future upheavals
A live Q&A from our experts on all things recession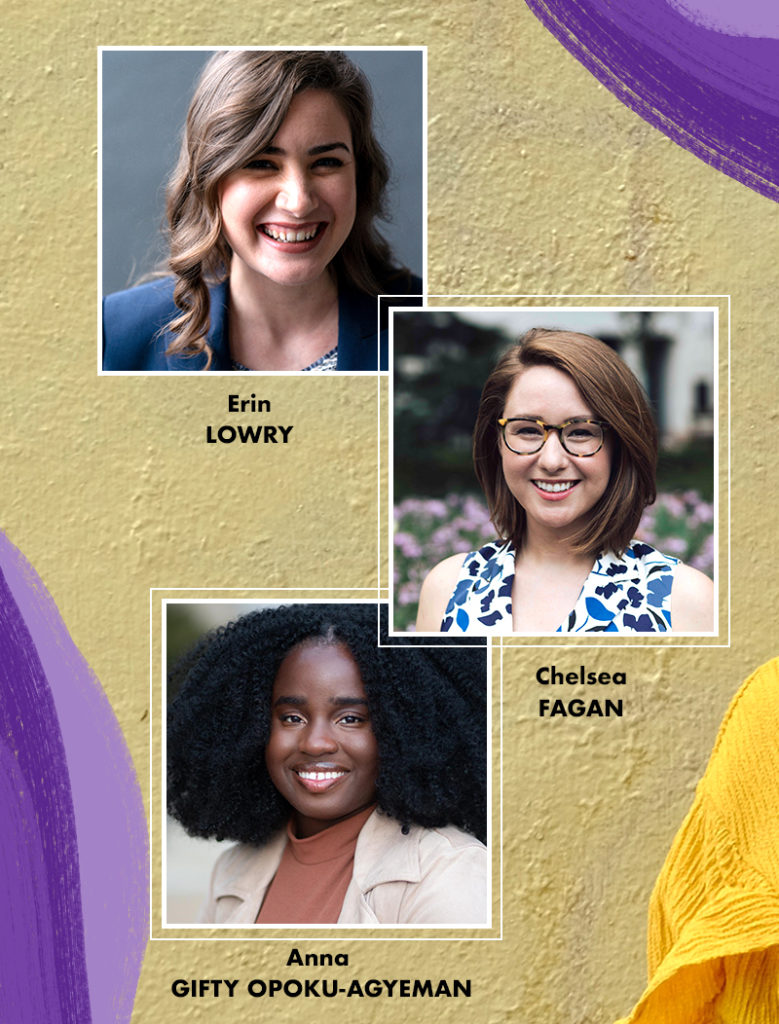 Tuesday, November 10, 2020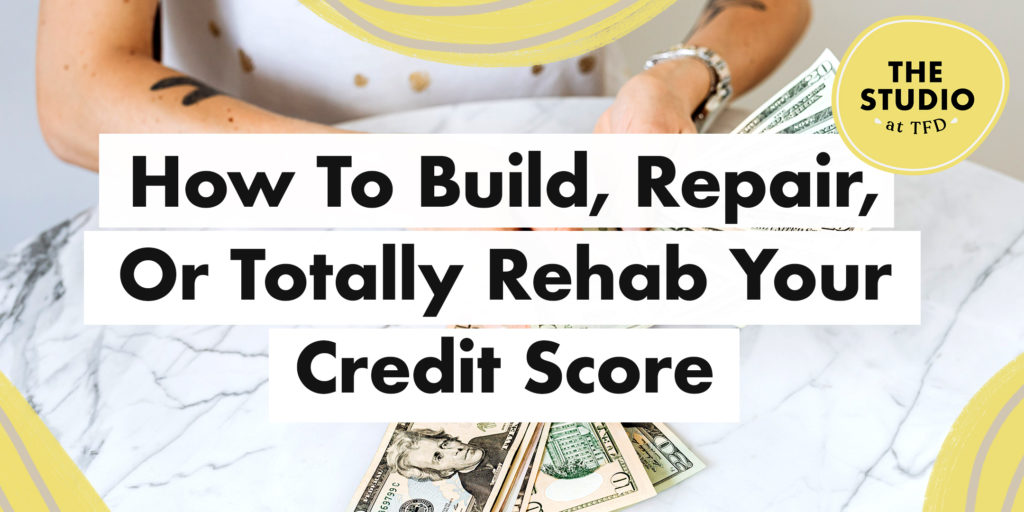 If the words "credit score" have always left you feeling nervous, embarrassed, or totally confused, join financial expert Yanely Espinal on November 10 as she breaks down everything you need to know about credit and how to make yours the best it can be in easy, manageable steps.
Whether you are dealing with a less-than-good score, want to brush up your current score to excellent status, or are starting from zero in building credit, this interactive workshop is for you!
Key Takeaways:
An easy-to-follow explanation of the credit score system and what you need to know about it
A breakdown of how our host rebuilt her credit
A walkthrough of common credit issues and how to solve them
An interactive worksheet to get started on your credit-building plan
A live Q&A answering all of your credit-related questions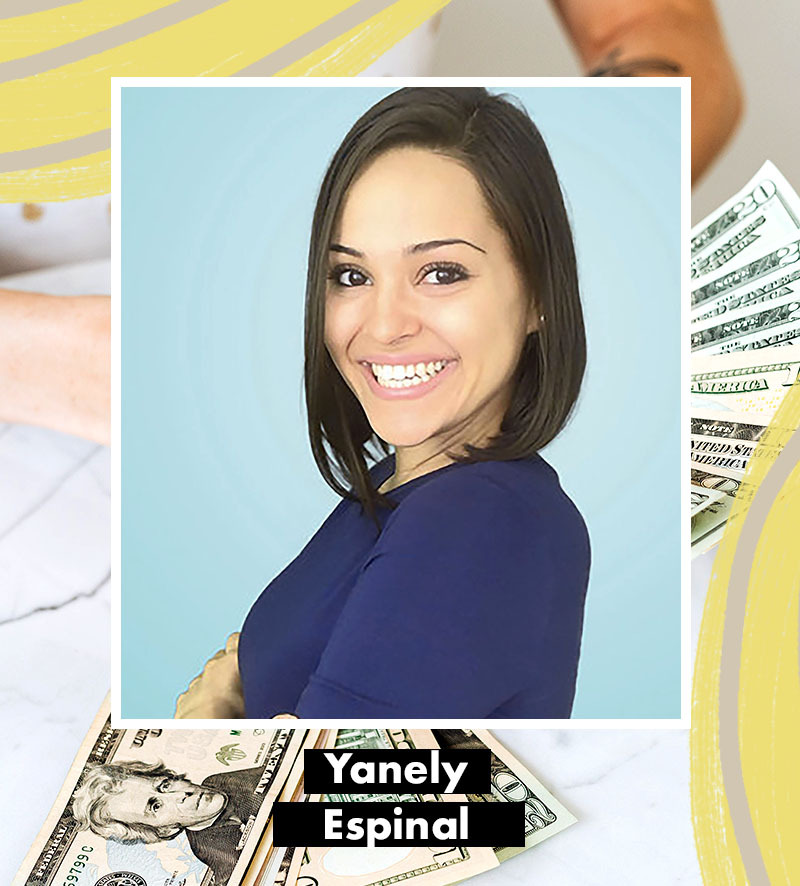 Thursday, November 17, 2020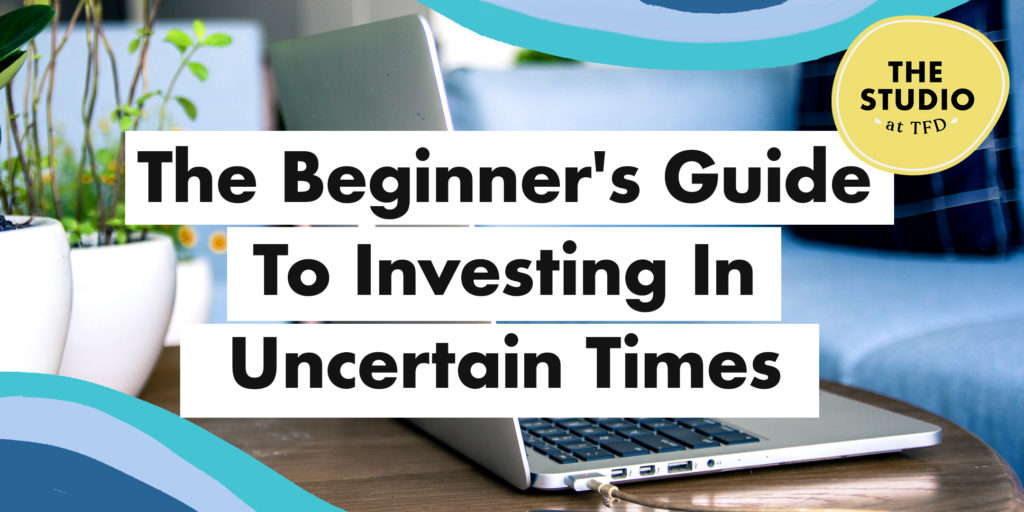 For anyone who has been wanting to learn how to invest but hesitating to dive in (especially in such a chaotic year), this is the interactive workshop for you.
Join investing expert Amanda Holden as she breaks down everything you need to understand about the market, various types of investments, and how to get started on a solid plan (at any income level). In unpredictable times, it's helpful to think long-term about your money, and this workshop will teach you how to do just that.
Key Takeaways:
Actionable steps to get started investing at any level of income
The most important investing concepts and terminology
An interactive worksheet to start creating your own investing plan
Crucial information to understand your employer retirement plans
A breakdown of accounts to use if you're self-employed
Rules for protecting yourself and avoiding industry scams
A live Q&A to answer your most pressing investing questions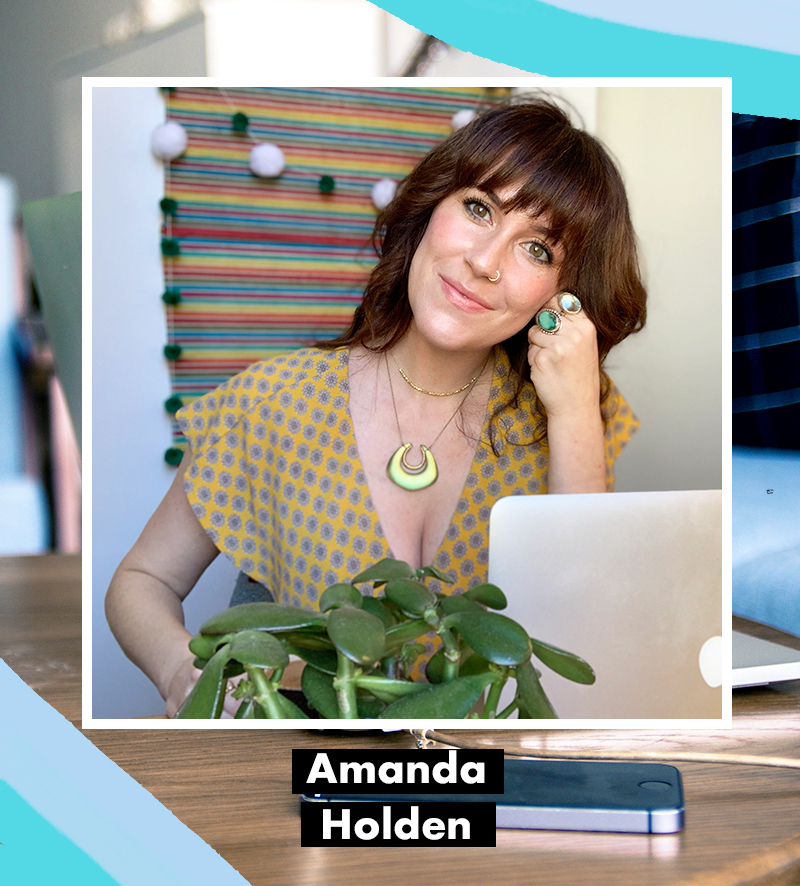 Past Workshops

Join The Financial Diet co-founder & graphic designer Lauren Ver Hage on Monday, September 21 for a lunchtime interactive workshop about developing and elevating your brand's identity through your professional website. Whether you are a freelancer, self-employed, or looking for a new job, this workshop is an accessible way to learn how to create a dynamic and beautiful website that will get you noticed.
This free event will include an action-driven talk on building an online presence, a step-by-step tutorial on designing a website using Squarespace, a copy of the presentation deck, and a live Q&A session between Lauren and the audience.
Key Takeaways:
Practical and actionable tips for developing your brand identity and voice.
Step-by-step tutorial on building your website on Squarespace.
Presentation deck that outlines key talking points from the workshop.
Offer code from Squarespace.com to help get you started.
Learn the importance of having a website that reflects your brand identity, and how it can help you stand out from the competition, especially during this ever-changing time we are living in.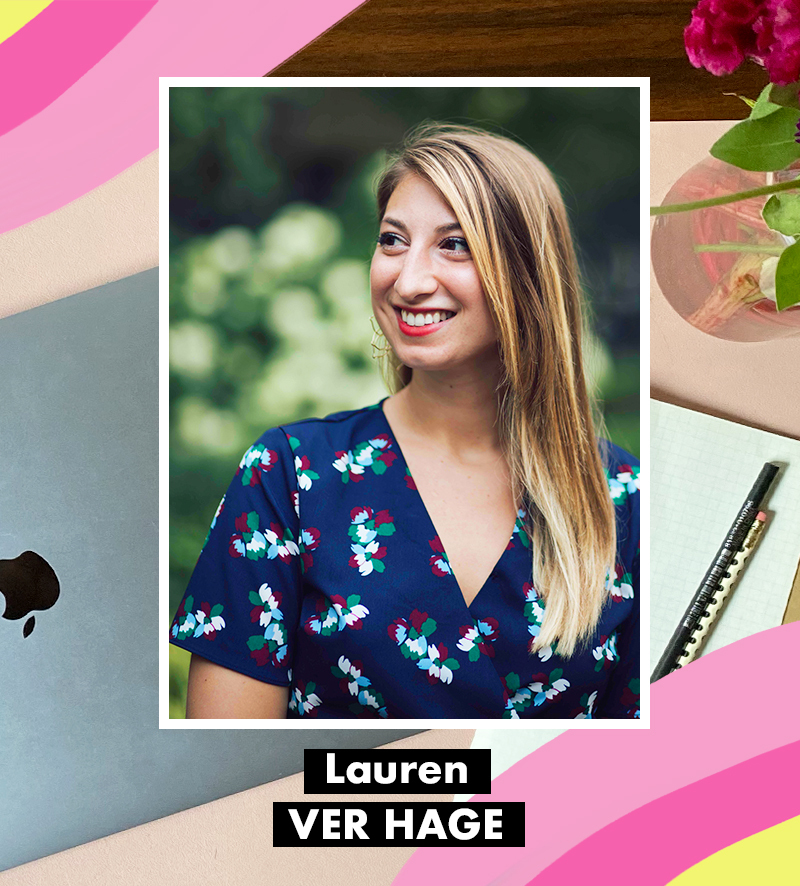 Working for yourself is immensely satisfying, but it comes with its share of obstacles, too. Join Brittany Hennessy, author of INFLUENCER: Building Your Personal Brand in the Age of Social Media and Paco de Leon, founder of The Hell Yeah group, on Tuesday, September 15th for a lively, action-driven conversation about building your brand and your business as a freelancer.
From finding clients to building a social media presence to budgeting with unpredictable income, freelancers face a number of unique challenges. This workshop will help you navigate those challenges to build a successful freelancing business, whether it's your side hustle or a full-time gig. You'll get expert advice on dealing with taxes, building a loyal list of clients, and branding yourself in an authentic way.
The panel will be moderated by freelance writer and journalist (and former managing editor of The Financial Diet) Kristin Wong. This $10 event will include an action-driven talk between Brittany, Paco, and Kristin, along with interactive worksheets, a live Q&A session with all three panelists.
Key Takeaways:
Practical and actionable tips on how to find new clients and build your brand as a freelancer
Help with taxes and variable income
Tips to marketing yourself online
When (and how) to set up an LLC
Exercises and worksheets to help map out your business — and your finances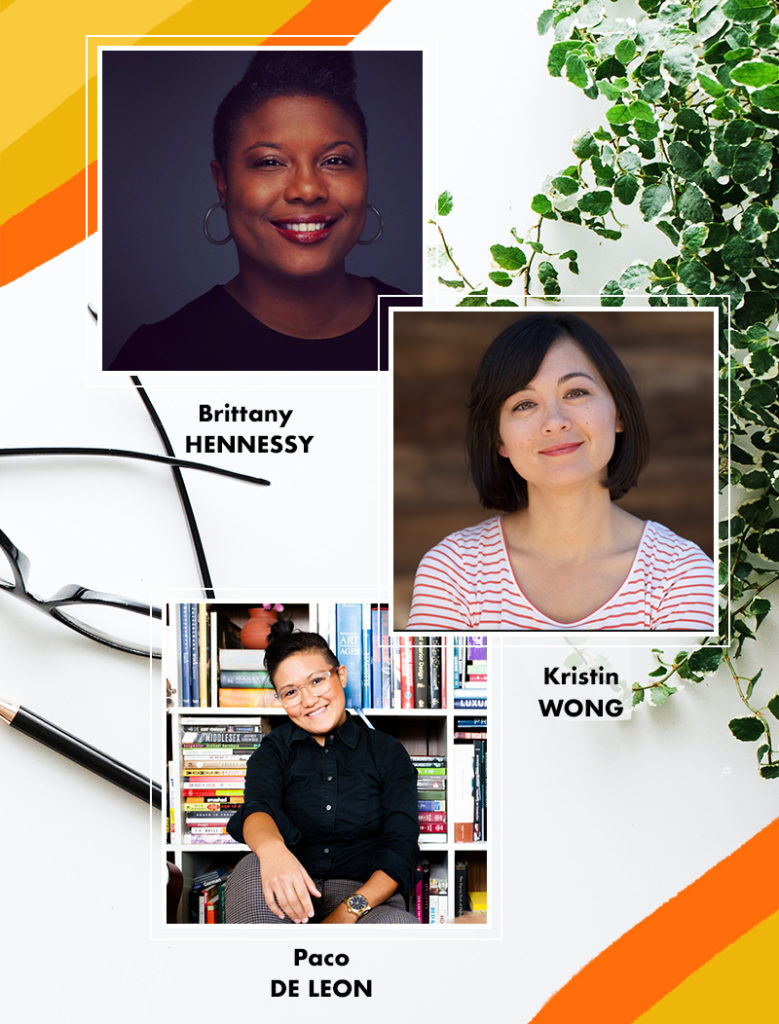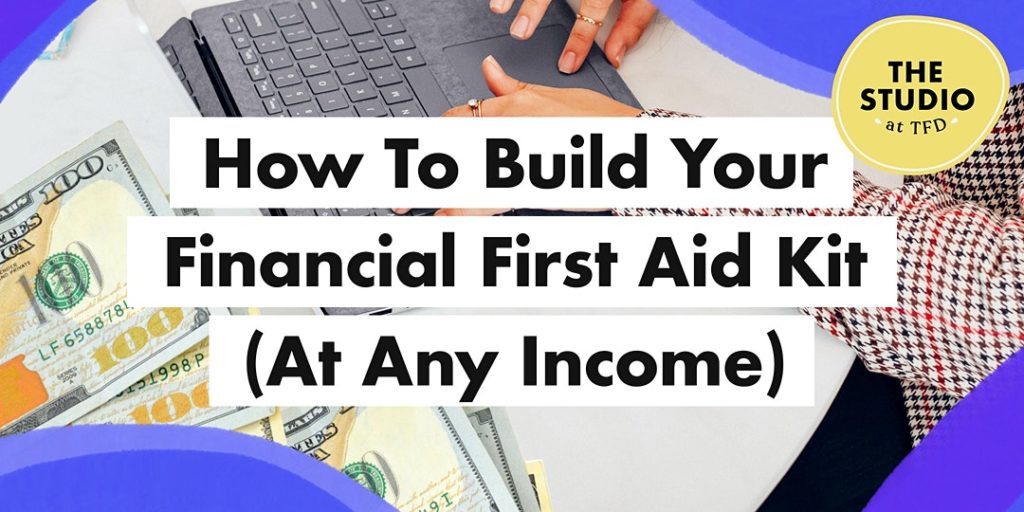 Join The Financial Diet founder Chelsea Fagan and personal financial expert Yanely Espinal on Tuesday, August 25 for an honest and interactive conversation about overcoming obstacles, setbacks, or late starts to create your very own financial "first aid kit." Whether you come from a financially-challenged background, have experienced income instability recently, or generally have been wanting to build out the foundation of your finances, this workshop is an accessible way to gain the tools and strategies necessary to grow.
Key Takeaways:
Practical and actionable tips for overcoming financial obstacles, shame, and setbacks.
Foundational strategies and tools for creating your own financial first aid kit.
Exercises and worksheets that will help hone your decision-making and financial confidence.
Learn to be your own financial support system through honest and sustainable planning, especially during this ever-changing time we are living in.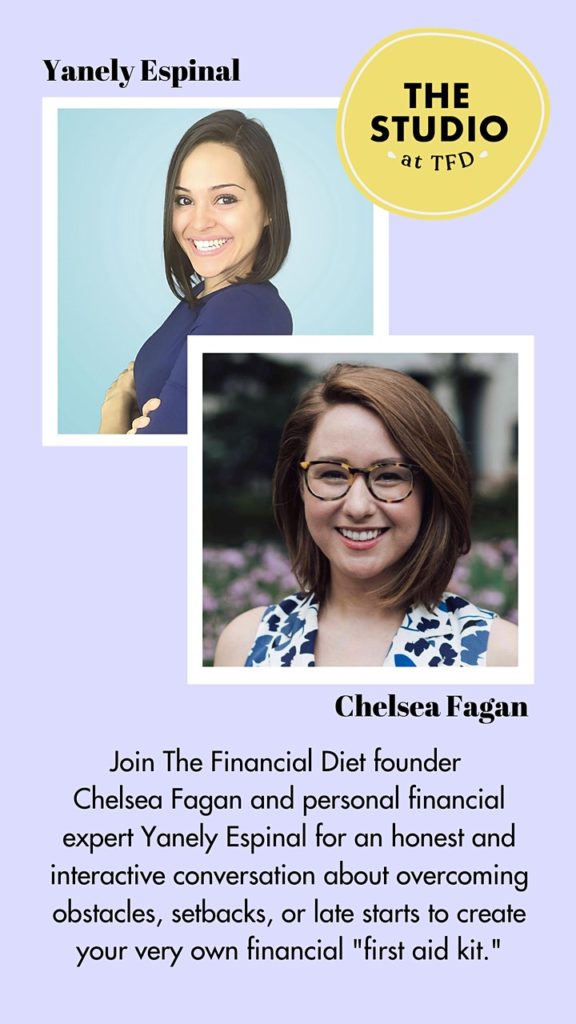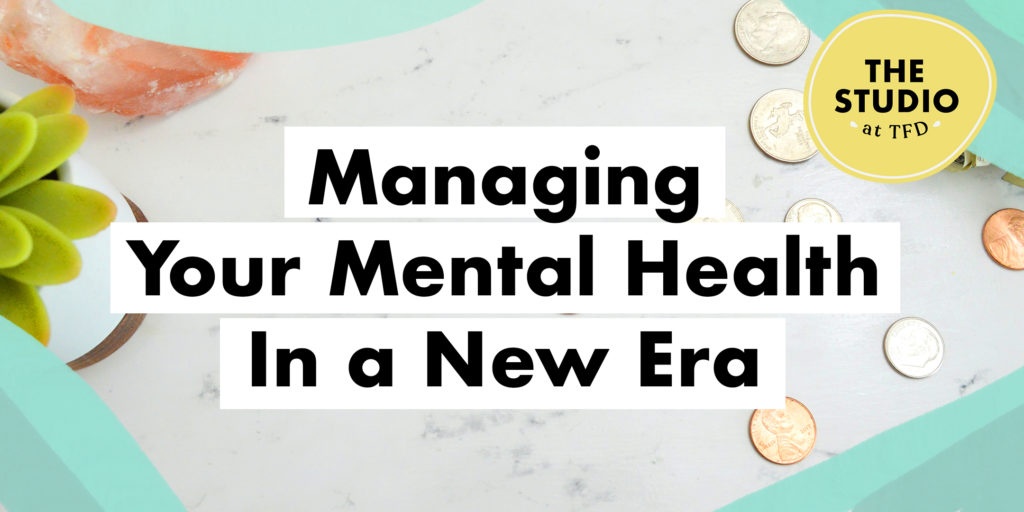 Join The Financial Diet founder Chelsea Fagan and therapist Kati Morton on Thursday, July 30, 2020 between 6:30pm – 8pm (EST), for an honest conversation about managing anxiety, finances, and our futures during this totally-new era we're living in. Through continued planning and self-evaluation we can find within ourselves a more steady foundation of confidence and control.
Key Takeaways:
Practical and actionable tips to manage anxiety

Noticing anxious thoughts and changing them into positive ones

Identifying money anxieties and finding ways to work around them
Start treating your mental and financial health with the care they deserve, especially in this new era that truly requires it.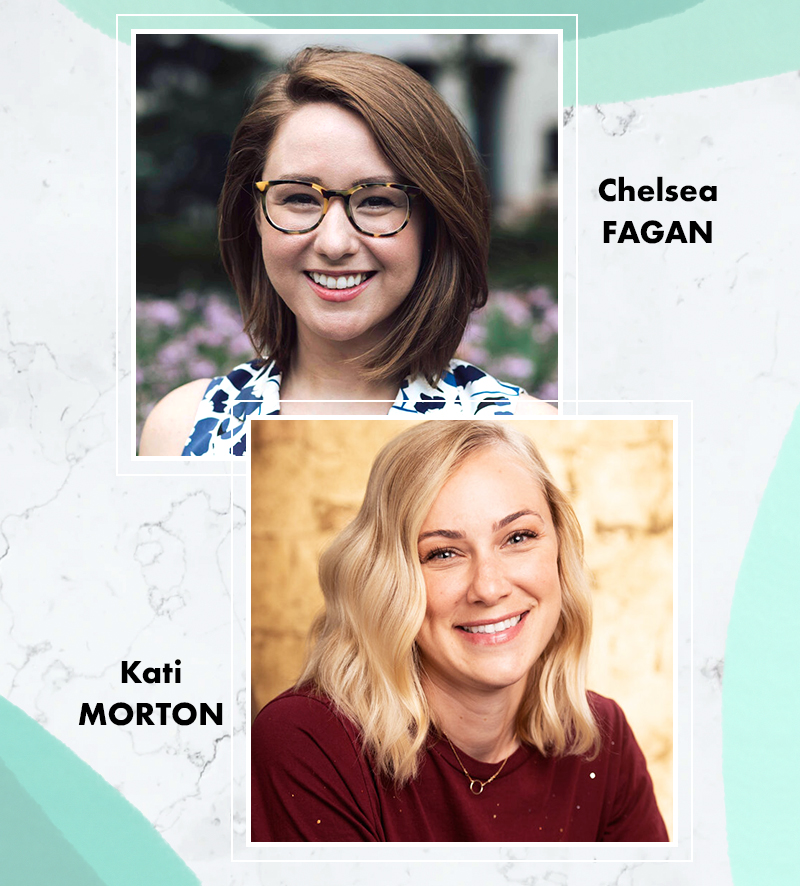 KATI MORTON
Kati Morton holds a masters in clinical psychology and is a licensed marriage and family therapist. She has a passion for education and empowerment, and shares helpful insights through her YouTube channel www.youtube.com/katimorton. Kati's first book, Are u ok?: A Guide to Caring for Your Mental Health was released in December 2018. She hopes that by speaking candidly about mental health, and encouraging her viewers to reach out to get the support they need, we can remove the stigma associated with getting help.
You can find Kati's episode of The Financial Confessions here, and her other interviews on the TFD YouTube channel here and here.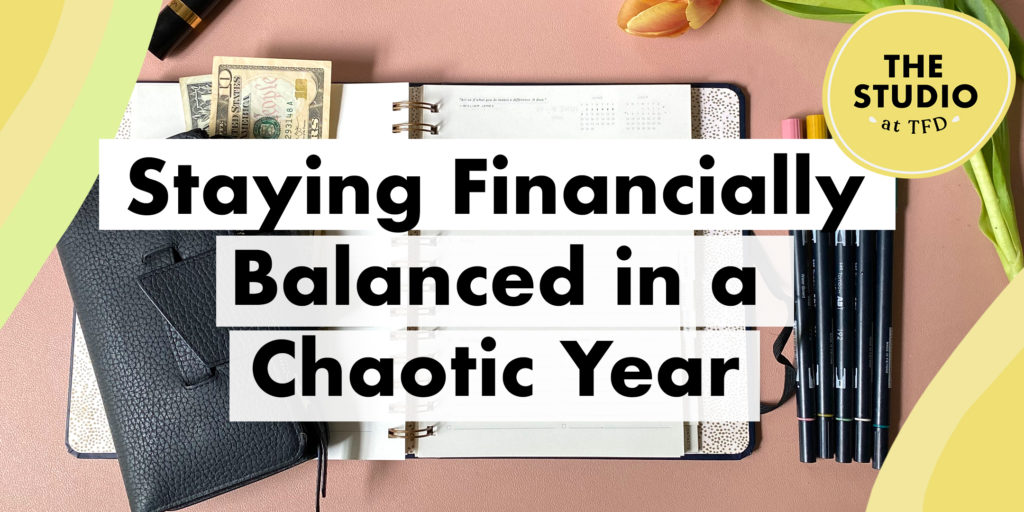 Staying Financially Balanced in a Chaotic Year
featuring Chelsea Fagan and Ismat Mangla
On Thursday, July 9, 2020, The Financial Diet founder Chelsea Fagan and business journalist Ismat Mangla hosted the inaugural workshop, which provided attendees with action-oriented solutions in navigating their finances during this totally chaotic year we are living in. Although things may feel scarier and more uncertain than ever, with the tools and strategies provided during this discussion, we are now better prepared for when things get out of hand or unpredictable.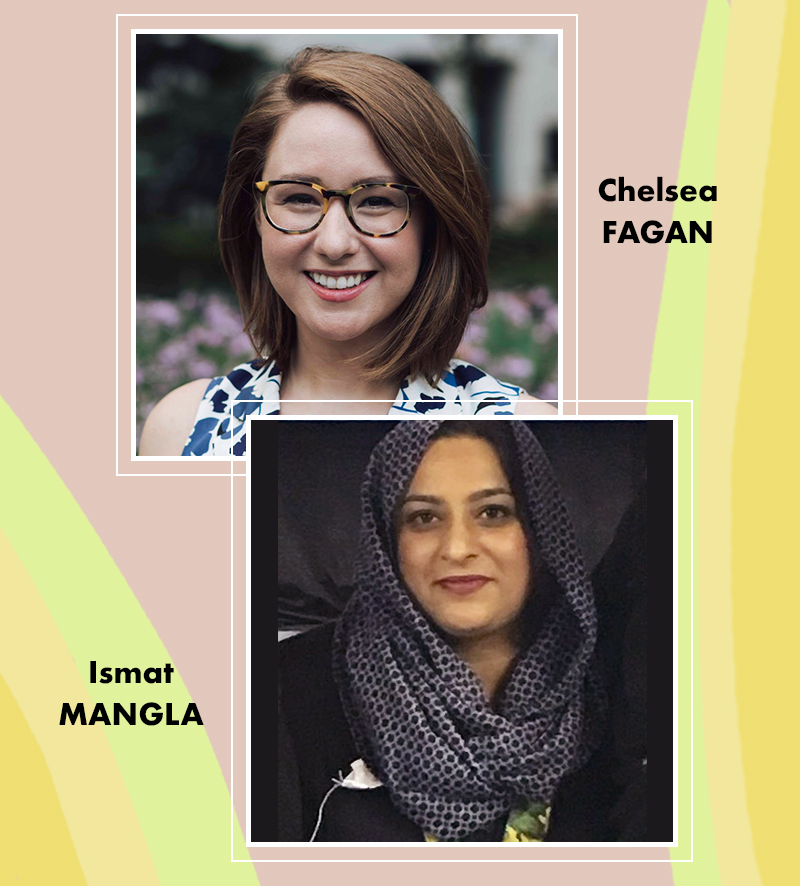 ISMAT MANGLA
Ismat Mangla is a veteran business journalist and content director at LendingTree, where she helps manage content on half a dozen personal finance websites. Her work has been published in Money, Fortune, Time, International Business Times and more. 

Testimonials 
"Thank you, this was so needed!"
"Thanks for an incredible event! I saw Chelsea speak in Toronto shortly before the pandemic hit and it was awesome to rewire my brain to finance for a bit."