The Start-Up Checklist: 5 Things To Do If You're Considering Starting A Business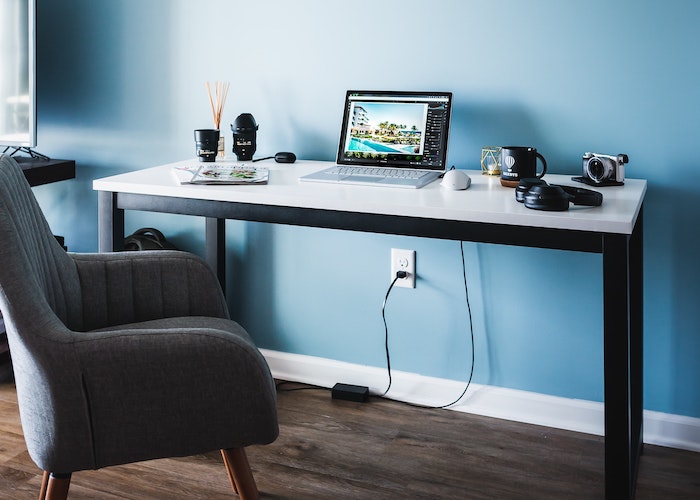 This article is created in partnership with Squarespace.
Starting a start-up is anything but simple. From the moment you get a great idea (inception) to the moment it's up and running (completion) there are a lot of steps along the way. 
But that doesn't mean every step has to be hard.
Recently, Gracie J, lead creative and CEO of The Editorial Nail, opened up about her journey to becoming a businesswoman. The founder started her business in 2014 and her work has since gone on to be featured in everything from Glamour magazine to the wildly popular hit TV series Claws. 
"The Editorial Nail was founded in 2014 as a means for me to really just go off on my own as an artist and explore the possibilities of becoming a solo business owner," says Gracie. "It's a platform that celebrates culture and social impact and standing up for the things that are good in the world."
Here are a few things we learned in her interview that helped her along the way:
1. Research the industry: it's important to know the climate of the industry you're planning to get into. Thanks to technology, we practically live in a free-information era. Look into the ongoing and potential revenue of that market, watch YouTube videos for inspiration and information, and determine some of the lesser-known costs you may incur.
However, research with regard to business should always be, well, "for research purposes only." While you may feel that the market you hope to enter is saturated, one thing that the industry doesn't have is you.
2. Create a list of affordable action items: the thought of money can overwhelm a person from starting a business before they even try. That's why it's ideal to create a list of free or affordable things you can do right away, to contribute to your dream. Everything from grabbing up social media handles with your business name or creating a $20 website in less than an hour with Squarespace, it's possible to get started on your business without a big budget.
3. Work on a business plan: creating a basic business plan will give you a better sense of what you're doing and where you're trying to go with your start-up. While it may take some fine-tuning and plenty of future revisions, devising a few strategies, tentative goals, and tangible "to-do's" go a long way in the early stages of a start-up.
4. Sign up for multi-tasking software: whether it's downloading an app to schedule your social media posts or designing a site that practically runs itself, you want to use technology that works for you. As Gracie points out, "I use Squarespace for e-commerce. I use it for marketing. I use it for showcasing my work and my content writing and even booking my appointments for when I was taking in salon clients. I need things that are going to be easy and that I don't have to think too much or too hard about because I'm a busy chick and I just need to go about my day."
The hard stuff is already going to be hard, so why make the easy stuff difficult too? Squarespace, for example, has ready-to-use and easy-to-use website templates and design options. Squarespace also features tools that allow your site to adapt to the changes of your business, including e-commerce options. 
5. Believe in yourself: one thing all entrepreneurs can agree on is that there is no perfect time to start your business. And chances are, you won't ever feel ready, financially or otherwise. Instead, that confidence grows with time. 
"I don't think I ever felt financially ready," Gracie admits. "I still, on a day-to-day, never really feel financially ready. I feel like when you start a business, the same way a parent compares [having] children with 'never being ready,' starting a business is like your baby since it's something that you're passionate about. So you're never truly ready to start. The only thing you're ever really ready for is taking that leap of faith."
If you're ready to get started building your own personal website, head to Squarespace for a free trial. With our offer code "FINANCIALDIET," you can save 10% off your first purchase of any website or domain.
Image via Unsplash