10 Money-Saving Tips I've Learned From Moving 9 Times In 14 Years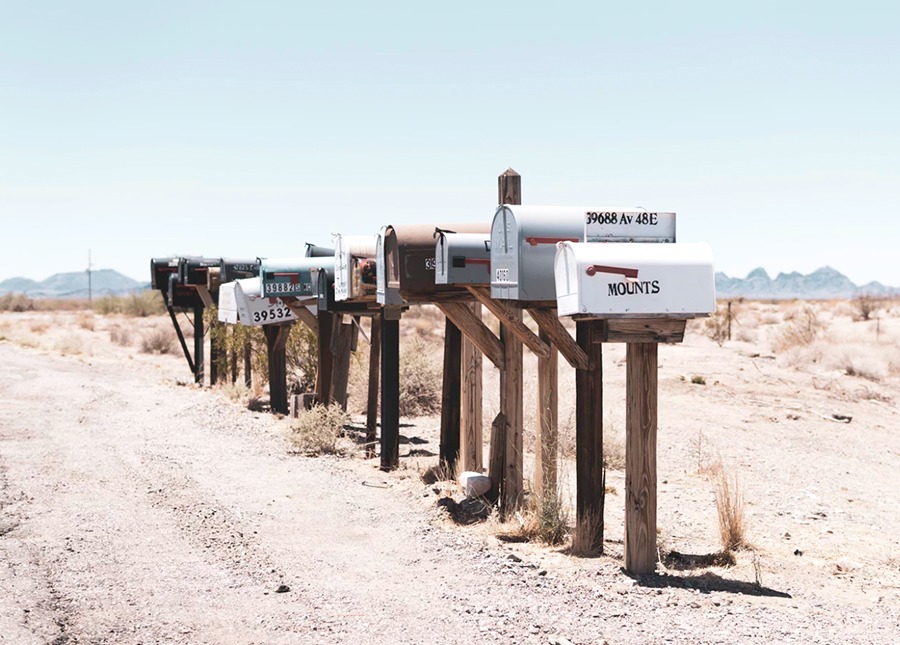 My husband and I have had plenty of practice moving! We have been married for 14 years, and in that time, we have moved nine different times. This includes six different cities and four moves across the state border. We have made plenty of mistakes along the way, and over time have learned the best ways to keep the move simple and most importantly, frugal. I wanted to share a few of the tips and tricks we have learned along the way to help you on your upcoming moves.
1. Budget
The moment you know you will be moving, make a plan. Set a budget of how much money you will be able to spend on this move. Once the budget is made, stick to it. Whatever number you decided on, find a way to make it work. It might not be easy (it probably won't be easy), but you need to do what you can to stay within budget.
2. Make a Sinking Fund
After you have your moving budget, you will want to set up a sinking fund. This sinking fund will help you slowly save up cash so that when the time comes you will be prepared financially for the move. If you know of the move months in advance, this should give you plenty of time to contribute to your sinking fund. If the move is quicker and you will only have a few weeks, still, make your sinking fund and try to save as much as you can each day. You want this sinking fund to be able to cover the cost of your move.
3. Skip the Moving Company
You can do this! It won't be easy, and it won't be fun, but you can move without a moving company! I promise. Begin packing and organizing the minute you find out you will be needing to move. Enlist a few friends to spend a Saturday helping you pack boxes and another Saturday loading and unloading the moving trucks. Make sure to buy these amazing friends some pizza or donuts to let them know you appreciate their time and service. You will save so much money simply by doing the work yourself.
4. Shop Around
If going the DIY route for moving isn't the best option and you will need to hire a moving company, always shop around before hiring anyone. Get quotes from a variety of moving companies and check referrals to find the best company for you. Consider doing half of the work yourself and hiring the moving company for the other half. Don't be afraid to barter a little and ask them to beat competitors prices or give you a discount. The worse thing they could say is no.
5. Do Not Buy Boxes
From the very first minute you find out you're moving, be on the lookout for boxes. If you know where to look they can be very easy to find. Ask all of your friends and family to start giving you all of their Amazon boxes or any other box they might get in the mail. Be on the lookout for boxes at the grocery store. You can usually find a cart or two full of empty boxes from employees stocking shelves. Most stores are more than happy to let you take boxes. We found the best boxes at Lowes. Some employees will happily give you large boxes, but others weren't so sure, so maybe ask a few different people!
6.  Organize All of Your Belongings!
There is no such thing as to much organizing when it comes to moving.  Be sure to label all boxes. Include the box contents, the room it needs to go in, and whether it contains fragile items. Try to pack items together that will need to go to the same room. This will save you a ton of time when you start unpacking.
7.  Find Packing Filler at Home
Pack your fragile items with a few of your soft household supplies. This will save you from needing to buy packing paper. I will usually wrap my dishes with my dishcloths and pack some of my fragile decor with my towels. There are so many options, so get creative — you could use sheets, clothes, blankets, etc.
8. Sell or Donate
Moving is the best time to donate or sell items that aren't useful to you anymore. The less stuff you have to pack means the less boxes, tape, moving power, etc. you will need. It will save you money! And, if you are selling items, you can even earn money at the same time (double win!).
9. Shop Utilities
With moving comes canceling/setting up utilities. Before setting up internet, cable, phone, or dish, be sure to shop around. Many of these companies will give a good discount to new customers. This could also be a great time to change habits and ditch the cable altogether.
10. Be Flexible
Moving is stressful, expensive, and hard! Give yourself grace and try to be flexible with all of the ups and downs that will come your way. Remember that the hard moments will be temporary, and one of the only ways to get through it is just to grin and bear it. Be true to yourself and your budget, but also be willing to go with the flow once the time comes.
*****
What are some ways you have saved money on a move?  Please share in the comments below so we can help each other spend less and live more frugally!
Melanie blogs over at Sweet Frugal Life. She is a stay-at-home mom to three darling kids and wife to a wonderful husband. She finds the most contentment when she is living a frugal life. Her hopes are to teach people that being frugal does not make life any less sweet. Being frugal only enhances the sweetness of life! 
Image via Unsplash