10 Things I've Learned About Work & Life After Being A Teacher For 10 Years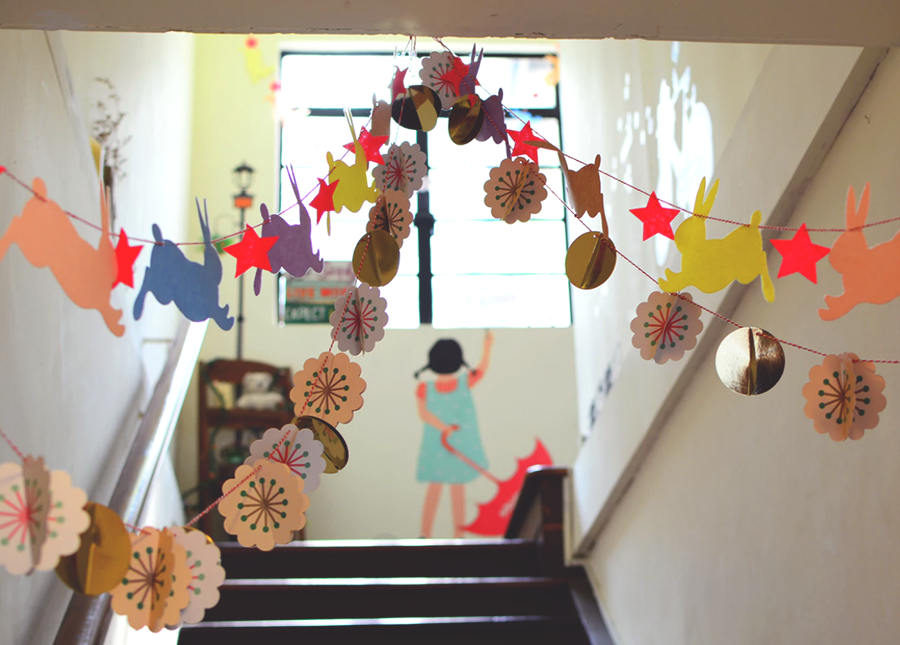 I am about to close the door on a decade in the classroom. For 10 years, I have been able to pursue my passion and do what I love. It has never been easy, but it's always been worthwhile. Here are 10 things that I've learned after ten years in my career.
1. Pursue your passions.
I know. Popular advice says save that for your side hustle or passion project or retirement or your next life. But we only have today. Passions might pay less, but in my case, they are also more fulfilling.
2. Find something that motivates you. 
Whether it is income, benefits, the possibility of a promotion, or the feeling of a job well done. You won't always know you're appreciated. Don't get me wrong — I've received countless thank you cards and thoughtful teacher gifts. I have also been on the receiving end of various awards. But the vast majority of the time that I teach, I do so without thanks or affirmation. Most days, I feed off my students' energy and enthusiasm. Some days, crickets chirp. Other times, things get downright awful. Find something that keeps you going no matter what.
3. Make yourself smile. 
The best advice I ever received goes against everything I am trying to learn about minimalism (or maybe it gets right to the very core of it): save reminders of what really matters, and then don't be afraid to let yourself look at them and smile about them.
4. Done is better than perfect. 
My first lesson plan binder was nearly three inches thick. I would plan in pencil, and then I would color code Post-It notes all over the pages as I tried to perfectly time every day, week, and unit. Now, though, I realize that my students aren't robots. Plans will change. Lessons will flounder. Someone's pet hamster will die. They might even bring it to school in a shoebox to show their friends. (I wish I was kidding.) Learning to roll with things and learning to take positive risks have been far more advantageous than pursuing perfection ever was.
5. Be the coworker you'd like to have. 
Spend any length of time on any type of social media, and you're likely to unearth a meme or a post complaining about coworkers. They talk too much or too little. They try too hard or not at all. Nosey, standoffish. Involved, disengaged. It may be easy to spot faults in our coworkers, but I imagine most of us might be surprised to see how meme-worthy our own actions are if we ever stopped to turn our gaze inward. I'm not saying you have to be best friends with your coworkers, but you should consider what it means that you probably spend more of your time with these people than with any other family member or friend. Whether you're grinding it out for just a few years before early retirement or you're in it for the long slog, the relationships you cultivate with the people you work with make all the difference.
6. We compare the worst to the best. 
There will be bad days. There will be awful days. There will be days when I remember the best job I ever had and how I walked away from it. Of course, those bad moments at work get compared to the highlight reel of everything else. Whether it's wondering what I'm missing out on by not choosing to stay home or missing my first school, I'm nostalgic for the best of those times, not the worst. That comparison just isn't accurate, and that's worth remembering.
7. Guard your time. 
Work-life balance doesn't exist — at least not in any of the cliché ways self-help books and Pinterest quotes would like us to believe. It is important to dedicate yourself to your job, to uphold your commitments, to keep your word. But it is also essential to learn to be ruthless with your time. You don't owe anyone an apology for prioritizing your family or your friends or even yourself.
8. Have a plan and let it change. 
I say this as someone who has stayed in the same field but has bounced across content areas and grade levels — and has had new bosses expectedly and unexpectedly. I also say this as someone who was fired (I was blindsided, really), not once but twice. I have endured pay cuts in the name of larger salaries later. I returned to school to study something completely different before the ink dried on my first diploma. Not because I wasn't going to use my initial degree, but because I wanted to add to it. Though I much prefer the rigidity of planners and checkboxes, life isn't directions from Google Maps. It isn't even a time-worn, slightly crumpled map tucked in the console of a car. It's a swirl of directions, routed and rerouted, on the back of a napkin while you go.
9. Income adds up.
Know where it goes. Teachers are underpaid, some a lot more so than others. Not just in the context of what education used to be, but in light of what it has become. Teachers' heads are heavy from all the hats they wear and the violence in schools is just one more burden to bear. But even if you are a middle-income earner, your salary adds up. Over a decade's time, I have grossed over $400,000. I know where a lot of it went, but I'm not sure I can say that I feel like I'm a half-millionaire. There's definitely a lot to be said about knowing where your salary goes.
10. Your career isn't everything. 
But it is something. These 10 years went faster than I ever imagined. Not necessarily in the day-to-day of things, but on the whole. I have a photo that I took of myself, a selfie before they were, well, selfies. Arm clumsily outstretched, trying to maneuver a point-and-shoot digital camera, I clicked as I signed my first teaching contract at my desk. My hand trembled ever so slightly as I tried to will the most professional of swoops out of my signature. I was 22 years old. That memory flicks with familiarity, yet feels strangely distant. Time goes faster than we think.
I would be lying if I said everything about this decade went perfectly. But the truth remains: I love what I do, and I feel forever grateful to have earned the ability and the responsibility to do a job I love. If you are chasing early retirement, godspeed. If you are more ambivalent, I understand. But when you love what you do, it's hard to imagine doing anything else.
*****
So tell me: what lessons have you learned? Can you believe I'm a millennial and I've had the same career for a decade?
Penny is a married millennial and first-time mom living in the suburbs of Chicago. She and her husband have joined forces to repay over $90k of debt on two teachers' salaries. She chronicles her adventures in side hustling and frugal fun with a side of sass on her blog She Picks Up Pennies. 
Image via Unsplash