10 Things You Need To Remember To Confidently Buy A Car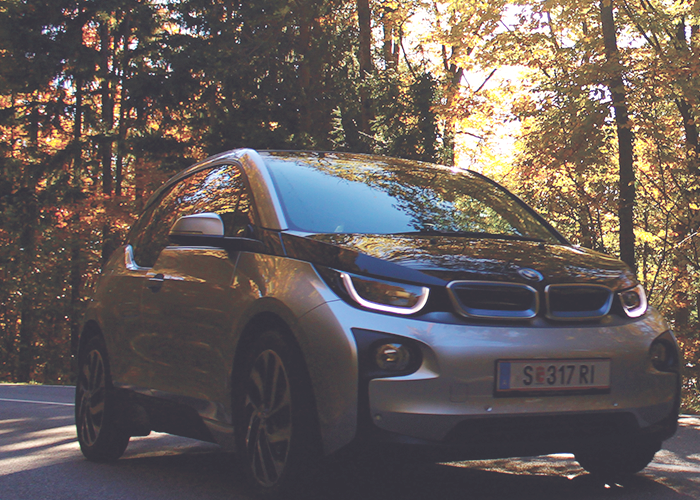 My beloved Gatsby died right before the holidays. Gatsby, a 2005 PT Cruiser, was my high school graduation gift. While he served me well throughout college and my early post-grad life, unfortunately, he met his untimely end, which left me in need of a car. I know very little about cars, except how to drive one. My experience with car dealerships is limited, I'd only ever visited one as a child with my parents. Unfortunately, my dear Gatsby left me with some major trust issues about buying cars from Craigslist or without a warranty. So, I decided to shop around the car dealerships to see what I could find. Here are 10 things I learned after my car died and I needed to replace it:
1. Don't rush. I'm going to go out on a limb and say that a car is not something you should purchase and then wake up a day later wanting to return. Once you drive your car off the lot, it's all yours. Unlike a sweater that looks a little off in the light of your own home, the car's value seriously depreciates after it leaves the lot. It took me three weeks to go through the entire process of researching cars, contacting dealers, test driving and finally purchasing. Rushing won't allow you make a well-informed purchase.
2. Research, research, research!! There is absurd amount of information that you need to take in during this process. Make sure to research the car you want extensively. Before you even start looking at dealerships, have the car and model you want in mind. Read a variety of reviews, and keep in mind that everyone has their own biases. Research the dealerships you're considering buying from; check out their special promotions and rates. For example, while Toyota may be running a national promotion, each individual dealership can vary in their offers.
3. Use your network of friends and family. Talk to friends and family for assurance and support. Thankfully, in my case, an old friend that walks to work allowed me to borrow their car while I was trying to replace mine. Also, if possible, talk to someone who knows about the car-buying process to get an idea of what to expect. For me, my boyfriend's sister (an ex-car saleswoman) taught me the process through the eyes of a dealer, which helped me negotiate a better deal.
4. You don't have to give out your actual phone number or email address. You'll probably be in contact with a couple of different dealerships while shopping around for the best deal, and they can be pretty aggressive about contacting you. For your phone number, I recommend using an alias phone number that you can create through an app like Burner, or using a Google Voice number that anyone can get for free. 
5. Contact at least three area dealers to compare prices. This point is especially important for the negotiation process. Instead of waiting to negotiate at the dealership when you intend to buy, see if you can get price quotes from price aggregators like Edmunds. Use the prices you get as leverage at the dealership when you find a car you're interested in (whether it's new or used).
6. Inquire about/search for qualifying bonuses. Since I limited my car search to Toyota, I found that Southeast Toyota offers a college graduate and military bonus. I was unable to qualify for either, but they are good options for "free money" that you should know about prior to walking into the dealership. The college graduate bonus (for those who were six months away from graduation, or had graduated less than six months ago) was a $750 down payment on your car by Toyota and special financing.
7. If possible, purchase a car at the end of the month or year. This is not guaranteed, but, at the end of the month, salespeople are trying to make their quotas or reach a goal, so they may be more willing to cut a steep deal to make the sale. If you wait until the end of the year, dealerships are trying to clear out their previous year's stock so you can get some MAJOR savings. (Thanks, Toyotathon.)
8. Don't reveal anything to the dealer that signals that you need a car. I doubt all car salespeople are out to get you, but showing your need leaves you with a little less negotiating room.
9. Know what you can afford. Be honest with yourself and the dealer about what you can afford. I knew I wanted a fuel-efficient vehicle, and I was looking at a used Prius and a Prius c. After estimating payments, I figured out how the car loan payment would factor into my budget to make sure I could afford it. When discussing your budget with your salesperson, tell them the total price you are willing to pay, as opposed to the monthly payment. This is to avoid talking yourself into a hole because, technically, the salesperson can make your payments lower by extending the timeframe of your loan repayment plan (which can mean paying more interest over time). 
10. Keep in mind that most prices don't include title, dealer's fees, tax, etc. There are a ton of extra fees that come with purchasing a car. Make sure to consider these when working on your personal budget.
When I ended up buying my car, I didn't have too much saved for a down payment. I looked into a couple of financing options (my brick-and-mortar bank, and various car dealerships) to get an idea of what kind of interest rates they had. My bank had the worst financing rate (at 8%). Thankfully, I have a good credit score, so I qualified for 0% APR financing at Toyota for 60 months.
Even though I'd spent almost a month developing a relationship with my salesperson, I was still pretty nervous about my negotiating skills. However, it became much easier once I had contacted various Atlanta Toyota dealerships for offers. Once I had an offer in hand from my dealer on the car I wanted, I was able to have a tangible negotiation point. Then, I got a lower price offer from another dealer (on a different car but of comparable value). This made negotiating so much easier because, though I don't have an assertive personality that's good for negotiating, I knew I could walk away and get a car for an acceptable price elsewhere. It was a long process — nearly four hours on the day I actually purchased the car — but I drove off the lot with the car I wanted.
Marcela is a part-time urban planning student while working full-time as an energy research coordinator. She hopes to travel the world working in sustainable development and trying a new pastry everywhere she goes. She is on Instagram.
Image via Unsplash