101 Ways To Start Saving More Money Today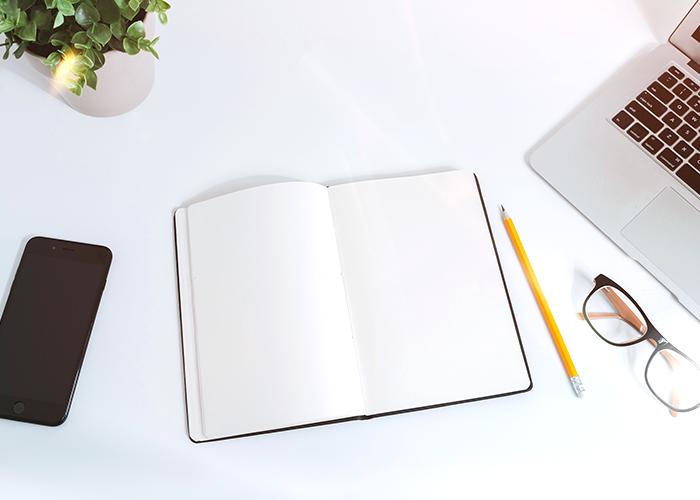 No matter what you're saving money for — whether it's to build up an emergency fund, pay off debt faster, or plan ahead for a big vacation or first home — trimming expenses will help you get there faster.
The good news is even small efforts can add up to big savings over time. We've rounded up 101 simple ways you can get started today.
Simple Hacks
1. Stockpile $1 (or $5) bills. Take them out of your wallet as soon as you accrue them and put them right into savings.
2. Open a savings account at a bank that's not easily accessible, deterring you from dipping into it unnecessarily.
3. Create sub-accounts for different savings goals. It's an easy way to measure your progress and make quick adjustments.
4. Nickname those accounts. Research proves this creates an emotional connection that motivates you to save more.
5. Set up automatic transfers to savings and investment accounts after payday. You won't have time to miss the money.
6. Get a cash-back credit card to earn money as you spend.
7. Treat yourself to a birthday freebie.
8. Get cash back at the grocery store or pharmacy to avoid out-of-network ATMs, which cost an average of $4.52. (You can usually get up to $40 back for free when using a debit card at the grocery.)
9. Stop paying maintenance and other hidden fees for your checking account. Shop around for a free account.
10. Transfer your savings to a high-yield account. The average savings account pays just .06 percent in interest, but you can easily find one that pays around 1 percent.
11. Raid your drawers for unused gift cards. If you probably won't put them to good use, re-gift or sell them.
12. Cancel unused subscriptions for magazines, Netflix or food delivery boxes, for example.
Home
13. Turn off the tap when you brush your teeth. This can save eight gallons per day, or 3,000 per year, cutting your water bill.
14. Take shorter showers. (Bonus: Collect water while you wash and use it to nourish your lawn.)
15. Don't turn your thermostat so high in the winter or so low when it's warm. You can save up to 3 percent off your bill per degree.
16. Unplug your laptop and other appliances when you aren't using them. Leaving your computer on all day alone costs an estimated $75 per year.
17. Convert to low-flush toilets and high efficiently appliances when your current ones need replacing.
18. DIY when it makes sense. (Doing major repairs on your own won't save you money if you end up having to a pay a pro to fix your shoddy work.)
Shopping
19. Make a list before hitting the store, and stick to it—and avoid grocery shopping when you're hungry and more apt to make impulse buys.
20. Buy the floor model for a discount when you're shopping for big-ticket items like furniture or appliances.
21. Ask the cashier or salesperson for in-store coupons. (These are often found behind the register.)
22. Buy last year's model — especially when you're shopping for electronics — and try to negotiate a discount.
23. Buy holiday candy, decorations and wrapping paper the day after a major holiday.
24. Join loyalty programs — whether at a pharmacy, department store or your local froyo shop — to earn coupons or credit toward future purchases.
25. If you refresh your wardrobe often, consider renting clothes from a service like Le Tote, which starts at $39 per month.
26. Borrow. A friend may own a black-tie outfit you can wear to an upcoming wedding, or a tree trimmer tool you need for your summer landscaping project.
27. Get books at the library instead of purchasing your own copies.
28. Mend clothing and shoes, or pay a small fee for a pro to do the job, instead of tossing them.
29. Comparison-shop. Amazon doesn't always have the best price.
30. Email your favorite brands for discounts or coupons, and get rewarded for your loyalty.
31. Use generic or store-brand products for everything from cereal to face lotion.
32. Use shopping browser plugins like Honey, Gumdrop and Wikibuy to effortlessly and instantly find better prices and apply coupons for things you buy online.
33. Sign up for Paribus, which tracks your purchases and requests price adjustments on your behalf.
34. Use CouponSherpa to search for deals in brick-and-mortar stores near you. No coupon-clipping required.
35. Unsubscribe from email newsletters and shopping programs that tempt you. (Use Unroll.me to do this easily and quickly.)
36. Give yourself some time to cool off before making a big purchase. Ask these questions to help you decide whether or not to spend.
37. Buy everyday items like batteries and bottled water in bulk.
Food
38. Eat at the bar, where you'll typically find better deals and cheaper fare.
39. Try the lunch menu at your favorite dinner spot.
40. Plan out your home-cooked dinners in advance so you can use the same ingredients in more than one dish.
41. Save and eat leftovers — from food you make and when you go out to eat.
42. Invest in a slow cooker to make delicious meals while you're away, with plenty of leftovers to go around.
43. Skip the pre-cut produce. You're likely paying four times as much for the convenience of pineapple chunks and carrot sticks.
44. Instead of going all organic, buy just the items from "the dirty dozen list"—fruits and veggies with the most pesticide exposure.
45. Bring your own grocery bags to recoup that 10-cent bag charge. It adds up.
46. Buy in-season produce. They don't just taste better—they're often cheaper, too, because they don't need to be shipped from far away.
47. Make your own coffee, saving you anywhere from $1 to $5 per cup.
48. Commit to bringing your lunch just one more day a week.
49. Stock up on wine and liquor the day after a major holiday to score discounts. Those are among the quietest days for liquor stores.
Bills & Loans
50. Refinance your auto loan. Just be sure that it doesn't extend the loan term, which could add more interest and cost you in the long run.
51. Refinance or consolidate your student loans. Do your research first, though, to learn how this may affect repayment and your interest rates.
52. Negotiate down your cell phone bill, which can save you hundreds over time.
53. Negotiate your paid TV or cable bill, using current deals and offers for new customers to help make your case.
54. Cut the cable cord altogether. This bill is likely costing you at least $100 per month; alternatives like Hulu and Netflix are a fraction of that.
55. Negotiate your credit card interest rate by showing your record of making on-time payments and citing competitors' balance-transfer offers.
56. Determine if it's more cost-effective to use a per-mile car insurance service if you don't drive far or very often, instead of paying a typical premium.
Work & Career
57. Use your work phone as your personal phone (if permitted by your company).
58. Or, if you use your personal phone for work, ask your employer about reimbursements, subsidies or discounts.
59. Participate in employee wellness programs, which may offer discounted health insurance premiums or other cash incentives. This often requires completing an online health assessment or scheduling a physical.
60. Ask your employer about discounts or subsidies for health club memberships.
61. Utilize pre-tax benefits for transportation costs when available.
62. Commute via bus or train — or carpool — instead of driving your own car, if possible. (You'll save on gas, insurance and XM radio, for starters.)
63. Pick up a side gig — like freelance writing, Uber driving or dog walking — to help boost your savings.
64. Negotiate a pay raise or counter the offer your boss makes during your yearly review. (Do your research first to check market rates, and be ready to quantify the value you bring to the company.)
65. When you get that raise, direct most or all of the additional money automatically into retirement, investment and savings accounts.
66. Ask your boss about telecommuting options, which could help you save on gas and car expenses if you have a long commute, as well as cash spent on work attire and dry cleaning.
Health & Fitness
67. Use pre-tax medical savings programs, like an FSA or HSA, for expenses like prescriptions, co-pays and more.
68. Look up specialists in your healthcare portal before choosing a physician to ensure that he or she is in-network.
69. Buy vitamins and contact lenses in bulk.
70. Negotiate your gym membership fees or ask for a promotional deal you found online.
71. Cancel your gym membership and exercise outside or by watching personal trainers' classes on YouTube for free.
72. Look for other freebies in your city, like yoga classes at Lululemon or one-day workouts in public parks.
Travel
73. Cash in credit card rewards toward free hotel stays and other perks.
74. Pool your frequent flyer miles and apply them to upcoming travel.
75. Join hotel loyalty programs — Starwood Preferred Guest and Marriott are top choices—for upgrades and discounts.
76. Choose a budget-friendly destination that's off the beaten path, or visit a tourist hot spot during the off-season.
77. Go by train or boat. Plan your vacation to train-friendly destinations or book a cruise, both of which can be more cost-friendly than flying.
78. Buy airline tickets from a consolidator, a special type of travel agent which offers highly discounted international airfare.
79. Follow travel bloggers or airlines (like @JetBlueCheeps) for flash airline sales.
80. Rent out your home while you're away on vacation to avoid paying a house sitter and earn some extra cash.
81. If you have an extra room, rent it to out even when you're not on vacation.
82. Opt for a staycation to save big on travel costs and be a tourist in your own town.
83. Traveling with friends? Bunk together and share hotel costs instead of choosing separate rooms.
Socializing & Entertainment
84. Order drinks on happy-hour special, and opt for tasters or flights of wine or beer in lieu of full glasses.
85. Negotiate group rates for activities that allow you and your pals to pay a discounted per-person price for something you all want to do.
86. Organize a social swap with friends or family where everyone brings items to offload. Shop each other's wares, then donate whatever's left over.
87. Take a class with your pals, using Groupon or Living Social to score a deal.
88. Opt to go for a hike or walk with a friend instead of grabbing lunch or drinks.
89. Volunteer. It's free and will make you feel good, too.
90. Host friends for a potluck or game night instead of going out.
91. Take advantage of free days or nights at museums, zoos and art galleries. Check your city's event calendar for other free-of-charge happenings.
92. Check out an open mic night or an amateur comedy show, play or concert, which typically have lower (or no) ticket charges.
Family, Kids & Pets
93. Enroll in subscription services (like Amazon Family) for diapers and other everyday baby and kid items. You can sometimes score 20 percent off.
94. Get on childcare waitlists ASAP if you think you and your partner will both be going back to work full-time after starting a family, so you're not stuck.
95. Find out what new-baby items your health insurance covers and apply for reimbursement. (There are often more than you think.)
96. Purchase gently used clothes and toys on Craigslist or through your local swap groups — or ask friends for hand-me-downs — instead of buying new.
97. Open a 529 plan for your kids so you can save for college little by little.
98. Go to theme parks, museums and other places that offer children's tickets or free entry for kids under a certain age.
99. Take advantage of restaurants that allow kids to eat for free on designated nights.
100. Cultivate useful hobbies at home — like growing and tending to vegetables in the backyard. Aside from startup costs, it's a free activity and will end up yielding you free produce, too.
101. Research dog and cat breeds before selecting a pet to learn which are susceptible to certain conditions (which may create big medical bills in the future) and whether or not they shed (which could lead to having to spend more time cleaning or replace furniture).
Read the original article on Grow. Copyright 2017. Follow Grow on Twitter.
More from Grow:
Image via Unsplash