11 People On The Biggest Mistake They Made At Work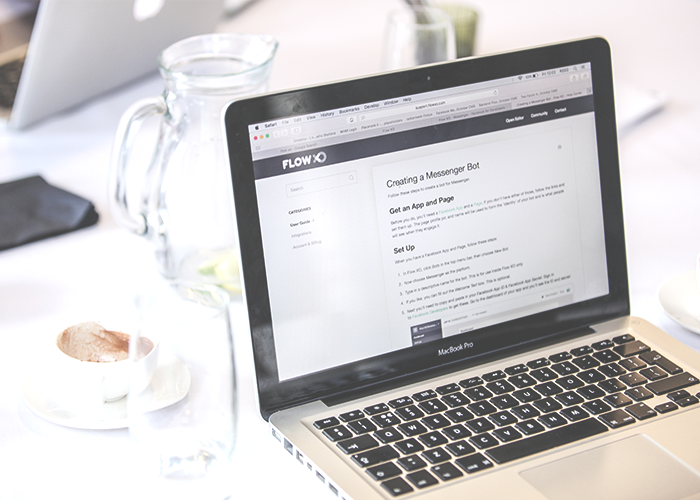 I can't tell you the number of dumb mistakes I've made at work — the kind that are completely embarrassing in the moment, especially if they aren't necessarily work-related. Once, while reading a Jezebel article at my receptionist job in college, I clicked on a link to a rather racy Wikipedia article, which I was not expecting to include an image of a naked woman covered in whipped cream. I didn't click out of it before an older VP walked by my desk. I internally freaked out, worried I would be fired for looking at porn, and let my direct supervisor know what happened right away, lest she find out first from someone else. She kindly equipped me with a tinted screen protector, so that no one passing by would be able to see what I had open on my desktop, and the incident never came up again.
This is just one example of a work mistake, and a very minor one at that. And though it's the one that I remember giving me the most immediate anxiety, there are many more. I fell asleep (more than once) at the very first job I ever had, summer interning at an insurance company as a junior in high school, because it was the first time I'd ever had to focus on essentially one task for eight hours. I once accidentally texted my boss something that was meant for a friend with the same first name, and it included a few ~colorful~ phrases. There were other missteps that simply showed poor judgment on my part, too, like how I used to take gratuitous advantage of printing privileges, and once got caught printing three drafts of my entire college thesis from my work computer.
My point is, we all make embarrassing mistakes at work, and even if we learn from them, we're bound to make embarrassing mistakes in the future. I don't think I'm going to never get caught with my foot in my mouth after saying the wrong thing, again, simply because I'm an adult with some perspective. Similarly, you can be a very responsible individual, one who is well past being newly 21 and still viewing alcohol as a novelty, yet make a few missteps and find yourself saddled with one of the worst hangovers of your life (perhaps because you are not newly 21 anymore).
But, as embarrassing or silly as those mistakes may feel, they're simply a part of life. Something very, very real is the idea that misery loves company, and hearing other people tell you stories about their mistakes is extremely cathartic. That's why whole websites like Texts From Last Night exist: they allow us to laugh at our own shortcomings (or simply moments of drunken idiocy), and find solace in the fact that mistakes are completely human. Of course, work mistakes may be a lot more anxiety-inducing, since — much of the time, at least — the environment is far more serious, and a big enough mistake could put your financial security in jeopardy (or even others' safety, depending on your job). But I think the immediate seriousness of these kinds of errors is even more of a reason to seek out others' similar stories, or to read about terrible mistakes that make yours seem like absolutely nothing.
This archived Reddit thread is a treasure trove of people's worst work mistakes. I highly encourage you to comb through the whole thing, especially if you are in need of some workplace-anxiety-catharsis. If you prefer to just read the highlights, we've collected some of our favorite answers below — some funny, some not-so-funny, some with terrible consequences, some pretty gross.
1. "I managed a pool when I was younger, and one night I forgot to turn off the chlorine pump. When I got out of my car the next morning to open up, I was hit by an overwhelming smell of bleach. When I finally got to the pool, it was yellow. Took three days of flushing to get the pool useable again." – hdg3xb
2. "A long time ago when I worked in foods, I forgot to put salmon and crab in the salmon crab cakes, and didn't tell anyone because I was embarrassed. People were now paying $18 for bread cakes. I still feel guilty." – 4ofclubs
3. "When I was young, I worked at a paintball field. I was a referee/general employee. The main part of my job was to take the players (which were usually 10-13 year-old kids for birthday parties) for a 'Safety Briefing' and explain all the rules, stressing they they should never take their mask off, etc. Well one day, I come in and we have a huge party, like 40 kids from a hockey team or something. My manager says, 'Take the kids to the staging area for the safety briefing.'
"Usually, we have a room designed for the briefings, but we wouldn't fit inside. So once we get to the staging area i completely blank out, and i just send these kids out on the field…The result, 10 kids remove their masks, and two of them are shot in the face, one permanently losing their vision. As a result, the field shut down." – PaintballThrowaway
4. "I worked installing Directv for a few weeks…fell through the roof, attic, sheet rock, and landed on the living room table. It just wasn't for me." – IamUltrabeast
5. "I was a valet a few summers ago. There was a gravel lot that we parked in that was right next to an apartment complex. Unbeknownst to me, there was one spot closest to the complex that was reserved for people who lived there. I parked a car there anyways, and a tow truck was about to tow it away before my supervisor stopped him. I had to pay a fine out of my cut of the tips." – andjok
6. "I accidentally spilled coconut sprinkles over some gold plated space parts bound for a Japanese satellite. Oops." – Erroneous_Rex
7. "I worked at McDonalds and cut my hand on something pretty badly. I didn't notice it, because I had to make like 10 Chickenburgers in a row. I was wondering the whole time why the chilli sauce was much more red then usually. After the last Chickenburger I made, it hit me that maybe it wasn't chilli sauce dripping from my hand." – DerKenz
8. "I was an IT manager for a large multinational consulting firm. During the middle of the day, I was coordinating the installation of a hotfix for a few Novell Netware (Yikes, I'm old) servers. These were not production servers, although they were still attached to our production network.
"While making the update, I was on the phone with one of my colleagues in another office. This was during the time the phrase 'I love you, man' was popular, and often said as a joke between bros…As a joke, I use the Netware send command to send a console message that said 'I love you, man' — except there was a problem. You see, if you forget to add a username to the command, it sends the message globally. Of course, this is exactly what happened.
"10,000+ PCs now had 'I love you, man' on the display. As if this wasn't bad enough, there was a worm spreading at the time that was known for sending an e-mail with the subject 'ILOVEYOU.' I still have the printout of the corporate support center call data somewhere. Aside from one of the few occasions when a mainframe cluster failed, this generated one of the highest call volumes the support center had ever seen…Fortunately, I was not fired. I was given a reprimand, but even worse is the fact that I never lived it down." – bluzdude
9. "A murderer escaped from prison on my watch last November. I had one job…" – Varitul
10. "When I was a server, I accidentally served a 12 year old girl an alcoholic beverage rather than a virgin drink. I found out when I was printing the check. She had drank the entire thing." – krispykremedonuts
11. "I worked in a little computer sales store, with one other person (the owner). Our typical schedule was that he opened, I closed and I worked the entire Saturday shift. I worked my typical saturday shift and closed down the store at 3, something I'd done dozens of times. I had to open Monday morning for my boss, as he had an appointment had had to go to. Going through the opening routine I deactivated the security code, and turned on all the lights and signs, when I got to our front door (on the street front, parking and main door in the back) I found I hadn't locked the front door on Saturday afternoon! It was obvious nothing happened because the security system had been activated and it's attached to both doors and the store is motion detected. I can't imagine what would have happened if my boss had opened, or if something else would have happened." – Heyoz
Holly is the Managing Editor of The Financial Diet. Follow her on Twitter here, or send her your ideas at holly@thefinancialdiet.com!
Image via Pexels