13 Ways To Have A Kickass Summer For $5 Or Less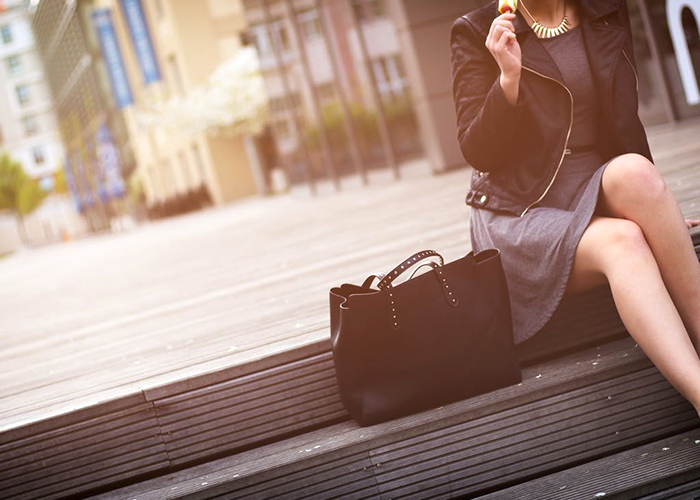 I love summertime. From long sunshine-filled days with friends to boogie boarding in the Pacific Ocean, there is nothing that I don't love about the warmest months of the year. Give me a swimsuit and some sunscreen and I'm in heaven.
But I think summer can come with a side dish of guilt for many people. When the sun is shining, it's easy to feel guilty about not being outside, not being toned, not being tanned, not being active — not being enough. It can be a difficult season for many people, and I know it can also be an expensive one.
There are protein shakes that promise to help you lose weight, and tanning salons that draw you in with the allure of a bronzed glow. The self-inflicted pressure of summer break can lead to expensive amusement park days, pricey international trips, and overpriced fruity drinks.
So with a goal to save $20,000 by the end of August (which is um, three months away!), I'm committed to maximizing my frugal summer fun this year. But even beyond that, I'm committed to a summer of kindness — taking joy in the little things, and letting the rest fade into the background where it belongs. Here are some ideas to kickstart your summer joy for the bargain price of $5 or less.
1. Move Your Lunch Break Outside
Cost: $0
Nothing says "Summertime" quite like the luxury of sitting outside in the middle of a workday. The weather is warm and the parks/beaches/benches are waiting. Grab your packed lunch and head outdoors for the next 30 or 60 minutes.
2. Sunset Spritzers
Cost: $3-$5/person
Grab a cheap(ish) bottle of white wine, some club soda, lime and your favorite person (or two!), and you're ready for a kickass sunset. Whether you can see the sun setting from your own backyard or decide to pour your tasty drink into a canteen so you can walk to a viewpoint, sunset spritzers are the best way to end a summer day.
3. Summer Fruit
Cost: $1-$5
What is summer without summer fruit? Nothing, that's what. Delicious berries, mangoes, peaches, and grapes are super cheap right now. Grab a summer snack and enjoy.
4. Lounge by the Pool
Cost: $5 (or less)
Even if you don't have a pool in your apartment complex or house, there are SO MANY ways to lounge by one for less than $5. Your local YMCA has day passes, city pools often have a $2 entry fee, and universities open their pools for a small daily fee as well. Grab your library book and head to the pool for a quintessential summer day.
5. Infuse Your Water
Cost: $1 (or less)
Whenever I drink fruit-infused water, I always feel like I'm in the lobby of a fancy tropical hotel. Luckily, you can feel that way all summer long. Slice up some cucumbers or strawberries and add them to your water. Instant luxury.
6. Chalk Messages
Cost: $3
This one is on my summer to-do list. Whenever I go running on the boardwalk, I always see the cutest messages written in chalk. Slogans like "You're beautiful" and "Strong is powerful!" greet me as my feet pound the pavement. I plan to add my own designs to the boardwalk this summer with some good 'ole Crayola chalk.
7. Cook a New Meal
Cost: $2/person
The Budget Bytes website is my newest obsession. The recipes are broken down by overall cost, cost per person, and the cost of each ingredient. It's the BEST way to try new recipes for less than $2/person and every single recipe I've tried has been delicious. I'm especially in love with the Chipotle Portobello Oven Fajitas. Get creative, cook a delicious summer meal, and throw open a window so you can hear the sounds of summer as you enjoy it.
8. Go to the Dog Park
Cost: Free
Even though I don't have a dog, the dog park is one of my favorite places to visit. I go with my sister and her adorable rescue dog about once a week, and it's SO FUN to watch all the dogs be insanely cute (and ridiculous). Go with a friend who has a dog, or even sign up for a pet services site like Rover and get paid to spend a few hours in the sun with a furry friend.
9. Bike as a Form of Transportation
Cost: $0-$5
Biking as a form of transportation is a totally different experience than biking on a path for fun. If you haven't tried it, I highly suggest you do so this summer. Pick a destination (like a coffee shop) that is 1-3 miles away and go for it. You'll feel strong, capable and like a TOTAL BADASS.
P.S. If you already have a bike, this is totally free, but if you need to rent one, it will cost about $5 per hour (depending on where you live).
10. Join a Meetup
Cost: Free
This is another one that is on my personal summer list. I've been itching to start running with a group of people again and can't wait to try out my first Meetup group later this month. Find something that interests you, and go for it!
11. Go to the Fair
Cost: $0-$5
My city has an annual summer fair that I love going to each year. The best part? There are so many ways to go for free or super cheap. Volunteer for a two to three-hour shift with a non-profit that will have a booth there, and earn free admission. Or go during opening day/night for a severely discounted entry fee. Once you're inside, there are plenty of ways to spend more money (funnel cakes, YUM). But there are also many free things to do: local art contests, farm animals, and even concerts. It's the perfect way to get outside on a summer night.
12. Picnic
Cost: $5/person
Picnics are my favorite. Pack a light lunch or pick up something pre-made from Trader Joe's, and head outside for a day in the sun. Grab a spot in the shade at the neighborhood park, spread out a towel on the beach, or even go on a mini road trip in search of the perfect view.
13. Ice Cream
Cost: $2-$5
Because it wouldn't be summer without an ice cream cone.
Image via Pexels