14 Locals On Exactly What They Pay In Rent To Live In Cities Across The U.S.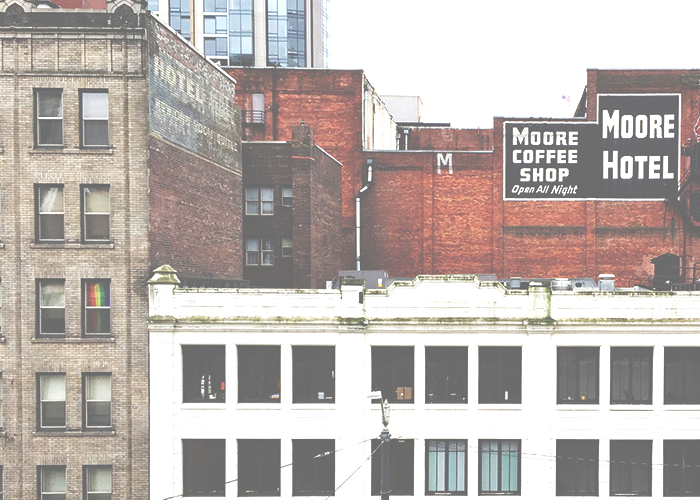 If there is one question I am often burning to ask people, it is, "hi, I don't mean to put you on the spot or anything, but how much do you pay for this place?" Maybe it's forward or presumptuous of me, and maybe I've already been in a big city too long and had one too many talks about gentrification, but I can't help but be insanely curious about rents across the country, and across the world. Unfortunately, I think a lot of this comes from wanting to understand whether my rent is more expensive than other people's or 'beats' their rent price, which is definitely a selfish want at its root. But nonetheless, figuring out rent prices across the country can help you make a more informed decision while moving, or help you understand what areas are more affordable than others. With this in mind, I asked 15 people exactly how much they pay in rent (and what neighborhood they live in), and here's what they had to say:
1. "I live on the northeast side of Capitol Hill, about four blocks off from the H St. Corridor. I think it's important to mention that this section of the hill is great but considered 'up and coming,' and that greatly factors into what I pay. For a long time, H St was burned down because of race riots, and the NE Capitol Hill neighborhood isn't really metro accessible, so my area is still considered developing. Now, it's quickly being developed and gentrified, so prices are starting to rise and soon it will be crazyyy expensive around here, like in two or three years time. That said, I get a lot more for my money (right now) than some people living in the 'upper-scale' areas, like DuPont, etc. I live in a row house with three other girls. We all agree that it's awesome living in a classic DC row house and splitting it, because we could never afford $4,500 all by ourselves. Rent is pro-rated based on what level of the house we are on, etc. I pay $1,075 for rent. But with utilities, internet, and cable, it's about $1200 overall." — Claire, Washington D.C.
2. "I rent a fairly large house in Somerville, MA, which is about a 20-minute commute on the T to my job in Boston. I pay $900/month for one bedroom, plus about $100-$150 in utilities, depending on the time of year. Our place is huge; we have a game room, a great living room, my room is a really good size, etc. I used to pay $1,300 to live in the city proper (near the Fenway T stop), and I didn't feel like my apartment was cramped, but it was still much smaller than what I have now." — Max, Boston, MA
3. "My boyfriend, another friend, and I used to all share a house in Austin for $550-$600 each. We had a backyard, and our (very big) dog had a comfortable amount of space to run around. We recently moved to LA, and now pay considerably more (about $300 more, each) for a similar amount of space." — David, Austin, TX
4. "I share a one-bedroom with my partner in Seattle. Capitol Hill, the neighborhood we live in, has some of the highest rents in the city because it's centrally located, dense, and filled with bars, restaurants, and shops. Relatively small condos in the building across the street from us, for instance, sell for over $1 million. That said, we somehow got a great deal ($1,355 for a one-bedroom with a small deck). Hope it never goes up!" — Andrea, Seattle, WA
5. "I live in NYC, on the upper east side, and I share an apartment with two other women. For my room, I pay $1500, which is very standard in my neighborhood. My room is about 12′ x 12,' and we're definitely in pretty close quarters. My other two roommates share the second bedroom in the apartment." — Devan, New York, NY
6. "My three roommates and I all live in East Hollywood where we pay $800 a month, each, and about $100 a month in utilities. We have two floors, my room has a bathroom attached, and we have a small backyard. Overall, I would say our rent in LA is comparable with other neighborhoods that are either still 'up and coming' or are quite residential, like Hollywood, Echo Park, La Brea area, NoHo, or some parts of west LA. Obviously though, if you were to live in Silver Lake or Beverly Hills, it might be more expensive." — Dan, Los Angeles, CA
7. "My rent in SF is $1,500, and I live below Market Street. I rent one bedroom and have two roommates, and we all split the rent evenly, regardless of the size of our rooms. Our neighborhood is a great place for me to be right now, so I definitely think I'll stay, even though it's conceivable that the rent will go up on us." — Andy, San Fransisco, CA
8. "I live in Minneapolis and currently work in advertising. I pay $600 in rent for one room in a two-bedroom apartment, and I spend an additional $100 in utilities. For that price, it feels pretty big — it doesn't feel like my roommate and I are stepping on each other— and I have a decent-ish view." — Caroline, Minneapolis, MN
9. "My girlfriend and I are currently living in Syracuse, NY, and we pay $850 for a one-bedroom apartment. We live about two miles from SU. It's a good amount of space, we both definitely fit very comfortably, but it is a old, run-down building. I think we'll move soon, but it will still be affordable for us when we do decide to relocate within the city. We're saving to move to Brooklyn, and we are both excited about it, but not excited for the cost-of-living shift." — Patrick, Syracuse, NY
10. "Currently, I'm paying $850 in Astoria for half of a two-bedroom. I really like it, and my commute is about 30 minutes into the city, so it's really not bad at all. My neighborhood is quiet and safe, and the area doesn't feel congested. I feel like my rent is a fair priced, not insanely jacked up, which I also appreciate. This will probably sound stupid, but I like coming home to a part of town that doesn't have skyscrapers, and doesn't feel like 'the big city.'" — Daphne, Astoria, NY
11. "Right now, I'm paying $525 a month to share a house in Durham, NC with two other girls. My room is huge, and we have a sizeable kitchen, a nice living room, and parking. It's near Duke (about half a mile from a campus entrance), so we have a bit of a college town vibe. I also pay $50 for utilities." — Hannah, Raleigh/Durham, NC
12. "I just moved, but before that, I was living in Venice Beach for three years, right off Abbott Kinney Blvd. I had an amazing studio — super spacious, great location. It was $1,575, and obviously, in LA, you could go cheaper, but I was at a place in my life where I could afford it. (I could still afford it, but I'm choosing to pay a little less for my new place.) I loved being by the water, and I don't think you necessarily pay more for that being in LA (unless you're right on the beach, obviously). In Venice, the streets can be hit or miss, and I wanted to live on a street I really liked and in a neighborhood I wanted to hang out in on weekends, instead of driving to other parts of town." — Zach, Venice, CA
13. "I have a one-bedroom in Denver, near Denver University, for $700-$800; it's gone up intermittently in the last few years and is now close to $800. I would say that a one-bedroom in the Capitol Hill area is about $900, and it would be a pretty nice apartment — nothing too fancy, but still a decent living space." — Kate, Denver, CO
14. "When I first moved to New York City, I lived in a railroad-style one-bedroom in Williamsburg, which we got for $2,400 a month in October 2013. Now, this probably sounds insane to anyone not in New York — and it definitely is — but that was far from the worst rent near my metro stop (Bedford). There are tons of one-bedrooms there in more luxe buildings that go for well over 3k, and when we moved last October, it had already shot up to $2,750. And this was an incredibly poorly-laid out, light-free railroad style that overlooked an expressway." -Chelsea Fagan
15. "But my story has a happy ending, because I now live in a duplex in West Harlem (right near the Fairway, if you're familiar with Harlem at all), and we pay the same amount each month, plus utilities (which to be fair, can be expensive). But this means that for the same baseline rent, we have two floors, a 325-ish square foot office and guest room with its own half bath, and a better laid-out living area upstairs. And we are no longer surrounded by insufferable web marketing strategists named Chad who live in glass condos." -Chelsea Fagan
Image via Unsplash