15 Purchases I Thought Were "Essential," But I Don't Miss Now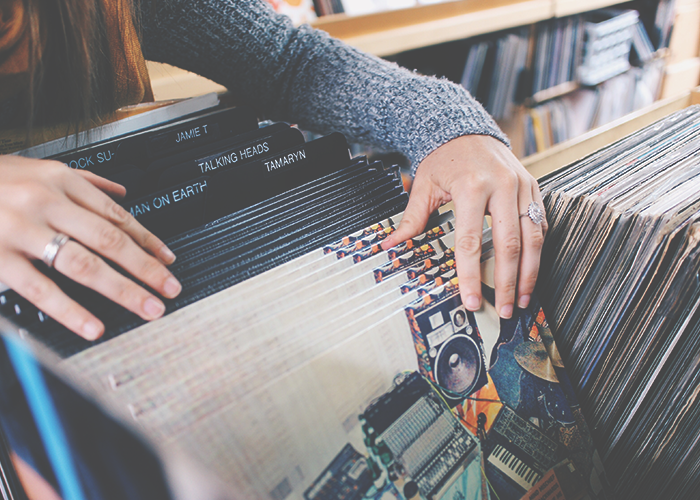 1. Textbooks. I was that freshman who spent a thousand bucks each semester buying every single assigned textbook only to find that I was barely assigned more than a few chapters of reading in each book. Sophomore year, I discovered that nearly every major university is part of an inter-library consortium, meaning I could strategically borrow my textbooks from another library — for free.
2. Snacks. I'm from India, where airlines still feed you well on flights. Accordingly, for years, when flying in America, I'd justify purchasing overpriced coffee and snacks at the airport, telling myself it was a long, awful flight, and I'd starve otherwise. And hey, at least it cost less than the sad-sack in-flight Snak Pak I'd otherwise be tempted to buy. Similarly, it wasn't a trip to the movies without a supersized popcorn and soda by my side, even if the snacks frequently cost more than the movie ticket itself. I'm now a strong proponent of pre-packing the contents of the Trader Joe's cookie aisle into my carry-on/purse/sweatshirt pocket on all of these occasions.
3. Mobile data. I used to spend $120 a month on a phone plan with 3 GB of data, because I needed to be able to check my work email wherever I went, until I realized I go from home (where there's wifi) to work (where there's also wifi) and I live in New York, where there's basically a Starbucks every three feet (again, with wifi). I've downgraded to a super basic plan with 500MB of data (for emergencies) and being constantly on the prowl for free wifi means I barely even use that.
4. Too much of a "professional" wardrobe. Once I started my big-girl job, I constantly justified splurges at Ann Taylor or Banana Republic because, as a ~career girl~, I needed to upgrade my wardrobe appropriately. Spoilers: I didn't need to. A few professional staples — blazer, pencil skirt, decent shoes — are worth it. Seven almost-identical navy blue blazers from J. Crew are not.
5. Investment pieces (before I was mature enough to take care of them). In college, I frequently justified spending vast sums on what I deemed to be "investment" pieces—except I spent no effort caring for my investment. Case in point: I spent $200 on a pair of Frye boots, planning to wear them for the rest of my life, but didn't bother to get them waterproofed. After just one Providence winter, they were scuffed, scratched, and soiled beyond repair, and I could never bring myself to wear them again. I now make sure only to drop $$ on an investment piece if I'm absolutely sure I can commit to its upkeep.
6. Excessive cookware. Once I started cooking for myself more, I felt entirely justified in going out and spending money on a ton of expensive kitchen gear. As much as I would love to be the sort of person with an engraved rolling pin and specialty herb scissors, I've come to acknowledge that the current storage space in my apartment and the actual time/energy I spend on cooking means I can afford a solid set of basic cooking essentials, and that is all. Until I have the time and maturity to care for my cast-iron skillet the way it deserves, my Ikea sauté pans will work just fine.
7. Adorable day planners. Every January, from the approximate ages of 13 to 23, under some misguided attempt to become a more ~organized~ person, I'd drop a chunk of change buying an adorable Kate Spade-esque day planner (and the matching stationery set). I'd write in it religiously for a week, then never touch it again. Making use of the calendar app on my laptop has done way more for my organizational skills, and it's free!
8. A gym membership. Again, something I'd buy every January with great intentions of making this year the year I got healthy. I'd go consistently for a month, then never again. I now own a FitBit and aim to walk 15,000 steps a day, which is much more attainable than trying to tackle five morning workouts per week. And once again, other than the cost of the FitBit, it's free.
9. My entire college "going out" wardrobe. I did not need sparkly crop tops in every color of the rainbow. They now sit in a drawer, reminding me of all the nights I froze my butt off outside some frat house attempting to look cute while secretly longing for my bed and a Netflix marathon.
10. Statement heels. My closet is full of statement heels in magenta or baby blue that I purchased planning to pair with that perfect lil' LBD for that timeless NYC look. In reality, I manage to walk all of three blocks in heels before my feet go numb from the pain, and so they stay in the back of my closet, forever alone. I will be perfectly happy if I never buy statement heels again.
11. That third (and fourth and fifth) cocktail. Way back in college-Meghan days, when my tolerance was high and the drinks were cheap, I considered it mandatory to spend $40 a night on five rounds of drinks and the resulting drunk food that followed in the pursuit of "fun" weekends. Now, living in NYC where even your average well drink can easily cost more than $10, I'm happy doing two drinks out at the most and going to bed at a reasonable hour. The result: less money, fewer hangovers, exponentially more productive weekends overall.
12. Networking drinks. I frequently justified going to happy hours and networking events where I inevitably ended up spending $20+ on drinks because it was an "investment" in my career. Ultimately, I realized that I'd made exactly zero valuable contacts at these events because they were basically forums for all the foreign-policy/pre-law recent grads I knew to let loose during the week.
13. Recipe books. For some reason, when I started learning to cook, I ended up buying myself a bunch of recipe books that I could artfully line up on a shelf in my kitchen. As nice as it is to have one or two fancy books in your possession (I'm partial to the Balthazar cookbook, personally), I don't think there's any need to hoard recipe books when the internet exists.
14. A New York Times subscription. Shortly after graduating, I got myself a subscription to the New York Times, imagining I'd be that worldly career woman who makes herself an indulgent latte before dawn while catching up on foreign affairs with the NYT in her breakfast nook. As much as I love the feeling of tearing into a crisp newspaper, my latte-and-news fantasy happened exactly twice before I realized that with an hour-long commute each way, my newspapers were stacking up unread and forgotten while I read the NYT's online version on my laptop (which I got for free through work).
15. Fancy underwear. Starting in college, every year, I would buy nice underwear, considering it a necessity for being the grown-ass woman I was. Every year, those lovely panties would end up stained, shrunken, lost, or otherwise disfigured in months. Until I have the time and inclination to hand-wash all my delicates, Aerie's seven-for-$26 will do just fine.
Meghan is a national security researcher and occasional photographer in NYC. You can find her on Instagram.
Image via Unsplash