The 2-Minute Rule I Use To Effortlessly Manage My Money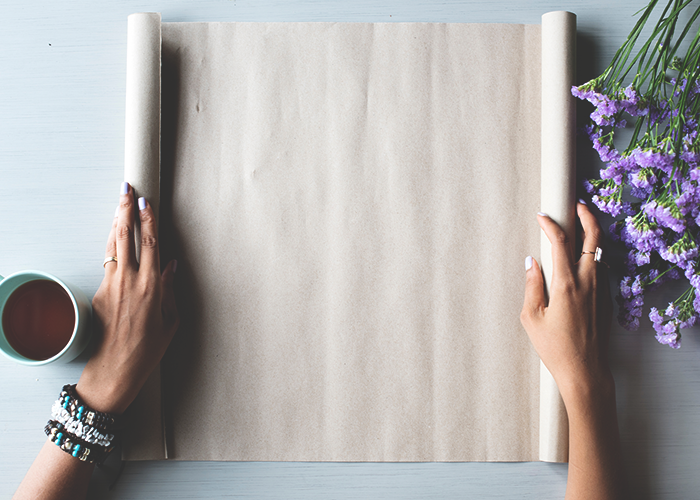 David Allen wrote a bestseller called Getting Things Done
, a presumably lovely book I've never read, about improving productivity and decreasing stress. At some point along the way, he mentions a "2-Minute Rule," which is what I base my own rule on: If it takes less than two minutes, just go do it right now. I've seen this applied to all sorts of things, from managing email to household chores, but I think it's incredibly effective for money.
I don't relish telling the world that I rely on a tip, taken out of context, from a book I didn't bother to read. I didn't read The Life-Changing Magic of Tidying Up
, either, but when someone who did read it mentioned Marie Kondō's suggestion to only keep items in your home that inspire joy, I marched home and finally donated a stack of clothes that didn't look good on me (even back when I could fit into them). I haven't fully leaned into minimalism since then, but I did get motivated to knock out a task I'd been avoiding. Plus, getting rid of the no-joy, capital-C Crap in my house was a relief.
My "rule" isn't that strict; it's really just about finding what works to motivate you to get necessary shit done. "Done" means my brain is clear of the mental load of remembering to do it, procrastinating, and guiltily remembering it later. There's no action in that cycle for me — just stress.
My 2-Minute Rule helps me keep a handle on my day-to-day finances without feeling like I'm spending all my time either obsessing over every dollar or avoiding doing trickier money chores, like talking to my financial advisor about fees and fiduciary pledges. Instead of saying, "Okay, I need to completely get into my finances, budget that, verify this, overhaul my retirement, call so-and-so," and running out of time just by making the list, I try to break things into bite-sized tasks that take me under two minutes (or, to be very real, 30-seconds) to do. When they are that quick, it's not even worth making a list. It's the lazy person's guide to money chores.
In well under two minutes, I can easily:
1. Open a banking app and skim it to make sure everything looks normal.
I recently had a fraudulent charge reversed in less than eight hours, because I caught it during a quick check, while the charges were still pending. Since a lot of debit cards can hold you fully liable if you don't report fraud "promptly"— which, to my bank, means within less than two days — getting this lucky was a big wakeup call.
2. Log into Mint to do a net-worth check.
And if you give a mouse a cookie, she might want to take a look at the Goals tab while she's there. If I know my bottom line number, I know what I'm saving for, where my debt is (!), and what my priorities are or if they're changing.
3. Pull up my budget spreadsheet.
Even if I don't work on it until later in the day, I'm much more likely to spend a few minutes working on it if it's already open. I usually do a two-week budget for each paycheck, so I update it at least once a week — but it's easy to blow that off. Seriously, it was A+ laziness that I could talk myself into avoiding it, because I couldn't be bothered to open a spreadsheet! Now, it's simply a part of my 2-Minute Rule routine.
4. Grab a calculator and see what adding an additional 1% to my 403b retirement plan would mean to my take-home pay.
This is easy enough to google, or punch in your salary x .01 and divide by the number of pay periods in a year. When it's around the end of the year, I go ahead and start whatever process is needed to make the bump up. If it's as simple as my partner's, it means logging in and making the change yourself — if you remember your password, it's under two minutes to me. Since I started saving later than I would have liked, I like to check about halfway through the year to see if I can manage a second bump up, too. Nerd Bonus: Then I add the new amount into a retirement calculator to revel in how much more it could mean for you in 30+ years.
5. Start an email draft to my financial advisor.
I bet there is a question you have bouncing around your head that could use an answer, and answering those questions is part of a financial advisor's job. I like to ask the person who handles my 403b through work, since they come into the office once a year anyway, and we've met. I also ping the guy who handles our mutual fund to say happy <insert current-holiday>, because I want him to remember I'm not just a small amount of money — I'm a real person who takes that small amount very seriously, and I appreciate that he's a real person helping me with it. Once the email draft is started, I am much more likely to actually send it.
6. Consider a fee-only CFP.
If you don't have managed accounts or accounts with a "face" on them, I would suggest looking into the cost of a no-obligation visit to a fee-only Certified Financial Planner. The National Association of Personal Financial Advisors (NAPFA) is a good place to start. They aren't cheap, but if you need help making or deciding on a financial strategy, it's something to consider. A lot of major cities host financial planning days that give you access to CFPs volunteering for free! (Once you've looked up the cost of one visit, yell "FREE?!" with me.) It doesn't take long to look that up and put it on the calendar.
7. Change a password.
None of us does this often enough, and I'm not thrilled at how often I rely on touch ID to log in. This week, I used a few extra minutes at lunch to look into some of the online password-keeper options Chelsea mentioned in a recent TFD YouTube video.
*****
With the exception of checking in on my accounts, the other tasks aren't even things I do very regularly. So every week or so when I check my accounts, I add on another little two-minute task. Since these tasks take such little time, I can fit them into my day seamlessly. I like to do some of these at odd times when I'm not doing much anyway, like walking into work or on the elevator, or when I'm giving my eyes and legs a computer-break. This year I stopped checking email and social media when I grab my phone first thing in the morning, and now I check my accounts in the mornings instead. It's usually lower stress to check them in the morning, because I know what to expect (with the exception of that fraud I caught) and it calibrates my mind to my financial goals first thing.
When I started spreading all of these little tasks throughout my otherwise wasted downtime, they started to feel less like chores. I started doing them more often, and more regularly. Now, checking on my finances has become a habit — I do it in the background, and then I get to go home and spend the rest of my time doing what I want!
Mairead doesn't get why everyone doesn't want to talk about money with her! She works for a small non-profit in the DC metro area, wants an Irish Wolfhound, and drinks her coffee black and constantly.
Image via Unsplash