25 Actually-Fun Side Gigs To Give Your Income A Healthy Boost This Summer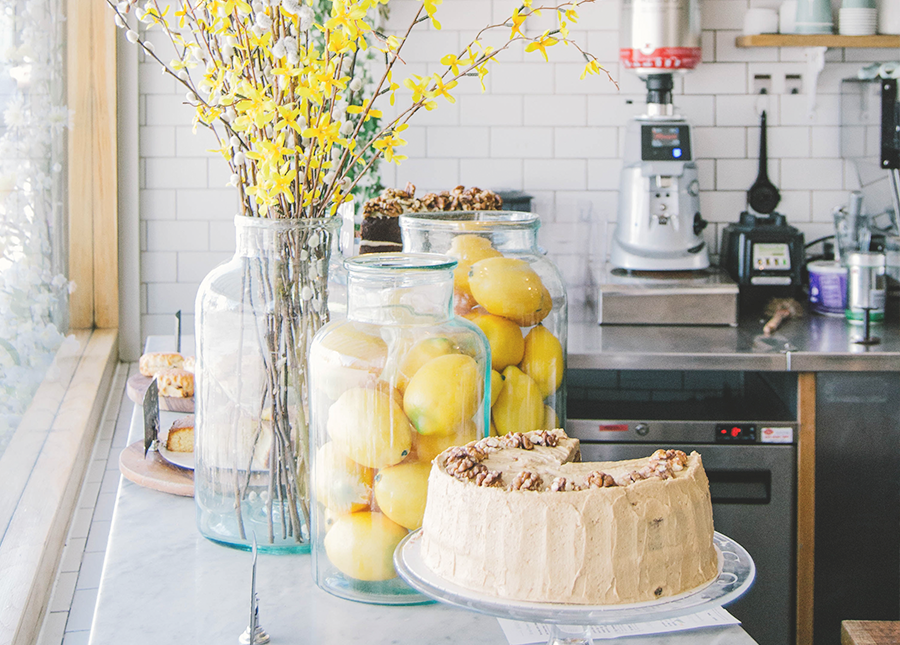 Looking to make some extra money this summer? Warmer weather opens up some great opportunities. These 25 side gigs could help you earn hundreds outside of your regular job (just make sure you don't fall into common tax traps next April from your side hustle).
1. Lawn Care Pro
If you own the right equipment, you can advertise your lawn mowing and edging services to people in your area via word of mouth, local bulletin boards, email lists, and social media. Angie's List says you can charge at least $35 per lawn — and more if you add on services like weed pulling, watering, and applying chemicals.
2. Pool Cleaner
If you know how to manage a swimming pool, try providing pool care. PayScale says this could get you nearly $17 an hour — or more if you can set up weekly arrangements or even a seasonal package for those interested in summer-long maintenance.
3. Event Waiter or Bartender
Catering companies are often on the hunt for summer workers to help staff weddings, corporate parties, outdoor festivals, and other events. According to PayScale, catering waiters earn an average of $10.34 per hour, and event bartenders make up to $25 per hour plus tips. Google "catering jobs + [your city or zip code]" to see local options.
4. Pet Sitter
Rather than traveling their pets, many vacationers prefer to pay someone to look after them to minimize disruptions while they are away. According to CostHelper.com, you could make $50 to $75, depending on where you live. Find these gigs at PetSitter, SitterCity or Care.com.
5. House Sitter
Pet-free vacationers may also want someone to watch their home, fetch their mail, and water plants. HouseSitter.com suggests most house sitters charge $24 to $45 per day. Check out listings there or TrustedHousesitters.com.
6. Mover
According to American Moving and Storage Association, around half of all moves happen between June and September — meaning there are plenty of opportunities to make around $30 per hour as a mover this summer. Advertise online, or look for gigs on Thumbtack, Fiverr, and Craigslist.
7. Furniture Assembler
Assembling furniture definitely isn't everyone's strong point, so it's a great side hustle for the detail-oriented. You can charge hourly or by each furniture piece — either independently or through services like TaskRabbit and Thumbtack to connect you with clients. TaskRabbit suggests you can charge $25 to $65 an hour, depending on how complex the assembly is.
8. Lifeguard
If you're a certified lifeguard or willing to get certified by the Red Cross or a municipal program, summer is the perfect time to work at your local pool, beach or club. Get paid around $9 an hour, and work on your tan at the same time.
9. Tennis Coach
Glassdoor estimates that a tennis pro at a major health club chain earns $11 to $12 per hour. Teach private lessons and that can shoot up to $60 an hour. Just don't forget to factor in court fees if applicable. Contact local clubs and players' associations for leads.
10. Golf Caddy
Caddies make the most from tips, which could be as much as $125 per game, depending on the duties involved. For example, you'll earn more if you can advise the player, rather than simply carrying clubs. Contact golf courses directly to learn about opportunities.
11. Car Washer
PayScale says you can earn nearly $10 per hour as an attendant at a professional car wash. Car washes near beaches, campsites, and national parks may be looking for seasonal workers to help with the influx of summer visitors.
12. AirBnB Host
If you've got extra space or plan on traveling and could offer up your bedroom for rent, consider becoming an AirBnB host. Earnings depend on your location, amenities, and number of guests you host, but the average nightly rate is $81 in most major U.S. cities.
13. Event Security Guard
Working the door at events can net you around $13 per hour, according to Glassdoor. Security tasks can involve managing a guest list and checking IDs, patrolling for safety hazards, and removing unruly guests. Check Indeed.com and JobMonkey for gigs.
14. Mock Juror
Participating in one-day mock trials and focus groups through litigious consulting firms can net up $200 to $250 per day. You can also find online jobs through sites like eJury.com, JuryTest.net, and OnlineVerdict.com. Also, as plenty of hopeful lawyers will be taking the bar exam this July, see if any student groups or prep courses need help.
15. Audio Transcriber
Writers and researchers are often looking for transcription help. For example, a college professor using the summer break to work on a publication may want assistance. The going rate for this type of work is $1 to $1.50 per minute of audio transcribed. You can work through an agency like Rev, or get in touch with local or online writers' groups to solicit jobs.
16. Summer Sports Coach
Does your area have adult sports leagues for summer sports like baseball and volleyball? See if you can coach a team or referee some games. Indeed says this can yield more than $20 an hour.
17. Babysitter or Camp Counselor
School's out for summer, which means many parents need suitable childcare and activities for their kids. The Care.com 2017 survey found that babysitters make an average of $14 an hour. You could also find part-time or weekend work as a day camp counselor, making roughly $9 an hour at places like the YMCA.
18. Mystery Shopper
Mystery shoppers get paid to be customers at a store or restaurant and report back on the experience. Mystery Shopper Magazine lists multiple companies hiring for the summer. JobMonkey says you can expect to make around $8 an hour to start, then work your way up to $25 or more. Look for these gigs on job listing websites.
19. Tutor
Some kids need tutoring to help them through summer school or to prevent backsliding before fall. Knowledge Roundtable estimates that tutors earn between $17 and $45 an hour, but specialists can command more. Join a local tutoring agency or advertise your services online.
20. Rideshare Driver
Working for Lyft, Uber, or other rideshare company can be a lucrative side gig, particularly if you live near a big transit hub like an airport, train station or bus terminal. Glassdoor estimates that Uber drivers make around $15 hourly, though this doesn't cover gas, extra insurance or wear and tear on your vehicle.
21. UberEATS Driver
UberEATS is hiring summer delivery people in areas nationwide. Depending on your city, you can deliver using your car, scooter, or bicycle, and earn up to $12 an hour plus tips. UberEATS has more relaxed vehicle requirements than Uber since you won't transport passengers.
22. Tour Guide
Do you live in a tourism hotspot? Become a tour guide at a local attraction or lead walking tours, either on your own or through a company. Indeed says tour guides make $13 an hour on average. Get in touch with historical sites, popular attractions, and tour companies to see if they're hiring.
23. Tailor
If you're handy with a sewing machine, make money altering clothing — particularly suits and dresses for summer events. What you'll earn depends on your experience and the alteration request, but Real Simple says charging $10 to hem pants and around $50 to take in a sheath dress is reasonable.
24. Parking Space "Landlord"
If you have a parking space you never use, rent it out to vacationers or daytrippers attending local events. Use apps like Parqex or CurbFlip, or just put a sign on your lawn if you live in a high-traffic area. Parkingspotter says the average daily parking rate across the U.S. is $15.38, and that goes up to $27 in San Francisco and a whopping $42 in midtown Manhattan.
25. Group Fitness Instructor
PayScale estimates that a group fitness instructor can bring in an average of $19.50 per hour. Local gyms and fitness studios may be hiring instructors to teach a couple of classes per week, or you could strike out on your own and take advantage of warmer weather. Run a bootcamp in a local park, or guide a running group around your area, and charge each attendee $5 or $10.
Read the original article on Grow. Copyright 2016. Follow Grow on Twitter.
More from Grow:
Image via Unsplash