25 Ways To Turn Your Interests Into Income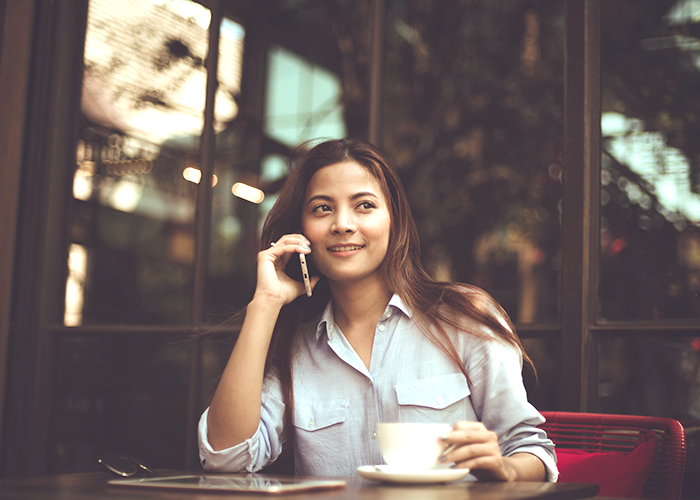 Making money doesn't have to end with your regular paycheck. Picking up a side hustle is a great way to pad your income and reach your financial goals faster, whether that's fully funding your emergency account or jetting off to Hawaii this summer.
But here's the challenge: Juggling a demanding full-time job and side gig can be exhausting — and perhaps make you wonder if the extra savings is really worth the crazy schedule.
Enter 25 part-time-job ideas that hardly feel like work because they align with skills and interests you already have. While some offer more earning potential than others, they all share low barriers to entry and the flexibility to work as little — or as many — hours per week as you'd like.
1. Travel Consultant
If you love to travel and find yourself frequently searching for airfare sales or browsing sites like Lonely Planet, why not carve out a niche for yourself as a private travel agent? The more specific your expertise, the better. (Looking at you, rewards-booking ninjas and Asian sites and culture gurus.)
Start with word-of-mouth recommendations from friends and family who know they can count on you for cheap flights and amazing activity recommendations. Once you have some satisfied customers — whether they've paid for your services or not — ask for referrals and step into the world of online travel consulting.
2. Tour Guide
Live in a destination where others frequently visit? If you know your city well and enjoy meeting new people, get the best of both perks by opening your own tour business.
Bonus points for unique twists like Erik Hormann's from Vantigo — a company that shows off San Francisco from the back of a VW van. What started as a nights-and-weekends gig eventually turned into a full-time business, where Hormann charges anywhere from $55 to $600, depending on the tour.
3. Online Dating Consultant
Believe it or not, help navigating platforms like Tinder, OK Cupid and Match.com is something many people are willing to pay for. Case in point: Atlanta dating coach Karla S. Moore of NineGPS charges a whopping $190 for a 90-minute client assessment, which includes a "deep dive online dating blueprint."
If you can write a great profile, select flattering photos and craft messages like a pro, your friends are probably already hitting you up for advice — so try cashing in on your skills.
4. Tutoring
Did you ace your high school standardized tests like the SAT or ACT? If so, you'll likely find that many parents of teenagers are eager to shell out upwards of $100 an hour for the right tutor to help their kids gain entrance to the college of their choice. (See this checklist for starting your SAT tutoring business and be aware that some changes have been made to the test since you probably took it.)
If you prefer homework tutoring, you can expect an hourly rate closer to $17 — though that could rise sharply to $75 an hour if you're an experienced certified teacher or specialist.
5. Remote English Teacher
Teaching English as a second language is a great way to make a solid side income—and even open doors to travel the world, if you'd like. While full ESL (English as a Second Language) accreditation is recommended, as long as you're a native speaker, there are people in places like Hong Kong or the United Arab Emirates, for instance, willing to pay $25 an hour or more to learn via Skype.
Indeed, Learn4Good and Remote.co often post remote English tutoring jobs, so check back frequently, as opportunities and fees vary.
6. Teaching Online Courses
If you're an expert at something — coding, online marketing or, ahem, starting side businesses without sacrificing your day job — there's likely an audience of people who want to become experts, too.
Get a quick start by launching on a marketplace like Udemy or Skillshare, where there's already an existing audience of people interested in consuming educational courses. As you build your reputation, aim for being accepted to teach on higher-exposure education platforms like CreativeLive and MasterClass.
7. Instagram Marketing
Build up a big Instagram following, and you could be approached by major brands, gear companies and other relevant businesses selling products or services related to the type of content you share. (Fashion, fitness and food are big categories in this space.)
With 100,000-plus followers, Brian DiFeo of The Mobile Media Lab says you could earn between $5,000 to $10,000 a month. With hundreds of thousands? You could charge between $500 to $5,000 (or more) per post.
8. Podcasting
If you can attract a regular audience for your podcast, there's good money to be made from sponsorship deals. At my own day job, I pay $250 to $500 for 30-second advertisements for my employer on relevant podcasts like "The Tim Ferriss Show," the No. 1 business podcast right now.
(Want more detail? In this episode of the "Conscious Millionaire," "Entrepreneur on Fire" host John Lee Dumas offers specific tips on how to make money podcasting, including selling online courses, eBooks and coaching sessions.)
9. Brewing Your Own Beer
Like drinking beer? With patience and a bit of skill, brewing it yourself could result in a product others will pay to drink.
Pick up a starter kit from Mr. Beer ($45), then get creative about how to tweak your flavor combos into something unique. Test the market demand and build a rep within your community for your brew on a budget by setting up shop at a local street fair.
10. Presentation Design Consultant
Yes, even the lowly PowerPoint requires outside consulting every now and then. Plenty of people would happily outsource the visual layout of presentation decks for work meetings, investor pitches and lectures.
Tobias Schelle of 24Slides is living proof that you can turn your passion for beautiful presentation design into a legitimate business — and potentially rake in $20 a slide for your time and talents.
11. Tax Prep
It's not the sort of job that's covered in glory, but someone's got to make sure all the numbers all up—so why not you? The Income Tax School provides an array of training programs that'll certify you in as little as 10 weeks, which makes this a particularly appealing option.
Once tax season rolls around, you could potentially charge $229 per return.
12. Refurbishing Used Electronics
Many people give up on their faulty laptops, mobile phones or cameras without even looking into the cause of their malfunctions. If you have the skills to fix them, consider starting a side hustle refurbishing and reselling other people's discarded electronics on sites like Glyde or NextWorth.
What's more, most electronics stores toss out everything from unused printer cartridges to tablets, so if you've got the stomach for it, you can make a ton of cash rummaging.
13. Clothing Alterations and Tailoring
Fashion, style and personal grooming continue to fuel lucrative side opportunities. (Fixing one dress hem can cost nearly $15!) If you know how to mend clothes, then you have a growing market of budget-conscious and/or personalization-obsessed customers at your fingertips.
Entrepreneur.com suggests you may need close to $2,000 to get the necessary equipment to launch this business, but there's no harm in starting smaller and growing from there — as long as you can make magic with needle and thread.
14. Officiating Recreational Sports
Love sports? Officiating games held at schools, community parks and even college fields can be an exciting way to earn extra dough — anywhere from $7 an hour for intramural sports to about $30 a game for high school or adult-leagues — on nights and weekends.
15. Notary Public
Public notaries primarily serve as validators of, and impartial witnesses to, public legal documents — especially those related to affidavits, oaths, deeds, estates, special-powers-of-attorney and business agreements.
Depending on the state, a full-time notary public earns an annual salary of $36,000 — so carving out just a slice of that for a part-time gig would offer a nice extra savings. Even better, you can notarize documents from anywhere, so you could advertise your company as a mobile one, like Glenn Turner's of Advanced Mobile Notary in San Francisco, who come notarize your documents with a 24-hour notice.
16. Writing Greeting Cards
Fancy yourself a poet? You can earn $300 for every poem you write for a greeting card published by Blue Mountain Arts. (Here are 14 more greeting card companies that outsource card-writing to talented freelancers.)
17. Buying and Selling Domain Names
Domain-name trading has been around for decades, and while the slam-dunk names have long been sold off — Insure.com went for $16 Million in 2009 — there's plenty of others you can get your hands on for cheap.
Take this real-life example: Just a few months ago, I registered thelaunchformula.com for $11.95 because it was a catchy potential fit for an upcoming course I'm putting together. Since then, I've received two offers from people wanting to purchase it — both for just under $1,000.
I recommend using a domain broker like Flippa or Sedo to make sure you don't get scammed while making a sale.
18. Housesitting
Housesitting can be a fantastic way to live in your own city — or travel to exotic locales — completely rent-free. For a small annual fee, sites like TrustedHousesitters.com and MindMyHouse.com connect travelers and housesitters (and petsitters, too) who usually agree to swap accommodations for care services.
While certainly not the most consistent of income sources, if you can reclaim your monthly rent payments or even just the hotel bill on your next vacation, then consider this a winning side gig.
19. Virtual Assistant
If you're an organized jack of all trades, consider working as a part-time virtual assistant. According to Payscale, the average hourly salary is about $16, but you may be able to find posts advertising higher pay on Indeed or Upwork.
20. Making Money With Your Car (But Not With Uber or Lyft)
Sure, you can try ride-share apps like Uber and Lyft, but there are other ways to convert miles into money — like renting out your car on Turo. (Okay, before you freak out, know that there's a $1 million insurance policy on all cars, plus drivers are pre-screened.)
Another option: vehicle advertising, which can generate anywhere from $100 to $400 per month, with companies like Wrapify and Carvertise.
21. Stock Photography
If you have a fondness for taking pictures of smiling families or laughing children blowing bubbles, consider selling your images to a stock photo company like ShutterStock or iStockPhoto. You'll earn a few cents on the dollar or base royalty percentage every time someone licenses an image you've submitted.
22. Pet Sitting, Grooming and Walking
The prevalence of unattended pets is another side effect of busy life, creating job opportunities for people with time, patience and affection to spare. (Check out DogVacay and Rover for proof.) In fact, one New Yorker earned $8,000 over a holiday season just from dog-sitting.
If that isn't enough, expand your services to include pet grooming or dog walking. To do either, you'll need relevant training, an operating license (depending on your location) and grooming equipment, if you go down that path. But start small with dog walking, since there's already an on-demand app called Wag that links dog walkers and pet owners in L.A., San Francisco, Chicago and Seattle.
23. Editing College Admissions Essays
Yes, high school students should write their own essays. But many parents will pay experienced writers or editors to provide writing or editing guidance.
Sites like EssayEdge and CustomWritings offer a range of services, from proofreading to "coaching" students throughout the process from brainstorming to finished essay, for fees ranging from $69 to $529.
24. Taking Online Surveys
Okay, it's not very engaging or mentally stimulating, but online surveys do pay. Earnings will be very small — a couple bucks per survey, on average — but what else are you doing on commercial breaks or lazy Sundays? Try sites like Swagbucks, InboxDollars and OpinionOutpost.
25. Data Analysis
Have a knack for numbers? Plenty of companies need to hire someone who's good at both data entry and analysis. Upwork and Indeed are just two of many sites that are great for freelancers with an analytical prowess.
Depending upon your credentials and level of experience, you can easily bring in $50 an hour — or more — if you find the right client.
For more ideas on how to earn more on the side, check out this comprehensive list featuring over a hundred more side business ideas.
Read the original article on Grow. Copyright 2016. Follow Grow on Twitter.
More from Grow:
Image via Pexels