3 Financial Lessons I Only Learned From Traveling Alone For The First Time In My 20s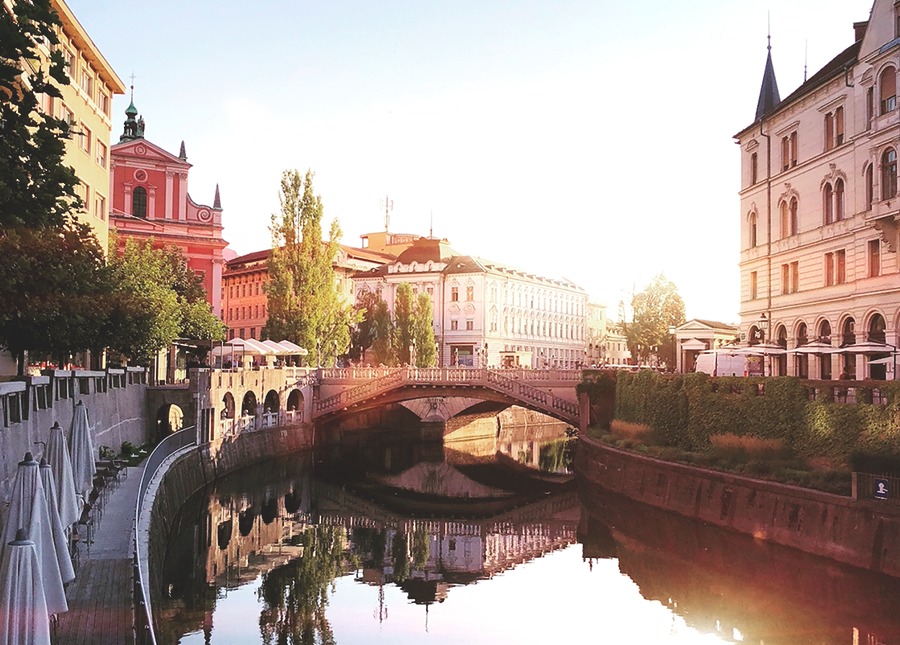 I like to consider myself a well-traveled person. As an only child with an extended family spread across the mid-Atlantic, my childhood holidays were usually accompanied by long car rides and one or two nights in the local chain hotel. My parents also really value their vacation time, and, when not traveling out of necessity, we were fortunate enough to be able to afford one or two trips a year. Beach vacations in Florida and South Carolina were always favorites, but trips to destinations like Alaska and Scotland really instilled in me a love of travel and a desire to see more of the world.
Since then, I've become a total travel nerd. I've learned how to pack a full week's worth of clothes and supplies in a carry-on suitcase, earn enough miles for a free round-trip flight, and how to skip the airport security line through Pre-Check and Global Entry. I've continued to travel with my parents, gone on plenty of short weekend trips, and even traveled a bit for work. But up until this summer, I hadn't really made the time to take a proper vacation on my own, without my folks. I had been researching group tours to Europe online for years, particularly those marketed towards solo travelers and people under 35. After three and a half years of looking, I figured it was time to block off some time in my calendar and book the damn thing. I put down a deposit for a week-long tour of Italy, Slovenia, and Croatia.
While this wasn't necessarily my first group tour (my high school's concert band had an annual trip out of state that usually involved a long bus ride and a day at an amusement park), it was my first one completely on my own. Thankfully, many of my fellow travelers were in the same boat (or bus), and I ended the week with several new friends from around the world. It was also the first trip where I was really conscious of…well, money. I've never been one to drop a ton of cash on a souvenir that will collect dust on my shelf at home, but this time around I was armed with a knowledge of budgets and the figure in my own bank account. I ended up learning a lot on this trip, sometimes through my own mistakes. And in true TFD fashion, a lot of what I learned had to do with money.
1. Insurance is (almost) always worth it.
I am the kind of person who rarely ever loses things while traveling, yet manages to misplace her keys in her own apartment. When I have something of value on my person, I can usually manage to get it home in one piece. I am also the kind of person who always has her phone in her hand (a habit I'm trying in vain to break). So, when I left my phone in a bar in Rome two days into the tour, it was not my finest moment. I knew I would survive for a few days without it, but I was totally embarrassed. Two days in and these strangers already knew me as The Girl Who Lost Her Phone. Thankfully, I had insurance on the phone, and a replacement was waiting for me when I got home.
Insurance on things like electronics and travel can seem like a scammy upfront cost — why pay extra for something you'll (hopefully) never use? But I see it as a small price to pay for a little peace of mind. You can't plan for everything, and insurance can help you get out of sticky situations like these. Personally, I was able to actually enjoy my trip much more once I realized that I wouldn't have to fork over hundreds of dollars for a new phone upon my return.
2. Convenience and comfort are worth the money.
I probably could have done this entire trip on my own for slightly less than what the tour cost. I could have stayed in hostels with six people to a room, taken public transit everywhere, and eaten nothing but sandwiches for the week (to be fair, I did eat a lot of sandwiches). I have successfully traveled this way before, but all the planning involved sometimes left me too stressed to actually enjoy myself.
You can't totally turn your brain off on a group tour; you still have to wake up on time to make the bus, or you'll end up scrambling to find a train to the next city on your own. But going into the trip with a set itinerary and not having to worry about lodging or transportation was definitely worth the extra cash. While I live and die by my Google Calendar, planning and scheduling actually causes me a fair amount of anxiety, especially when I'm on my own. Having it all planned out saved me a lot of sleepless nights. Additionally, while I've traveled alone before, I feel much safer visiting a new country with some sort of posse. As a solo traveler, group tours are some of your safest travel options. To me, the comfort of knowing I'd be with a group of people in similar situations was definitely worth the extra cost.
3. Remember the exchange rate.
I have no idea how much money I spent in Croatia. While Croatia is part of the European Union, their main currency is the Kuna, rather than the Euro. As of this writing, the current exchange rate is 6.45 HRK to $1 USD, which is not exactly the easiest conversion to do in your head when you haven't taken a math class since freshman year of college. It didn't help matters that the last few days of our tour were spent in Croatia, and at that point, my brain was completely fried. As such, I treated Kuna like it was Monopoly money and basically can't account for what I spent over those last two days.
While I managed not to dig myself into a financial hole, this wasn't the smartest decision. Looking back, it probably would've been a good idea to keep my phone calculator handy so I could do the conversion quickly and get an idea of exactly what I was spending on that Game of Thrones shot glass (you had to buy something to take a picture on the Iron Throne, it was worth it). I also could have kept track of my cash transactions on Mint or another budgeting app, as I generally do at home. I probably would have spent the money anyway, but at least I'd have an idea of just how much I was spending.
I hope to do another one of these group tours in the near future. Armed with this wisdom, I think my next trip will be even more successful than the last – I'll just have to duct tape my phone to my body.
Charlotte Dow writes, sings, and hangs out in theatres in New York City. She blogs at A Suitcase Full Of Pens and tweets at @charlotteatepie. 
Image via Unsplash
Like this story? Follow The Financial Diet on Facebook, Instagram, and Twitter for weekly tips and inspiration, and sign up for our email newsletter here.