3 No-Skills-Required Side Gigs I Tried & Whether Each Was Worth It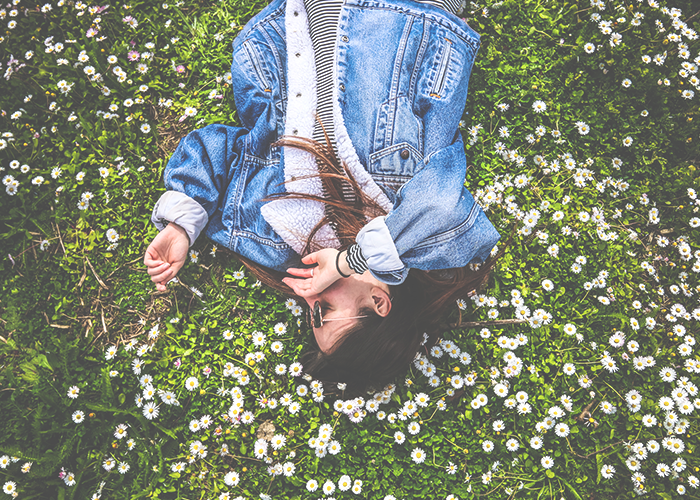 Selling crafty projects on Etsy, pitching creative skills on Fiverr or picking up jobs through TaskRabbit may require skills we don't have (or work we don't really want to do).
But who couldn't use a little extra money? Enter a different class of side gigs, where you get paid just for you being you. No particular skills, experience or equipment required.
Too good to be true? To find out, I signed up for a few myself. Here's what I learned — and earned — from my time as a paid audience member, rented friend and online survey taker.
1. Live Audience Member
I began by scouring Standing Room Only (SRO) for paid audience gigs in Los Angeles. (Other sites, like Central Casting and Auditions Free are good sources for gigs in other cities.) The signup process was straightforward, and took about 10 minutes to complete. I was asked to disclose basic info, like my age, gender and ethnicity, plus a few recent photos.
The majority of SRO's gigs are for daytime talk shows, game shows and cooking shows; last anywhere from three to eight hours; and pay $10 an hour. I narrowed down the upcoming gigs to three, and applied. Within a few hours, I got an email confirming I'd been selected as an audience member for an Asian puppet talk show. (Okay…) The only requirements were to wear bright, solid-colored clothes, closed-toed shoes, and show up at 2 PM that afternoon.
The gig itself consisted of a lot of waiting around, though I did get to hang out with some interesting fellow audience members, like a professional hip hop dancer and stand-up comedian. Once we got onto the soundstage, the "work" was extremely easy: We responded to directions to laugh, applaud, act sad or terrified, and so on.
In total, I was paid for a little over seven hours — and had $72 cash in my pocket by the time I left. Subtract the $4 I spent on metered street parking, and tack on the two hours I spent driving back and forth from the Hollywood studios, I earned about $7.50 an hour.
Bottom line: Overall, this was pretty fun and simple. Provided you already have the wardrobe, live in a city with live tapings and, most importantly, don't have other, better-paying plans for the day, I'd say it's worthwhile.
2. Rent a Friend
A few days after registering to be a friend for hire via Rent a Friend, I received a text from a 40-year-old high school science teacher visiting from Bakersfield, who was looking for a buddy for a two-hour outing at the science museum in L.A.
You can't reach out to renters or apply for a gig — "renters" initiate contact. Also, no monetary transactions go through the site, so you'll have to suss this out beforehand. We decided I'd be paid $40 an hour in cash after our meeting, and he'd cover admission to the IMAX movie and lunch, as well.
The day was pleasant enough, and it just felt like we were new friends getting to know each other. We talked about our work, upbringings and living in Southern California. We ended up spending about three hours together, and though he agreed to pay the full amount, I only accepted pay for two hours — $120 felt too steep.
Bottom line: This was certainly an easy $80. But I ended up being more uncomfortable with the idea of getting paid for friendship than I anticipated. Since my initial gig, I've received requests from Rent a Friend to be a party guest, another out-of-towner's tour guide, and a dinner companion for a business traveler — but said no to all of them.
If you decide to take the plunge, my advice would be to set your boundaries ahead of time, like whether you're willing to be real friends after the meet-up, or follow up with each other on social media.
3. Survey Taker
Signing up to take online surveys on Swagbucks.com — a site where you can rack up points to exchange for prizes, gift cards and PayPal credits — was a mere two-step process, and took less than a minute.
From there, I searched for interesting surveys to take, and eventually landed on one about my fast-food preferences and opinions on marketing promotions. It took about 45 minutes and yielded 250 swagbucks, or $2.50. It was easy, but felt tedious at times — plus, $2.50 for almost an hour's work is a horrible rate. However, that seems to be pretty average. When you first sign up, a message lets you know that most surveys take 10 to 20 minutes, and offer 75 points. So you'll be netting anywhere from $2.25 to $4.50 an hour.
Besides surveys, you can earn points by participating in various deals that come your way, like clicking on a coupon (15 swagbucks), signing up for freebies (50 swagbucks), referring a friend (400 swagbucks) or taking advantage of special offers, like signing up for a Hulu subscription (1,000 swagbucks). Of course, signing up for deals could lead to more spending. To avoid that, the only deal I opted into was clicking on a coupon for Michael's.
Bottom line: With such a low average hourly rate, I don't consider online survey-taking to be a great use of my focused time. That said, if you're someone who spends a good chunk of the day taking public transportation, or you're good at multitasking while watching TV, it's not a bad way to earn a little extra spending cash.
Read the original article on Grow. Copyright 2017. Follow Grow on Twitter.
More from Grow:
Image via Unsplash