4 Cheap Or Free Ways To Stay More On Top Of Your Life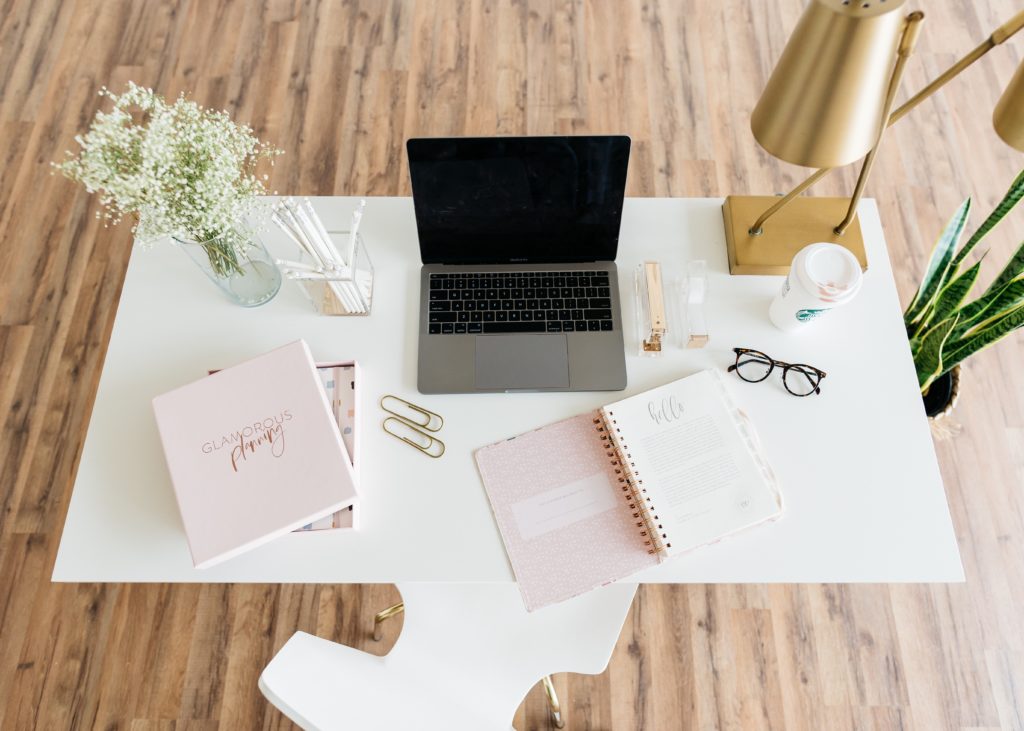 This post is brought to you by Experian and contains affiliate links. 
No matter what stage you're in, figuring out how to stay on top of the many facets of your life is a skill you need to cultivate. And like many skills, the amount of money you spend in the pursuit of improving it can vary widely based on your priorities, how much work needs to be done, and your discretionary income. 
There are several approaches to make sure you're on top of everything, whether that's the physical state of your home, your financial life, or general self-care. Some people hire a cleaning service or purchase specific financial products or services to keep them on track. However, staying on top of everything in your life doesn't have to cost a lot — and sometimes, it doesn't have to cost anything. That's why we're teamed up with Experian to offer Experian BoostTM*, a free tool to help you improve your FICO® Score**, to help you upgrade your life no matter how much you're able (or willing) to spend.
Here are four cheap or free suggestions for ways you can stay on top of your life:
1. Create a chore schedule you can live with
One of the quickest ways to make me feel like I'm in control of my life is to have a clean living space. In fact, maintaining a clean space is proven to help people live more productive, mentally healthy lives. Now that I live on my own, one of the perks is that I don't ever come home and find that all the work I've done in my living areas has been undone while I was out. I've experimented with different schedules (daily vs. every other day vs. just on weekends) and am still making adjustments, but I've settled on a general schedule that makes me feel like my home is clean and welcoming without making me feel like I'm throwing all my free time away scrubbing something. 
For me, that means I do the dishes and clean the counters every day and take the trash out roughly twice a week. Everything else gets put off until the weekend, and some things only get done every other week. Still, other tasks, like organizing my pantry, are done once a month or even once a quarter. Creating a chore schedule that fits my cleanliness and tidiness standards ensures that my home is a place that I enjoy returning to and helps me catch things that might otherwise slip through the cracks. (Side note: if you're the type who works best when bribing yourself, completing your weekly chores is a great way to "earn" a small, inexpensive treat.)
2. Improve your credit score
Staying on top of your credit score is a big deal, since it can impact everything from how much you pay for a deposit on an apartment to whether or not you can even get a loan or a credit card in the first place. Your payment history is the biggest slice of your FICO® Score** at 35%, so paying your credit cards, loans, mortgage, and other debts on time are a huge part of earning and maintaining a high credit score. Automating your recurring bills is a great way to do this.
So what do you do if you're just starting to use credit or you have a few slip-ups on your file? One way to potentially improve your credit score is to use Experian Boost™, which allows you to add your utility and telecom payments to your credit history — for free. If you pay monthly utility and phone bills, adding them to your credit history can provide a solid boost to your credit score. This can be especially helpful when you're first striking out on your own as an adult and haven't had long to establish a credit history or if you want to make up for some past mistakes. 
3. Prioritize time to relax
One of the things I wish I'd learned to do earlier in my life is to actively set time aside to decompress and relax. I have done a ton of time-wasting and procrastinating, but it wasn't until the last couple of years that I purposefully started to set aside time for myself to relax and do something fun. It can be easy to believe that if you aren't working in some form or another whenever you're awake, you're not doing enough — and that's a quick way to burn out. 
I've found that it's a lot easier to accomplish the mundane tasks of everyday living if I know I already have some time blocked out where I can do whatever I like without guilt and without trying to coordinate friends' schedules. Yes, I could always pitch to one more editor or reply to emails or research a tool that could be useful for work, but giving myself regular downtime to read or play video games or watch television or just curl up on my bed and listen to podcasts makes me less likely to procrastinate out of resentment because I'm feeling overbooked. Knowing that I have a block of free time scheduled for later in the day decreases my stress and increases the likelihood I'll stay on task.
4. Create a physical filing system
Paperwork, unfortunately, is an inevitable part of life. Whether you go all digital or like having paper on hand or prefer a mix of the two depending on what it is, part of being an adult is figuring out your filing system and making sure you stay on top of it. Going all-digital can be free — I prefer to archive bills and payment confirmations in my email account — but I have a cheap paper filing system for things like my work explanation of benefits and important documents (my passport, Social Security card, car title, etc.). 
I bought two plastic filing boxes and a package of hanging file folders years ago for about $25, and that's really all I need at this point in my life. The boxes have taken some dings over time, but the file folders keep everything organized so I can find important papers in just a matter of moments instead of digging through a disorganized bankers box and freaking out that I might have lost something critical. (Hi, college me.) However you want to deal with your important documents, have a process in place and stick with it.
Growing up means learning what to prioritize
Part of being an adult is figuring out what systems you need to put into place in order to stay on top of your life and your many responsibilities. What other cheap or free ways do you use to stay on top of your life?
To learn more about how Experian Boost can help you improve your credit score at no cost to you, click here.
*Results may vary. Some may not see improved scores or approval odds. Not all lenders use Experian credit files, and not all lenders use scores impacted by Experian Boost. 
**Credit score calculated based on FICO® Score 8 model. Your lender or insurer may use a different FICO® Score than FICO® Score 8, or another type of credit score altogether. Learn more.
Audrey is an editor and writer who spends her free time on young adult books and video games. You can reach her on Twitter or through her website.
Image via Unsplash
Like this story? Follow The Financial Diet on Facebook, Instagram, and Twitter for daily tips and inspiration, and sign up for our email newsletter here.