4 Employee Benefits You Might Be Missing Out On, From An HR Professional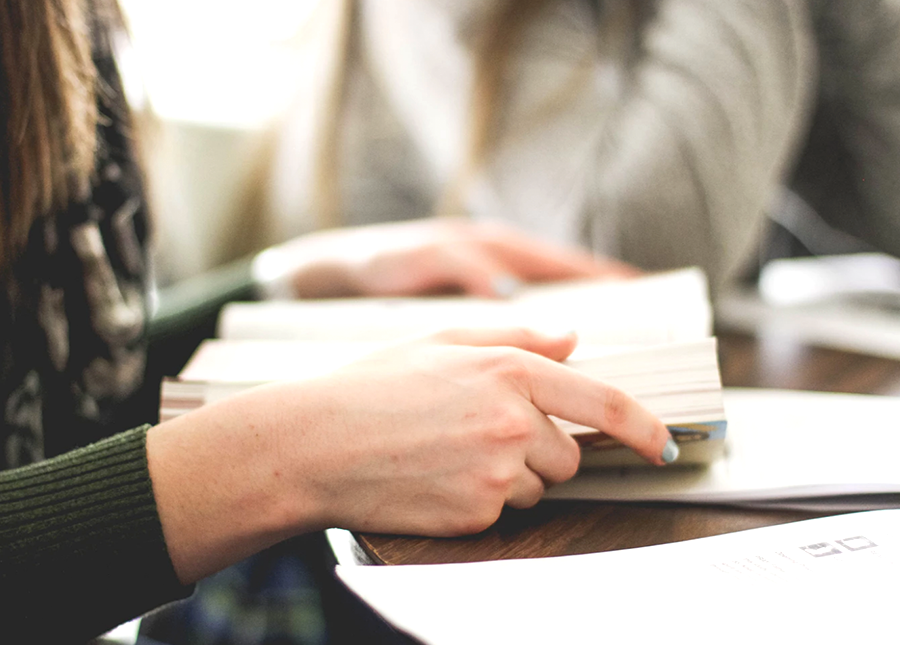 Chances are, you aren't taking advantage of all of the benefits that your workplace offers. I'm 99% positive. Why? I work as a Compensation and Benefits Analyst (AKA benefits administration literally makes up half of my job) and I still don't know everything about all of the benefits my employer offers. How can this be?! Besides the fact that I've only been at my current employer for six months, I believe there are two overarching reasons that employees don't have a solid understanding of all of their benefits.
Benefits are overwhelming.

 Being a new hire at an organization is a lot to take in. You're trying to learn the ropes of your new role, bond with your coworkers, all of the jazz, and then on top of it, your employer throws a huge Benefits Guide on your lap and says, good luck and have fun enrolling! You have 30 days. Let me know if you have any questions! No one has the attention span to learn the nuances of their benefits programs while also ramping up at a new company.

Benefits education is minimal or nonexistent.

 Typically, organizations put the onus on the employee to track down benefits information and learn as much as possible prior to selecting the benefits plan that aligns with their lifestyle. This is partially because employers cannot give benefit recommendations (hello liability), but the other part of this equation is that (I believe at least) employers aren't offering employees enough material that is easily digestible.
Now that we have that out of the way, I'm hoping we can have a nice, honest chat about benefits that your workplace might offer that you could be completely missing out on, and how / why you should take advantage of them.
1. Employee Assistant Programs (EAP)
A common misconception is that EAPs are only for counseling. Although assessments and short-term counseling services are an advantage of participating in an EAP, they aren't the only benefits that you should be acting on. Let's do a quick breakdown of ways an EAP may be able to create value for you FOR FREE!
Childcare & elder issues

Request child care and elder options in your area

Assistance with gathering resources to adopt a child
House, vacation planning, scholarships, as well as other consumer matters

Locating colleges or graduate schools

Researching College Scholarships

Locating summer camps for your children

Making travel arrangements

Buying / selling a home

Finding an Apartment

Repairing / remodeling your home

Shopping for a specific item

Locating resources for rent, utility, food pantry assistance or prescriptions

Locating Support Groups
The law or legal issues

Assistance with filing for bankruptcy

Estate planning

Family law (adoption, divorce, etc.)

Identity theft

Landlord/tenant issues

Personal Injury

Real Estate
Money, debt or personal finance

(my personal favorite!)

Budgeting

College planning

Debt management

Investing

Medicare / Medicaid

Retirement planning

Taxes
Emotional or mental well-being

Addiction, anxiety and depression guidance

Family/Parenting Issues

Relationships: dating, marriage, neighbors, etc.
I know this is a lot of information, and as cheesy as it is, I believe knowledge is opportunity. If your EAP can make your life easier by researching childcare options in your area, or can assist you with creating that budget you've been putting off, let them do it. It's almost like having a FREE personal assistant. Why wouldn't you want to take advantage of that
2. Commuter Benefits
If you live in a city & regularly use public transit, listen up! I want you to march into your HR department, look on your intranet, or grab that Benefits Guide and figure out how to sign up for your commuter aka transit benefit immediately.
Transit benefits are a pre-tax benefit, which means that the money comes out of your paycheck before taxes. This is a big deal because taking a benefit out of your check prior to taxes lowers your income, which in turn decreases the amount of taxes that are coming out of your hard-earned money, AKA you have more money in your pocket. It sounds a little bit confusing, but the moral of the story is, if you're using public transit in your city, give yourself a slight raise by taking the money you're already spending on transit out of your paycheck before you're taxed on it. 
3. Health Savings Accounts (HSA) and Flexible Spending Accounts (FSA)
Similar to our commuter/transit benefit example above, HSA and FSA plans are pre-tax benefits. This means that the money you're already spending on healthcare is taken out of your paycheck before you're hit with taxes and put on a special card for you to use for any/all health care related expenses. (Note that most of the time, HSA and FSA vendors have curated lists that state what you can use your funds to purchase.) There is a bit of a difference between an HSA and an FSA, so let's poke into that a bit.
What is a Health Savings Plan (HSA)?
HSA's work in partnership with High Deductible Health Plans (HDHP). If you do not have an HDHP, skip to the next section on FSAs, as an HSA does not apply to your current healthcare situation. Okay, now that we got that out of the way, here's what you need to know about having an HSA:
Check with your employer to see if they contribute money to an HSA on your behalf. If they do, sign up for your organizations HSA plan immediately

Note that you do not always need to contribute to an HSA to sign up for your org's HSA plan to receive employer contributions (although please check with your HR department, as some employers implement a match program, rather than giving money away for free)

Once you sign up for an HSA you will receive a special HSA card that you can use to pay for doctor's appointments, prescriptions, allergy meds, etc.

HSA money can be invested, which means that there may be fees associated with your HSA until you hit an account minimum. The upside to this is that your healthcare dollars can grow with the market, and the downside is that your HSA money may crash with the market

Note that if you have HSA funds, it is not a requirement to invest those funds. It is simply an option for those that are interested

The money in your HSA is your money until you spend it
What is a Flexible Spending Account (FSA)?
If you're not enrolled in a HDHP, an FSA is the next best way to save money on healthcare costs. However, prior to electing an FSA, it's important to understand the following:
FSA plans are funded entirely by employee contributions (AKA you, not your employer)

There are two types of FSA plans:

Health Care FSA – used for doctor's appointments, prescriptions, etc.

Dependent Care FSA – used for childcare, eldercare, etc.

FSA money can only be elected during open enrollment or when an employee is hired

The money in your FSA is yours for the plan year. This means that unless your employer's policy notes a grace period or $500 rollover (which is fairly typical), the money in your FSA plan is lost once the benefit year ends. This means that you should only elect funds in the amount that you know you will use during the plan year
4. Healthcare Provider Benefits
I live in Chicago, which is BlueCross BlueShield's headquarters. This means that BCBS tends to be the predominant healthcare provider among most organizations in my city. Because of this, I thought I'd create a short list of additional benefits I've discovered that BCBS offers to their participants. Of course, it's possible that your organization does not sponsor some of these benefits, but if they do, check them out down below. (Note that even if you do not have BCBS, it's possible your healthcare provides similar benefits to its participants.)
Well on Target Wellness Program

Self-directed health courses

Health and wellness articles

Wellness tools and trackers (workout diaries, health calculators, etc.)

Fitness program

($25/month gym memberships)

onmywayTM* Health Assessment (personalized wellness report)
If you're interested in learning about benefits that might be available where you're located, I'd recommend checking the Fair Health Consumer list of benefit resources by state here.
Janell is a HR professional from Chicago, Illinois. She is a coffee shop enthusiast that is passionate about using exclamation points in work emails, finding Chicago's best taco, and helping professionals revamp their resumes. Check out her blog, janellology.com, or her Instagram, @janelloohh, for additional content!
Image via Unsplash