4 Productive Sunday Rituals That Will Make Your Week Easier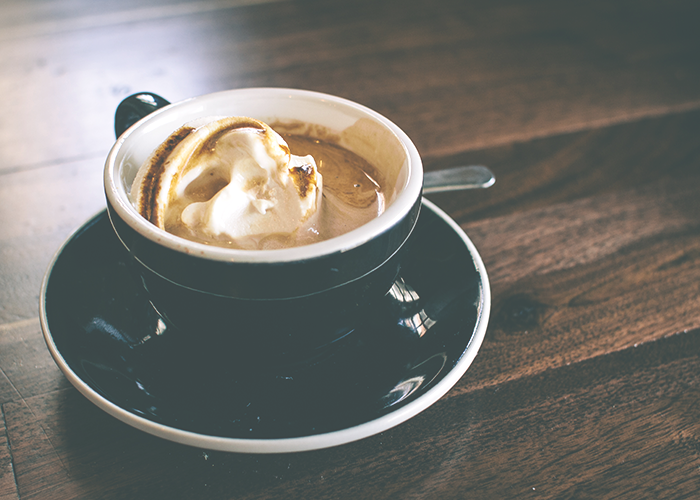 I used to characterize Sunday as the worst day of the week. It came around every seven days, signifying the end of my weekend respite. I would spend the "day of rest" dreading the days to come — days filled with hectic deadlines, obligatory meetings, and hours staring at a computer. As a result, I had come to dread Sundays as well. And to be honest, the dread did not spawn solely from the impending workweek. In my early 20s, Sundays were often spent nursing a reeling hangover
, the consequence of overspending and overindulging on cocktails, staying out too late, and probably ruining a perfectly-respectable pair of shoes on some grimy, divey, dance floor. But fast forward to my mid-20s and something is different; a switch has flipped; oh the times they are a changin'. As I approach my quarter-century celebration, I've discovered that I love and live for Sundays.
Granted, it's much easier to love a day when you're not feeling hungover and lazy, but my love for Sunday runs deeper. I've realized that the beauty of this special day lies not in the end, but in the beginning of a fresh week; a blank slate on which to build the next seven days. In the most minimal of terms, I organize my life on Sundays. While the workweek pressures have not yet sunk in, Sunday provides the rare opportunity for thoughtfulness. The stillness of Sunday night provides the sought-after time to anticipate the week's challenges, posit possible solutions, and determine how I can be most successful in the following days, while simultaneously indulging in some well-earned "me time."
Everyone's recipe for success on Sunday evening will look different, but the results will be the same. By taking advantage of the hours that Sunday night graciously provides, you should feel personally fulfilled and ready to kick ass in the days the follow. Think about it: you have five hours between 6 PM and 11 PM that you can use productively instead of wasting them away. What do you wish you had time for during the week, but unfortunately, don't? Occupy your Sunday by making a reality of your wishful thinking. Below I've listed the activities that I save for Sunday evening. I often reserve Sunday night to focus on these four things, because it makes me feel like I have an entire weekend day before getting down to business and setting myself up for a successful week. May my Sunday night ritual help serve as your inspiration for embracing a new week. Here's how I'll use this evening to set myself up for success:
1. Cook.
I truly love cooking for myself and find pleasure and purpose in the act of creating a meal. However, after an exhausting and stressful day at the office, sometimes the last thing that I want to do is make supper from scratch. Instead of feeling guilty for turning to takeout, I anticipate this problem on Sundays and plan for it. Because I live alone, I tend to prepare a large dish or two on Sunday night that I can use for several meals throughout the week. Any sort of soup, casserole, or stew easily yields 4-5 servings and lasts me for several days. Apart from the utility of planning and prepping my meals, cooking serves as an outlet for creativity and relaxation. I'm soothed by the repetitive motion of chopping vegetables
and get lost in tweaking recipes to make them my own. I'm not only given a feeling of purpose during my time in the kitchen on Sunday, but also a sense of bliss.
2. Read
I once read that the world's most successful people make time to read every day, even if it means getting up 30 minutes earlier to dive into a book before dawn. In an ideal world, I would be one of these dedicated readers. Unfortunately, my reality consists of weeknight Netflix binges and wearing out the snooze button, so reading doesn't always make it into my daily routine. Since I can't make it happen every day, I make sure to dedicate some time on Sunday to reading. Oftentimes reading is how I start or end my Sunday night routine, curling up in a comfy chair with my coffee and a great book. Whether I'm reading an in-depth autobiography
or a trashy romance novel, I allow myself to be consumed by the words and become oblivious to the outside world. 
3. Set goals
Every week comes with its own set of challenges, which is why I find it useful to set goals on Sundays. Currently, most of my goals are centered on curbing my spending. I dedicate myself to cooking the next five out of six dinners to avoid takeout; I assert that I will not make online purchases all week; I resolve to use only cash instead of credit cards. Each Sunday I write out my goals and place them somewhere visible in my apartment, so I can refer back to them each day and hold myself accountable to the expectations I created for myself.  
4. Meditate
I should really preface this by saying that I am just awful at meditating; my brain never seems to shut off. Instead of fighting off my anxieties about the upcoming week, I allow them to enter my meditation and address them head on. My Sunday meditation really just creates a thoughtful space to ponder the week to come and reflect on the outcomes of the past week. I don't sit cross-legged on a pillow with my eyes closed saying "Om" to myself; most of the time my introspection occurs while taking a walk, riding my bike in the summer, or just staring out the window. By taking the time to become mindful of my worries, excitement, and dread, I feel more energized and prepared to tackle these emotions as they arise spontaneously throughout the week ahead.

Thanks to using my Sunday nights wisely, I start each week on top. Don't get me wrong, not every Sunday night is this productive; I still spend the occasional Sunday evening curled up in the fetal position on my couch, coming in and out of consciousness while the Harry Potter weekend marathon plays in the background. But I've found that my best weeks are preceded by successful Sundays. So I no longer detest Sunday nights; I embrace them; I yearn for them. Never again will I condemn Sunday for bringing the weekend to a close. Now I welcome Sunday with open arms, eager to set my intentions for the week and thankful for the fresh start.
A Chicago native, Laura is a lover of travel, fun fitness, and eating all the foods.
Image via Unsplash