Budgeting
4 Things That Happened When I Was Forced To Go A Month Without Credit Cards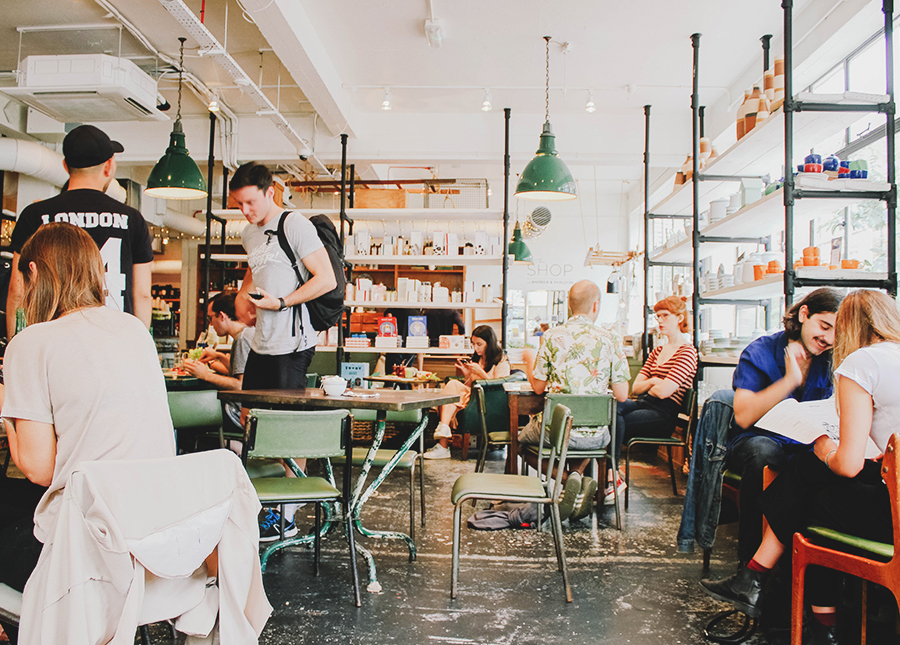 In an unusual turn of events, I ended up not having any credit cards for a month. And by unusual events, I mean I had a fraud alert on one and lost another. This doesn't happen often, if ever, so for both to happen in the same month was just wonderful. My credit cards were getting mailed to me, but then I was traveling a bunch, so I didn't actually get access to them for a while. So, with no credit card at my disposal, I was forced to reduce my spending altogether, and when I did spend, I had to use cash or my debit card — which I never do.
I like to think of myself as a good budgeter and money-watcher, so I thought it'd be pretty easy to manage my spending and rely on my debit card during this time. I've completed no-spending months relatively successfully before and I keep a strong budget on a monthly basis (or so I thought), so this would be a piece of cake! In reality, this month really put my budgeting-savviness to the test; it was a completely challenging and eye-opening experience.
1. I became suddenly much more aware of my daily spending.
I typically know where my money is going each month, and I always review my credit card bills to analyze that even further. I know how much to budget for groceries and utilities each month to comfortably have money to further invest or spend on things I enjoy, like traveling or concert tickets. When the money was instantly being drained from my account, though, I realized how much I spend not just on a monthly basis, but a daily basis, and how my days affect my budget. I actually spent way more money on weekdays than I realized, and my weekend spending was either very minimal or excessive splurging – there was no in-between.
I never had this perspective before because looking over a monthly statement doesn't quite have the same impact as watching your money disappear at the time of a transaction.
2. I realized what is and is not important to me, and therefore how comfortable I feel spending money on different things.
I love traveling, seeing live performances, splurging on experiences, eating good food, and spending on self-care. I knew all of this before this month, but it was all confirmed during my time without credit cards.
During this month, I occasionally went out for meals at restaurants, went to bars, saw movies in theaters, and did more activities that I don't normally do on a daily basis; I was soaking in the final sunny days of summer! This made me realize what I actually enjoy and where I want to invest my money. For example, I love the occasional splurge on a nice meal. I really don't like spending excessive amounts on sub-par meals or bar food while racking up expenses when I'm fully capable of and enjoy cooking. At bars, I became more reluctant to get that last drink around closing time because it really didn't accomplish anything for me, yet cost upwards of $15 or $20 (yay New York City drink prices).
I felt confident and comfortable in purchases that fit my lifestyle and passions more, and I realized things that cause me some financial anxiety or uneasiness that I otherwise would've brushed off as another line item on my larger bill.
3. I became more resourceful.
Pulling out money from the ATM often was a hassle, which left me relying on my debit card a lot during this month. Because I hated seeing my money fly out of my account with each swipe, I became a lot more resourceful, and I realized the resources around me that I don't normally take advantage of (but should). For example, I have a stack of gift cards that have been sitting in my room for months collecting dust, but I finally put some to use. This was great because I could still spend and treat myself or get the essentials, but I wasn't actually taking money from my bank account to do so.
My work also offers a great perk program that is totally free for employees. I can trade in my perk points for things like discounted gym memberships or discounted sports tickets, and utilizing these discounts made spending a bit more manageable. I could even trade in perk points for gift cards, so I planned out what I needed and got gift cards for those needs.
Finally, I learned to shop my pantry more. I love cooking, so I love having fresh, yummy ingredients on hand at all times. I do even go for the extra ingredients that I sometimes only use for one recipe. But rather than grocery shop, I spent more time shopping my own kitchen and creating recipes with what I already had on hand. This significantly cut down my grocery needs, and if I did need any extra items, I used perk points at work on Whole Foods gift cards.
4. I learned how important a budget really is.
I think the biggest lesson or aha moment I had during this month was how important a budget truly is. I'm usually really good about creating and sticking to a budget, but I'll admit that I haven't been great at watching my money and spending recently. With that, I've let my budget fall by the wayside. Once I was in a position where my spending was more liquid, I realized how far I had strayed off the path from my budget. This helped me realign and reposition my spending habits in a way that fit my budget and lifestyle, which made me more financially confident.
All in all, I think not having credit cards for a month was a blessing in disguise, because I did really learn a lot about my finances. I don't know that I'd ever want to experience this again, but it was a great wake-up call.
Angela is a full-time marketer with a passion for travel and protecting this pretty Earth. She lives for foreign food, language, and culture! In her spare time, she blogs about her travels. You can find her on Twitter @anzawose.
Image via Unsplash
Like this story? Follow The Financial Diet on Facebook, Instagram, and Twitter for daily tips and inspiration, and sign up for our weekly email newsletter here.