Your 4th Of July Cocktail: The TFD Office Favorite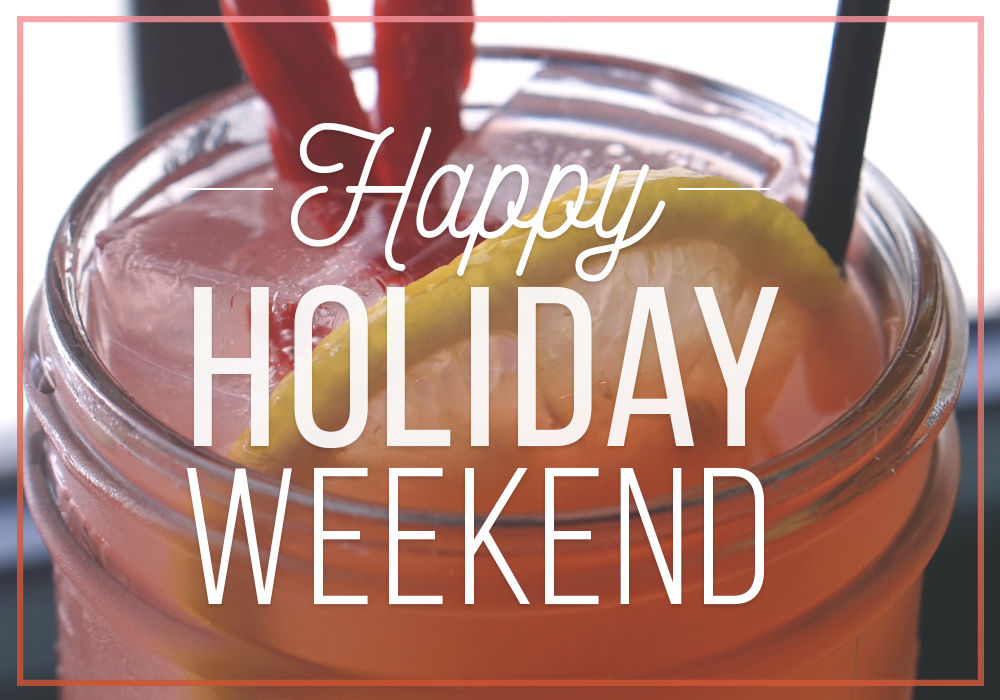 Well, guys, July 4th weekend is upon us, and that means so many wonderful things: smoked meats, fireworks, large bodies of water, and festive summer cocktails. (It also means some rather unpleasant things, particularly for redheads like myself, such as massive burns, heat rashes, and bug bites.) But the good definitely outweighs the bad on this holiday, particularly when it comes to all things culinary, and the 4th of July cocktail game is no exception.
While I love everything simple and summery — a good spritz, some rosé on ice, a Stoli blueberry and soda — I admit that there is something so fun and cool about going the extra mile to make yourself a special drink that takes perhaps a tiny bit of effort, but which makes the meal you're preparing all the more festive. Starting a delicious summer barbecue with an equally-thought-out drink is one of the keys to a great party, in my opinion. Beer does the job, but something like this recipe makes it feel like a treat.
So, without further ado, the recipe. This drink is a local favorite for the TFD crew, because it's our take on a signature drink at a favorite bar/restaurant just a bit north of our office. Harlem Public — any New Yorkers should definitely make the trip uptown to try it — is not the closest for a post-work happy hour, but it's always worth the walk, and a huge part of that is their awesome beer list and homemade speciality cocktails. And my personal favorite in the warmer months is their Twizzler Lemonade, which is as simple (and yet as wonderful) as it sounds.
For our approximation of it, we started by steeping one small pack (8 count) of Twizzlers in a pint of plain, decent vodka (we used Stoli). You steep between 24 and 48 hours, depending on how sweet/Twizzler-y you want your vodka to taste. As far as containers, you can steep it whatever, it only matters that the vodka is totally sealed. (We also steeped it for a day in the sun, then moved it to the fridge for the second day so it was nice and chilled, but chilling slows the steeping process.)
When you're ready to pour, your vodka will look something like this: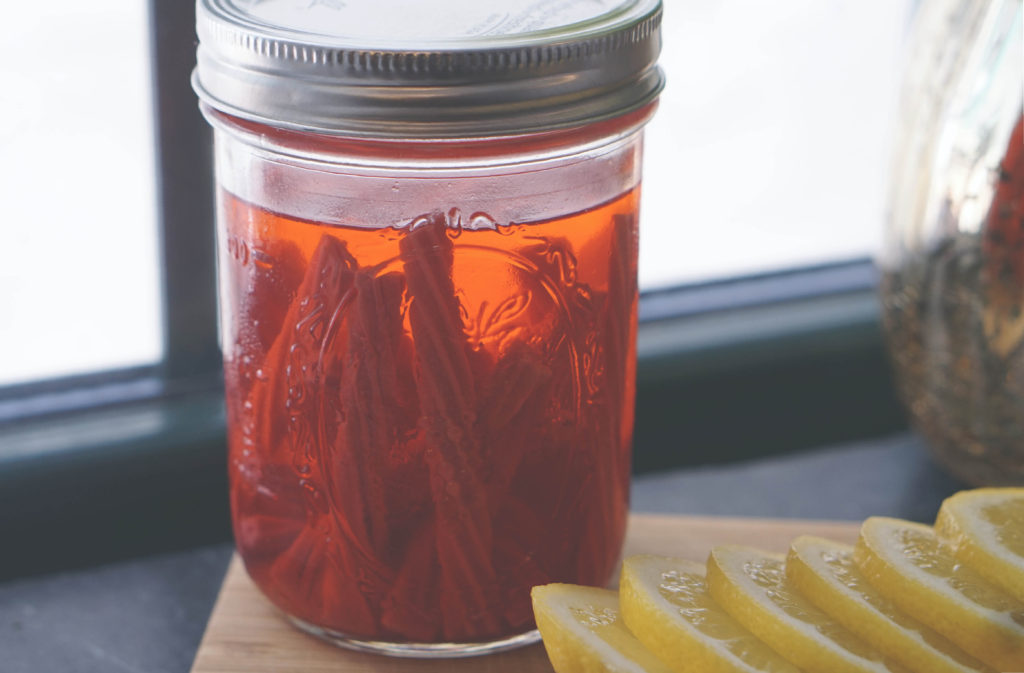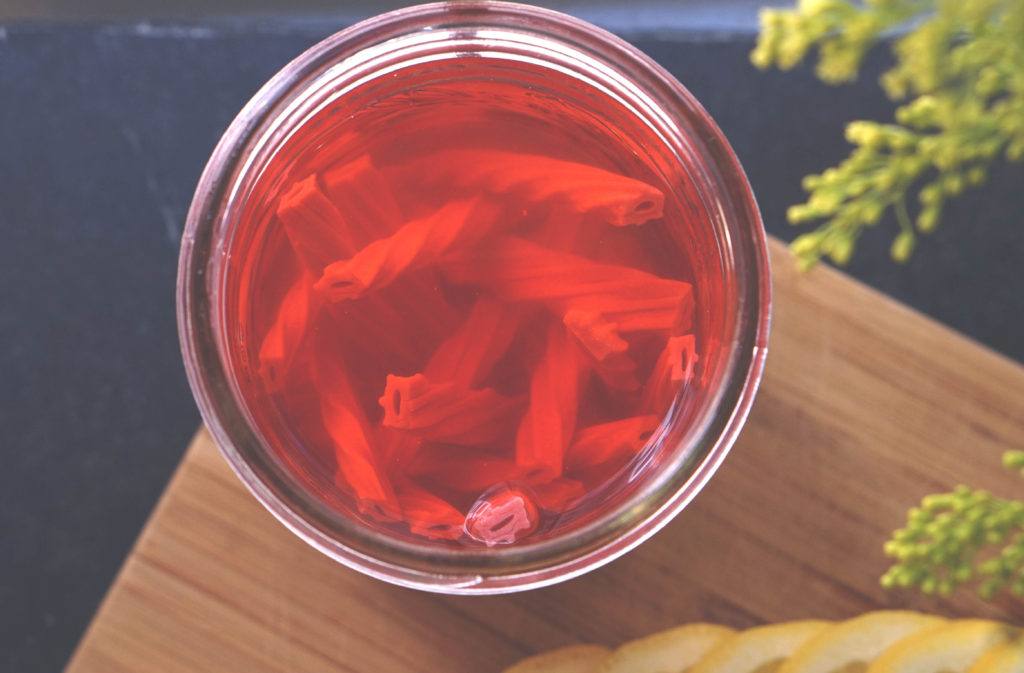 For the lemonade, we recommend fresh because a) it tastes way better/fresher and b) you can control the sweetness, because the vodka is already sweet. To make it, you simply need lemons, water, and powdered sugar. (Always use powdered sugar in cold drinks, because it dissolves instantly and doesn't leave that gross sugar-silt at the bottom of your glass — trade secret ;))
In our ideal lemonade for this drink, we used:
-1 cup squeezed & strained lemon juice
-4 cups cold water
-1 cup powdered sugar
Simply stir to combine and set aside.
To make the drink, fill your glass with ice and a lemon slice. Pour 1.5 shots of the Twizzler vodka and fill with the lemonade, then garnish with Twizzlers.
Serve, enjoy, let people be impressed, and marvel at how it at once tastes satisfyingly-sweet and totally refreshing/not cloying.
It's truly the perfect summer drink, especially for the 4th of July. Cheers!