Budgeting
5 ½ Things I Do To Stay Within Budget & Still Have Fun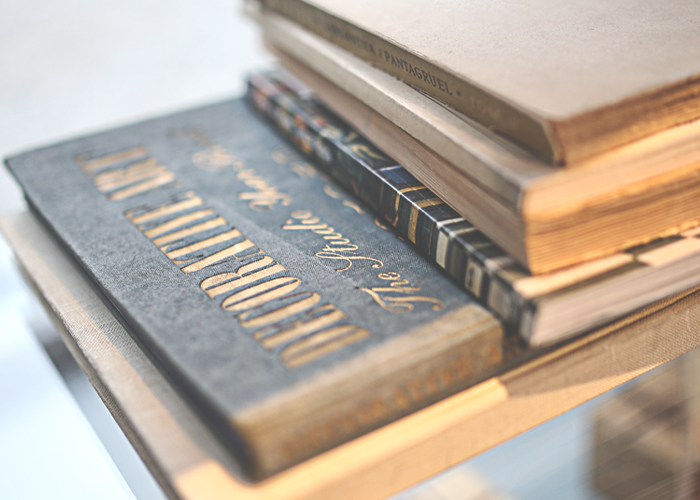 We've probably all read stories about easy ways to slim down non-essential expenditures. These include: drinking coffee at home, opting out of cable TV and gym memberships, and not buying clothes or shoes or gadgets that you don't really need. That's all solid advice, but what if you already do those things? What if you're already the budget-conscious person (or the low-earning person) who doesn't have a lot of room in their daily life to "cut out" more things. Here are some additional, and manageable, habits that keep me on budget without making me feel deprived.
1. Reading books and renting movies from the public library.
Reading is wonderful, especially when it costs you zero dollars. Buying a new book with that shiny hardcover feels good, but if you're on a budget, spending $20 on Yes Please or Americanah is quite the splurge for something you can get for free at the library in a few weeks or months. (I wholeheartedly recommend both those books, by the way.) Even at discounted prices, books still cost money that you could be saving. The library is also a good place to rent movies, because again, it costs you zero dollars.
2. Splitting an entrée.
My partner and I do this almost every time we dine out. We will get one order of curry from the delicious Thai place down the street, or split a burger at this restaurant in our neighborhood. I'm sure the waiters think we are the weirdest — look at that couple sharing a burger, gross — but you know what? We both end up eating just enough, spend at least half of what it would have cost us otherwise, and still get to be out and about in the world of people who dine. This recommendation really depends on how hungry you are, and the portion sizes offered up at the restaurant, but more often than not, it works out just right. If you want to eat out, splitting a meal is a good way to go.

3. Drinking BYOB or nothing at all.
The other day I bought a six-pack of beer at the grocery store and felt guilty about spending $9 on it. Then I met my friends at a bar a few nights later and saw that just one of those beers would now cost me $4 (which is really a bargain price, depending on where you live, but still). I don't drink much, so alcohol is not a huge expense for me to begin, but drinking out can definitely add up. If every week you have just one $5 drink while at a bar or restaurant, it adds up to $260 annually. That money could instead go toward a sizeable student loan payment, or your plane tickets home for the holidays. Making it a point to eat at BYOB spots — if you do want a drink with dinner — or foregoing alcohol altogether is one way to spend less but still get out.
4. Using a cellphone that is not an [insert fancy phone here].
I have never had an iPhone or other fancy cell phone (Android or otherwise), so I can't speak to their costs from personal experience. But casual conversations with friends who use iPhones indicate that they spend a lot on them. If you have an expensive phone and a pricey monthly service plan, changing both could help you save significantly over the course of one year.
Even switching from one plain phone to another can mean extra cash in your pocket. I used to have a contract with Sprint, where I paid more than $60 every month (and for a non-smart phone, which is just outrageous). As soon as my contract expired, I switched to Virgin Mobile, where I now pre-pay less than $40 per month for unlimited talk and text, plus data. (I also paid $50 upfront for the phone itself.) It's not a great phone, and there are some glitches now and again, but it does all the things I need it to do (talk, text, occasionally Google celebrity gossip). Is it great? No. Do I need or want more from it? Not really. And by using Virgin Mobile as a service provider, I save roughly $240 annually compared to my old, Internet-less Sprint service. There are lots of no-contract phone providers out there, including Virgin Mobile, Cricket, and MetroPCS. It's worth checking them out.
5. Getting my hair cut by salon students.
I used to really like dying my hair, but then early adulthood and its tiny paychecks were like, "nope, that's expensive and you cannot afford it." Now I just embrace the boring brown I was born with – it's really not that bad – and I get my hair cut every few months by a student at the Aveda Institute. They always do a good job when I go, and since the haircut costs between $12 and $18, I can tip $10 and still have spent a third of what a salon haircut would cost. This makes me feel generous and wealthy – tipping 50+ percent feels so fancy – even when I'm getting a bargain haircut. I know there are only a few Aveda Institutes nationwide (there was one in Chicago when I lived there), but there must be similar ventures in other cities, too. It's worth checking out if the option exists and you're not too picky about who cuts or styles your hair.
5 ½. Using public transit, or my legs, to go to there.
So, this is only a ½ because I am required to have a car for work, even though I take the bus to the office. Between car insurance, gas, oil changes, and the always-unexpected repairs, I'd be saving more than $1,000 every year if I didn't have to drive occasionally. And that's without me having to pay for a parking spot at my apartment complex (as is the case in many other cities). In a nutshell: cars are expensive. If you live in a place where you can do without, and you think you can manage it, then go for it. And find out if your employer offers any transportation-related perks; many places help pay for use of public transit (I get my monthly bus fare completely reimbursed by the company) or offer rideshares. Public transportation is often less expensive than maintaining a car, and gives you time to read a book, listen to some music, or get even more work done.
Daniela is a researcher living in Austin, Texas. She is just starting to understand Twitter.