5 Cute Pinterest Graphics That Actually Might Help You Reach Your Savings Goal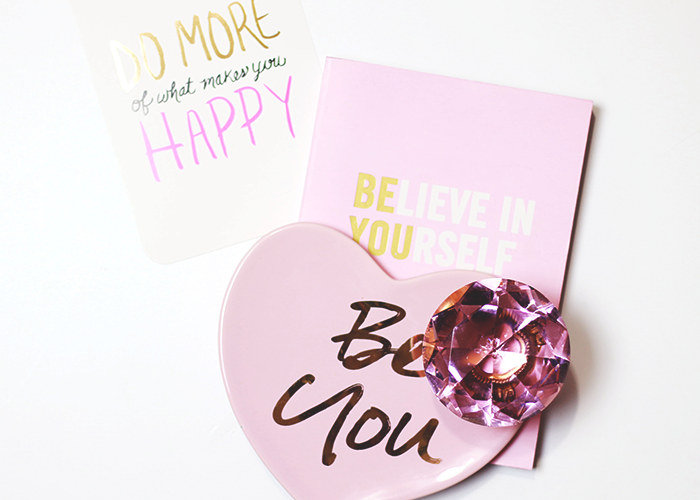 Last week, I wrote about how my favorite website (next to TFD of course, hehehe), Pinterest, helped me reach my $1,000 savings goal a whole month early with a cute little pin I found, which was a money-saving-challenge graphic. It might not be for everyone, but I know for me, the tedious task of putting bits and pieces of my paycheck away each week is made much more fun and manageable if I have a cute little graphic with a detailed plan of how I'm going to reach my goal hanging up on my bulletin board.
I decided to round up a few of my personal favorite Pinterest savings-challenge pins that I found while browsing that sweet, sweet black hole of cute outfits and DIY projects.
It is Pinterest-made-productive — and I friggin' love it. Here are my five favorite Pinterest money-saving graphics that may just help you reach your savings goal. Enjoy!
1. The cutest Holiday Savings Plan.
Okay, so, technically, you would have had to start this a couple of days ago to reach that exact amount before Christmas. But to be honest, I think this savings plan is a great one to start right now to help you stash a little extra cash away for holiday festivities. I also love the way it is a daily savings plan, and you just tuck away a small, manageable amount each day. I'm thinking about starting this one the day after Thanksgiving, and doing it until my final exams end — that way, I can do my gift shopping after classes end right before Christmas, and I'll have saved up a bit of extra money.
2. Crystal-clear, bi-weekly, six-month savings plan.
I love this one, because it tells you the exact date to set the money aside, alongside the exact amount you will be saving. Although it is easy enough to say you'll put the money away every week (or every other week, etc.), having exact, strict dates set when you will be putting the money aside helps to visualize the plan in your head, make sure you'll have that amount to save by that date, and not lose track of the day you're supposed to save. I also like that each savings date has a totally different amount of money, starting with the most expensive days, and working down to days when you'll just be putting a few dollars aside. This keeps the savings growing, but feels like it is getting easier and easier each week.
3. Unbearably adorable $15 savings plan.
Aside from being quite possibly the cutest, sweetest graphic I've seen on Pinterest (especially related to money), I adore the simplicity of this savings challenge: $15 per week, all year. After 52 weeks of setting aside the hardly-noticeable amount of $15, you'll end up with an extra $780 in your account. I might need to do this in 2017.
4. Easily manageable monthly savings plan.
To be honest, this is the savings plan that would probably be most effective for someone like me, who usually gets paid monthly from their jobs and therefore budgets and plans monthly rather than weekly. This one is also super easily manageable, because you start off putting just a tiny bit each month, and the highest monthly "payment" to your savings is $150. This challenge is excellent for someone who likes to plan ahead, because it is so much easier to manage a monthly payment than a weekly one.
5. Super simple penny savings plan
This is another adorable graphic, and I love how simple this challenge is: one penny the first day, two pennies the second day, three pennies the third day, etc. until you've reached a full 365 days. This one is so, so simple, and feels manageable because the highest amount you'll ever be saving is $3.65 on the very last day. It also is extra convenient, because if you're anything like me, you have pennies all over your life (i.e. in jars, in every purse you own, in desk drawers, in your car, etc.) that you literally will never use. Gathering them all and putting them aside each day for this challenge is a super fun and easy way to collect almost $700 in one year!
Mary writes every day for TFD, and tweets every day for her own personal fulfillment. Talk to her about money and life at mary@thefinancialdiet.com!
Image via Unsplash