5 Inexpensive Ways To Add Hygge To Your Holidays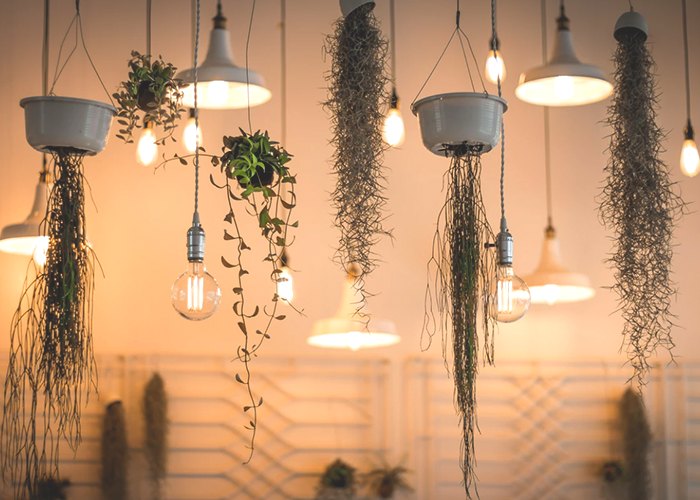 Hygge [hoo-gah]; the elusive Danish word that dominates our winter Instagram feed with pictures of glowing fireplaces and chunky knit sweaters. Having lived in Denmark for four years, hygge was one of the first words I learned. It's most often translated to "cozy," but it means so much more than that. Hygge encompasses a feeling of comfort, relaxation, and happiness — being in the perfect moment where all is well. It's so ingrained in Danish culture that after a particularly enjoyable night with friends, family or colleagues, it's tradition to say, "Thanks for the evening, it was hygge," to which the reply would be "super hygge." How charming is that?
With hundreds of books trying to explain the allure of this mysterious word, hygge has become a global phenomenon, almost reaching the heights of Denmark's other major pop culture export, the 90's band Aqua. At first, my Danish friends bragged about the popularity, but they soon became annoyed at our rather narrow interpretation of the word. North Americans have made hygge synonymous with winter coziness, but it really is so much more than wrapping yourself up in a blanket while simultaneously knitting socks and reading a book by candlelight.
Some of the biggest misconceptions about hygge are that you have to be doing something quiet, inside, and by yourself. As any Dane will tell you, hygge is a feeling that can be accomplished year-round, with any combination of people and activity. The basic ground rules are that you need to feel safe and comfortable, and to be present (you can't snapchat hygge). This could mean having a glass of wine with your partner on a sunny patio or sharing a joke with your colleagues at a Christmas party. However you envision it, creating an environment to experience hygge is something that we should be doing more often. Since the holidays tend to bring people together, now is the perfect time to experiment adding more hygge to your life! Read on below for five fun, and inexpensive, ways to experience real hygge this holiday season.
1. Plan a group activity
There is no better way to encapsulate the feeling of hygge than when you are laughing at something ridiculous with your friends. Meeting for coffee and lunch have become so routine in our day-to-day lives that they don't leave room for spontaneous bonding moments. Besides the mundane ordinary nature of these hangouts, meeting over food and drinks can also take up a sizeable chunk of your budget, especially during the holidays! That's why it's time to shake up your usual reunions and commit to catching up over a fun activity. Belt your heart out to nostalgic high school jams at a karaoke bar, embrace your inner child and build an epic snow fort, or get competitive with a board game night. Just be sure to put your phone away (or at least turn it on airplane mode), and enjoy the moment with your besties.
2. Craft away
I don't know about you, but I was a full-fledged craft nerd when I was a kid. I loved sitting in my living room and creating useless things out of pinecones and glitter pens. I'd like to blame the internet for halting my crafting ambitions, for the allure of Neopets was too much for my 13-year-old attention span. Nowadays, Pinterest has reignited the crafting trend, even elevating it to a professional level. Take a quieter day this winter break and try spending an afternoon browsing through DIY sites and committing to a project, like creating ornaments or a frameable art piece. Alternatively, you can buy cheap craft supplies at the dollar store and just let your imagination run wild! It's time to step back into the creative circle, so dust off your glue gun, put on a great playlist, and enjoy a hygge crafternoon.
3. Get outside
Being surrounded by nature is a sought-after activity for the Danes, perhaps because it is scientifically proven to help us relax, sleep soundly, and overall just feel good. Unless you are living in Arctic level temperatures, there is no excuse why you can't step outside this winter. Call some friends, embrace all the layers, and foray into the nearest green space. For those lucky to live close to a forest or national park, try going for a mid-day hike with the family, or practice your sledding skills on the snowiest local hill. If you're stuck in the city, then give outdoor ice-skating a whirl, listen to a podcast as you stroll along the riverside, or go watch some dogs live their best life in an off-leash park. Just get moving and get outside already!
4. Chase the sun
Enthusiasts are quick to share that their #1 tip for setting the perfect hygge scene is to light a sacrificial amount of candles. The association of candles and hygge is founded on the fact that there is very little daylight, and sunlight, during the Scandinavian winter. (During my first Danish January I experienced a grand total of 17 hours of sunlight during the entire month.) That's why lighting is so intertwined in the hygge movement. However, you can still achieve hygge without candles, just use our solar system's brightest star — the sun! Granted, basking in sunlight is notoriously difficult to do during the Northern hemisphere winter, but the point is to embrace it when you catch it. Keep your office curtains open during the day, and when the sun peaks from behind the clouds during your lunch break, I dare you to venture outside and embrace the feeling on your skin. Now that's hygge.
5. Indulge in baked goods
Arguably the best way to experience a hygge moment is to slowly indulge in an incredibly unhealthy pastry. The Danes are vastly underrated in their skills in the pastry arts, so much so that I would bet cold hard cash you would prefer a Danish pastry over a French one in a blind taste test. Next time you grab a coffee, why not also pick up a buttery croissant or apple strudel to share? For a more wallet-friendly idea, opt to spend an evening baking treats for your office or host a baking party with friends and split the cost of ingredients. Up your hygge game tenfold by having the team tackle the kanelsnegle ("cinnamon snail"), a classic Danish pastry known to us as a cinnamon bun. In these moments, it's best not to worry about how much butter you are putting in the recipe, and instead simply focus on how delicious it tastes.
Maggie Clark is a 26-year-old Canadian situated in Toronto, Canada alongside her wonderful golden retriever Cali. A nutritionist by trade, Maggie has spent the past four years working abroad in the food and healthcare industries and can be currently found cooking up a storm on Instagram @omnivoresdelight.
Image via Unsplash