5 Mistakes I Made That Forced Me To Move Four Times In Two Years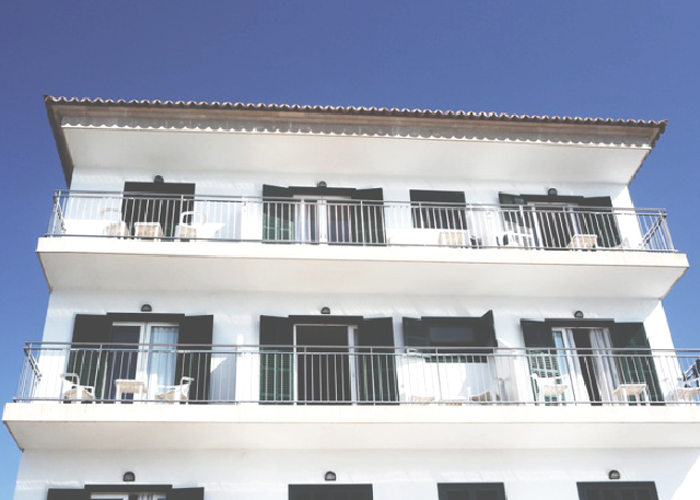 After I graduated, I gave myself a seven-month grace period to keep living in my college town, and figure shit out. That brought me to January 2014, when I faced a problem: Did I sign a new lease in the town that I had a job in, but no opportunity for moving forward, or did I move somewhere without a job? I compromised, and moved into a four-month sublet, thereby extending my grace period. A month later, I got a job in LA, and was given five days to move across the country. And, as with most entry-level jobs, they didn't pay relocation costs. Fortunately, I'd been saving up to move, so I was prepared to incur these sort of expenses. I had five days to find a subletter, and get all of my stuff — including my car — across the country. And I didn't have time to wrap everything up in upstate New York and drive across the country.

I made it, and after spending a week on a friend's couch (while starting my new job), I moved into my first apartment in LA in March. What I didn't realize, because I had very little knowledge of the city, was that my apartment was not in a safe or quiet neighborhood. And though it was less than 10 miles from my work, in traffic, it took an hour to get there in the morning, and an hour and a half to get home. So, six months later, I found a subletter, and moved again, to an apartment in a pricey neighborhood that was much closer to work. Not only could I not, reasonably, afford the apartment, but when I left my job six months later to transition into freelance life, it seemed ridiculous to be paying too much for an apartment that was close to a job I no longer had. So, after ten months in that apartment, my (very kind) landlord let me out of my lease, and I moved to the apartment I now live in. And there you have it. Four moves, in less than two years, and finally I'm in an apartment I like, paying a price that works for me.
While it's finally worked out, it doesn't feel great to have four post-grad moves under my belt already. Moving is extremely expensive, and I had to do a lot of scrimping, saving, and budgeting to be able to fund these moves. Here are five important things I've learned about moving costs in the last two years:
1. I needed to budget for unexpected moving costs, like transportation (whether that's a plane ticket, or gas to get across town).
When I moved to LA, it cost me $1,300 to ship my car, but I packed all of my things into my car, so it covered any shipping expenses I would have had to deal with. I adequately budgeted for my plane ticket, and for a rental car during my first week in LA, which I got a great deal on. But I didn't plan for any additional transportation costs, which meant I wasn't thrilled that I had to pay for an extra week in a rental car when my car showed up a week late. Also, during my most recent move, I had to get all the way across town, and I didn't budget for all the gas I would use making countless trips across the city. I probably made the eight mile trek back and forth about five times.
2. It's crucial to always take responsibility for finding a sublet, instead of trusting that your landlord or someone else will take care of it.
I am typically the roommate who deals with things like posting to Craigslist, taking pictures, etc., and while it's a lot of work, I like to stay on top of these things. When I moved out of my apartment that was too expensive, my landlord said he would let me out of my lease, without making me find a sublet. This is very sweet, but it's also risky, because I was worried that he would change his mind, and I'd be stuck paying the last two months of my lease. So, while he looked for a subletter, I did too, so I would have a potential fall back tenant in case his plans fell through.
3. I needed to do much more location research.
Perhaps it goes without saying that the biggest financial mistake I made was that I actually moved four times, which is very expensive. I could've crossed at least one of those moves off my list if I had done more research about locations prior to moving. When I moved to LA, I had so little time to find a place, that I actually had to send friends to look at apartments for me. I then dropped off my new roommate and my deposit an hour after I landed in LA. I didn't feel comfortable asking anyone to test my new commute, so I was trusting Google maps, which promised me it would be only 45 minutes on the worst days. That was wildly untrue, and I had never spent two and a half hours in a car per day, so I didn't realize how much I would grow to detest it.
4. I should have asked about the apartments' loop holes, and why the former tenants left.
Every time I've been on the look out for an apartment, I've been desperate to find something, which has definitely worked against me. Finding apartments in LA can be very challenging, because things move so quickly. So, when I found something I liked, I would pounce, which means I wasn't asking as many questions as I perhaps should have been. The first apartment I lived in was within walking distance of a night club. I asked the landlord briefly if it was going to be too loud, and made the mistake of believing him when he said "no." I made that mistake because I was starting a job 12 hours after arriving in LA, and I desperately needed an apartment. Of course it was too loud. And it also meant that we often had strangers smoking outside our door, and talking loudly, at 3 AM. Even now, I live in an apartment where we have a lot of issues with our neighbors, and it's stressful. I wish I had asked why the last tenants moved out, in case it had been because of the neighbors. (It's optimistic to believe a landlord would be upfront about this, but it's also worth a try.)
5. I should never have paid a rent that was a third of my gross income (given that I could have avoided it).
I lived in the too expensive apartment for ten months, and it was by far the nicest apartment I've ever lived in. When we're having problems with our neighbors, my roommate and I still joke that we miss the old place. But I had to go through a lot to keep that apartment for as long as I did because it was out of my price range. I airbnbed, and I took on a roommate for the last month. I've always heard that you should not pay more than a third of your income in rent, but whether that number is before or after taxes was never clear to me. After that experience, I learned that I'm more comfortable when the rent is closer to a third of my income after taxes. I know that, in some cities, it's nearly impossible to do this, but in LA, finding a cheaper apartment was very doable. And because I was going freelance, and wanted to be building my savings as much as possible, paying a third of my gross income was just too much for me.
Image via Pexels