5 Money Choices I Made In My Early 20s That I'm Thankful For In My Late 20s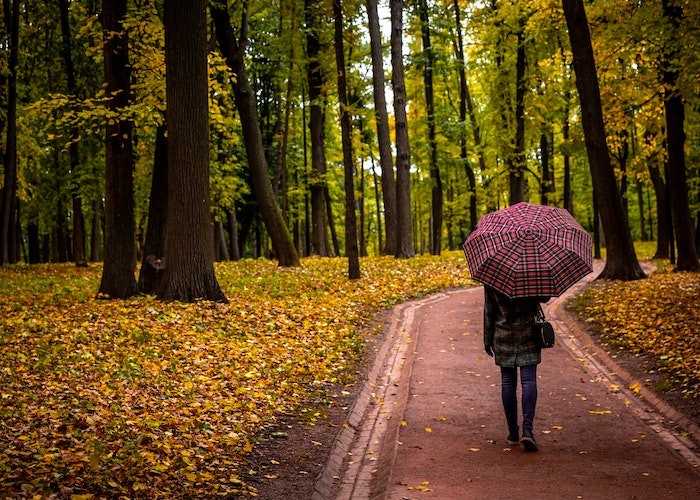 Remember the days when your parents would lecture you about the benefits of saving your allowance for your future? Well, it was a lesson that I wish I had paid closer attention to during my formative years. Especially with all the money I wasted on beanie babies (I swear they'll be worth something….someday). With 2016 being the year that I officially hit my late-20s, I've noticed a shift in the way I view my life, the choices I make, and most importantly, how my relationship with my finances has become a top priority.
I'm starting to have some important conversations with myself about my future. Some of these have included: retirement goals, allocating money toward hobbies and travel, and some oh-so-serious thoughts of purchasing my own home and truly making Chicago my forever home base. Honestly, all these thoughts would have petrified me just a year or two ago
During a recent visit to my accountant to file my taxes, I realized just how important the financial decisions I've made in these last few post-grad years have shaped the way I'll be able to make these dreams a reality. I wanted to share the five best financial decisions I made in my early 20s, including tips that have worked for me over the years to be more confident in my financial future. (And to provide a disclaimer: I'm not a financial advisor or planner. Everyone's financial situation is unique, and I'm simply sharing the decisions I've made in the last few years that have helped me.)
I hired a financial planner/accountant. 
From student loans to consumer debt, many young adults are graduating college with more debt than ever before. After seeing a few friends struggle hard with debt post-grad, I made the decision to avoid debt in any way possible. Upon graduating and securing my first entry-level position, I made the conscientious (albeit pricey) decision to hire a financial planner/accountant. Why was this decision so important? My financial planner taught me how to budget, holds me accountable to that budget, and allowed me to grow financially. I'll be heading into my 28th year with no debt, a well-planned retirement account, and the financial freedom to do all the things I love including traveling, blogging, and happy hour drinks with friends. If you don't want to pay for a professional, LearnVest is a great alternative and a cost-effective solution.
I developed side hustle(s).
An important article recently came out in The New York Times on how more and more millennials are taking on side hustles to supplement their income and give them financial freedom; who says that millennials are lazy? In my opinion, the easiest way to become financially free is to make more money. And for me, the key to making more money is having diversified income. Over these last few years, I've developed more than one side hustle that keeps a steady stream of money coming in. Think you don't have the skills necessary to start a side hustle? Trust me you do, you just may not know it yet. Keep a notebook with you and write down things that you enjoy doing in your own free time. It's those passions that will fuel your creativity and help you hone in on a marketable skill.
For example, my blog is a labor of love, but one which also brings me opportunities that pay to keep it running. From blogging, I developed an interest in photography, and I spend some of my free time developing my photography skills. I'm currently at an age where my friends are getting married and pre-wedding boudoir photos are all the rage. One thing led to another and now I offer my boudoir photography services to brides interested in getting photos before their wedding ceremony. 
I started an "OH SH%T" fund.
I'm not talking about the emergency fund, although I'm a huge believer that everyone needs one of those, too. I'm talking about the oh sh%t fund. What's an oh sh%t fund? It's $100-$200 of cash that you keep hidden somewhere in your apartment, or if you prefer to go senior-citizen style, you can keep it under your mattress. Over the years, life has taught me one thing, cash is king and you never know when an emergency may strike. As a society, we rely far too heavily on plastic credit cards to get us out of a pickle. What happens when you lose your wallet, or get your purse stolen? That's where the oh sh%t fund comes in, and trust me, you'll be thanking yourself for this smart financial decision. Start building your fund quickly and painlessly by taking a $5 bill each week and stuffing it in an envelope until you have enough cash saved up.
I bought insurance, and not just for my health. 
Once you've moved into your own place away from the parents, it's time to start thinking about insurance outside of just your health. Renter's insurance is easily one of the best purchases I've made in my entire life. Living in a big city like Chicago (or any city really), crime isn't a myth and things sometimes go really bad. If your apartment gets broken into or your garden unit floods, will you have the disposable income to replace your TV, computer, sound system, and other apartment essentials?  Maybe not. Renter's insurance is a relatively minimal cost, but it will give you peace of mind should anything happen to your apartment. I pay $80/year and it is well worth it.
I developed a financial filing system. 
A moment ago, I stressed the importance of developing a side hustle to bring in that extra income on a regular basis. Well, your financial planner/accountant will definitely be interested in that side hustle money come tax season. The best part of tax season is the sweet refund once all the dirty work is done. The key to getting that refund, for me, is organization and a financial filing system. This is definitely a personal decision, but I've found that spending a few minutes each month organizing my financial paperwork into separate categories really comes in handy during tax season. From retirement account information to your corporate benefits paperwork, it's crucial to be dedicated to keeping your filing system organized and well-maintained throughout the year. I personally love this file container from The Container Store that is also waterproof. With these hanging files and a label maker, you'll be in business for less than $50.
What financial decisions have you made in your 20s that have worked for you? Please share your experience in the comments below.
(The post was originally published March 2016)
Monica Modzelewski is a Chicago-based HR Professional by day and lifestyle blogger at night. Monica's blog, Caravan of Style, focuses on career advice and affordable fashion for young women in the workplace.
Image via Unsplash