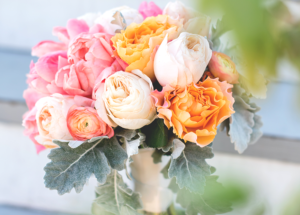 Here at TFD, we generally reject a lot of the bad, Pinterest-y inspirational advice that is floating around out there on the internet. But interestingly enough, we're totally here for a lot of the super-common dating advice that is often shared. Not only is a lot of common dating advice really helpful in forming happy, healthy relationships with romantic partners, it also can be easily applied to your financial life, and actually help your relationship with your money, too. (And we're always here for advice that will help our financial lives, right? Right!)
There are a lot of things that are so important in relationships — things like communication, intimacy, and honesty — that are also crucial if you want to have a healthy financial life. In this week's video, Chelsea gives you the inside scoop on five pieces of dating advice that will actually help you with money.
If you need a little help in your financial life (or your dating life, or both — no judgment!) head over to the channel and check it out!
Image via Unsplash