5 Practical Ways To Make Studying Abroad Not Just A Rich-Kid Thing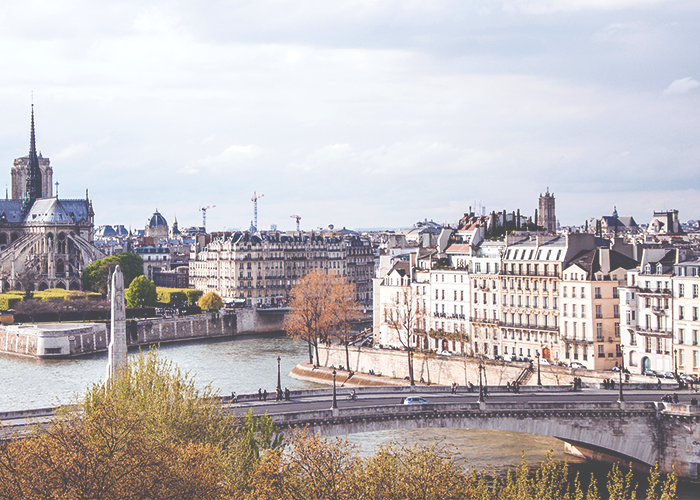 Studying abroad, away from your family and all familiarity, may be one of the biggest challenges a student can face. While studying may only take a few years and a few sacrifices, the managing of daily life abroad on a budget is an entirely different thing that those students will have to face every day. Studying abroad means student fees, increased expenses, food, and basic essentials that typically go above and beyond the cost of what you might pay living back home in the states. In some cases, you may need to budget additionally for your board and lodging.
Studying abroad can be tiring — physically, mentally, and financially. Being away from home may disrupt the concentration of a student and, at the same time, present challenges in terms of financial wellness. With all the money going out, like payments, bills, and student fees, it's important to figure out ways to bring money back in. But how?! As a student, it's essential to make time for work and save money, and to concentrate on making time for both. Are you making room for both?
The answer should be a resounding "yes." Saving money while being a full-time student is very possible, and it can be done with simple strategies. It's important that you give yourself some wiggle room in terms of budgeting and saving, and I'm going to help you by giving you tips to save more and make more money. Hopefully, this will help you do a better job at juggling both. Studying abroad doesn't have to simply be for "rich" kids who have a ton of disposable income at their finger tips. Anyone can afford to do it if they take concrete steps toward smart financial planning to help them balance studying abroad with paying their bills.
1. Be a part-time tutor.
One quick way to earn extra income is to work as a part-time tutor. You'll find that parents actually prefer that their child's tutor is also a student (preferably in college), because that typically means those students will have routines and techniques that can be useful when applied to their own children. Looking for a part-time tutoring job is quite easy, especially when looking around your own school. You can approach your own counselors or teachers, and inquire about tutorial services that the school may offer to younger students in more junior classes. Be sure to use websites, like Care and Teach, which will connect you with parents who are looking for tutors. Make sure that you're using your extra time to maximum productivity, and set up a prompt and strict time for your tutoring hours.
2. Use student discounts.
This one seems kind of obvious, but don't discount the very positive effect this can have on your wallet and budget. There are many student discounts you can tap into to save money –- from discounts on bus fares, food, houseware items, and other basic necessities. It is simply a matter of knowing where and what establishments offer these discounts. Another way to save money through discounted necessities is by choosing a cheap (but also safe and convenient) apartment or dormitory room that can be shared. Find a roommate, and share your living space with a friend or trusted classmate to save a ton of $$$. Instead of living alone in a dorm room or apartment, share it with a friend or classmate, and this will split the rent in half (or more). You can look for apartments that are near your school and in a safe neighborhood, or you can ask for referrals from upperclassmen who have similar living arrangements. Check out the articles here, here, and here, which provide excellent tips for finding affordable housing abroad.
3. Learn how to cook.
One of the biggest expenses for students living abroad (or locally), is accounting for meal and grocery shopping. Even if you find a restaurant, fast food, or convenience store that is cheap, it can still be pricey if you visit it daily (or semi-regularly). Cooking at home is, hands down, the way to go. Learning the art of cooking, even in it's simplest form, can save you a lot of money, and you'll avoid the need to eat out often. And, if you already know how to cook and are good at it, you can even use that skill to earn extra income. For example, you can cook food, pack, and sell it to your schoolmates.
4. Get travel and health insurance.
When you are studying abroad, travel is a constant activity — whether it's going home for Christmas or traveling away with your friends during long weekends. Travel insurance will help secure your travels, and protect everything from your luggage to unforeseen (and expensive) circumstances. If you encounter any problems on your trip, which demands money out of your pocket, your travel insurance will help you get refunded for it. Health insurance is an important investment when you are living abroad. You'll never know when you might be in need, and need coverage for potentially dire health-related purposes. It is good to know that you have health insurance to help you out financially.
5. Try for scholarships.
One of the best ways to save money on expensive tuition fees and school fees is to become a scholar, and apply for scholarships. Scholarships can take a great discount on your dues, and, in some cases, they can even pay your full tuition for an entire school year. This leaves you only having to think about your daily necessities, board, and lodging, and can even allow you to work more. Scholarships may not be easy to get, but if you study hard, pass the exams, apply for a bunch of them, and (potentially) snag one, the benefits can be a w e s o m e.
Saving money, working hard, and budgeting smartly is important, even when you're a student and awaiting a diploma to "start" your life. You do not need to wait for graduation to start building up your financial independence. Start saving money now. It's important to practice being independent and responsible for your overall financial wellness, especially if you're taking your education abroad. Keep this list of five practical ways to save money under your belt so you can start plugging them into your financial strategies today.
Andy Bell is an everyday learner and editor, working at Tutoring help. He loves his job and is very passionate about online learning that helps businesses achieve their goals. 
Image via Unsplash