5 Room Refreshes Under $20 That Improved My Work-From-Home Life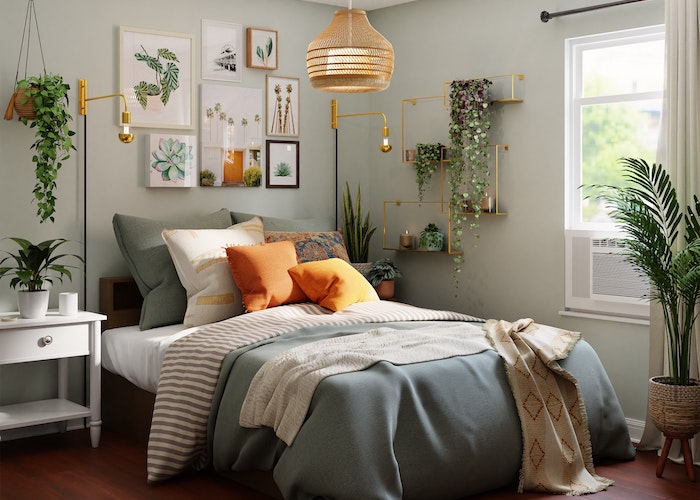 Bedrooms, living rooms and other spaces in our homes have taken on a whole new function over the past year. What was once a space reserved for relaxation after a long hard day has morphed into a multi-purpose location for both work and leisure. Particularly if you live with roommates and work or study from home, chances are that you are currently living out a big portion of your days from your bedroom. And if it's been like this for over 12 months, you could feel like you're hitting a productivity wall, that the days are blending together, or any other complex emotion that results from spending all of your time in a tiny room. 
Switching up the vibe in your space can help, even if just to bring you a bit of joy and solace. In a world where we're expected to function as regular humans while crammed into a small space and isolated from our normal routines, little adjustments and additions can brighten your mood, motivate you and even bring you closer to yourself. As a blog on this topic from Study Break says, "During a time where there's little to no change in daily life or surrounding scenery, it's important to seek out some safe change for the sake of your mental health and overall happiness. Whether it's because you want to make a space feel new again, alter its main purpose, or give yourself something to do, changing up your space has many benefits."
I can attest to this claim. While small pick-me-ups such as buying fresh flowers and helpful additions to my workspace have always brought me joy, I wouldn't have thought that the purchase of a new lamp could impact me so deeply. But this has been the reality of the past year: latching onto silvers of bliss wherever possible, and welcoming anything that can make life a little more doable. 
So, my friends, I firmly uphold the power of tiny room refreshes, particularly during these strange times. This could look totally different for you depending on your budget: maybe you want to repaint a wall, buy a new bed frame, or simply rearrange your furniture. But if you're looking for simple, low-cost additions that will instantly brighten your mood, here are a few that worked for me: 
1. A Fuzzy Rug: $15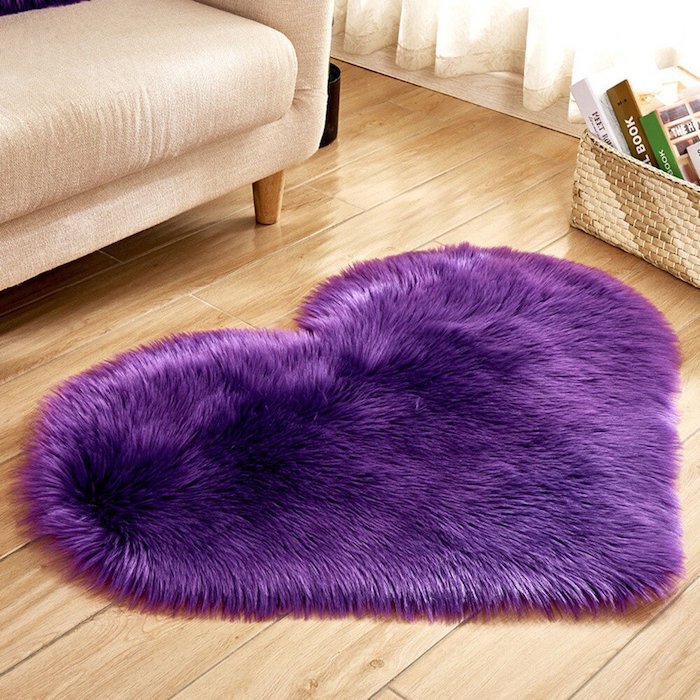 There's nothing that makes me want to get up from my desk chair less than thinking about my feet on the cold hardwood floor. Adding a fuzzy rug underneath my desk chair, where I spend 7-8 hours a day sitting, has meant a little comforting treat each time my feet hit the ground. Plus, it stops my desk chair from rolling on the uneven flooring (hands up if you live in an old flat!). 
The fuzzy heart rug above is actually from Wayfair and $14.99. Hurry up because they are selling fast (but Wayfair is usually pretty good at restocks!)
2. A Lava Lamp:  $10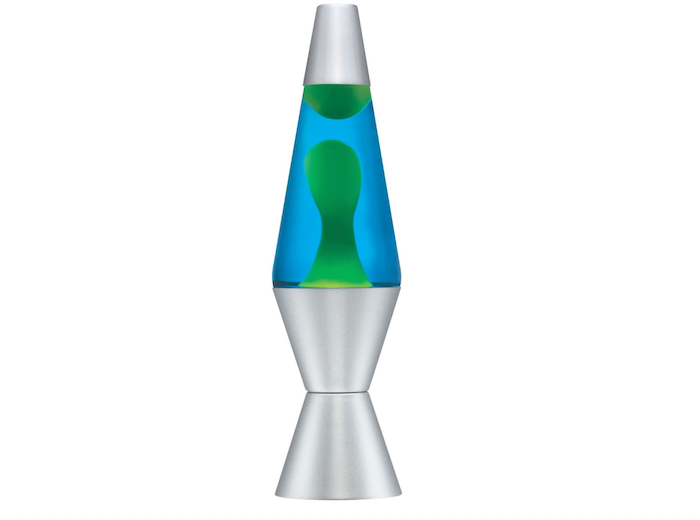 Did anyone prize their lava lamp above all else as a kid?! These iconic lamps bring a unique ambiance to any room, thanks to their warm and colorful light. After spotting one in a movie recently, I decided to see if they were still on the market. It turns out, lava lamps are available in a variety of sizes, and can even be customized. With one lava lamp, I've introduced both warmth and nostalgia to my room.
While you can pay a but more for a customized lava lamp, you can get one at Target for as low as $9.99.
3. A Weekly Single Bloom: $2-3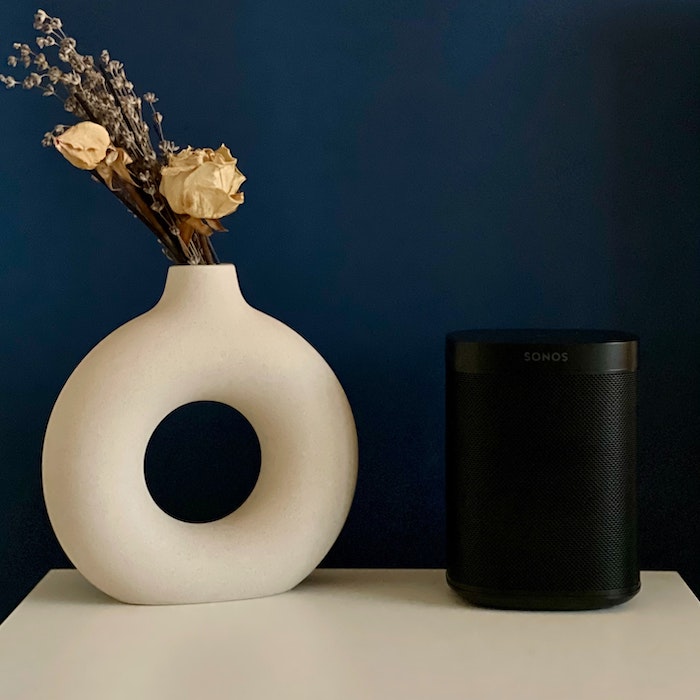 Adding a little bit of green to your space, whether it be a plant or cut flowers, is a proven hack to uplift your mood: bringing nature indoors is known to purify the air, boost creativity, encourage productivity and more. I'm partial to buying flowers, but this habit can be pricey with bouquets lasting just a week or less, and cost $8 and up. 
Buying a single bloom helps cut my flower budget down significantly. I've recently realized that most florists will allow you to purchase a flower or two on their own, with some priced at as little as $2. This allows me to freshen up my space each week for a fraction of the cost. 
Single bloom / single stem flowers can be found at your local grocer, florist, or flower peddler in your neighborhood (Image Source)
4. Essential Oil: $8 – $13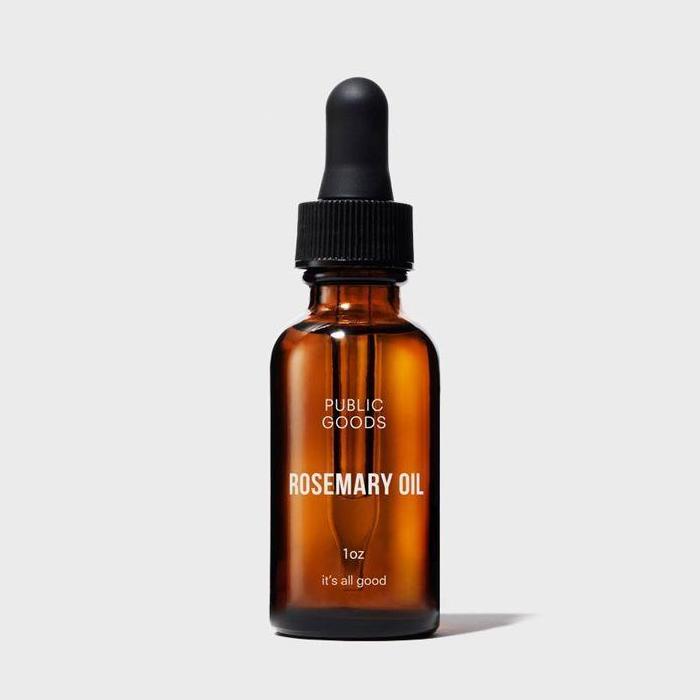 Bringing a new scent into my room is a simple way to make it feel different instantly. Whether it be a seasonal scent or smell for a certain time of day (mint is energizing, lavender is relaxing), aromatherapy has an array of benefits depending on your scent of choice. Plus, I find that one bottle lasts for months and can be used in many different ways: in an oil diffuser, diluted as a room spray, or added directly to my pillow! However you decide to use them, essential oils can take you on a mini wellness retreat. 
You can purchase vegan-friendly, cruelty-free oils from Public Goods, here. Scent variety ranges from Rosemary ($8) to Lavender ($13).
5. Second-Hand Frames: ~$8 (price varies)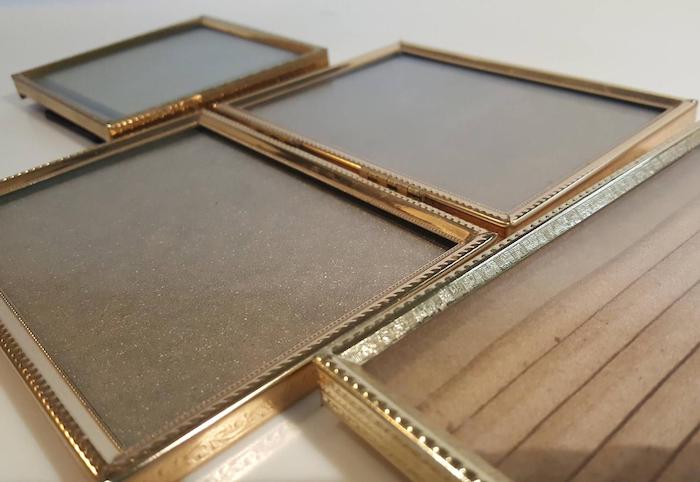 A sure-fire way to make your space feel more adult is to finally frame those photos you have tacked onto your wall. While new frames can be expensive, second-hand stores are the perfect place to score your next room refresh on the cheap. I found an antique gold frame for my desk and a white plastic one to go on my bookshelf and spent $4 total. 
If you're not one for in-store thrifting, try out a few Etsy shops, including this shop in particular, which sells affordable gold frames (as seen above!)
***
Sometimes tiny changes can make all of the difference. They don't need to be lavish or break the bank — with a bit of creativity, you can refresh your space in mini but might ways. 
Ashley is a freelance writer and on-going contributor at TFD based in Toronto. An avid traveler, she recently returned home to Canada after two years living abroad in Vietnam and Japan. She loves to read, try new things in the kitchen, and get outside. You can learn more about her work here and can follow her adventures on Instagram @ashley_corb.
Image via Unsplash