5 Simple Home Improvement Projects That Will Save You Money In The Long Run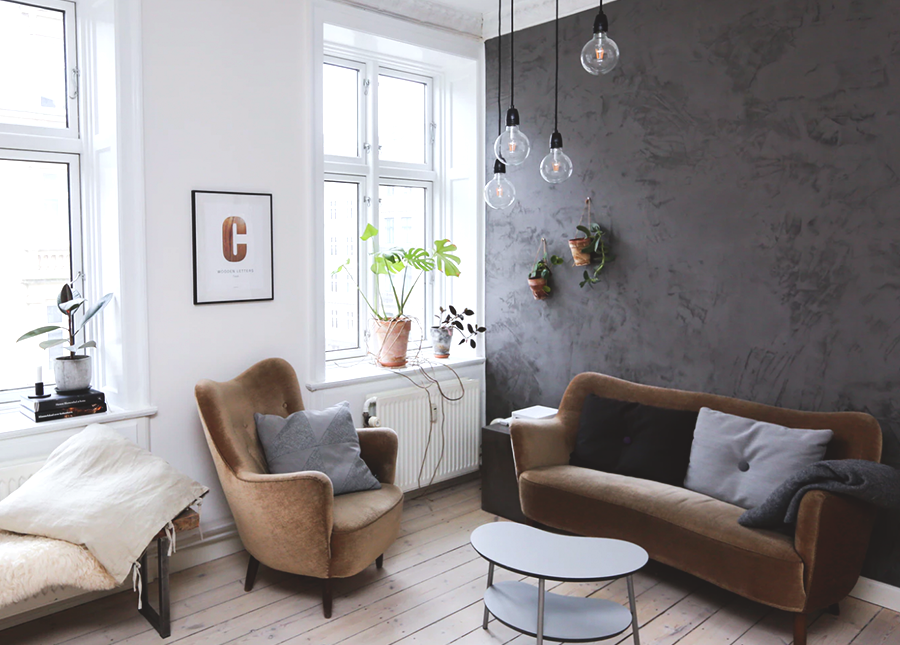 Owning a home is a significant life event. It's exciting to have found the dream house that you can design, renovate, and make your own. While large-scale renovations and remodels can be expensive, there are some home improvement projects that are simple and can actually save you money in the future. These five upgrades are easy, practical, and can add value to your home.
1. Invest in smart home tech
Home automation used to be a thing found only in sci-fi movies. Now, it's becoming mainstream and a common feature in all homes. Smart home tech is convenient. It allows you to control and check in on your home remotely, and it can even save you money on your monthly utility bills.
Between heating and cooling, electric, and water bills, utilities account for a significant chunk of a homeowner's monthly expenses. While the initial cost of smart home products can be high, the long-term benefits are worthwhile. For example, smart thermostats range from $200 to $250 upfront, but they can save nearly $150 a year in utilities, paying for themselves within two years. Consider investing in smart thermostats, light bulbs, and even smart sprinkler systems. Adding smart home tech to your house is easy, adds value to the home, and will save you money on your monthly expenses.
2. Save water, save money
The water bill is a major part of your monthly expenses as a homeowner, because almost every room in the home uses water. Simple adjustments to your faucets and pipes can cut costs on your water bill and reduce water consumption. Adam Glovan from Mr. Rooter Plumbing offers a few room-by-room suggestions:
Kitchen:
Minimize dishwasher use.

Your dishwasher can cut down on the time you spend scrubbing dishes, but it can also use a lot of water each load. That's why you should ensure the dishwasher is completely full before running it. If you want to buy a new machine, select and efficient ENERGY STAR qualified machine. You can save money on your water bill and your electricity bill.
Laundry Room:
Get a new washing machine hose

. One of the most common causes of indoor flooding is a burst laundry room hose. Every time your washing machine shuts off, it sends a water hammer or shock through your pipes, weakening and damaging the rubber hose over time. By upgrading your hose, you can save on water bills — and avoid plumbing repairs and property damage.

Consider having a plumber install a thermostatic mixing valve on your water heater.

This mixes cold water with the scalding hot water to maintain a safe temperature at the faucets. Adding this valve allows the homeowner to keep the temperature setting on the water heater very high, but uses less of the water each time. This can lead to having up to 50 percent more hot water available for use. Another important tip for tank water heaters is to drain 5-10 gallons of water from the valve on the bottom of the water heater annually to help maintain peak operating efficiency by reducing sediment buildup.
Bathroom:
Opt for a low flow shower head.

This conservation step alone can save you anywhere between 35 to 60 percent on your water bills according to statistics. You can also update with a shower aerator.

Save water every time you flush. Place a full 20 oz water bottle in your toilet tank. The bottle will displace the water in your tank, which will cause less to be used in each flush. This can save you 20 ounces of water with every flush, which can really add up throughout the month.
3. Set Up a Home Security System
Installing a home security system is probably not the first thing that crosses your mind when thinking about home renovations and ways to save money. However, it can actually lower your homeowner's insurance by as much as 20 percent. That's in addition to all the other benefits of a security system, of course. The biggest benefit is the fact that 83% of burglars look for a security system before attempting a break-in. By installing a home security system, you'll protect your home and family and save money.
4. Install ceiling fans
During the hot months of summer, most people crank the AC to stay cool. While an air-conditioned house feels amazing, it's expensive to run the AC all day long. A quick, long-term fix is to add ceiling fans in the living room, dining room, and bedrooms. Richard Ciresi from Aire Serv said that ceiling fans "create a wind chill effect, allowing you to adjust thermostat settings by 4-7 degrees (up to 30% savings!) and still remain comfortable." Make sure your fans are motioning counterclockwise to feel the cool breeze. Ceiling fans and light fixtures can be a decorative upgrade, in addition to a money-saving technique.
5. Consider installing solar panels
This home improvement project is more expensive than some of the others, but is worth considering when you see the long-term savings.  Solar panels continue to improve. The prices of solar panels have become cheaper, their ability to capture the sun's photons and convert them to electricity is becoming more efficient, and the technology is changing as solar shingles emerge as a more mainstream item, according to ComputerWorld. The magazine notes that the time before the payoff on solar panels is also getting shorter — the average rooftop solar system will pay back a homeowner in seven and a half years. The sooner you install your solar panels, the sooner you will see the average savings on your lowered energy bills.
While solar panels are a hefty upfront cost, the long-term benefits, both environmentally and financially, may be well worth the cost.
*****
These five home improvement projects do have upfront costs you can't ignore, but they can save you money each month. With the money you saved on utilities and other mundane costs, you'll be able to spend it on decorating the home, entertaining and hosting guests at your house, or saving it for an upcoming renovation. These projects will enhance your home, increase its value, and save you money now.
Sage Singleton is a freelance writer with a passion for literature and words. She enjoys writing articles that will inspire, educate, and influence readers. She loves that words have the power to create change and make a positive impact in the world. Some of her work has been featured on sites like MSN, Huffington Post, Bustle, Paste, and Babble. In her free time, she loves traveling, reading, and learning French.
Image via Unsplash