5 Simple Ways To Make Money Off Your Apartment This Year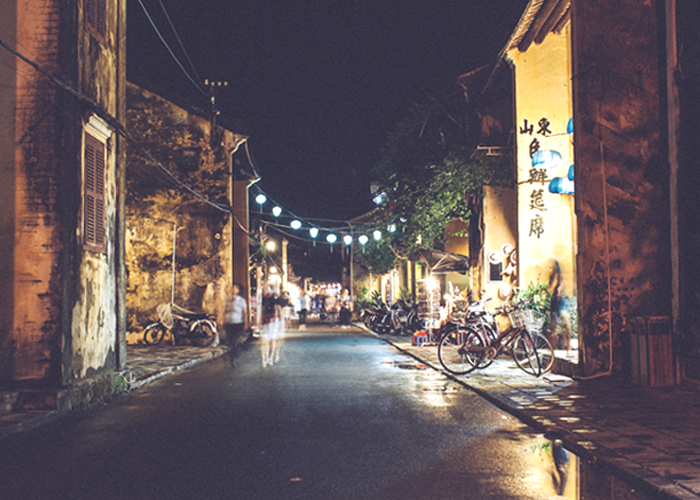 Before moving forward with any of these suggestions, check with your landlord to confirm that these actions are allowed within the parameters of your lease.
Whenever I leave town, I feel a genuine twinge of regret because I'm wasting money on rent. I live in Los Angeles and obviously, it's my personal choice to leave town as often as I do. I love the mobility aspect of my work, because I come back to the east coast often (and prefer to stay for an extended period of time to get the most out of my plane ticket). But of course, I still need to pay rent for my apartment because it is still my place of residence. So instead, I am interested in finding solutions that allow me to make back my rent so that I'm not eating that money when I choose to travel. Living in any major city makes it much easier to make back your rent because people are vying for any sort of apartment space, and are typically willing to pay. 
If you, like me, are constantly worried about losing money when you leave your apartment, here are 5 ways to start making money off your apartment whenever you leave town:

1. Airbnb
I currently live with a roommate, so my Airbnb days are behind me for the moment. But when I lived alone, I Airbnb-ed my apartment regularly. I am going to do a more in-depth post on Airbnb-ing as a side hustle with all the how to's (and a few horror stories), but for now, I'll say that I think this is a great solution for people leaving their apartments in the short term, as opposed to for a full month or more. Personally, I liked to be around to meet the guest (just in case), give them my keys and show them everything. Most Airbnb-ers are looking for a week stay, and you can set a minimum nights stay if you are going out of town for the entire week. Alternatively, you don't have to be there when your guest checks out, and can agree on a safe spot
to leave keys. To get started, follow this link, and take inviting photos of your apartment.

2. Sublet
There are two ways to go about subletting your apartment when you're going out of town. If you're going out of town for a week or so, asking around to friends is the best way to go. Put up a status on Facebook offering your place up for prorated rent. My roommate and I have (when we've left town at the same time) found one sublet and split the money between the two of us. You can get lucky when you put out feelers to see who wants to give you X dollars to crash at your apartment for three weeks.
Obviously, if you're going out of town for longer than just a few weeks, I would recommend posting on Craigslist, Padmapper or Apartments.com and drawing up paperwork.
3. Rent your parking spot
If my roommate and I were to offer our parking space up, it would have to be for about $80/month because the price of most monthly parking lots in Los Angeles are $90 (if the spot is out in the open) and approximately $120 (if the spot is in a covered garage). However, a few of my friends live in Astoria and have parking spots when they don't even have cars. They rent the spots out to their neighbors for $150/month at the very least. If you're driving your car out of Brooklyn for the month, consider calling around to your neighbors to see if anyone needs a spot.
Also, a good resource for renting out your space is JustPark.com, a marketplace for renting private parking spaces. There's also SPOT app and Parking Spotter.
4. Offer your apartment up as a movie location
This is the least work, but the hardest to come by. It's a hard solution because it's primarily through word-of-mouth. However, tapping into student films can easily make you money off your apartment. If you live near a college, there's a good chance that students filming their thesis projects need an apartments (that's not their own) and are willing to pay a few hundred dollars to use yours. This isn't limited to the school year. For example, there's a film program (New York Film Academy) that runs their Boston lessons out of Harvard University in the summer, and have approached locals in Cambridge, MA to see if they can use their apartments. I went to college in Ithaca, NY and the film students were constantly trying to find locals who were willing to rent their spaces for just a few days. 
5. Do a room swap

This is extremely popular, especially amongst major cities with comparable rents. I have a few friends currently living in LA that recently posted on Facebook to see if any of their NYC friends would swap apartments with them for up to 6 months. It sounds like a stretch, but with the amount of people hopping from coast to coast, or who only live in Chicago half of the year, it's actually very doable. (In fact, I've considered it several times myself, especially if I had a one bedroom apartment in the future.) This solution doesn't mean getting cash up front, but it means you aren't wasting rent money and in fact, are using the rent to carry over to your next location. (I knew a waitress who room swapped from upstate NY to a Caribbean island, so anything is possible.) 
Maya Kachroo-Levine is a writer and Editorial Assistant at The Financial Diet. Send her an email at maya@thefinancialdiet.com or follow her on Twitter.
Image via Flickr