5 Sneaky Ways To Save While Still Having A Social Life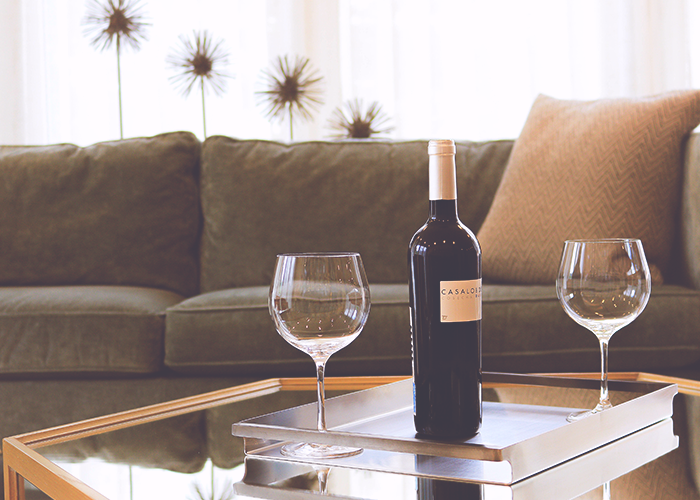 Nothing sneaks up on your bank account like your social life. Between dinners with friends, movies, concerts, and nights out when you order more drinks than you intended, you can run out of money before you sober up. It doesn't have to be that way, though, and you don't have to give up your social life to be financially responsible. With a few creative alterations to your social life, you'll spend less money going out, but still spend just as much time with your friends.
1. Skimp On Dinner Out
Food is always a go-to event for bonding with friends, but restaurant dinners typically become a shockingly expensive, especially if you order appetizers and drinks. You can save money on food costs by eating a small meal
at home before meeting your friends, and then ordering a small salad, soup, or appetizer at the restaurant.
You can also opt to skip dinner with your friends and meet them out afterward later. You won't be tempted to spend more money than you need to, and you'll eat the food you've already paid for at the grocery store. You'll save money at the restaurant and won't have any wasted food at home.
2. Defend Your Couch
If you can't stomach the idea of spending any money at the bar, suggest a night in with your friends instead. Pitch a plan for a game night
, and make it BYOB. A night in is a safer plan than heading out to the bar, and definitely way cheaper than a round of shots for everyone. Without the noise of the bar, you'll also be able to actually talk to your friends instead of yelling over the music. You can spend true quality time with your friends this way.
Lots of people love board games, card games, Mario Kart
, and motion-sensing video games like Just Dance
and Wii Bowling. Other ideas for a night in include wine tasting and painting, movie marathons, card games, and even a bonfire. Think of what you and your friends enjoy doing to come up with some other, more unique ideas for nights in.
3. Keep Everyone (And Your Wallet) Safe
When your friends just really really want to head out for drinks, you may feel like you don't really have much choice. What you can do is offer to be the designated driver. Tell your friends you'll ferry them to and from the bars as long as they pay your gas and cover. It won't cost them any more than it would to pay for taxis. It's the best way for you to go out free of cost, spend time with your friends, and make sure everyone makes it home safely. The bonus is that no one can pressure you into spend money on a drink when you tell them you're the DD.
4. Just Don't Spend Money
Spending time with your friends doesn't have to cost you money to be worthwhile, so start making plans that don't cost anything. Ask your friends to join you on a walk, on a hike, or to lay out by a pool. There are so many things you can do with your friends that won't cost you money. Look into free events around town to attend, too, for a little more excitement.
5. Keep Yourself in Check
You shouldn't skip out on every single bar trip with your friends, so you need to have a system for going out without totally emptying your bank account. To cut down on the amount of money you'll spend on drinks, have a cocktail or two at someone's house before hitting the bar, and call a cab when you're ready to go.
Terra is an Arkansas-based writer who spends her free time obsessing over her planner, debating between working out or eating, and singing to her dog, Gatsby, even though he hates it. She also writes for Earn, Spend, Live blogs here.
Image via Unsplash