5 Successful Women On The One Investment That Helped Them The Most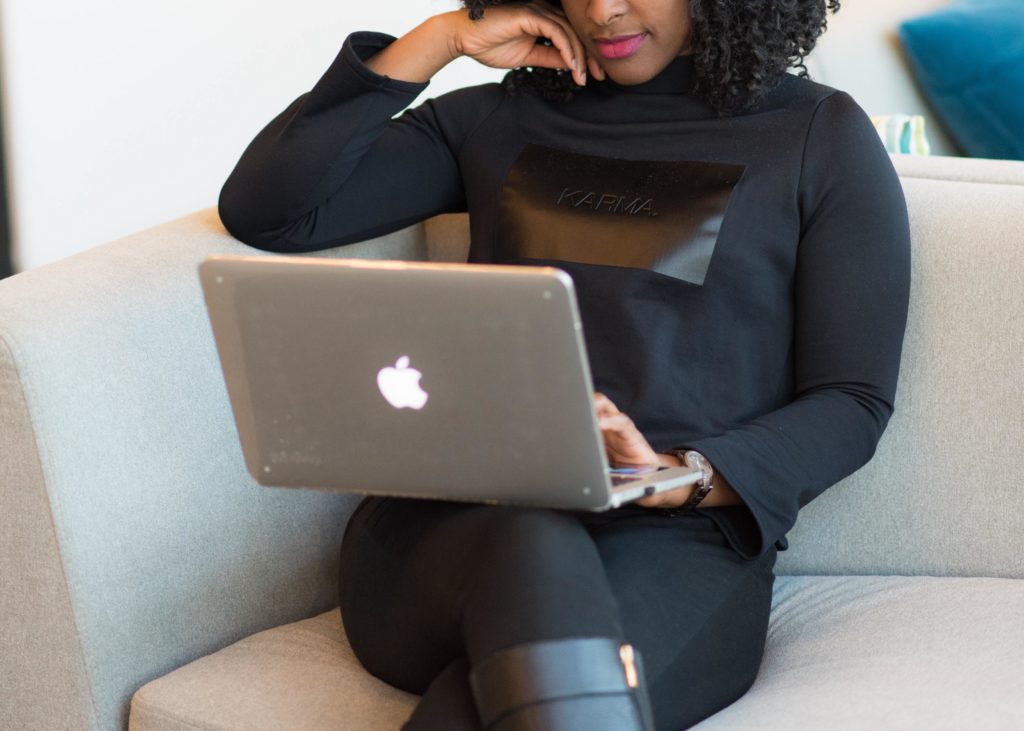 This article is brought to you by Fidelity.
When you hear the phrase "invest in yourself," what do you think of? Maybe financial investing come to mind first, or a self-care ritual, or building up your career network, or a diet and exercise regimen that makes you feel your best in the long run.
There are so many ways to invest in yourself, from your long-term finances and career goals to your health, happiness, and overall wellbeing. And we believe each of those things is inextricably linked — career success necessitates regularly taking time to rest and recharge, and overall security includes having a dependable income. We spoke with five successful women all about their best self-investments, to show just how important it is to take care of your whole self. Here's what they had to say:
"I'm gonna have to go with my business. I have consistently reinvested a major percentage of my revenue back into my business – to hire people, to develop new projects, to launch new projects. 
"As a business owner, I'm constantly reevaluating where I can adjust my strategy and my impact, and a lot of those pivots cost money. But the payoff has ultimately been worth it, as I now have a business that – even during covid – has helped support my household – in both our present needs and in building toward our future goals."
"The best investment I've made in myself is buying my first home. While it's not directly related to me personally it did set me up for long term financial success. 
"It was scary and my first large purchase that involved a ton of risk, but it allowed me to build wealth outside of my company and comfort zone. The thing about buying a home is you typically just need 20% up front to start. This is sometimes less, sometimes more, but when you are able to break things down in that way it becomes more approachable.
Knowing how much you have in the bank and planning against it is so important but also time-
consuming, which is why a tool like Fidelity Spire is so useful. It is practical and non-intimidating and lets
you see everything in one place."
Chelsea Fagan, Founder and CEO of The Financial Diet:
"If I'm being totally honest, the single-best investment I made in myself was writing and submitting my first article for publication. Before I had an article published, I had never considered that this thing I had done my whole life for fun (writing) could have a real future for me. And I will never forget how excited, nervous, and practically delirious I was when this first article was published – even though I wasn't paid a single dollar for it. I remember literally printing it out and showing basically everyone I knew, feeling unbelievably proud of myself and motivated to keep submitting more, and more, and more. It took probably about six months of consistent submitting to various outlets for publication before I finally started getting paid (and even then, it was about $25 per article), but over the years that initial investment in myself and my writing has paid massive dividends and created a career (and small business!) for myself that I cannot imagine my life without."
"The best investment I've ever made in myself is investing in my own education. When I became a single mom at 19, I knew that the best way for me to provide a good life for my daughter was to focus on getting a degree so that I could increase my income. I worked full time during the day and took classes at night to get my bachelors degree before going on to get my law degree from Yale. All in, I graduated with over $160,000 in student loans but my earning potential also increased exponentially. And my years as a banking and finance attorney then helped me create the business that I have now."
"The best investment I made in myself was quitting the security of my well-paying job that I liked to become my own boss. Ugh, it's such a cliche self-employed person answer, but hear me out. As a general rule, I'm a fairly risk-averse person who likes control, structure and a type-A plan. All of those traits make you a good employee able to thrive in the corporate world. With perhaps the exception of planning, those aren't the markings of an entrepreneur. And yet, when I got my first book deal back in 2016, I knew the time had come to at least try to be my own boss.
"That move comes with a high risk profile and is the exact opposite of the prevailing logic: 'don't quit your day job when you get a book deal.'
"But I knew that if I never took the leap and at least tried, then I'd regret it. I'd always wonder what I could've built and achieved by putting my sole focus on Broke Millennial instead of having it be a hobby project. Even at the tender age of 27, I already lived with career regret. I'd moved to New York in 2011 with every intention of being an actress and well, I chickened out. Like I didn't even take it seriously enough to be going out on auditions level chickened out. I tangentially worked in entertainment as a page for The Late Show with David Letterman and then went into PR and then worked for a startup. I didn't want to have another big regret on my balance sheet before turning 30, so I put in my notice and invested in myself."
Image via Unsplash
If you're looking for a simple way to finally start investing what you save, you should check out Fidelity. With over seven decades in the financial services game, their team of experts is here to help you reach your money goals. For a lot of us, getting started investing seems intimidating — but it's really just savings with some muscle behind it. Fidelity's no-nonsense approach to investing could help give your money the potential to grow so that you can reach your short- and long-term goals. Get started today for as little as $1.