5 Back-Pocket Recipes For Weekly Meal Prep (No Reheating Required)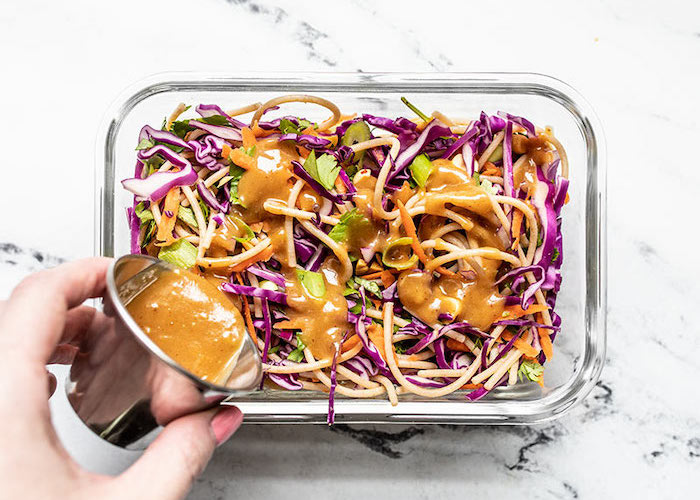 Welcome to our new series, Eat Better On Any Budget!
Every other week, we're teaming up with Beth Moncel of Budget Bytes to share some of her favorite, most cost-effective recipes with our readers. This week, we wanted to share a few of Beth's best recipes for meal prepping that are just as tasty without reheating. With the below recipes, you can plan a meal that will last you the entire week with minimal effort.  (In case you missed it, Beth was also a guest on The Financial Confessions, so don't miss it!)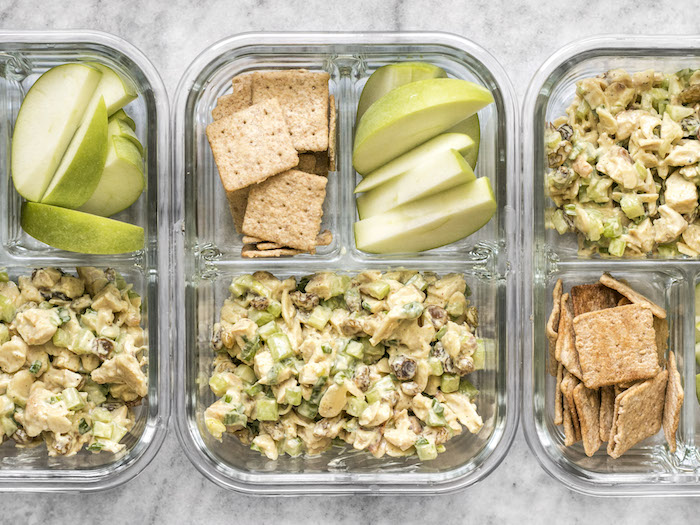 Chicken salad gets a new look with warm spices, crunchy almonds, and sweet golden raisins. The light and sweet yogurt dressing pairs perfectly with tart green apple slices and a few crackers for scooping up the scrumptious salad.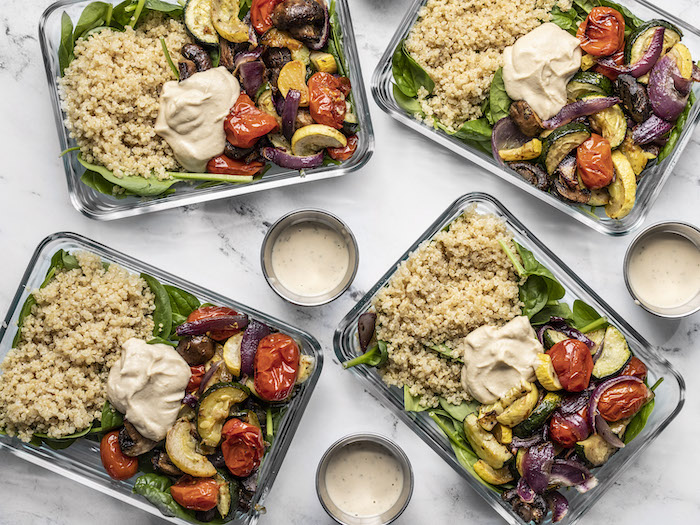 This unconventional salad pairs roasted vegetables, hummus, quinoa, and a homemade Lemon Dill Tahini Dressing. 100% filling and flavorful, 0% animal ingredients.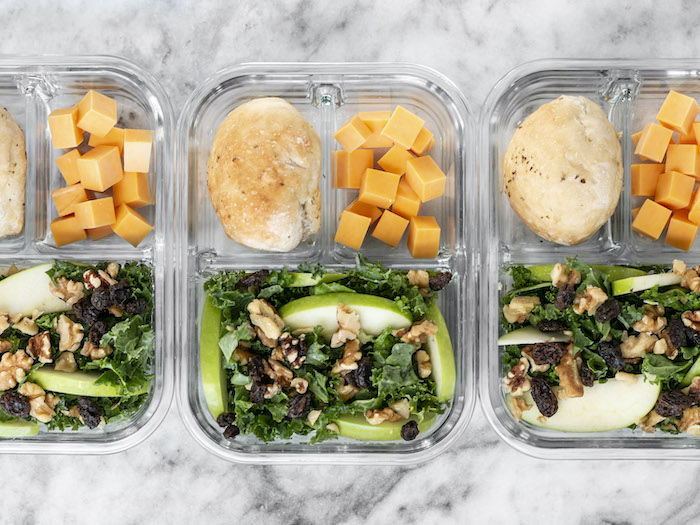 Kale makes the perfect meal prep salad green because it's tough enough to hold up to several days of refrigeration and filling enough to make it a meal. Pair this hearty green salad with a few cubes of cheddar and a homemade roll for a complete, no-reheat meal.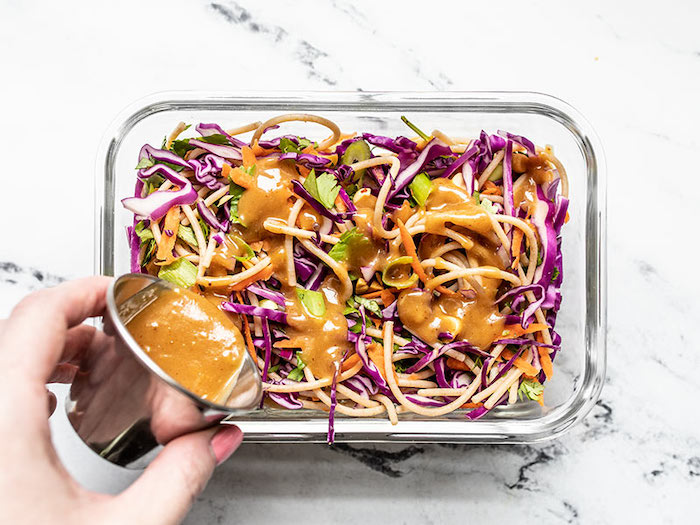 You'll make all of your co-workers jealous with this colorful and crunchy salad, drizzled with a homemade peanut lime dressing. Getting your daily dose of vegetables has never been easier.
This lighter mayo-free tuna salad features white beans for extra fiber and protein, and a light olive oil and lemon dressing. Toss in a couple extra vegetables like sweet grape tomatoes and crunchy carrot sticks, and you've got an easy, well-balanced lunch.