5 Things I Did In College That Set Me Up For Post-Grad Success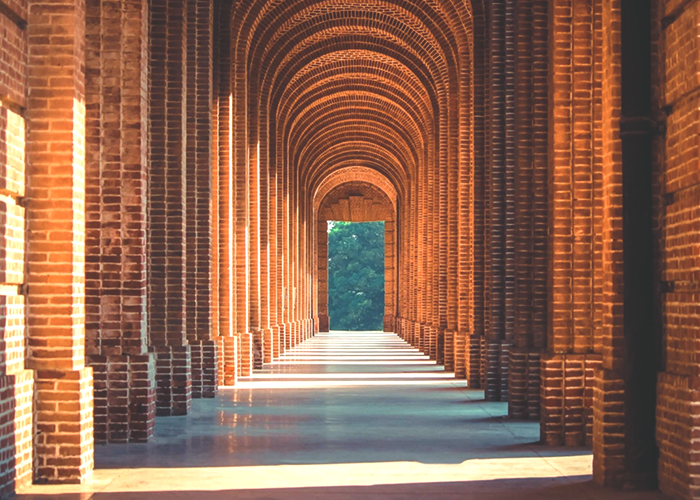 College is an overload of incredible possibilities. If it's your first foray into freedom, it offers you the chance to meet new people, have new experiences, and gain knowledge that will shape your life. However, you won't realize just how so many pieces of your college years will equip you to deal with all the challenges the "real world" has planned for you — until you've left them.
After I graduated, my career started with landing a digital marketing contract worth tens of thousands, and a full-time position as the head of marketing and communications for a global security company — all before I turned 22. And I can tell you for a fact that my success after I graduated was entirely thanks to my hustle while at school.
Here are the exact steps I took to make sure I was taking full advantage of everything my university offered to guarantee a fulfilling career.
1. An informational interview a week
Every week of my senior year, I made a point to have a formal meeting with someone new in my industry. I ended up meeting dozens of marketers, PR professionals, and entrepreneurs — both for coffee and video chats. It was imperative to help me figure out what I wanted to do after graduation, and for making priceless connections that gave me advice (and job prospects).
2. Took a campus job that was directly related to what I wanted to do
In addition to internships, I worked on campus to both contribute to my tuition and help me gain valuable skills I could leverage for a post-grad job. I worked my way up through our yearbook staff (from writer to copy editor to editor-in-chief) and used the completed yearbooks as part of my portfolio. It helped demonstrate my writing, time management, leadership, and self-motivation skills, and it gave me real-world experience employers are looking for (even though I hadn't graduated yet).
3. Attended free events
You don't realize how many incredible opportunities there are for growth until you've left college. My university had weekly panels, lectures, networking functions, and more. These free events can help you discern where you're heading and give you valuable advice. Make an effort to take advantage of every single event you can attend, and don't leave when it ends — try to stay and talk to the speakers or panelists. Maybe even ask them for an informational interview — you won't know what will happen if you don't at least try!
4. Utilized the career center
Again, it's free, and you'd be silly not to go. Many students only use the center when they're seniors (when the panic has set in), but I would encourage you to schedule an appointment as soon as possible (yes, even your first semester of freshman year). They'll help you take the right classes for your passions, connect you with internship opportunities, look over your resume and cover letter, and so much more. And if you've graduated, many universities (including mine) open their career center doors to alumni, too!
5. Took classes outside of my major
Even though I regretted this decision when I was drowning in papers to write (I promise, it was worth it), taking classes outside of my majors ended up changing my study. I have a dual degree in Organizational Communication and Theatre, and decided to take a 400-level PolySci class about terrorism — just because I was fascinated by it. That ended up being the best decision of my college career, and it inspired me to write my senior thesis (a comm thesis, nonetheless!) about how ISIS recruits western women via social media. I ended up winning awards and presenting my thesis in front of the entire communication department. Such an incredibly exciting experience I wouldn't have had if I hadn't diversified my studies.
*****
College is such an incredible time in your learning journey. Taking steps to prepare for your career — and taking advantage of every opportunity college provides — can lead to a great job after school. Good luck!
Tori Dunlap is an award-winning social media marketer and entrepreneur. Founder of victori media, helping 20-somethings live life victoriously. Obsessed with finding cheap flights, reading a good book in the bathtub, and you. Follow her on Instagram here.
Image via Unsplash