6 Financial Challenges To Set For Yourself If You're Trying To Save More In 2019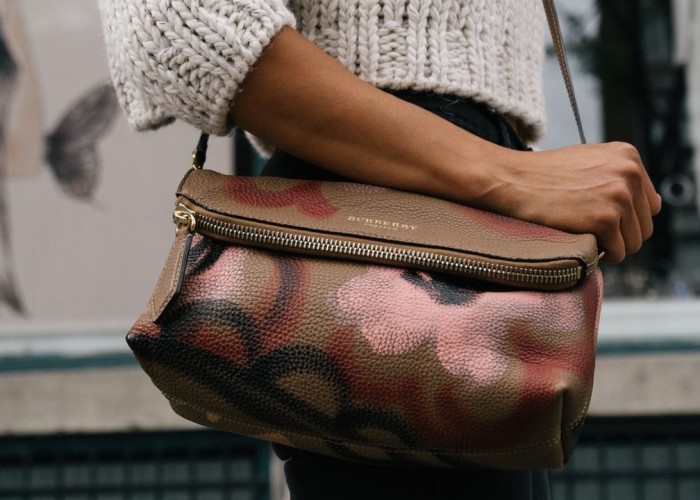 The first few weeks of a new year always seem the same: It's a new year and a new me, which means a list of New Year's resolutions. I scroll through Facebook and see person after person after person posting their resolutions. Most of the lists look the same: 1. Exercise more, 2. Eat healthier, 3. Spend less time on my phone and more time with my family and friends, 4. Give back more, and 5. Travel more.
A few weeks into January, the excitement of the New Year passes, and life gets back to normal. You forget to buy vegetables, so you order pizza. You skip the gym one night, and soon that one night turns into one week, which soon turns into the entire month. Once these things begin to happen, New Year's resolutions become null and void because it's honestly too easy to break a resolution.
"Resolution" is often defined as a plan. But plans change, right? However, setting a "challenge" has always appealed to me because it's a test and a dare. Instead of making New Year's resolutions, I decided to make a list of challenges for 2016 — specifically, financial challenges.
Last year was the first year I really started budgeting. I didn't fully commit until September, but when I did commit, I was all in — or so I thought. I created a color-coded spreadsheet with all of my expenses and income, I recorded every dollar I spent, and I created an outline with my savings goals. But, in the end, I didn't do quite as well as I had planned because I still spent more than I saved.
Even though I put pieces in place for success, I didn't have specific challenges, so I wasn't pushing myself to improve. So, I sat down and wrote a list that ended up including almost 30 financial challenges. I was overwhelmed by the time I finished, and I felt like the list was far too extensive, so I narrowed it down to six challenges that are important, doable, prioritize savings, and target my financial "problem areas" of 2015.
1. Limit my online shopping.
Online shopping is one of my biggest weaknesses. I see a product advertisement for books, shoes, purses, jewelry, or kitchen gadgets, and I'm instantly intrigued. So what do I do? I find it online, enter my credit card information, and hit that "order" button.
When I open my internet browser, my most frequently visited websites are displayed, which includes three of my favorite online stores: Nordstrom, Zappos, and Amazon. Even though it's still easy to type the store name into the search box, I've deleted these three favorites from the home page display so I won't see them as often. In addition to blocking them from my immediate sight, I am making a concerted effort to stop myself from even browsing to eliminate temptation. Overall, my goal is to not shop for anything but actual necessities online.
2. Use my library card more.
I love to read. I like to purchase hard-copy books instead of downloading them because I like to physically hold the book, and it feels like I'm somehow supporting the author more (though I could be totally wrong). The problem with buying books is the cost. For someone like me, who reads whenever possible, it can quickly add up. Last year alone, I spent at least $300 on books. I want to bring that number down by at least 2/3s by going to the library more. I have a long list of classics I want to read that I know I can borrow from the library, so I'm focusing on those books first. My local library also gets most new releases, which is also a great place for me to look. This way, I'll save money, support a local institution, and mark a bunch of classics I've been meaning to read off my list.
3. Earn cash back bonuses.
My credit card company offers an extra 5% cash back bonus on purchases made from certain online stores. All I have to do is follow a link provided by my credit card company to cash in on these, but I never remember to follow through. While I am challenging myself to shop online less this year, I'm also making a note to check with my credit card company before I purchase anything, so I can get into the habit of using the sites that offer the extra 5% bonus.
4. Set up automatic transfers to my savings account.
This is something I should have done a long time ago, but I always enjoyed having the control over when I transferred the money from checkings to savings. By setting up an automatic transfer from my checking account to my savings twice a month, I'll cut out a few steps that sometimes prevent me from saving. Typically, I log into my bank account to transfer money (about once a month), which means I sometimes forget. Other times, I leave the money in my checking account, which means I can spend it instead of saving. By setting up automatic transfers, I won't be able to make excuses.
5. Buy more classic pieces and less trendy ones.
This goes for so many categories, especially clothes, jewelry, shoes, and home accents. I've always tried to stay away from following the latest trends, but sometimes it's really hard to resist. When chevron hit a few years ago, I knew it would soon fade and I would quickly tire of the pattern, but I fell for it anyway and bought pillows, throws, a purse, shirts, sweaters, and a few other home accents in chevron. In total, I spent several hundred dollars on items that I knew wouldn't last around my house. Buying trendy jewelry is another habit that I'm working to break. When the latest jewelry line hits the shelves at my favorite hometown boutique, I have to have it. I'll wear it a few times when it's new, but then I get sick of it and end up gravitating toward simple, classic jewelry.
This year, I'm challenging myself to stick to the classics. When my favorite purse wears out, I'll buy a purse made with quality materials that will last for many years.  When I need new clothes, I'll buy pieces that won't be outdated in six months. Since I tend to prefer basic items anyway, I'll save money by buying solid, timeless pieces, instead of trendy items that only last a short while.
6. Spend less on things, and more on experiences.
It's taken me a long time to realize this, but money spent on experiences is so much better than money spent on things. Honestly, I have everything I need and more. My closet is overflowing, I have way too many purses I never use, and my shoe shelf is packed. I use the same mascara every day (even though I have at least five tubes), I never paint my nails (even though I have a whole cabinet of polish bottles), and I buy scarves way too often, but hardly wear them.
When I spend on a concert with my dad, it means I'm spending money to spend quality time with him. Taking a day trip with my mom to rummage through an antique shop means spending to create memories. Visiting a new city with friends means money spent on new adventures, fun, and laughter. Money spent on experiences will mean so much more to me in five years, 10 years, or even 50 years than a house full of things I'll never need. I'll never remember each pair of shoes I bought the way I'll remember experiences with family and friends.
Just like any other challenge, some of these are going to be really difficult to follow through on. I'll be tempted to shop online when I'm bored. I'll flip through a magazine and see the prettiest new purse for spring, and I'll want it. I'll want to order a new book from Amazon because it's easier than having to drive to the library. I know moments of weakness will tempt me, but I also know that I'll be strong enough to stop and remind myself of these challenges. Because they are challenges I know I can conquer.
Kalee Cowan is an office assistant for an insurance agency in her hometown. She loves to read, bake cupcakes, and attend every concert she can. She loves her hometown, but constantly dreams of moving to Nashville, TN.
Image via Unsplash