67+ Items I Decluttered Last Month (& How I'm Still Not Done)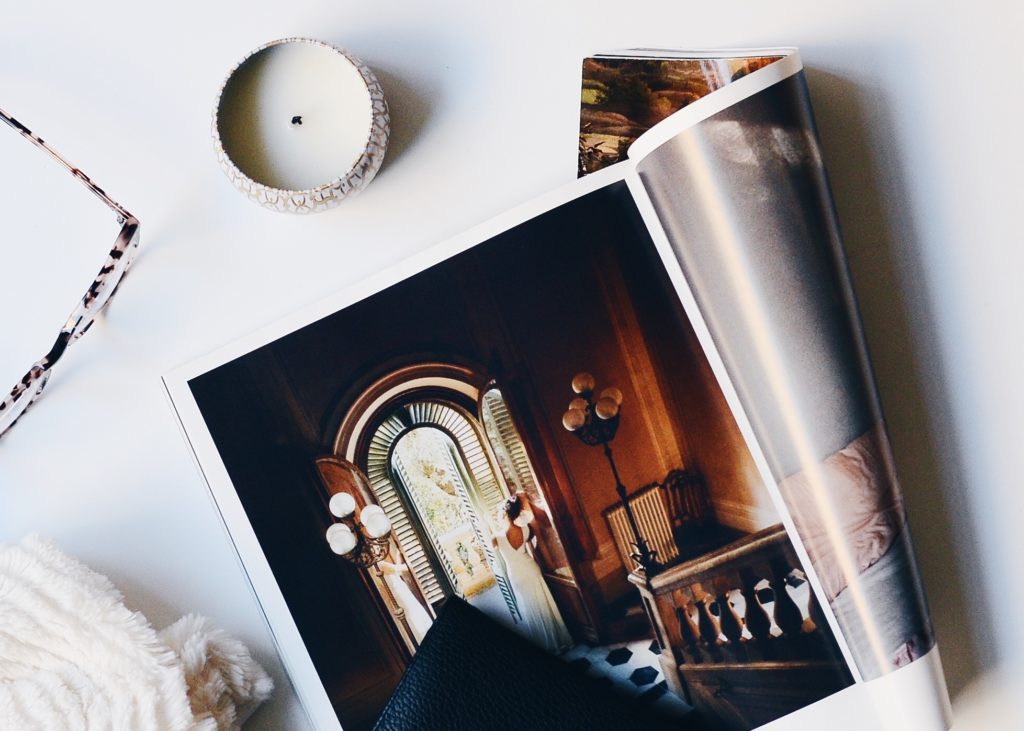 Even though the polar vortex has passed, we're still deep in the throes of winter here. And for whatever reason (okay, we all know the reason — it's the never-ending gray and cold), time seems to drag. But we're already a few months into the new year, and one of my biggest priorities for this year was to continue with the decluttering.
I'm not focusing on things that spark joy (they all do: that's why I bought them). I'm also not trying to replicate any spread in Home & Garden magazine. I just want less stuff in my life because it's the one surefire way I've found to put more time back into my day. So to keep me honest, I figured I'd share what I parted with in January and how I know I'm not done decluttering.
What I Decluttered Last Month
6 crib sheets – We registered for some and received a bunch more as gifts. While I was assured repeatedly that you can never have too many crib sheets, I think we found that number. Double digits is too many, so I sent six on their way to another family via Freecycle.
26 pajama separates – HP scored another box of awesome hand-me-downs. My what a different tune I'm singing now that we're on our fifth or sixth box of these babies! But not only do I appreciate hand-me-downs, I also want to only keep what we truly need. Since HP already had plenty of PJs, we kept a couple and sent most of these on their way to keep another kiddo cozy at night.
8 winter coats – The fact that I had 8 coats to give away is problematic. But three of them belonged to my nana. Once my mom heard that I finally found an organization that would give the coats directly to families in need (no thrift stores, no vouchers, no other hoops to jump through), she agreed that my nana would want nothing more than to help keep someone else comfortable this winter. ("Fa freddo, freddo!" I can still hear her voice perfectly, as she would complain about the weather in a mock shiver.)
Dozens of papers– I cleaned out a cabinet that I have a really bad habit of just stuffing things in. Especially before our cleaning service comes. Ugh. I'll break this habit one day. Maybe.
3 boxes of stationery/resume paper – A woman who makes cards and other paper goods scooped these up via Freecycle. She snagged some of my scrapbooking things over the summer as well, and she left me another blank handmade card as a thank you. I actually think I got the better deal.
4 pairs of shoes – I sold them on Poshmark, and I'll be shaving $110 off our mortgage principal this month.
1 shoe organizer – When you get rid of over a hundred pairs of shoes, it's probably time to start parting with some of the bins you used to organize them. I gave this away for free on OfferUp.
17 books – I think I sold these. Maybe. BuyBack Express (but I do love them!) wasn't buying any of the titles I had, but another company is. Sell Back Your Books is processing my shipment now. So maybe I made money, maybe I got scammed. Either way, less stuff!
2 baby items – I sold a gate and a play tent. The gate didn't work for our floor plan, and HP didn't understand that the tent wasn't a tunnel. He spent all of his waking hours flipping it and himself over, so we decided to cut our losses before we had to visit the emergency room.
Items decluttered: 67+ (I'm counting sets, and I'm not counting the paper clutter in this total. If I did, I'd easily be in three figures. Gulp.)
Money made: $127, possibly more depending on how the books pan out
I also have two giant diaper boxes full of clothes that I'm donating. However, with everyone and their uncle Marie Kondo-ing their closets, I'm actually holding on to the box until our clothing pantry can process what they've received already. It's nice to have the extra closet space, but I'm not willing to count them as officially decluttering until they're officially out the door!
How I Know I'm Not Done Decluttering
"You know, I actually couldn't find him." HP's favorite game is peekaboo. He loves half-hiding behind the couch. But his absolute favorite hiding space is in my walk-in closet. I posted a few shots of it on The Gram, and I got a handful of DMs telling me that they actually couldn't find my son. He's not that good at hiding. I just still have too much stuff.
"Have you seen my keys?" My husband was looking for his keys last month. In our defense, we have a few sets. Not just car keys, but keys to get into our buildings, classrooms, and so on. But the conversation ended with me saying. "These keys? Wait. Whose keys are these?" When you have keys in your house that no one can identify, you're not done decluttering.
"You have enough toys in here to pay for your retirement." My dad dropped that observation when he came to visit the other day. He's not wrong. Thankfully, virtually all of HP's toys are either gifts or second hand (or both!). But even if we didn't shell out the cash, we are still shelling out the space.
So Tell Me…Did you do any decluttering? Are you donating or selling? A little of both? Any tips or tricks that I can steal?
Penny is a married millennial and first-time mom living in the suburbs of Chicago. She and her husband have joined forces to repay over $90k of debt on two teachers' salaries. She chronicles her adventures in side hustling and frugal fun with a side of sass on her blog She Picks Up Pennies. 
Image via Unsplash