7 20-Somethings Share Exactly How They Reached Their Savings Goals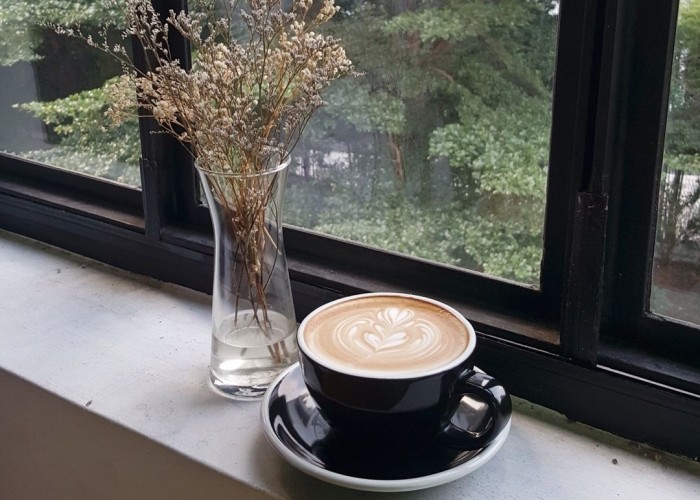 I didn't know what saving was all about until I graduated with my master's back in 2014. I never had to worry about my finances, because between my parent's support and some paid internships, I was able to do as I pleased. When I graduated from my master's program, I decided to try to get "off my parents' bill," not because I necessarily had to, but because it was time. So, because I didn't have student loans and other debt, it was pretty simple to set up my financial plan (once I stopped wasting my paychecks).
As I opened up to friends and family about my finances, I realized how big of a difference there is from one person to the next in terms of personal finance. Each person's situation is unique and depends on SO many factors, including country of residence, background, job status, age, financial literacy, etc. The seven accounts below are just a few examples of how different individuals went about reaching their savings goals.
1. "When I graduated from my master's program, my financial goal was to finish paying my student loans as soon as possible. In addition to paying the fixed monthly payment, I started putting any extra income I had toward my debt, in order to finish earlier than planned. If I would get a bonus or earn some extra disposable income, instead of spending it on material things or nights out, I would put it directly toward my student loan payments. This allowed me to pay off my student loans in two years, instead of four, which meant that I actually paid less interest in the long run. It is important to mention that during this time, I did keep a balance between my financial goals and the lifestyle I wanted to have, which included traveling, going out with friends, and the occasional shopping trip. I didn't deprive myself, but I didn't abuse my finances either. After I finished paying off my debt, instead of spending the cash that was once allocated to student loan payments, I automatically started putting the same amount into a separate savings account. This way, all I have to do is keep that habit as if I was still paying my student loan. By putting this amount into a separate account, I don't see the money and am not tempted to spend it as easily." — Alberto, 26, UAE
2. "I am currently only focused on one goal: to have $10,000 in my savings account. I didn't give myself a time limit, but having a set amount that I put aside each month is probably the main habit that is helping me reach my goal. The first thing I do when I get my paycheck is transfer the set amount to my savings. I think of it as an untouchable account. I'm still five months away from reaching my goal." — Ashley, 25, USA 
3. "I moved back home with my parents after college, so after getting a job, I managed to save money every month from my salary. This gives me a boost because it helps me start saving large amounts of money before I have to move out. My general savings approach is to save half of my salary. In addition, I try to book discounted travel and hotels, when I go away. I also try to never spend more than half of what I have saved when unexpected expenses come up, so that I always have something saved." — Veronique, 24, Haiti 
4. "I always save a portion of my monthly salary, and all the benefits I get from work, including bonuses. In the past two years, I've spent most of the money I've saved traveling, so I noticed that I wasn't saving up for my retirement. Because of this, I started investing 5% of my salary into a retirement fund. My company doubles the amount in my retirement fund for as long as I work there (pretty sweet deal). So, as of today, 5% of my monthly salary goes straight into a retirement fund, and I put at least BRL 200 ($55.37) from my monthly income, and any other bonuses or benefits from my company, in a savings account each month. I'm only disappointed that I haven't started saving to buy a house yet (interest rates in Brazil are skyrocketing so it would be difficult to get a mortgage now), but that will be my next savings goal." — Dereck, 26, Brazil
5. "My short-term saving goal is to travel to Korea for two weeks. For that, I planned to need 10,000 AED ($2,724). I try to save 1,000 AED ($272) per month by going out for drinks less and only treating myself on weekends. This easily helps me save 500-600 AED ($136-$163) per month. My first long-term goal is to save 100,000 AED ($27,247) to help pay off my credit card and student debt. I do this by putting away 2,000 AED ($544) per month without even considering it as part of my income. This goes straight toward my debt, so that way, I don't even think about it!" — Natasha Lee, 26, UAE 
6. "I have a cash flow spreadsheet where I put my projected income and expenses. For each category, I look at what I spent in the last three months, and then use those numbers to estimate income and expenses for the next months. I have a 24-month projection, currently. My savings ends up being different every month, but the projections helps me be more realistic and set savings expectations based on my income and spending habits." — Sebastien, 27, Haiti
7. "While I worked at a financial firm in New York City, I took advantage of their 401k matching program. I contributed the max that they would match, which was 6% of my salary. This gave me a great start to my retirement savings. I took advantage of my firm's complimentary financial planning advisors, who helped me figure out how much I should be saving each paycheck and how to invest some of my savings to maximize its growth. Since I am single and currently do not have a family, I am able to invest somewhat aggressively and can see my investments grow." — Caroline, 27, Haiti
As for me, I wouldn't say I've reached a specific savings goals recently, because what I put in my savings changes every month. In the last year, several things have come up, like buying a car and getting into an accident, which has forced me to dip into my savings. But having friends and family share their advice and experience with savings has definitely motivated me to create a better personal finance plan.
Claudia, currently living in Dubai, UAE, is a native of Haiti. She follows culture, travel, business, and tech. She is on Instagram. 
Image via Unsplash