7 Easier-Than-You-Think Ways To Make Money In The Sharing Economy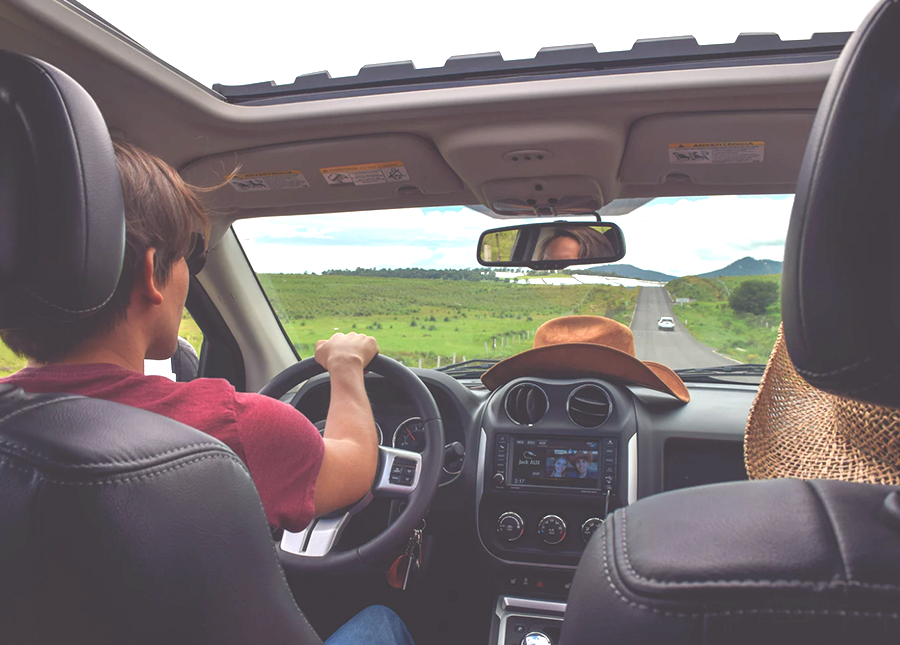 Thanks to the ever-growing minimalism movement and rise of "the hustle," the sharing economy is booming. Instead of owning things, people are sharing things — renting them out to complete strangers in exchange for cash. This radical shift in the world of consumerism has left common folk with new friends and more money while large corporations scramble to stay relevant. Popular champions of this movement are ridesharing organizations Uber and Lyft, but chauffeuring drunk people around all night is not for everyone.
Luckily, there are plenty of other peer-to-peer, or P2P, side hustles to pursue that don't involve stashing extra vomit bags in your car. In fact, it's possible to earn a real income in the sharing economy with hardly any effort on your part.
Check out these seven foolproof ways to hack the sharing economy and make money while you sleep.
1. House Hacking
The concept is simple. You invest in a home and rent out unused space for others to live in. Ways you can pull this off include using Airbnb to list a spare room, renting out your basement, and inviting friends to be your roommates. The best part of house hacking is that it requires minimal effort on your part. All you have to do is your dishes and enjoy using your renters' monthly payments to cover your mortgage.
2. Dog Sitting
Turn your love of dog memes and stalking the local dog park into a paycheck by dog sitting. Thanks to Rover and DogVacay, you can easily sign up online and let your fluffy friends come to you. Play with dogs, and make money. It really is that easy.
3. Loan Your Car
Rental cars are out, and car shares are in. You can register your car with peer-to-peer car-sharing companies Turo and Getaround in under 10 minutes and start renting. Depending on how many days a month you rent your car out, you could be making thousands of dollars a year. With liability insurance and easy ways to track your car, you have virtually 100% confidence these companies will keep your beloved vehicle safe in the hands of strangers.
4. Rent Storage Space
Self-storage is a huge industry, and it's only getting bigger. You can profit from this demand by renting out your own property as storage space using Neighbor. Whether it's half your garage or your entire unfinished basement, you could make hundreds to thousands a year off of your unused space. Renting out storage space is a great alternative to house hacking for those who want to make money off their extra space but don't want to live with strangers.
5. Sell Your Old Clothes
Sell your unwanted clothing items the next time you clean your closet instead of throwing them out. Online thrift store communities like Poshmark and Vinted that connect clothing sellers with online buyers are rapidly gaining notoriety. Simply take a picture of the item(s) you want to sell and add a price and description. Once you post your item, it will instantly be available to thousands of online users. Shipping and payments are a breeze, so post your old clothes and let the cash flow right into your bank account.
6. Rent Out Your Driveway
If you have ever laughed at people frantically searching for a parking space while you pull out of your roomy private drive, you might be a good candidate to host a parking space. Using JustPark, you can list your space and set the hours of availability to whatever suits you. With this system, you could give yourself a $10/hr raise just by renting out your driveway while you are at work.
7. Invest In People
Investing in the stock market can be unpredictable and risky. Investing in people can be equally as unpredictable and risky, but way more fun. The idea of people investing in people, or peer-to-peer lending, got its start years ago during the credit crisis when banks were refusing to give out any loans. Today, you can jump on this bandwagon and sign up with Lending Club as an investor. Your money will be used to finance loans for other regular people, and you will earn interest as they make payments. Peer-to-peer lending makes it easy to make money off of money you already have while helping other people. You could be looking at a return rate anywhere from a 5% to 20% with this sweet setup.
*****
Making money in the sharing economy is as simple as downloading a few apps and creating a few profiles. With enough assets in the sharing pool, you might be able to cut back hours at your regular job and enjoy more freedom. The passive income you get from peer-to-peer investments is the perfect way to pay off debt and invest in yourself.
Chances are you won't get rich off of any of your peer-to-peer ventures, but you will, at the very least, make some extra spending cash. It's free to sign up as a host for most companies, so go ahead. Give it a try.
Sarah is a first-time mom living in the heart of Utah Valley. She and her husband have perfected the art of the side hustle and specialize in frugal living hacks. With all their money-saving tricks, the two have managed to avoid debt, build a savings account, and still have free time to spend making memories with their daughter.
Image via Unsplash