7 No-Cost Tips From Black Women Who Started 6-Figure Businesses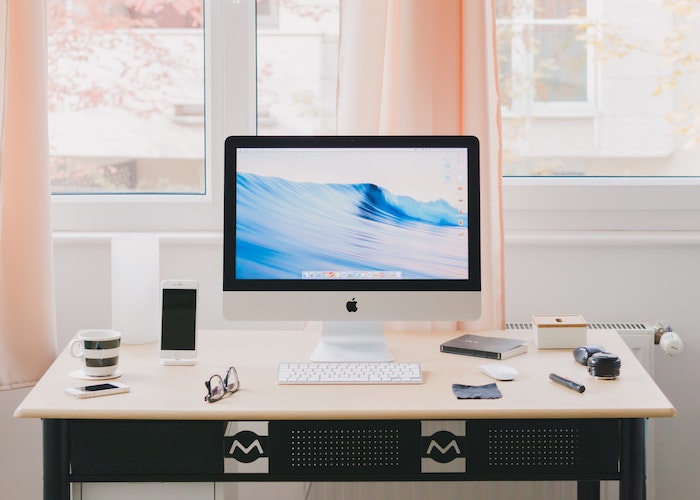 The saying, "It takes money, to make money," may be true in most cases, but not entirely. Yes, at a certain point in your business' growth and development, it will take a lot more resources to take your brand to the next level. However, oftentimes, getting your actual business off the ground and getting started on your dream venture, takes nothing at all. Well, "nothing" that will break the bank, anyway. It may take some time, creativity, and effort, but it is relatively $Free.99 to get started. Especially in a day and age where everything is online.
I recently spoke to a couple of women with successful 6-figure and  7-figure businesses, including professional brand strategist Alechia Reese of 360 Gateway and business consultant Arielle Loren of 100K Incubator (the first ever business-funding app designed by a woman, for women). There are even some tips from TFD's own, CEO Chelsea Fagan!
See below on what you can do to start your own business today, at no cost!
1. Create A Free Website — Even If It's "Basic"
Depending on the business you're starting, a website may not necessarily be your biggest money-making hub. Or a money-maker at all. However, creating and owning one is important in terms of visibility and "digital real-estate," so to speak. According to professional brand strategist, Alechia Reese, having a website with your company or brand name is like putting your foot down and marking your territory over a name you may not have fully LLC'd or trademarked yet. While a dotcom doesn't exactly mean that the business name you're awaiting to trademark is legally yours, is does serve as some type of receipt and proof of business. It also serves as a form of intellectual property, no matter how minor. You can even use the site just to have a landing page with a sign-up page, to keep people posted on when the site finally does go live. So stake your claim, and get your domain.
2. Make Your Pitch Count
You may be surprised to know that people really do check their email and DM's. While no one can guarantee that your email will be read in full (or even replied to), there is at least a 90% possibility that it will be seen. What does that mean? Well, make your emails and/or direct messages count. From an enticing subject line to getting your point out there in the first sentence (you can introduce yourself later), pitch your heart away, says Reese. If you are an aspiring filmmaker, find producers and writers you admire and send them a treatment. If you are a businesswoman, DM those you'd like to work alongside with and send them your one sheet or pitch deck. Either way, make sure that whatever message you send, doesn't just ask the person, "Can I send you a pitch? I'd like to work with you" Just send it! You only get one shot. So make it count!

3. Be A Social Media Investigator (Reach Out To The Background)
There is a common misconception that you have to have a strong social media following or presence to be seen or taken seriously as an entrepreneur, but that's not necessarily true.  Business consultant  and founder of 100K incubator, Arielle Loren, agrees that, "Everyone has to start from somewhere." Besides, you'd be surprised to know that some of the biggest connections (like those who can actually help you), are not necessarily the influencers or brand face, themselves. They are the behind-the-scenes people with a much smaller, more intimate following. This means that messaging them increases your chances of being seen. However, don't just DM them, actually get their notifications going. Hit "Follow," and if their page is public, like 2-3 photos (anymore comes off as "spammy"), and then send a message. Try and make sure that your first few words are enticing and not just, "Hi! My name is _____." Make sure it's friendly but to the point, "Hey! I saw your tweet/last post…") This way, it will get them to want to open up the rest of the message. Get more tips on How To Betwork On Instagram, Without Being Obnoxious, here.
4. Network At Virtual Events
Speaking of networking, even in a new day and age, good ol' fashion networking still works. While not as many in-person events are going on, you can still find ways to be visible to those with whom you wish to work and collaborate with. For example, so many virtual events, Instagram lives and workshops are taking place these days. You can use these moments to not only attend virtually but in the event that there is a "Q-&-A" afterward, ask your question! While you may not have time to pitch yourself entirely during the question segment (plus, you don't want to come off as the person who misrepresented themselves during the question-and-answer segment to solely pitch their idea), it's a great way to get your face and name recognized. Then, afterward, send an email or DM, re-introducing yourself as an attendee from the event, with your pitch included. Visibility counts for memorability — even if the visibility is virtual!
5. Snatch Up Those Handles
Now, this is something that TFD's own Chelsea Fagan mentioned not long ago on an  Instagram live. If you are looking to own a business sometime down the line, try to grab every social media handle with its name, asap! From Twitter and Instagram to Tik Tok and beyond – get those social media handles and hold on to them for later. Not only will it be super important for branding, but it's great having uniformity as it pertains to building your networks on social. Not to mention, creating your social media pages for your brand is the fastest thing you can do to get your business going, which is of no cost to you. It will give you the encouragement and excitement you need to really go through with starting your business sooner than later
6. Create A Professional Contact Email: (contact@mybrandnamehere.com)
This is another tip mentioned recently by Chelsea, that many others will agree with. With the free domain you created, use that domain to now create a professional email alias, to use for networking and pitching. This way, when you reach out to people, it's not just, "MyNameHere93@gmail.com" Heck, even if you managed to get your name in your gmail (sans your birth year or any other random selection of numbers) having an email that is part of a real domain name increases your odds of your email being opened. This can include a "contact@mybrandnamehere.com / assistant@mybrandnamehere.com / hello@mybrandnamehere.com." Or, if your website is just your first and last name, contact@sorayajoseph.com still looks far more professional than a regular-degular email.
By the way, in the beginning of you getting your business off its feet, yes, you may have to play the role of your own assistant in the emails. And that's okay too!
7. Get LinkedIn
People seriously underestimate how important LinkedIn is. Over 15 years ago, Facebook started out as a professional-only network and soon grew to something much more casual and less-career oriented. LinkedIn is seriously what Facebook was originally intended to be and more. Those on LinkedIn are still very much there for business and are willing to talk business. You can even find the LinkedIn page for someone you want to collaborate with, and you have a better chance of connecting with them via InMail than Twitter or IG. Searching on LinkedIn is not as hard as you think either; if you don't have a person's last name, but you know their first name and the name of their company or brand, you should be able to find them on there. LinkedIn has a free membership with limited membership services, however, it may be worth upgrading later to the premium package. Luckily for you, they offer the first month of premium for free, and you can (sometimes) negotiate a half-rate for the month to follow (although this is not guaranteed, so don't quote me!)
BONUS — Dream On, Dreamer!
Make a vision board. Even if you are not one for cutting up pieces of magazine clippings and pasting them onto a poster board, create an e-vision board or "dream folder!" This is a folder on your phone or laptop where you screengrab, download and save every image or inspirational quote that pertains to your end goal and future. When things get rough or feel bleak, open this folder and refer to it. Remind yourself of your dreams and the things you want. And keep going! It costs nothing to dream and be inspired!