7 People Who Used The Buddy System To Reach Their Money Goals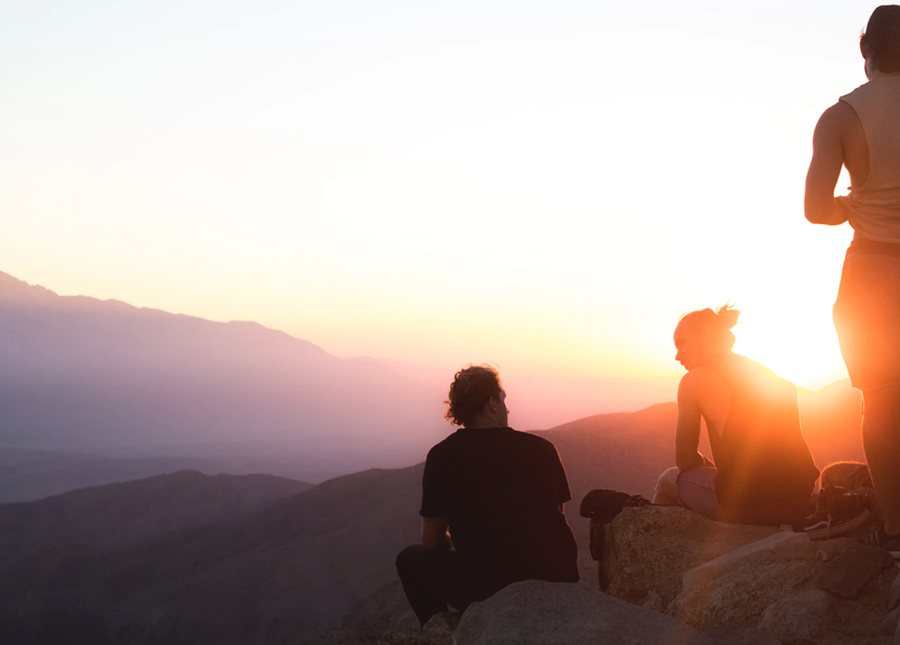 Having someone in your corner, cheering you on — whether you want to eat fewer cookies, snag a new job or curb your shopping habit — can make all the difference. And you don't need a financial advisor or life coach to do the work with you. As these three stories show, your best resource in helping ensure you hit your big goals could be your best friend (or friends).
1. "We're two best friends helping each other hit our investment goals." – Lanny, 30, and Bert, 28, accountants in Cleveland, Ohio
Accountants and longtime best friends Bert and Lanny bring financial accountability to a whole new level. The pair, who document their journey on their blog, has helped each other hit some big milestones — like majorly growing their investment portfolios.
"Before I teamed up with Lanny, I had a $10,000 portfolio producing less than $100 in annual dividend income," says Bert. "Now, I have a $210,000 stock portfolio made up of both dividend-paying stocks and index funds that produces over $6,200 in dividend income annually." For those who aren't familiar, dividends are payouts certain companies give to investors on top of regular returns. Back in 2012, Lanny turned Bert onto a game-changing strategy: reinvesting those dividends (i.e. using the dividend money to invest more and maximize your gains). Teaming up has stoked their motivation. "Whenever Bert, say, hits a dividend income milestone, it pushes me to [invest more and] do the same," he says. "He pushes me to be better."
The friendship benefits go beyond investing, too. With his friend's encouragement, Lanny felt inspired to hit other money goals, like paying off his auto loan almost two years early. They're also proud side hustlers who've even drummed up side money together, like simultaneously selling unwanted stuff for profit. The duo holds each other accountable whenever they hang out, which is frequently, usually grabbing a pizza and catching up on the challenges and successes of the day. Running their blog also builds in responsibility — you can't not practice what you preach, right?
2. "We're a husband-and-wife team who got serious about growing our income and hitting our goals." – Vincent, 46, and Elizabeth Pugliese, 40, a business coach and stay-at-home parent in Bethel Park, Pa.
Not long into their marriage, Vincent and Elizabeth Pugliese found themselves stuck in a rut. The then-newspaper photographers were trying to pay off their credit card debt, student loans, and mortgage, which totaled a whopping $140,000, but their $15-an-hour earnings weren't going far. With a baby on the way, the couple was feeling the stress.
"I thought things would turn around in 2005 when I won the highest award in my field: International Sports Photographer of the Year," recalls Vincent. "Instead, my employer gave me a 3-percent raise and that was that. We were already living on a tight budget, so it really came down to making more money." Their son was born the following month, making Vincent, who made $32,000, the sole breadwinner. The couple decided to look outside of Vincent's regular 9-to-5 for income, launching a side photography business they could run together.
"The first year, we booked four weddings and made less than $10,000, but it slowly picked up steam," says Vincent. "We landed six times as many gigs the second year and continued to grow, hitting six figures our third year." The pair had a system for making it work: Aside from the photography itself, Vincent focused on marketing and client service; Elizabeth built their site. Four years after starting their side hustle, they paid off all their debt, at which point Vincent quit his full-time job.
It wasn't easy. Nurturing the business required long hours, patience and open communication—significant demands for money-strapped parents. But they pulled their weight, treating each other as business partners who happened to be married. "There's no way I could have done it alone," says Vincent. "There are two things that can motivate us: inspiration or desperation. We definitely leaned toward desperation at first, but, over time, it turned into inspiration."
3. "We scored $13,000 in travel savings last year, thanks to our relentless accountability group." – Kiedra Tyson, 33, a publicist in Miami, Fla.,  Lavonne Idlette, 33, a business strategist in Miami, Fla., and Aris Poole, 33, a social media coordinator in St. Louis, Mo.
Kiedra Tyson and her circle of besties — her friend Aris Poole and cousin Lavonne Idlette — share a common love for jet-setting. But topping off your travel fund usually requires a fair bit of forethought and discipline. That's where accountability comes in.
"We choose the destination ahead of time and then figure out how much we need to save to make it happen, from airfare to lodging to fun money," says Tyson. "Then we help each other keep our eyes on the prize so that we don't go off course." The trio has an ongoing group chat where they check in regularly on their budgets, as well as their financial successes and struggles. If, for instance, one encounters a pop-up expense that derails her budget, they'll brainstorm ways to course correct, like planning to travel on a more cost-effective off day.
And the group doesn't just help each other squirrel away enough cash, they help each other find ways to pay less for travel, too. Over the last year, Tyson snagged $6,500 in travel savings alone (compared to the regularly priced airfares and hotel and rental car rates), thanks to discounts and smart planning strategies the group discovered together, like using bargain sites and booking well in advance and on off-days. Her friends' total savings were equally impressive — $4,500 for Idlette; $2,200 for Poole.
For example, Idlette and Tyson each saved hundreds on recent multi-city vacations by using Skiplagged.com, a site that "exposes loopholes in airfare pricing" by helping travelers piece together itineraries with cheap one-way flights. Rather than paying for a pricey round-trip ticket from Miami to her final destination in Italy, Tyson first flew to Amsterdam, then hopped a $30 flight to Italy.
"I think I would've still reached my savings goals without the emotional support of my friends, but it would have probably taken a lot longer. Having to check in with them helps me be accountable," Tyson says.
Read the original article on Grow. Copyright 2018. Follow Grow on Twitter.
More from Grow:
Image via Unsplash