7 Things I Am Not, Under Any Circumstances, Spending Money On This Weekend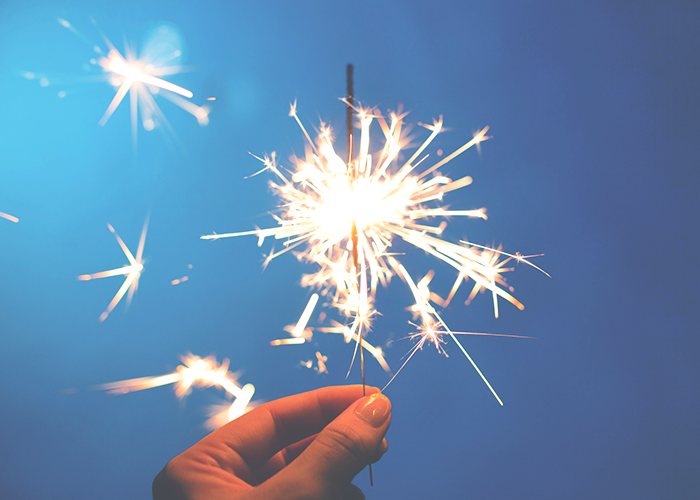 The weekend is nigh, and with weather.com promising one day of stunning spring weather and one day of thunderstorms, conditions are ripe for all kinds of regrettable weekend spending. The rainy day will prompt visions of Seamless and curling up with a marathon of something, and maybe running out for supplies for this cocktail I saw on Instagram because we're always one fabulous, obscure liqueur short of living our best lives. And the sunny day will mean walking all over Harlem, discovering the bits we haven't yet seen (aka most bits), and ducking into every other place because, well, we have to check out new things, and then we have to pick something up to support the small local business owners. And then, of course, we have to get dinner somewhere with outdoor seating with the dog because, you know, it's spring and it would be morally wrong not to enjoy it.
Long story short, there are a lot of opportunities to spend on things I will almost certainly regret, and I know myself well enough to know that, if I don't plan ahead, the weekend is liable to turn into one giant excuse to make bad decisions. So, in an effort to curb all that this weekend and focus my (limited) spending on the (limited) things that actually feel worth it and valuable to me, I have decided to make a conscious list of things I am absolutely not going to be spending on money on this weekend. Now, all I have to do is tape it to my bedroom mirror to psych myself up as I get ready on Saturday and Sunday mornings.
1. Seamless. I got Seamless for the first time in a reasonably-long time last night to thank my mom for helping me with some home improvement stuff, and while I absolutely don't regret it (she earned the hell out of that delicious Thai food), it reminded me what a gut-punch it can be financially. 40 bucks for the two of us, and for that money, we could have gone for dinner and two happy hour drinks each, including tip, at the awesome Indian place down the street. Whatever I'm craving this weekend, I'm making it myself, or at the very least, I'll at least go to the damn restaurant and get my money's worth. Seamless should be treated as an emergency solution.
2. Fancy cocktails. I have to seriously just put a ban on these some weekends and stick to the cheapie drinks, because I have almost never not regretted those ridiculous $15 ~mixology~ moments. I need to be either either making a special trip to a cocktail bar for an occasion, or I'm on basic wine & vokka soda with a squeeze of lemon. Let's be honest.
3. Movie theaters. Look, I love movie theaters, but this shit is becoming a once-per-quarter expense. Between the tickets, the popcorn, and the rest of the ~treats~, it's more expensive than dinner for two at our favorite neighborhood Italian place. I'm sorry, there's almost nothing I can't wait to come out and rent on Amazon. (Plus, homemade popcorn is better.)
4. "Window shopping" purchases. When we go on our long neighborhood walk this weekend, I am putting enough money for exactly one iced coffee in my pocket and leaving my wallet at home. I am not going to get caught spontaneously buying a hand-thrown mug because I got sucked into an adorable artist's market and couldn't say no.
5. Cabs/Ubers. This should be self-explanatory, and yet I require deleting Uber from my phone and enlisting people to hold me accountable for hailing a random cab. I am so susceptible to the weekend car ride that it's not even funny at this point, so any means of stopping myself are fine by me.
6. Crazy-elaborate ingredients for a single recipe. Most of the time, cooking at home is a better financial move than going to a restaurant and ordering in. But I have the unfortunate tendency, from time to time, to get fixated on a super-complicated dish I saw somewhere that I have precisely zero ingredients for, and then I want to go to the fanciest grocery stores for a Julia Child-esque "cook day experience," which is great, but results in a home-cooked meal that is just as expensive or more so than a restaurant, and not for any particular special occasion, which it should be. Maybe a dinner party calls for spending that kind of money, but not a random Saturday night meal, when I should be putting to use all the stuff going bad in my kitchen that I feel bored by. (The real challenge of a home chef is making magic from what you have, not going HAM on a Dean & Deluca for one crazy thing you saw on Instagram.)
7. "Let's get drinks" meetups. Weekends are also a prime time to do those meetups with acquaintance-ish friends/work people you've both been putting off forever. If you both happen to have a Saturday afternoon or Sunday morning free, well, there's a perfect excuse for a ridiculously-expensive brunch you're going to regret, where you talk about tedious shit the whole time! Wherever you can cut these things out, the better.
Image via Pexels